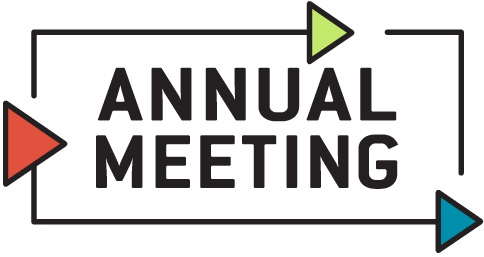 January 31, 2023 | 4 - 6:30 PM
CHI Health Center Omaha
The Greater Omaha Chamber's prestigious annual membership meeting is where the Chamber's immediate past chair recaps the accomplishments of the prior year, the Chamber's President and CEO unveils the annual report and the newly installed chair presents the Chamber's priorities and direction for the current calendar year.
The Chamber also honors award winners who have contributed to Omaha's community betterment. Three awards are presented during the meeting:
Chairman's Award of Excellence
Headliner of the Year
Volunteer of the Year
This event features regional leaders and highlights the positive impact our members and volunteers have on the community.
#GOCAnnualMeeting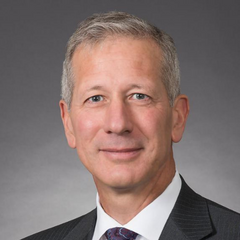 Lance Fritz
President, Chairman & CEO, Union Pacific
Lance Fritz became President and CEO of Union Pacific in 2015, when he also was elected to the corporation's board of directors. He began his Union Pacific career in July 2000 as Vice President and General Manager- Energy in the company's Marketing and Sales Department. He is a graduate of Bucknell University and earned a master's degree in management from the Kellogg School of Management at Northwestern University.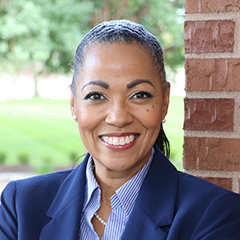 Veta T. Jeffery
President & CEO, Greater Omaha Chamber
Veta T. Jeffery is President and CEO of the Greater Omaha Chamber, one of the largest, most highly accredited chambers in the nation and the Association of Chamber of Commerce Executives' (ACCE) 2015 Chamber of the Year. With a 5-star accreditation by the United States Chamber of Commerce, the Greater Omaha Chamber is in the top one percent of chambers nationally.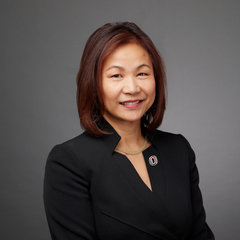 Joanne Li, Ph.D., CFA
Chancellor, University of Nebraska at Omaha
As a first-generation student, Dr. Joanne Li understands the transformative power of education and its ability to strengthen social and economic mobility for all learners. Her passion to serve learners of all backgrounds inspires her to ensure that UNO has the resources needed to best support Nebraska's workforce development efforts.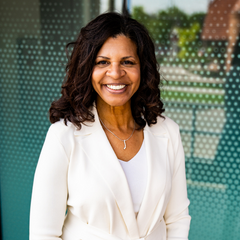 Dr. Cheryl Logan
Superintendent, Omaha Public Schools
Dr. Cheryl Logan began her position as superintendent of Omaha Public Schools on July 1, 2018. Logan came to OPS from the School District of Philadelphia, where she served as Chief Academic Officer, responsible for the academic achievement of more than 135,000 students. Logan has spent her career in education working in school districts with large immigrant populations, including with students from significant English language learner populations.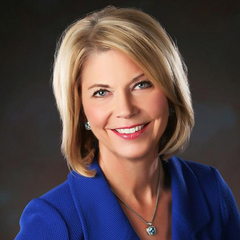 Mayor Jean Stothert
Mayor of Omaha, City of Omaha
Omaha Mayor Jean Stothert is in her third term as Mayor of Omaha. First elected in 2013, and re-elected in 2017 and 2021, she is the 51st mayor of Omaha and the city's first woman to be elected to the office. She serves on the Metropolitan Area Planning Agency (MAPA) Board of Directors and the Salvation Army Advisory Board. She is the honorary Chair of the Omaha Sister Cities Association and Co-Chair of the Smart Cities Initiative.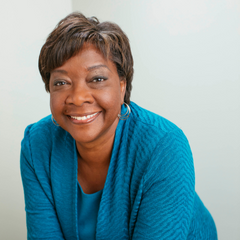 Carmen Tapio
Founder & CEO:
North End Teleservices, LLC
Forever North Real Estate, LLC
Nebraska Black Women United
CORE Advantage Consulting, LLC
When Carmen Tapio founded North End Teleservices, LLC (NET), in 2015, her mission was simple: to create jobs and change lives in North Omaha, an area of underutilized talent and high unemployment. Service excellence remains at the core of NET's success. NET has been on the Inc. 5000 list of fastest-growing, privately-owned companies in the United States for the past three consecutive years. She is also the incoming 2023 Greater Omaha Chamber Board Chair.
4 – 5:30 p.m.      Annual Meeting Program

5:30 – 6:30 p.m.      Networking Reception
Chairman's Award of Excellence
Jay Durmaskin, Co-Owner, ShelfGenie & Closets by ShelfGenie
Headliner of the Year
The RiverFront
Accepted by Mayor Jean Stothert, Mayor of Omaha, City of Omaha & Roger Dixon, President & CEO, MECA Omaha
Volunteers of the Year
Michael Piernicky, Vice President of Transportation Practice & Government Affairs, Olsson
Matt Tondl, Senior Vice President, HDR
Past Honorees
CORPORATE SPONSORS
ACCESSbank
Bank of America
Blue Cross Blue Shield of Nebraska
Bridges Trust
C3 Brands
Carson Wealth Management Group
Cox
Cushman & Wakefield
Farm Credit Services of America
Fraser Stryker
Great Plains Communications
Lindsay Corporation
Merck Animal Health
Omaha Public Power District
PayPal
Signature Performance
The Lund Company
Union Pacific Corporation
University of Nebraska at Omaha
University of Nebraska Medical Center
Valmont
PHOTO AND VIDEO RELEASE
By registering and participating in this event, you consent to the recording of your likeness, image, and/or voice and authorize the Greater Omaha Chamber to use photographs, video, and audio recordings containing your likeness, image, and/or voice in any medium for any purpose.