We do more than live in this community, we imagine what it could be and push it to greater, harnessing vision, expertise and the power of 'we' to raise our quality of life.
We are the Greater Omaha Chamber
We Don't Coast – We accomplish more together.
Events
Become A Member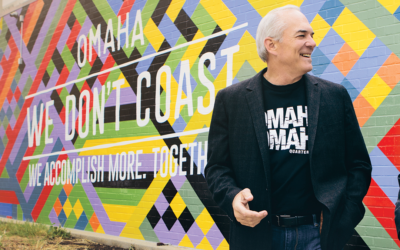 Our success is possible thanks to your success. Join us at our upcoming Annual Meeting on Wednesday, Jan. 23 as we celebrate all we've accomplished together in 2018, and launch into bold, new beginnings. Winning is a lot of fun! Site Selection magazine's...
read more