We do more than live in this community, we imagine what it could be and push it to greater, harnessing vision, expertise and the power of 'we' to raise our quality of life.
We are the Greater Omaha Chamber
We Don't Coast – We accomplish more together.
See Our Economic Recovery Plan
Become A Member
We Accomplish More Together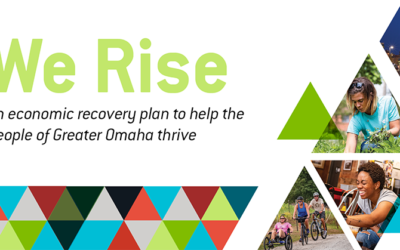 The Greater Omaha Chamber developed an economic recovery plan to help area businesses navigate the decisions and activities needed to safely resume commerce. While the goal is a more robust level of economic activity, we must not risk pushing public health...
read more