We do more than live in this community, we imagine what it could be and push it to greater, harnessing vision, expertise and the power of 'we' to raise our quality of life.
We are the Greater Omaha Chamber
We Don't Coast – We accomplish more together.
Small Business Value
Become A Member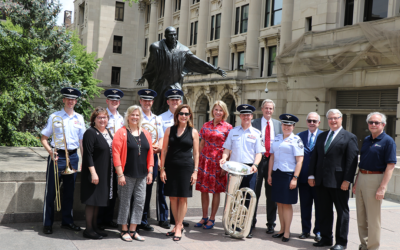 On the 75th anniversary of D-Day, the Omaha Sister Cities Association (OSCA) and Mayor Jean Stothert announced a new sister city relationship: a partnership that will pair the City of Omaha with Omaha Beach and its surrounding communities in Normandy, France.
read more