WE DON'T COAST.
We're on a mission to make Omaha
a vibrant place to do business, work and live.
Join Today
Connecting the Business Community
Our 3,000+ member companies unlock opportunities to earn recognition, develop professionally and deepen their connection to the community.
Pursuing Economic Development
We work tirelessly to attract new investments and jobs to the region. When business expands and the workforce grows, we all win.
Advocating for Pro-Business Climate
We advocate for a strong business climate that fosters a thriving business community and a prosperous region.
We are all stronger together and the support of the Greater Omaha Chamber has been amazing. Strong, locally-based businesses are so vital to the health of a community's economy and to keeping the best and brightest in the area. We are proud to be members of the Greater Omaha Chamber.
Economic Outlook Forum
The Economic Outlook forum prepares business leaders, advisors and economic development professionals for what's to come. It's just what you need to jump-start conversations with clients and colleagues and guide your decision making in the upcoming year. Get exclusive insights you can act on.
Learn to Lead Your Organization
The Leadership Lab is a two-day, intensive workshop for emerging leaders and young professionals in early to mid-career positions in all organizations. The workshop will inspire and equip you to self-reflect and collaborate, so you can build relationships, cultivate strengths and lead others. Join us on November 3 – 4 and learn the skills you need to accelerate your career.
Be a Breakout Speaker
Each year, we announce a call for submissions for breakout speaker applications. Any individual interested in providing high-quality content that is engaging and would provide attendees with takeaways is welcome to apply. Our theme is Our Next Chapter, and the focus is on professional, personal and community development.
When you look at the state of Nebraska, some of the economic policies and programs they have were certainly meaningful when it came to the overall evaluation of whether it made sense to locate this $600 million facility in Papillion, The Nebraska Department of Revenue was an excellent partner in helping us think through locating a site of this magnitude in a state like Nebraska and ultimately in the city of Papillion.
Networking Events & Leadership Series
We host 60+ networking events each year. That's lots of chances for you to make professional connections with potential business partners or clients.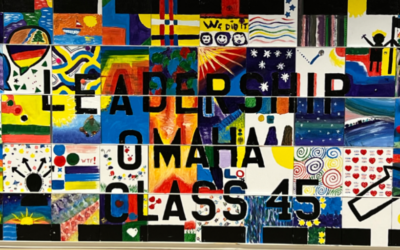 Leadership Omaha is one of the longest running professional development programs at the Greater Omaha Chamber. Since 1978, participants have...