WE DON'T COAST.
We're on a mission to make Omaha
a vibrant place to do business, work and live.
Join Today
Connecting the Business Community
Our 3,000+ member companies unlock opportunities to earn recognition, develop professionally and deepen their connection to the community.
Pursuing Economic Development
We work tirelessly to attract new investments and jobs to the region. When business expands and the workforce grows, we all win.
Advocating for Pro-Business Climate
We advocate for a strong business climate that fosters a thriving business community and a prosperous region.
We are all stronger together and the support of the Greater Omaha Chamber has been amazing. Strong, locally-based businesses are so vital to the health of a community's economy and to keeping the best and brightest in the area. We are proud to be members of the Greater Omaha Chamber.
Omaha Business Hall of Fame
Every year, we recognize Omaha-area business luminaries for their incredible legacies and commitment to their business, industry and community. Join us August 17 at a brilliant gala supporting the next generation of Omaha professionals.
The Conference 2022
Join us on October 6 for The Conference on Opportunity, Diversity and Equity. Learning from each other's passions, experiences and expertise, we will transform our workplaces, classrooms and communities.
When you look at the state of Nebraska, some of the economic policies and programs they have were certainly meaningful when it came to the overall evaluation of whether it made sense to locate this $600 million facility in Papillion, The Nebraska Department of Revenue was an excellent partner in helping us think through locating a site of this magnitude in a state like Nebraska and ultimately in the city of Papillion.
Networking Events & Leadership Series
We host 60+ networking events each year. That's lots of chances for you to make professional connections with potential business partners or clients.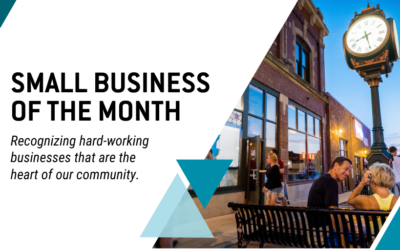 They don't wear capes or utility belts, nor do they wield impenetrable shields or swing supernatural hammers, but that doesn't deter Todd Daganaar...