We do more than live in this community, we imagine what it could be and push it to greater, harnessing vision, expertise and the power of 'we' to raise our quality of life.
We are the Greater Omaha Chamber
We Don't Coast – We accomplish more together.
Small Business Value
Become A Member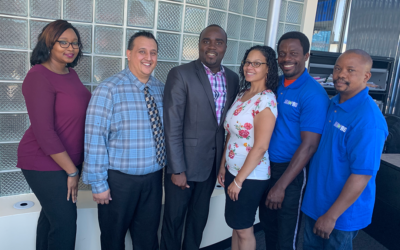 JAN-PRO of Omaha is more than a commercial cleaning enterprise; it is an incubator of opportunity: "We sell franchises to people to become business owners, and we acquire clients to give to our business owners," says Tumi Oluyole, President, JAN-PRO of...
read more