We do more than live in this community, we imagine what it could be and push it to greater, harnessing vision, expertise and the power of 'we' to raise our quality of life.
We are the Greater Omaha Chamber
We Don't Coast – We accomplish more together.
Small Business Value
Become A Member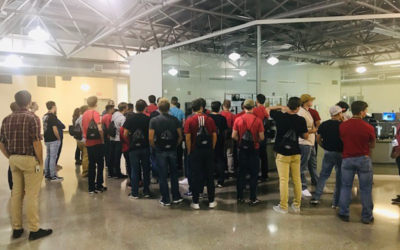 "We want our engineering students to know that no matter where they come from, there are opportunities to have a fruitful engineering career right here in Nebraska. These types of touchpoints with industry are so valuable and add to the personal experiences our students receive," said Jen Skidmore, director of student development for the College of Engineering.
read more