 Conversations with fascinating people sharing their personal stories and their impact on the Omaha community.
Lives S2E1 – Sue Thaden
Sue Thaden founded Client Resources Inc., a women-owned IT talent and solutions business in 1999, growing to employ over 180 IT professionals with clients across numerous industries and geographies.
Lives S2E2 – Erin Vik
Erin Vik is Director, Nutrition at Westside School District, each day providing over 10,000 lunches and more. In our conversation, Erin talks about meal quality, sourcing ingredients, and the challenges of providing thousands of nutritious, tasty meals each day.
Lives S2E3 – Jason Fischer
Something of a Renaissance man, Jason Fischer is an artist, designer, photographer, film-maker, community activist and entrepreneur. His agency, Surreal Media Lab, is a place and a philosophy where Jason's creativity, business, and community endeavors can be for profit and mindful of matters of humanity. In this conversation, Jason talks about his entrepreneurship, creative philosophy and work, and a little of his life and aspiration.
Lives S2E4 – Dr. Maryanne Stevens, RSM
Dr. Maryanne Stevens, RSM, for over two decades has served as President of College of Saint Mary, the Omaha region's only Catholic university for women. Inspired by her upbringing and faith as a Sister of Mercy, Dr. Stevens has led College of Saint Mary to develop several innovative programs. In this conversation, Dr. Stevens talks about her upbringing and how it shaped her. She also shares the inspiration of The Sisters of Mercy in her calling to be a nun and a teacher and how that has informed her leadership of a higher education institution with a vision of active idealism.
Lives S2E5 – Rachel Fox
Rachel Fox is a multiple entrepreneur, author, teacher, and founder of You Go Girl, a non-profit organization dedicated to ending the cycle of self-doubt and low self-esteem in young women and girls by creating a vision for who they can be. Honored many times for her community and business leadership, Rachel talks about the personal impact during her early life moving from the South to the Midwest, how that inspired her vision for You Go Girl, and her aspirations for the future.
Lives S2E6 – Jamie Berglund
Jamie Berglund is the Executive Director of Spark, an Omaha-based community development organization focused on catalyzing transformative community and economic development initiatives. In our conversation, Jamie describes community and the long road to community development, gentrification contrasted by positive community wealth building models, what true listening to neighborhood residents looks like, and more. Jamie also shares her own awakening to community in her Omaha neighborhoods and how her passion for this work has emerged.
Lives S2E7 – Dr. Michael Dixon
Dr. Michael Dixon is president and CEO of the UNeMed Corporation, a company that works with faculty, students, and staff of the University of Nebraska Medical Center, the University of Nebraska at Omaha, and Nebraska Medicine to help commercialize innovative, new ideas that have the potential to improve public health for Nebraska residents and beyond. Under his leadership, UNeMed has more than doubled the number of new inventions and licenses it executes each year. In addition, UNeMed revenues have increased 10-fold. In this show, Dixon talks about some of the major innovation breakthroughs that have emerged from UNeMed, including a game-changing malaria therapeutic, and the challenges and pleasures of creating a solid culture and process around big egos, smart people, and investment. Dixon also shares how he found his way from science to this quasi-entrepreneurship role and what he sees for the future.
Lives S2E8 – Arun Agarwal
Arun Agarwal is a former Wall Street investment banker at Prudential Securities who has primarily focused on healthcare and real estate initiatives. Arun began his own private equity firm in 2002, returning to Omaha, Nebraska to set up a home base for White Lotus Group, which has facilitated projects totaling over $1.5 billion. In our conversation we talk about private equity, risk, community development, entrepreneurship, navigating the pandemic, the importance of family, and more.
Lives S2E9 – Patricia Kearns
Patricia Kearns is the President & CEO of QLI, a nationally recognized post-hospital rehabilitation center for individuals with brain and spinal cord injuries. Patricia, a physical therapist by training, joined the clinical team at QLI in 2001, becoming President & CEO in 2011. In the show, Kearns discusses the extensive rehabilitation of the whole person QLI works with and the unique feeling of community the QLI campus provides. Kearns also talks about the culture at QLI and her own journey and experiences as a leader.
Lives S2E10 – Dr. Ali Kahn
Dr. Ali S. Khan is a former Assistant Surgeon General and current Dean of the College of Public Health at the University of Nebraska Medical Center (UNMC). Dr. Khan shares his family's journey from the Himalayan foothills in Kashmir to Brooklyn, NY and the beginnings of his passion for medicine and infectious diseases. We talk about bioterrorism, our failed response to the COVID-19 pandemic, the role for politicians and public health officials, and why Omaha and UNMC are the place to be!
Lives S1E1 – Bobby Brumfield
A conversation with security expert, former Marine and law enforcement officer Bobby Broomfield discussing a community and relationship-based approach to security, gun safety, and violence prevention, as well as approaches educating men towards a healthy perspective on masculinity.
Recorded: 10th Mar, 2018
Lives S1E2 – David Scott
David Scott was born and raised in Sydney, Australia, before journeying via Greece, Bali, and other destinations to settle in America's Midwest where he currently works for The Peregrine Hotel, a new boutique hotel in downtown Omaha opening later this year. An award winning hotel management and hospitality industry professional, David talks with me about the appeal of hospitality and the impact of the pandemic, his efforts towards diversity and inclusion in the industry, and more broadly about his life.
Recorded: 2nd Jul, 2020
Lives S1E3 – Doug Wilwerding
A conversation with Doug Wilwerding, CEO, businessman and venture capital investor, who shares his thoughts on leadership, differentiated market positions, ethics of leadership, and…fly fishing.
Recorded: 11th Oct, 2017
Lives S1E4 – Dr. Cheryl Logan
Dr. Cheryl Logan talks about education trends, the challenges facing her as Omaha Public Schools' new Superintendent, being a role model as an African-American female leader, and about her personal experiences and background.
Recorded: 14th Nov 2018
Lives S1E5 – Dusty Davidson
Dusty Davidson, cofounder of Flywheel, talks about entrepreneurship, community, and the benefits and joys of living and working for two months each year in Paris.
Recorded: 19th Jun, 2019
Lives S1E6 – Erica Wassinger
Startup maven Erica Wassinger, cofounder of The Startup Collaborative, demystifies blockchain and discusses the psychology of entrepreneurs, women and business, start ups, and her own start and lessons in life.
Recorded: 13th Mar, 2019
Lives S1E7 – Garry Clark
Garry Clark shares his transformative journey from a disadvantaged, dangerous childhood in the nation's capital to the unexpected opportunities of the rural Midwest.
Recorded: 10th Apr 2019
Lives S1E8 – Merica Whitehall
A conversation with Merica Whitehall, multi-generational Nebraskan and ED of Fontenelle Forest as she talks about the magical power of the natural world, the restorative force of the outdoors, her long family history, including its slave origins, and her time as as performance manager. Oh, and stilt dancing!
Recorded: 12th Oct 2017
Lives S1E9 – Miah Sommer
A conversation with Miah Sommer, executive director of The Bike Union and Coffee Shop, helping youth bridge the gap between the foster care system and independence, as well as speaking about his own traumatic and formative coming of age.
Recorded: 6th Dec 2017
Lives S1E10 – Steve Gordon
Steve Gordon is a designer, entrepreneur, and all around creative spirit, as well as an international class athlete. He discusses his perspectives on design, his love for sneakers, and how he navigated his life from a more difficult environment to one as an Olympic hopeful and successful designer.
Recorded: 31st Jul 2019
Lives S1E11 – Susan Henricks
Susan Henricks is the CEO of ICAN (the Institute for Career Advancement Needs), a non-profit leader development organization, prior to which she spent decades in strategic leadership roles in both private and public companies. Susan talks about the pressures facing women and younger generations in the business world as they cultivate their leadership skills and charts her own experiences as a female business leader.
Recorded: 4th Dec 2019
Lives S1E12 – Isaiah Sheese
A conversation with Isaiah Sheese, founder of Archetype Coffee, discussing the natural and the business worlds of coffee, as well as why he would like to make a mockumentary about coffee competitions and how coffee shops are like church.
Recorded: 15th Mar 2018
Lives Podcast
features conversations with fascinating people sharing their personal stories and their impact on the Greater Omaha community.
Fresh voices and diverse perspectives on culture, community, business and more brought to you in this conversation hosted by Stuart Chittenden, founder of the conversation consultancy Squishtalks and co-founder of the creativity and design thinking consultancy Gilbert+Chittenden. Sponsored in part by Greater Omaha Chamber.
Listen to more episodes: https://www.livesradioshow.com/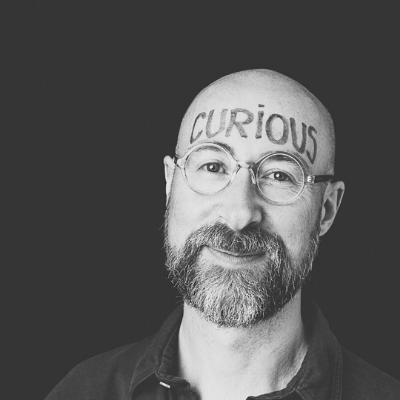 Stuart Chittenden