YOUNG PROFESSIONALS
We are next-generation leaders
who shape Greater Omaha's future.
Built for Young Professionals by Young Professionals
Whether you are looking to volunteer, attend an event or just get to know your city better—the Greater Omaha Chamber Young Professionals council and events can help you deepen your connection to the Omaha community.
The Greater Omaha Chamber Young Professionals develop the next generation of Omaha business leaders through volunteer opportunities and annual events. By creating programs and initiatives for young professionals by young professionals, the council encourages investment in the people that will power Omaha's future prosperity.
Led by a council, the group connects with Omaha's leading organizations to develop a metropolitan area that excels at recognizing the contributions of and retaining diverse young professionals.

Stay in the Know
Sign-up to receive our monthly Young Professionals newsletter.
Annual Events for Young Professionals.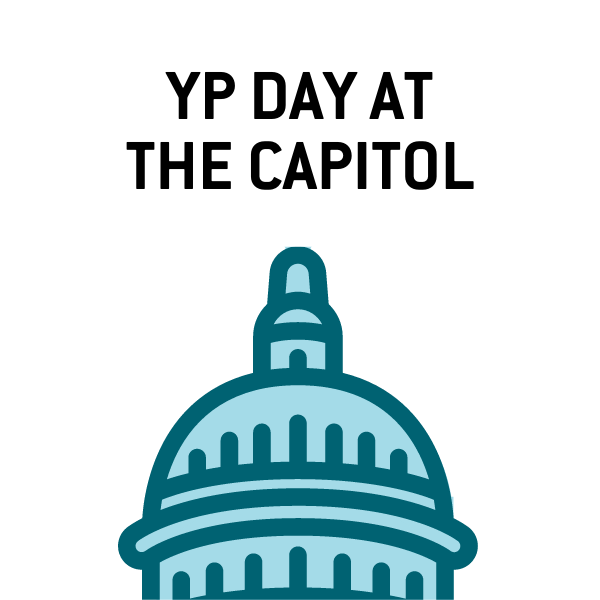 YP Day at the Capitol
Each February, YP Day at the Capitol provides insight on the policy process, the function of local government and the history of Nebraska's Unicameral.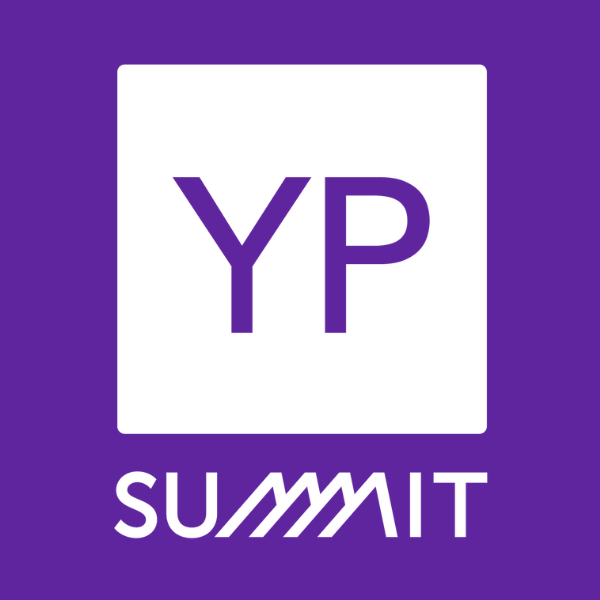 YP Summit
In March, YP Summit brings together 1,500+ young professionals for a day of education, celebration and connection.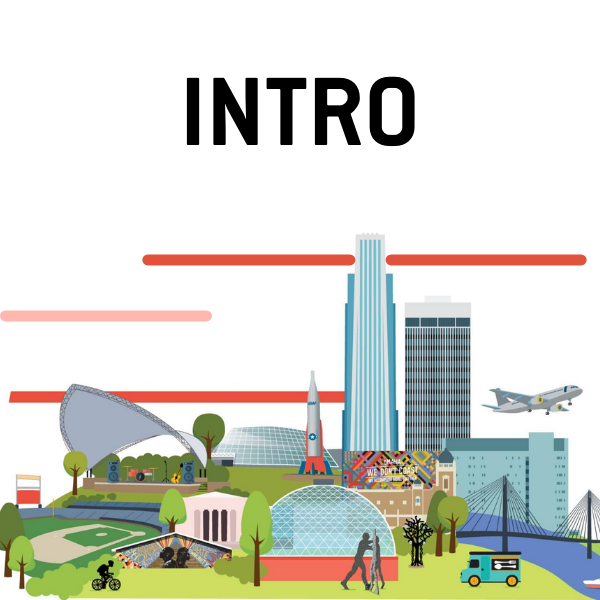 INTRO
Local Omahans introduce attendees—newcomers or life-long locals—to all Omaha has to offer. Hosted twice a year (June and September).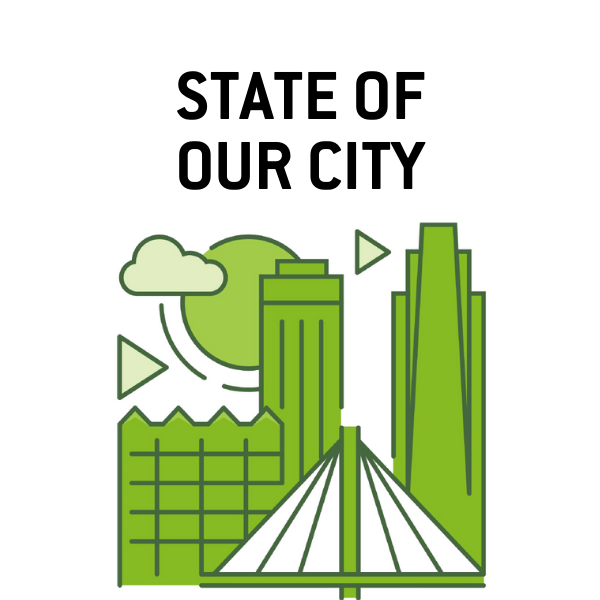 State of Our City
Each October, State of Our City takes you on a deep dive into the topics that matter – curated by Young Professionals for Young Professionals.
One of the many strengths of the YP Council is that we are a very mission-driven group. The YP Council's vision of Omaha is: A dynamic, inclusive and integrated community where diverse young professionals want to live, work and play. We have one of the most passionate and diverse groups of young professionals working to make our community a better place. I love working alongside our council members to continue to bring the YP Council's vision of Omaha to fruition.
YP Council
The Greater Omaha Chamber Young Professionals is led by a council. Our council serves two roles:
Be the voice of young professionals for Greater Omaha Chamber initiatives

Act as a community advocate on issues impacting young professionals
Council members apply and are selected for three-year terms. They meet monthly and represent young professionals at a number of community events. For the past 10 years, council members have helped lead the YP Summit, our flagship event, as well as other events, projects and initiatives.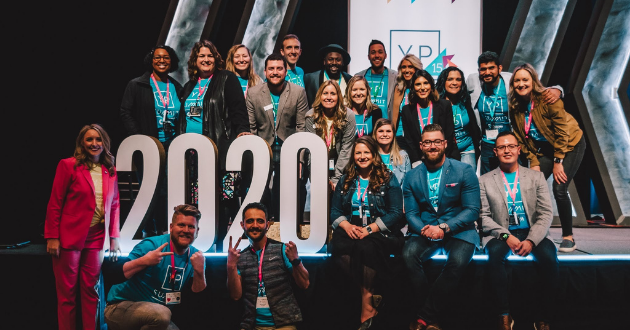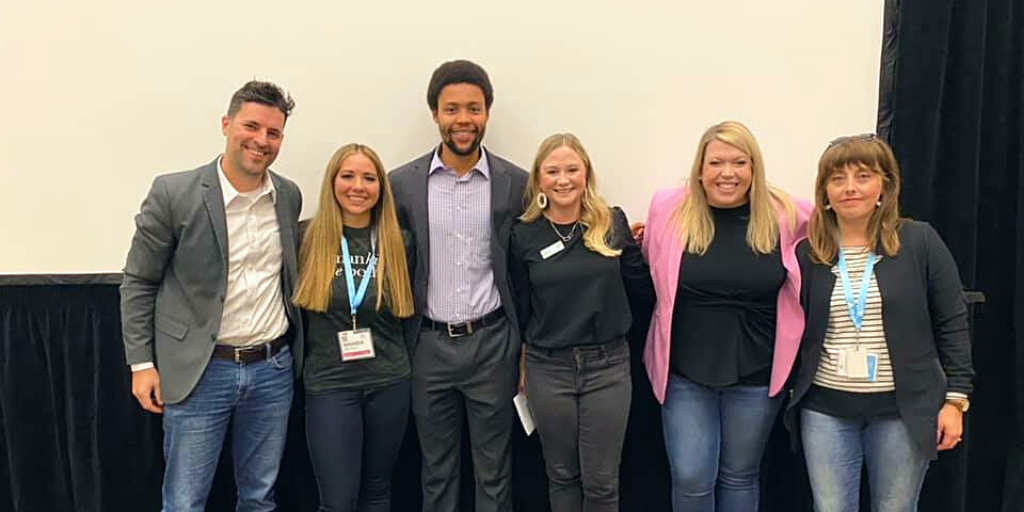 Meet the YP Council
Haley Armstrong-  Kiewit  
Katie Cunningham- Nebraska Early Childhood Collaborative  
Mark Wong- Impact Merchandising 
Patrick Kilcoyne- United Way of the Midlands 
Krystal Fox- UNMC 
Itzel Lopez- AIM Institute 
Alexis Lorence- Kiewit 
JoDee Goracke- Bellevue University 
Natalie Bahr- Mutual of Omaha Insurance Company 
Keristiena Shenouda- University of Nebraska at Omaha 
Arione Nelson- Blair Freeman 
Fernanda Reutzel- Physicians Mutual 
Kelsey Christensen- Physicians Mutual 
Brenden O'Brien- Election Systems and Software 
Preston Barrett- Omaha Public Power District 
Griffen Farrar- Iowa Western Community College  
Kiley Armitage- QLI 
Brandon Peterson- Kimpton Cottonwood Hotel 
Allison Bartlett- Nebraska DHHS 
Rebecca Flicher- LALA U.S.  
Justin Krug- Workshop 
Makaila McGruder- PHS 
Lucia Rodriguez Alvizo- CHI 
Abby Fogle- Bemis Center for Contemporary Arts  
Vanessa Martinez-Hernandez- Heartland Workforce Solutions 
Phil Friedrich- Northwestern Mutual 
Meray Kim- Mulhall's 
Tess Kuenstling- UNMC 
Isaiah Washington- Monarch Logistics 
Amanda Sirian- Rooted Synergy Gallery 
Tiffany Sessions- UNL Extension/4-H 
Patrick Roy- State of Nebraska  
Michaela Bradley- LinkedIn / Painted Wolf Studio 
Paola Briones- UNO Office of Graduate Studies 
Alison Ranniger- Citylight Arts Project  
Mohammad Amrollahi- OPPD 
Darius Christensen- Alberio Energy 
Get Involved with YP Council.
The YP Council seeks capable and passionate young professionals, who are interested in volunteering their time in support of annual events and initiatives led by the Greater Omaha Chamber Young Professionals. Applications are accepted each year in late September, early October.
Mission: The Greater Omaha Young Professionals serve as a catalyst to develop and retain young professionals in the Greater Omaha area through engagement, opportunity and advocacy.
Vision: A dynamic, inclusive and integrated community where diverse young professionals want to live, work and play.
Community Agreement: We foster an open culture of collaboration through transparency, assuming positive intent and allowing all perspectives to be heard. We will commit to learning and growing as one team to make the best decision collectively.
Support and partner with the Greater Omaha Chamber staff in advancing our mission, vision, purpose and priority areas.
Attend 75% of council meetings and communicate absences. The 2022 Council meetings will be held in a hybrid format the 2nd Tuesday of every month from 4:00 to 5:30pm, January through December (July is our volunteering meeting).
Come prepared to council meetings having read the full agenda and supporting documents.
Serve on at least one committee (development, attraction, retention and operations), who meet monthly aside from main council.
To the best of your ability, attend events not limited to YP Summit, YP Day at the Capitol, Intro and other committee events with an engaging attitude that positively represents both the council and Greater Omaha Chamber.
Be responsive and communicate with council members via Slack and email.
Commit to a 3-year term, beginning January 2022 – December 2024.
$100 annual dues (which includes a ticket to attend the YP Summit).
We help companies start and sustain internal young professional groups. The YP Council of Companies (CoC) is an initiative of the Greater Omaha Chamber Young Professionals. We help companies launch successful young professional, emerging leader or employee resource groups (ERGs). We support their efforts to sustain their resource groups long term by providing peer-to-peer networking and learning opportunities.
Want to know more about how to successfully start and grow your young professionals group or ERG?
Provide a venue for company groups to share ideas, best practices, discuss common issues and collaborate.
Work to convene group leaders at various events to network, build relationships and share best practices.
Provide social, networking, development and volunteer opportunities for young professionals.
Promote the Greater Omaha area as a great community for young professionals to live, work and play.
Contact us if you are interested in starting a young professionals group at your company or for more information about upcoming Council of Companies meetings.
TBA, Council of Companies Chair
Preston Barrett, Omaha Public Power District
Itzel Lopez, AIM
Katie Cunningham, College Possible
Megan Moslander, College Possible
Tess Kuenstling, University of Nebraska Medical Center
Emily Kenney, Mutual of Omaha
Participating Companies
AIM Institute
American Cancer Society
American Red Cross
Baird Holm
Bank of the West
BCBS of Nebraska
Bellevue University
BH Media Group
Boys Town Emerging Leaders 
C&A Industries
Caesars Entertainment
CLS Investments
CHI Health
Conagra Brands
Core Bank
DLR Group
Farm Credit Services
Fidelity National Financial
First Data
First National Bank
Frankel Zacharia CPAs
Gallup
Goodwill
Habitat for Humanity
Hayneedle
HDR Inc.
Joslyn Art Museum
Kiewit Corporation
Koley Jessen
Lamp, Rynearson & Associates
Leo A Daly
Lincoln Financial Group
Lozier
Ludus Media
Lutz
Market Sphere Consulting
Methodist Health System
Metropolitan Community College
Mutual of Omaha
NAM
National Indemnity
Nebraska Credit Union League
Nebraska Medicine & UNMC
Nebraska Furniture Mart
Northstar Financial
Omaha Performing Arts
OPPD
Oriental Trading Company
Orion Advisor
PayPal
Physicians Mutual
QLI
SAC Federal Credit Union
Schemmer
Schneider Electric/Telvent DTN
Silverstone Group
Securities America
Security National Bank
State Farm Insurance
TD Ameritrade
Tenaska
UMB
Union Pacific
United Way Midlands
University of Nebraska Foundation
University of Nebraska-Omaha
UNMC
US Bank
Valmont
West Corporation
West Interactive
Werner Enterprises
Woodmen
Yahoo!
Young Nonprofit Professionals Network
Young Professionals in Ag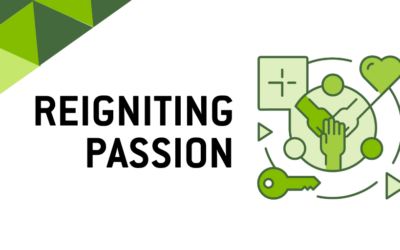 Passion is defined as a strong inclination toward a self-defining activity that people like (or even love), find important, and in which they invest...
read more