2021 Annual Report
A new year of growth and success.
Acceleration & Momentum
Despite an unpredictable 2021, the Greater Omaha Chamber stayed the course—making great strides toward the Omaha 2040 vision
In other cities, it would have been understandable for the Chamber to spend 2021 focused on internal efforts; trying to catch up and catch a breath from a tumultuous 2020. However, that would look too much like coasting, and we all know that We Don't Coast in Omaha!  Instead, the Greater Omaha Chamber charged ahead and beat our economic development goals, membership goals, legislative goals, diversity and inclusion goals and accomplished virtually every other goal set for the year. 
Many thanks to all of the staff and volunteers who led these efforts.  And thanks to our members, partners and investors who made it all possible.  This is truly a remarkable place with a business community that is second to none in its commitment to championing a prosperous region through visionary leadership and collaboration.
Congratulations and thank you!
​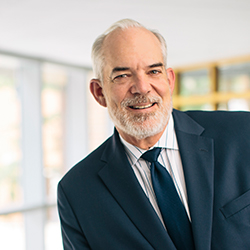 David G. Brown
President and CEO, Greater Omaha Chamber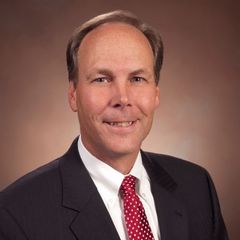 James Blackledge
CEO of Mutual of Omaha
Chairman, Greater Omaha Chamber Board of Directors
Business Growth
Create, grow and recruit businesses, jobs and investment in the region
Because new jobs and investment generate prosperity and drive our community forward
The Omaha region didn't just recover, it accelerated. The region continues to generate interest from our industries of strength: finance and insurance; logistics and manufacturing; agribusiness; medtech and biosciences. Big names in these areas once again drove our landed project success, led by announcements from Amazon, Facebook, Fiserv and Novozymes. Collectively, the region saw $1.5 billion in capital investment in 2021.
More than the overall capital investment, the number of new/retained jobs created by these landed projects could be up to 4,533 with new annual payroll of $89.4 million. Ongoing operations of these landed projects will add $1.2 billion to the economy each year. Growth like this supports an additional 2,600 jobs in the community in areas like transportation, retail and food service. New investment is a great way to grow and support the existing economy, and that's why we implemented an ongoing lead-generation campaign for our business attraction team in 2021.
Our focus isn't only on new projects and established business expansion. We are also here to support startups and local entrepreneurs. Our REACH program continued to develop its Spanish-language program, providing education and opportunities to more business owners in our community. The Startup Collaborative worked with FNBO on a Future Fellows program that provided some early funding for new founders. We also piloted a First Customer Network as a way to connect startups with established business clients.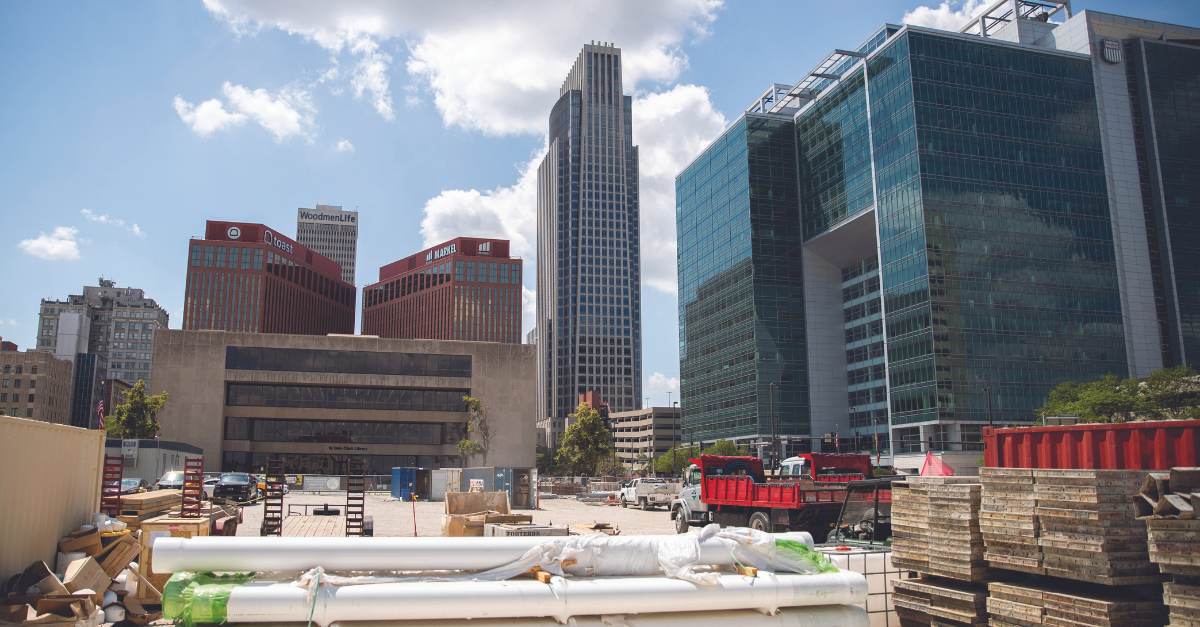 $89.4M
New Payroll Created from Landed Projects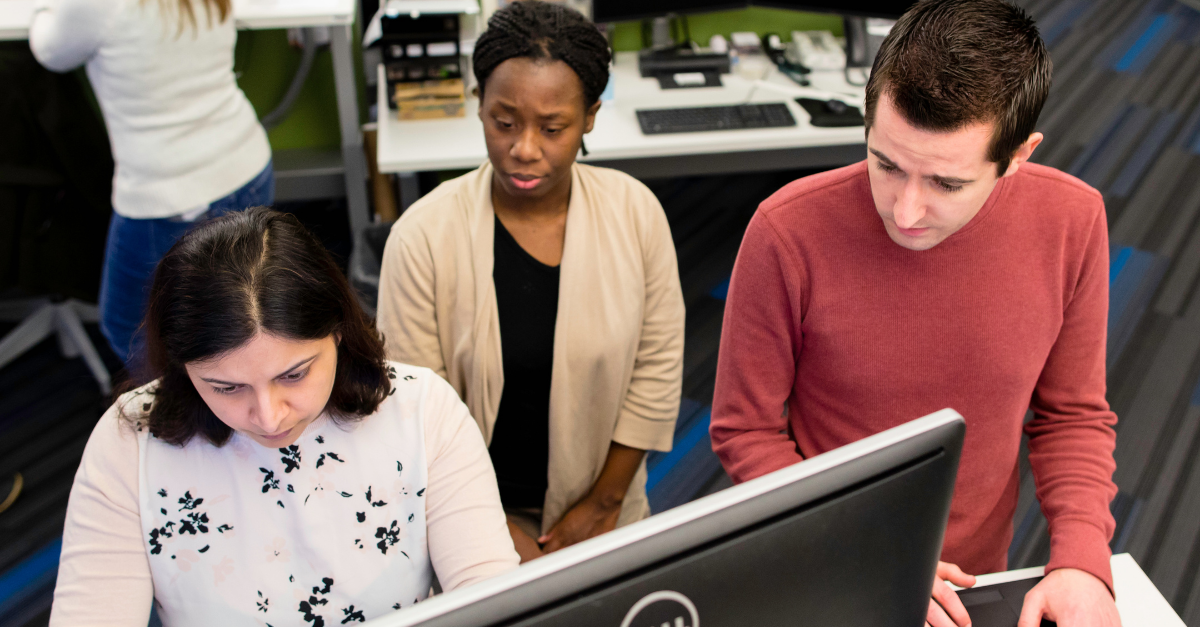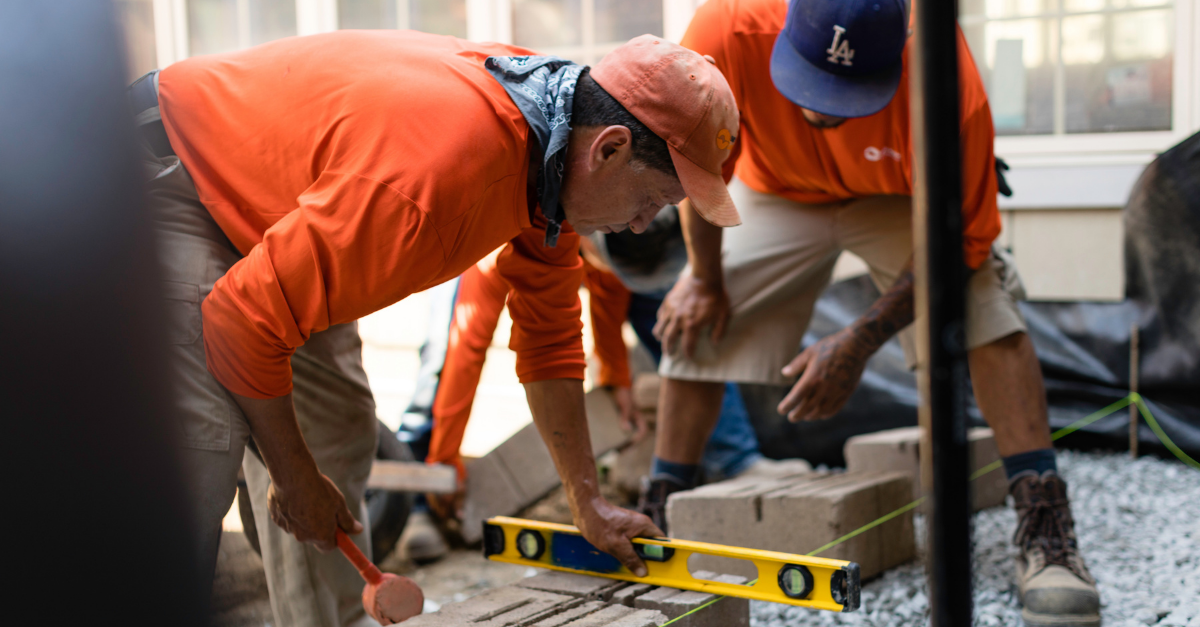 $7,453,350
Value of Contracts Secured
Hours of Technical Assistance and Consulting
People
Grow, recruit and retain the talent and workforce needed for the future
Because a healthy, vibrant community depends on a skilled and growing labor pool
Greater Omaha garnered a lot of headlines this year for our nation-low unemployment. While that's great news, it also placed the spotlight firmly on challenges around talent availability. Our commitment to development and access to opportunity hasn't waned, and in many ways we doubled down in 2021.
Our professional development events stayed strong, albeit in a virtual environment. The YP Summit and Conference on Opportunity, Diversity and Equity pulled in great attendance. We were also able to bring back in-person networking events, once again connecting Omaha's business leaders and engaged professionals. As always, Leadership Omaha graduated a new crop of community leaders, and kicked off the next "Best Class Ever."
The Commitment to Opportunity, Diversity and Equity (CODE) grew the Employer Coalition, adding more engagement opportunities and creating materials to help organization on their DEI journeys. We also added an educational series, to help individuals and organizations deepen their understanding of focused DEI topics.
Finally, our Greater Omaha Worklab (GROW) had a banner year. They placed Navigators at 10 employer-clients, expanding their ability to impact the Omaha workforce. By the end of 2021, these Navigators will have met with 754 employees, providing resources that help overcome life's challenges and keeping them employed and engaged.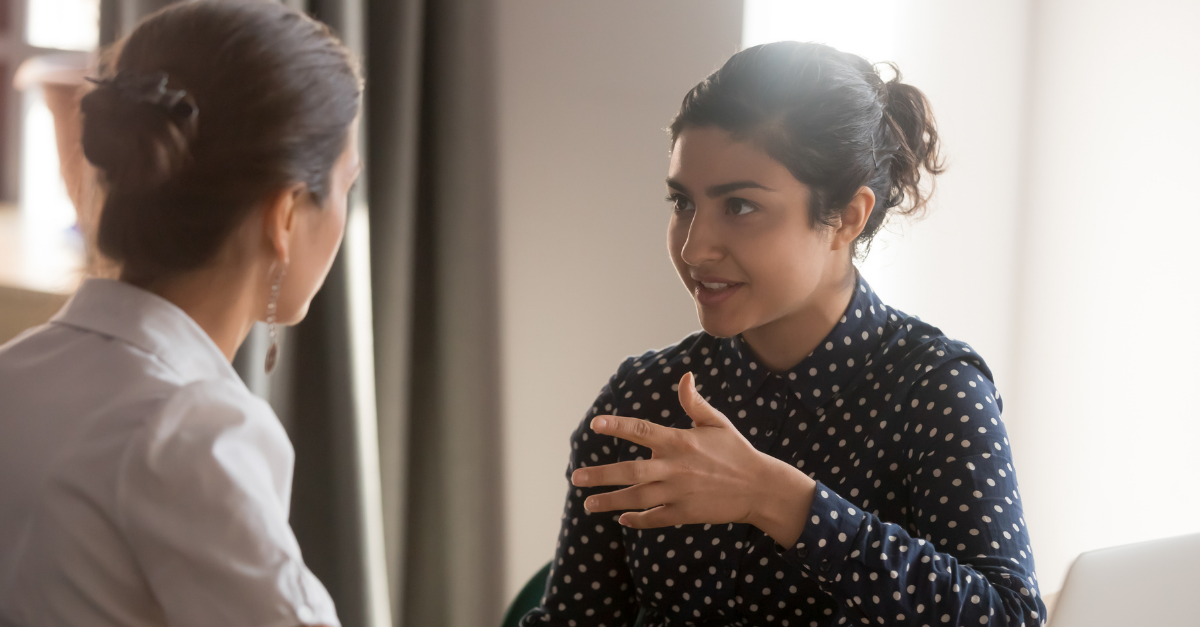 Greater Omaha Worklab (GrOW)
CODE Employer Coalition Members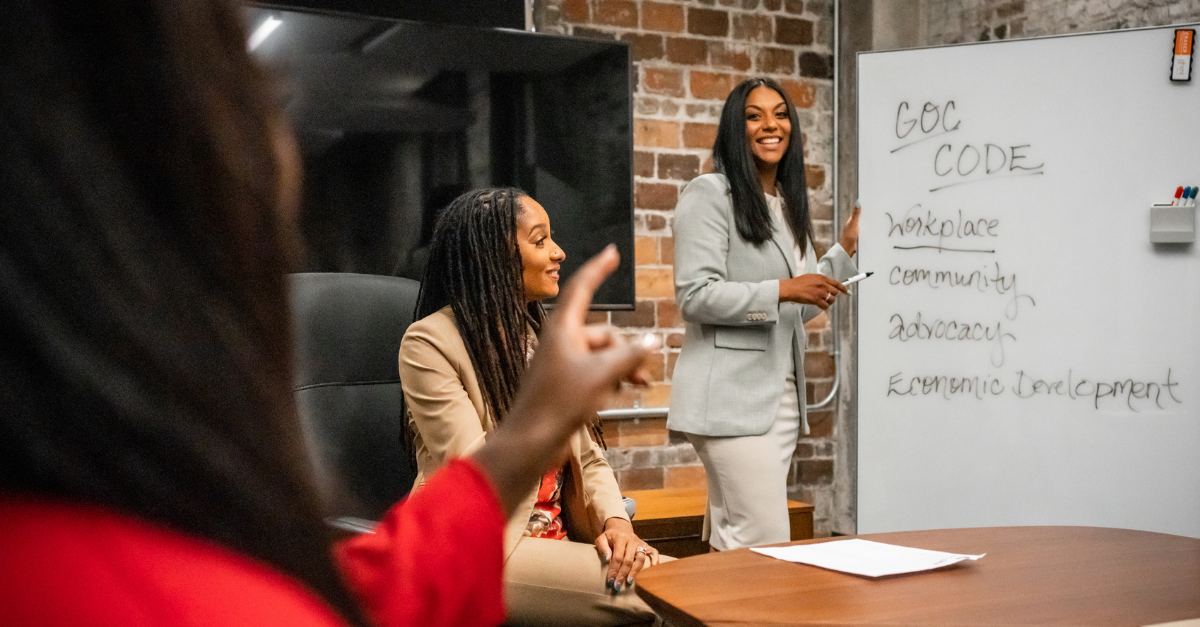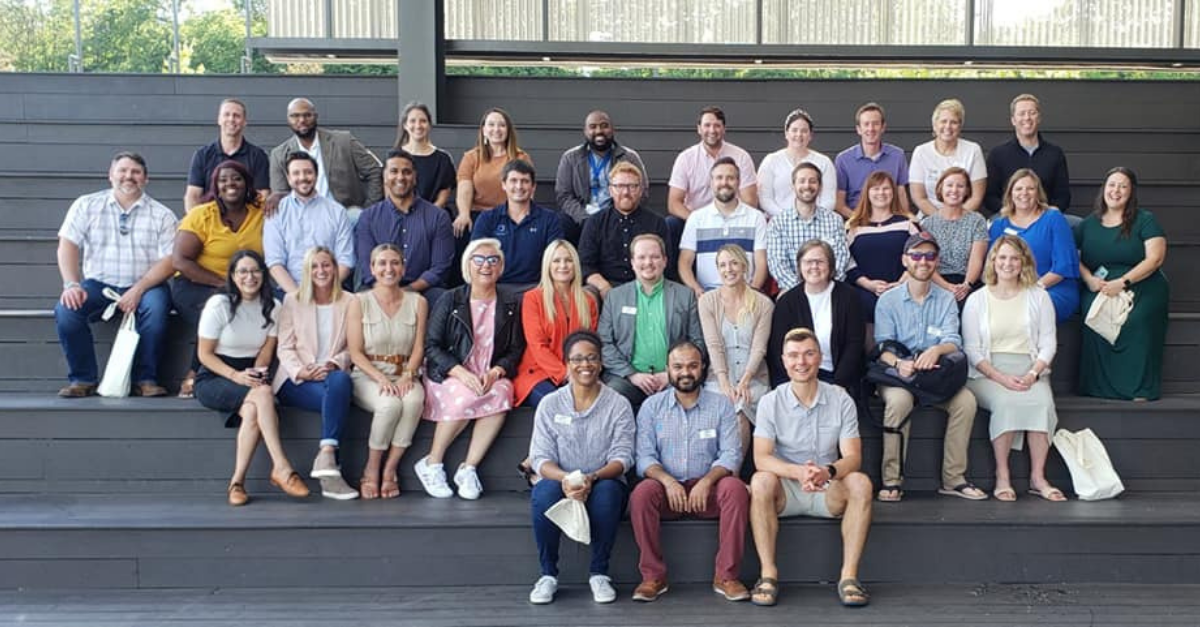 Place
Turn our region into one of the most inspirational communities in the country
Because we're passionate about where we live
Shaping Greater Omaha into a city of tomorrow starts today. In fact, it started a while ago with important projects and partnerships everywhere you look. For Omaha to continue thriving, it must remain welcoming and inclusive; a vibrant city where young professionals choose to live and work. Placemaking is about all of us and how we build the city where we live.
Our ConnectGo transportation initiative released a strategic plan for the Omaha region. This ten-point (plus one!) strategy included multi-modal mobility, repairs to current infrastructure and a strong commitment to employer transportation demand management.
The Urban Core Committee wrapped up two years of research and began putting together a master plan for our city center. With a focus on bringing more residents and more business to the core of our metro area, the committee members are looking at a long-term plan to keep Omaha a vibrant, thriving city. We're excited for what 2022 holds as this master plan is vetted, shared and put into action.
Advocacy continues to play a major role in placemaking. This year we supported a number of bills that would create a business- and employee-friendly environment where prosperity can thrive. From the ability to create inland port authorities to the lowering of the corporate income tax to employee protections based on hair style, our advocacy supported a growing and inclusive Omaha region.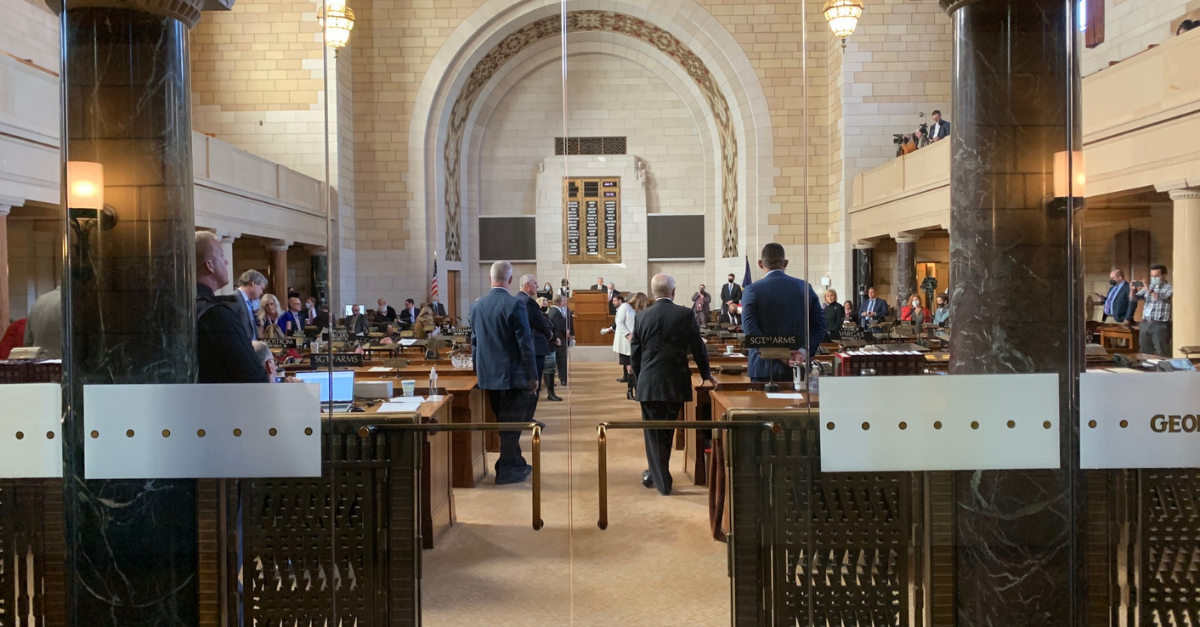 Bills Supported
LB 139 COVID Liability Protections
LB 156 Inland Port Authorities
LB 387 Military Retirement Tax Exemption
LB 432 Lowered Corporate Income Tax Rate
LB 451 Prohibited Employment Discrimination due to Hairstyle
Biennial State Budget – Secured additional funding for creation of a revolving loan fund in the Imagine Nebraska Act, Customized Job Training Fund and Business Innovation Act.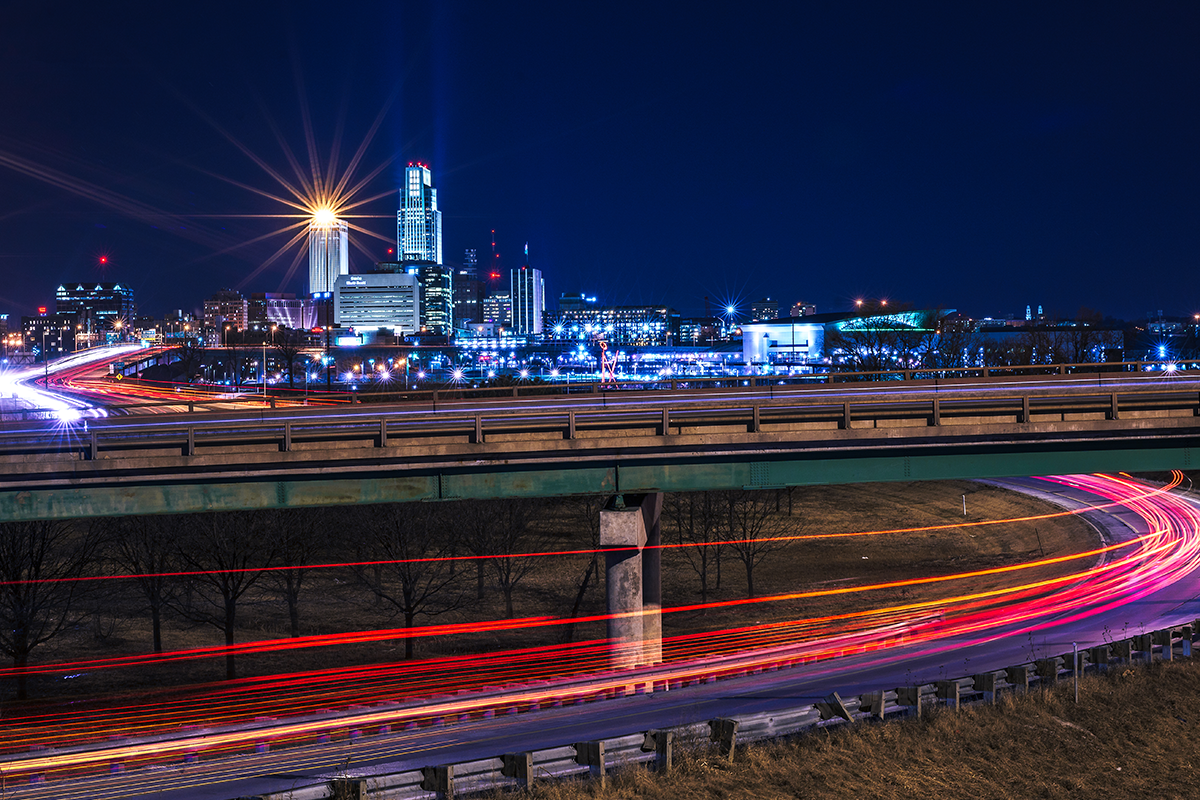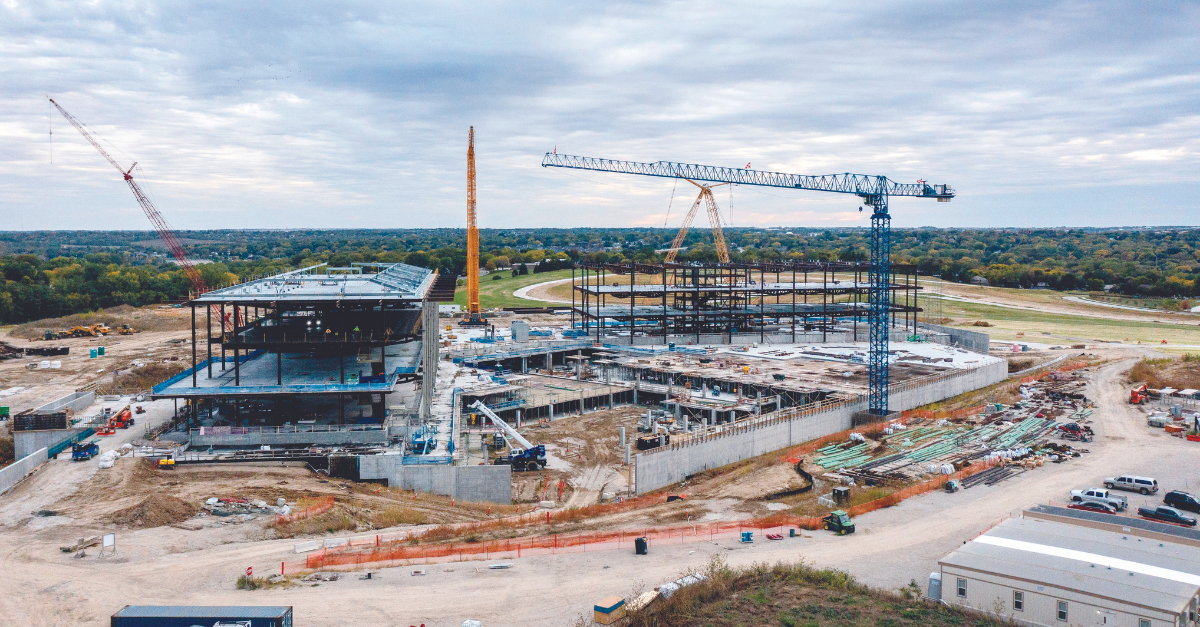 #2 – Nebraska
Best State for Millennials
Mental Floss, 2021 
#4 – Omaha
Best City For First-Time Homebuyers
Smart Asset, 2021
#5 – Omaha
Best City For Work-Life Balance
Smart Asset, 2021
#9 – Omaha
Best City For Young Professionals
Smart Asset, 2021
Core Services
Deliver relevant and high-quality member programs, events and resources
Because we work for and because of you
This was a banner year for Greater Omaha Chamber membership. We added 371 new members and kept a strong 89% retention rate. A focus on relevant programming, member communication and advocacy led to this strong engagement and retention. A combination of strong sales efforts and a membership marketing campaign led to increased interest and strong acquisition. We look forward to building on this momentum next year.
Operationally, the organization continues to meet and exceed budget goals and projections. With a leadership transition planned for 2022, we will continue to focus on employee engagement, strategic planning and execution.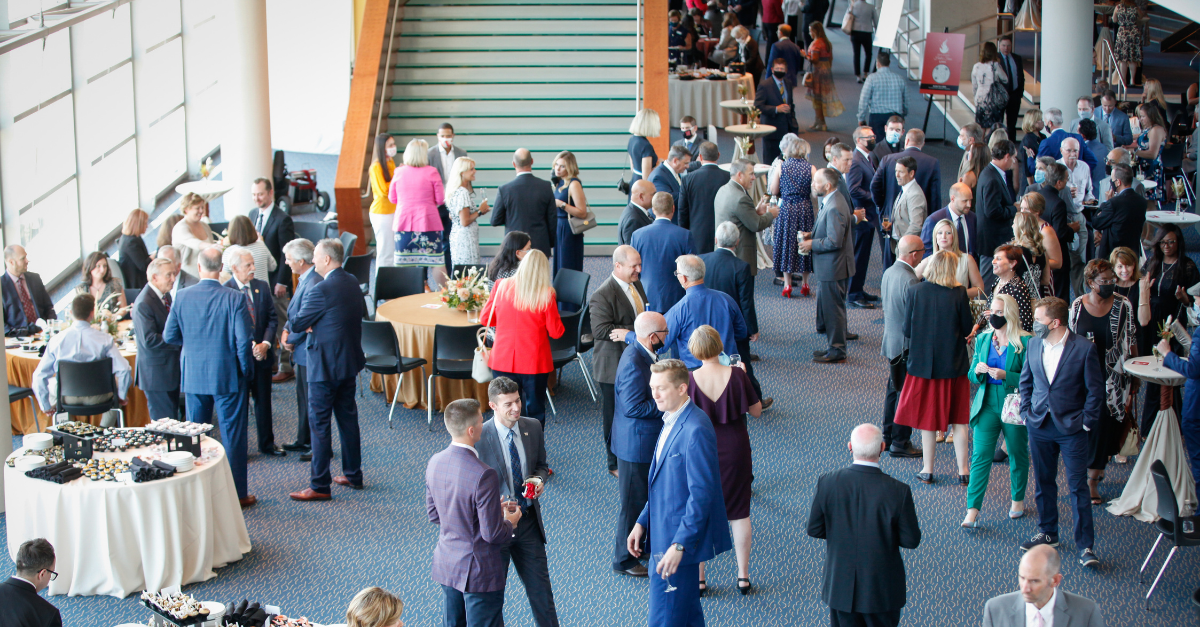 Satisfied/Very Satisfied with Event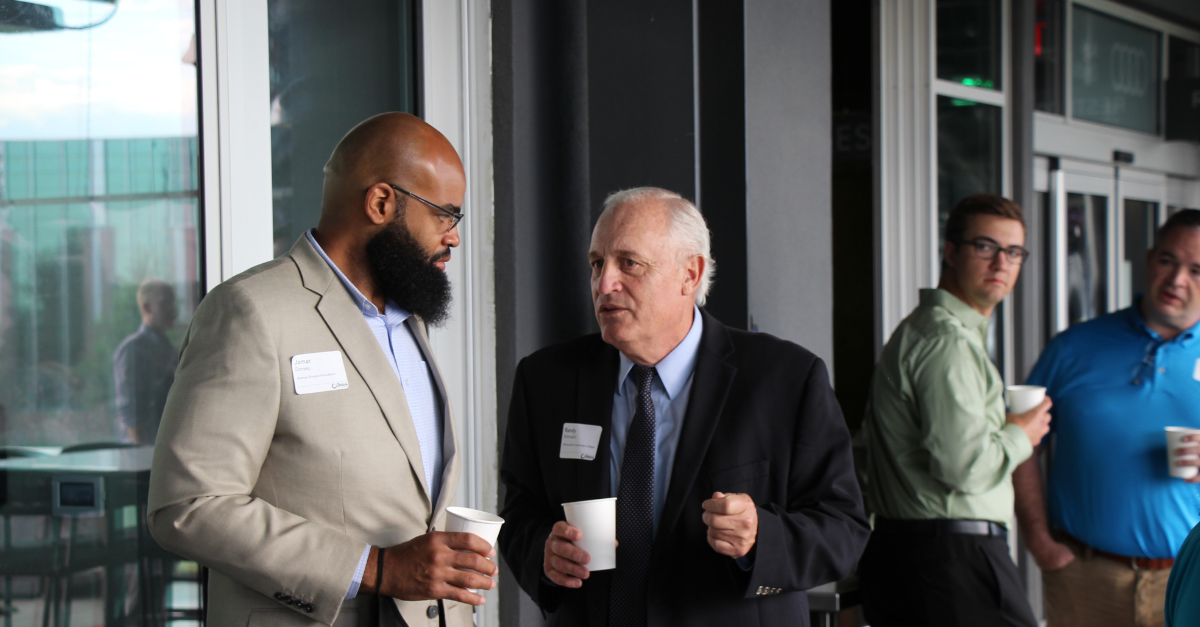 Operations by the Numbers
Employee Engagement
Gallup Q12 Mean: 4.28 out of 5
Prosper 2.0
Investors: 248
5-year Investment/Fundraised: $29.2M (Goal $29M)
2022 Annual Meeting Presenting Sponsors

About FNBO
With more than 160 years' experience meeting our customers' financial needs, First National Bank of Omaha (FNBO) has built a reputation for service few banks can match.
We have a history of doing what's right for our customers, employees, shareholders and the communities we serve. Our Operating Philosophy and independent ownership have guided our long-term investments in facilities, processing technologies and infrastructure, rather than managing from quarter to quarter. We've been independent and family owned since 1857, which has been our recipe for success for six generations.
At FNBO, we like to think of ourselves as a "great big, small bank," large enough to provide the expertise and resources necessary to handle any financial need, yet small enough to know you personally. With nearly 100 banking locations in our seven-state footprint, we help our customers and communities to succeed by focusing on building relationships at a local level.

About McGrath North
McGrath North focuses first and always on Client Success.  We have a talented team of over 70 experts who effectively and successfully collaborate with our clients, including small and mid-size businesses to Fortune 500 companies operating in a broad range of industries.
We judge ourselves based on the real-world value we provide to our clients, whether they are operating in the Midwest, across the country, or in business centers across the globe.  We are fueled to achieve that success by a relentless concentration on Excellence. 
To be our best, McGrath North is always transforming and investing in talent, technology, and leadership, with a genuine commitment for building diversity, equity and inclusion within our firm, our profession and our community.  While we are proud of our first 60 years of service, we are always innovating and recreating ourselves for the challenges ahead for our clients.
Welcome to McGrath North.
About Mutual of Omaha
Mutual of Omaha was founded in 1909 with a simple purpose: to help people protect what they care about and achieve their financial goals. As one of Omaha's Fortune 300 companies, Mutual of Omaha has deep roots in the local community. Whether working with individuals and families on their insurance needs, partnering with local businesses on their employee benefits or investing in local nonprofit organizations, we are committed to Omaha and the people and businesses that make this a great place to live and work.