2022 Annual Report
A new year of growth and success.
New Leadership & New Beginnings
2022 was a year of exciting change and new beginnings for the Greater Omaha Chamber. We set our sights on transitioning new leadership; listening to the needs of our corporate and business partners and aligning our organization to fulfill a simple promise to the Omaha community.  We are excited to share how we want to represent you – "We are the first stop for all things business." That means we are here as the central repository to facilitate the Omaha business community thriving at all levels.  
Our focus is on:
Member Services – business assistance by helping you to grow workforce, revenue, access and capacity.
Advocacy – helping to ensure that our legislature has a business-friendly focus as our bills are written and passed.
Economic Development – helping Omaha to lead in the area economic development among cities our size in creating jobs and attracting opportunities that are right for our area.
For all this and more, the Greater Omaha Chamber has you covered.
Transition didn't dampen our impact in 2022. Our dedicated staff and volunteers still achieved many of our ambitious goals. Capital investment numbers surged this year. An urban core strategic plan mapped two decades of future growth. Public policy work helped secure millions of dollars for the Omaha community.
Of course, none of this happens without you. We hope you are as proud of what we as a community accomplished as we are. We can't wait to take on 2023, and do even greater things together.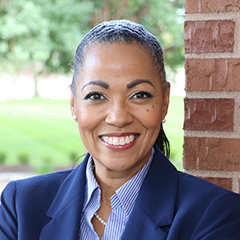 Veta Jeffery
President and CEO, Greater Omaha Chamber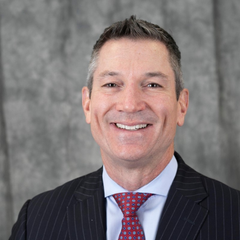 Mickey Anderson
President of Baxter Auto Group
Chairman, Greater Omaha Chamber Board of Directors
Business Growth
Create, grow and recruit businesses, jobs and investment in the region
Because new jobs and investment generate prosperity and drive our community forward
Omaha's growth continued to thrive in 2022, thanks to our focus on key industries such as finance and insurance, logistics and manufacturing, agribusiness, medtech and biosciences. These commitments solidified Omaha's national reputation and attracted significant investment to the region.
Our eight-county region provided a competitive edge in attracting businesses. As a leader in full-service, coordinated economic development partnerships, Omaha saw over $2 billion in capital investment in 2022, creating 7,871 jobs with an estimated annual payroll of $112.4 million.
In addition, Omaha was chosen by MIT to participate in their Regional Entrepreneurship Acceleration Program, where a diverse team representing Omaha's startup ecosystem worked alongside other communities to identify and amplify key elements for entrepreneurs. The REACH program provided countless hours of education and support to business owners, helping them achieve greater success. In all, we remained dedicated to providing tools and resources to small and medium businesses throughout the community.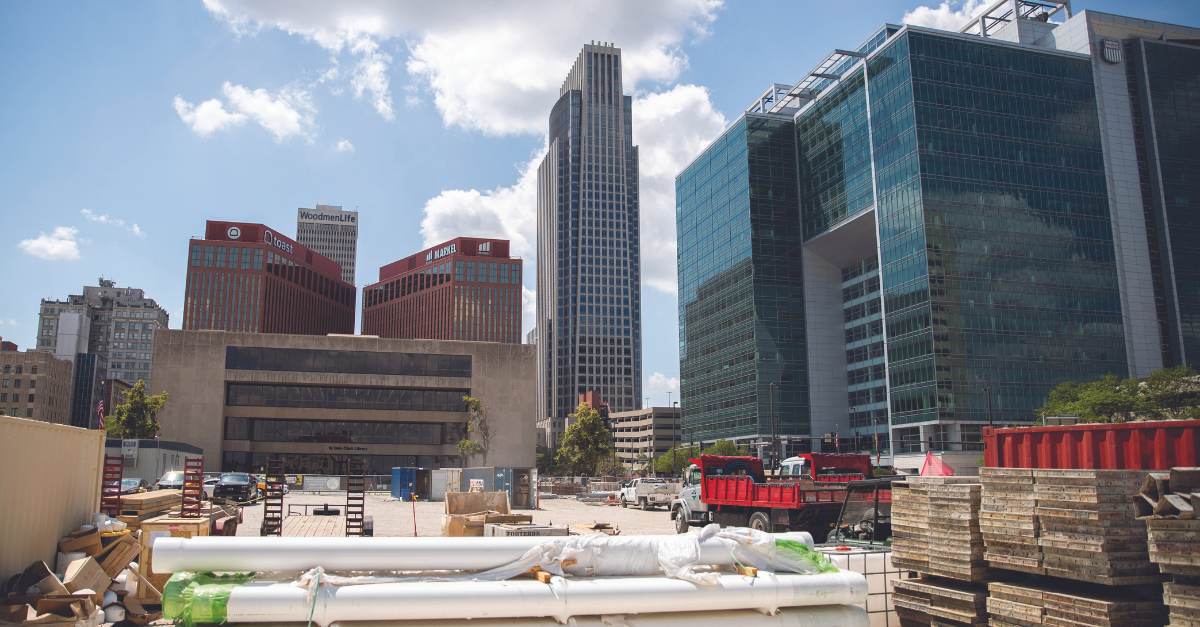 $112.4M
New Payroll Created from Landed Projects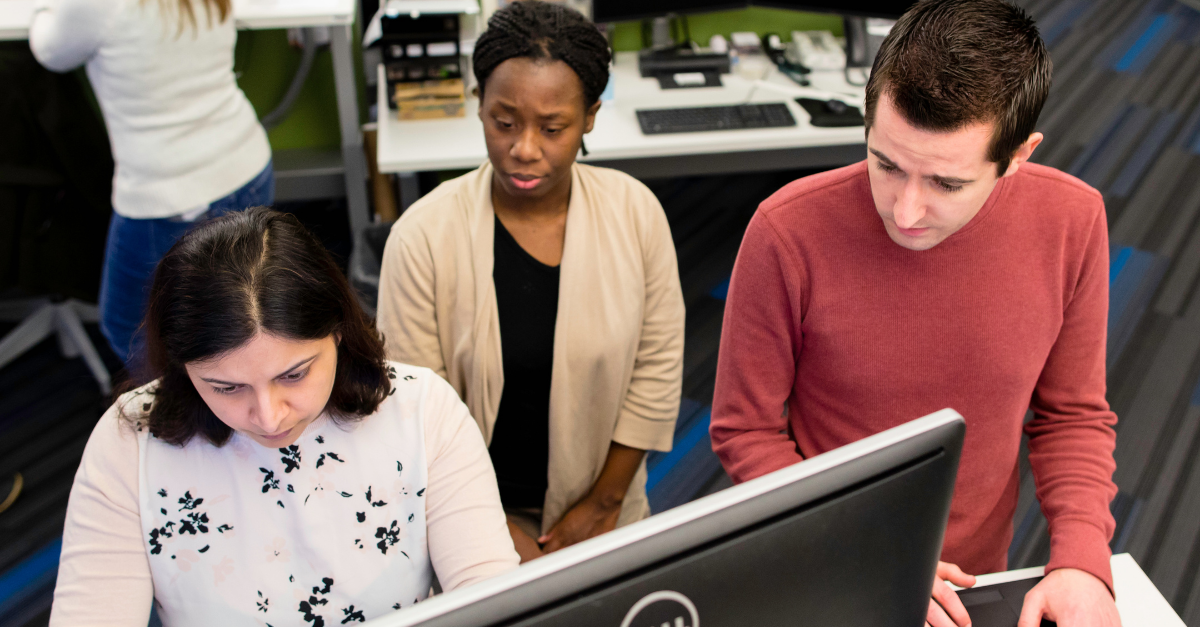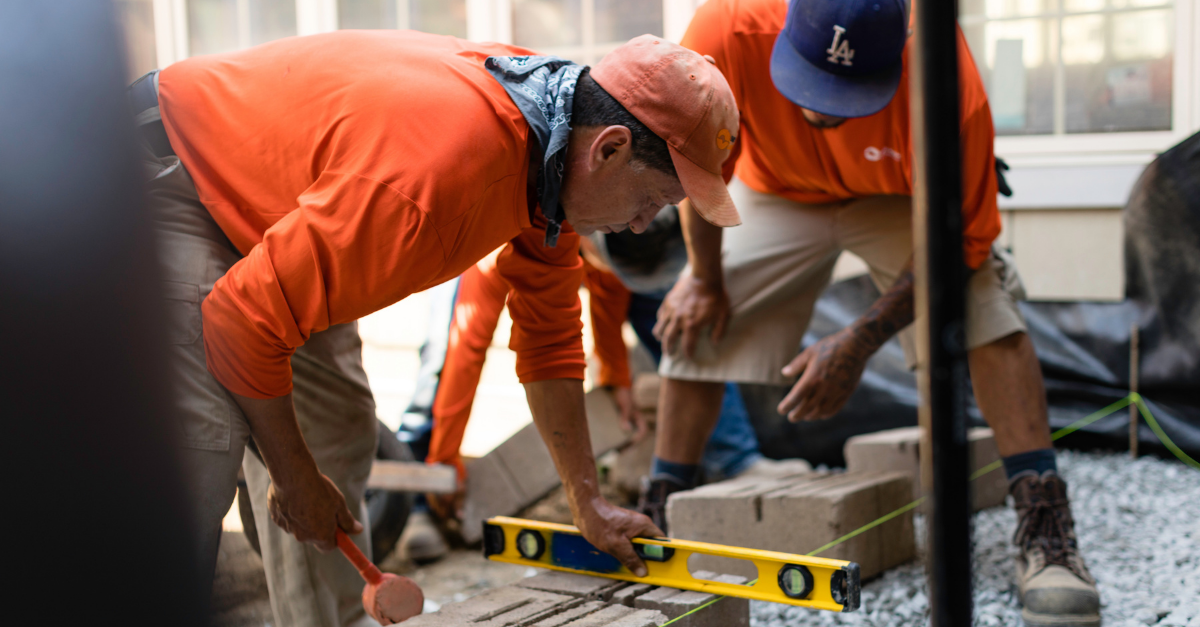 $17,592,200
Value of Contracts Secured
Hours of REACH and Small Business Consulting
People
Grow, recruit and retain the talent and workforce needed for the future
Because a healthy, vibrant community depends on a skilled and growing labor pool
Omaha's employers continue to invest in their employees' personal and professional development through a variety of leadership programs and events, such as Leadership Omaha and the YP Summit. These programs were highly attended and well-received in 2022.
To meet the needs of our member businesses, the Commitment to Opportunity Diversity and Education expanded their education series and supported the work of the Employer Coalition for CODE and The Conference on Opportunity, Diversity and Equity. We are committed to promoting equity and inclusion across the region through these and other opportunities.
The Greater Omaha Worklab (GROW) also onboarded new employer-clients and increased the reach of their Navigators program, which supports the personal and professional wellbeing of employees to help them stay engaged in the workforce. Our Navigators met with numerous employees, providing assistance with everything from daily needs to long-term planning.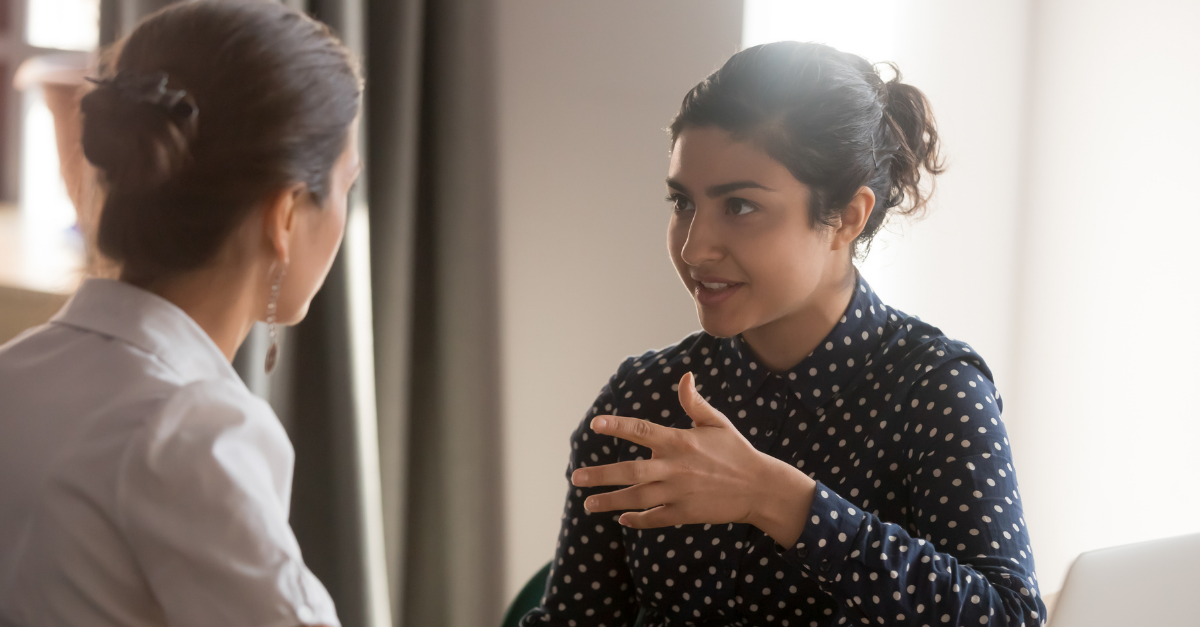 Greater Omaha Worklab (GrOW)
CODE Employer Coalition Members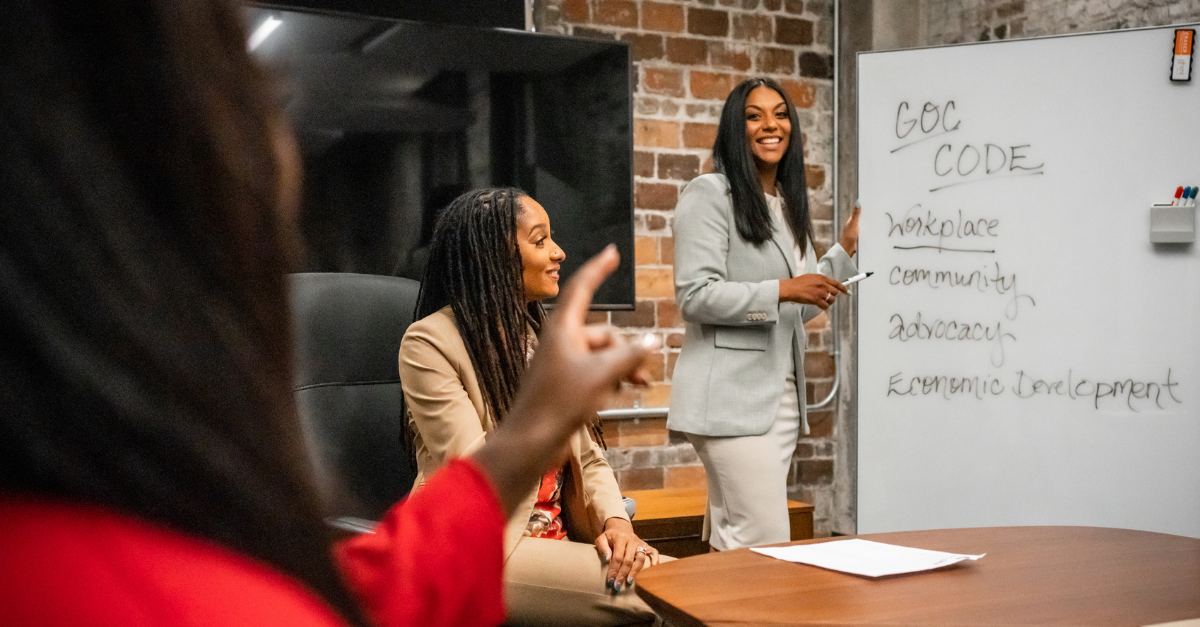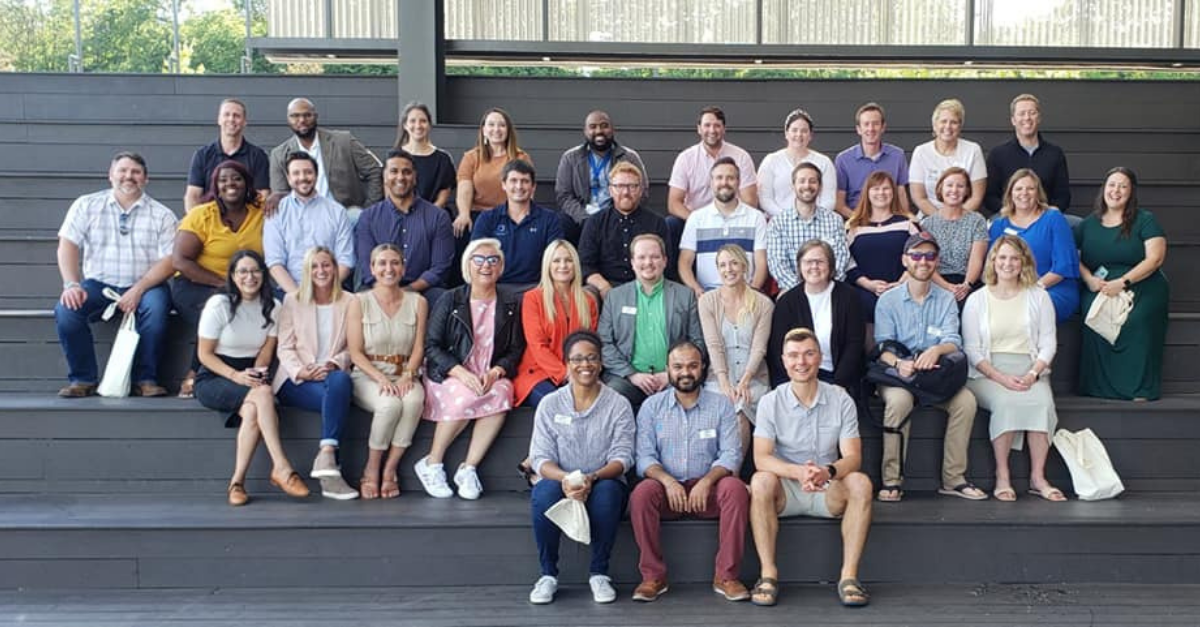 Place
Turn our region into one of the most inspirational communities in the country
Because we're passionate about where we live
With the flagship announcement from Mutual of Omaha, key elements of our Urban Core Strategic Plan are already coming to fruition. The foundation is being set for future development. Growth in the urban core will power the economic strength of the region, leading us confidently toward our 2040 goals.
Advocacy is a major part of our placemaking efforts. In 2022 we help shaped how unprecedented funding from the American Recovery Plan Act would be invested. With an eye toward supporting workforce and underserved communities, the Unicameral directed funds toward internships and economic development in important areas of Omaha.
With a strategic plan in place and policy to support economic growth, Omaha is poised to pursue lofty goals. To add 30,000 new residents and 30,000 new jobs in the next two decades, it will take all of us working together.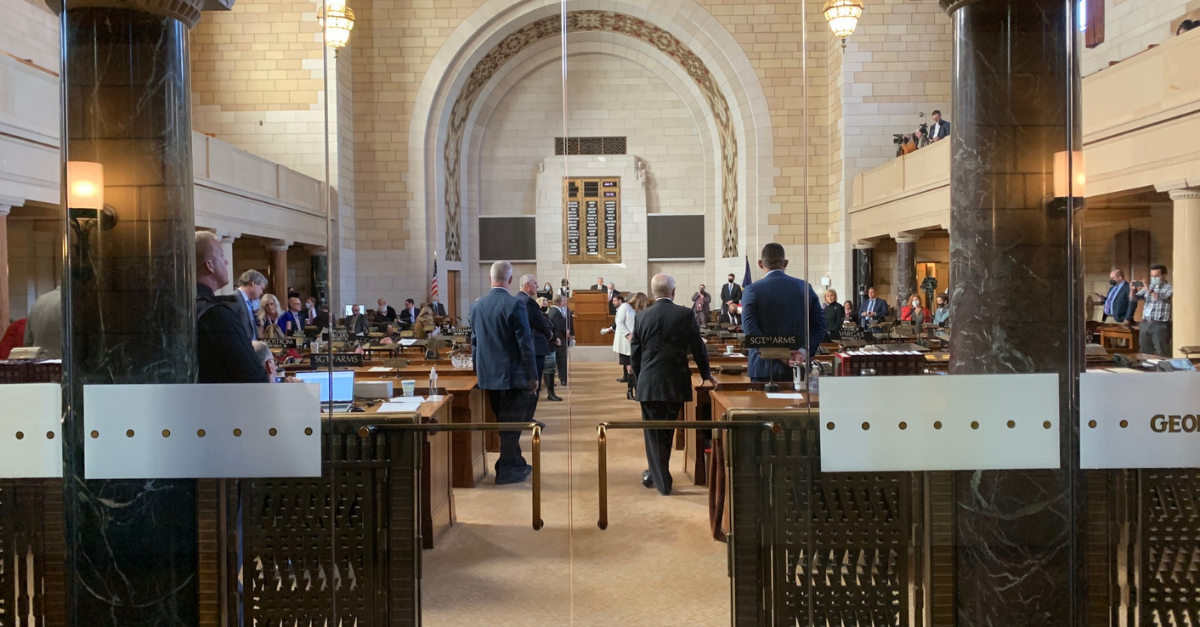 Bills Supported
LB 873:  Individual and corporate income tax rate reductions.  
LB 1014:  ARPA funding for business development programs such as workforce training.  
LB 1024:  North and South Omaha redevelopment funding, including $60 million for an airport business park.  
LB 1013:  $30 million for facility upgrades at Offutt AFB. 
Urban Core Strategic Plan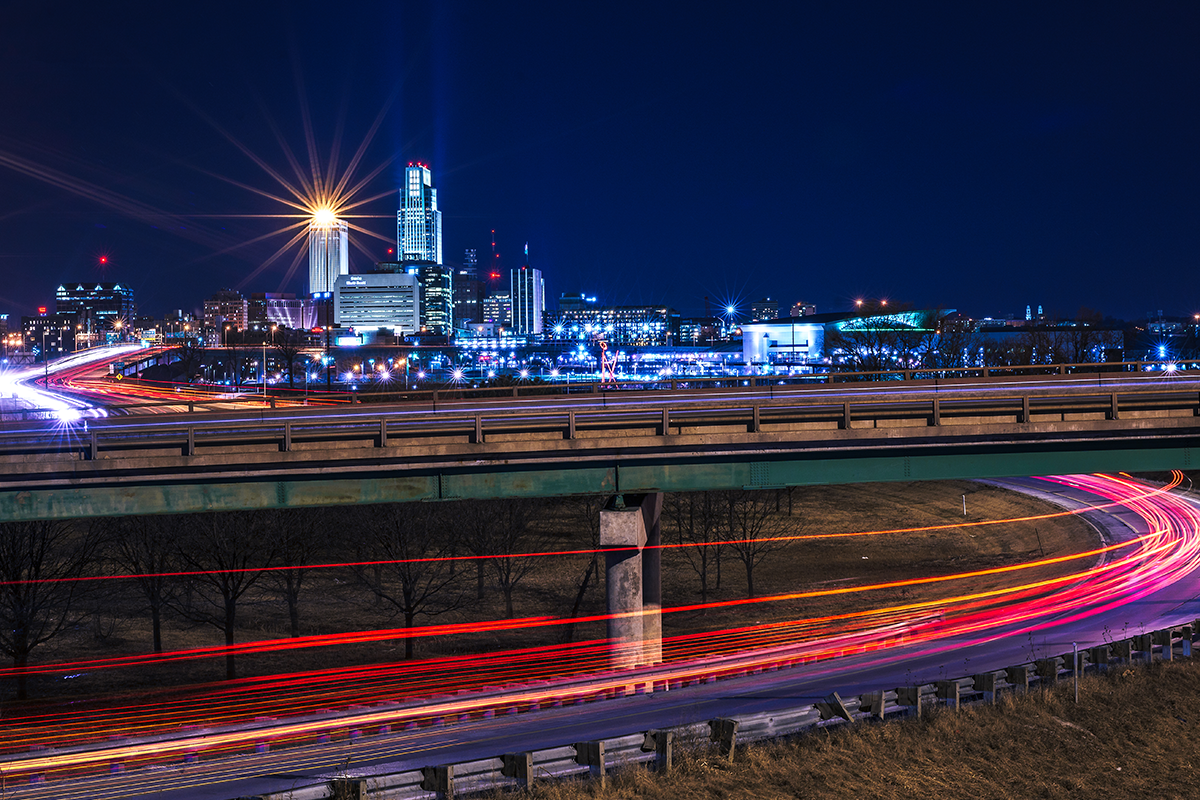 #3 – Omaha
Most Affordable City For Renters
Mediafeed, 2022
#8 – Omaha
Best City For Work/Life Balance
Smart Asset, 2022
#3 – Omaha
Best City For First-Time Homebuyers
Smart Asset, 2022
#9 – Omaha
Best City to Live For Families
MSN, 2022
Core Services
Deliver relevant and high-quality member programs, events and resources
Because we work for and because of you
Throughout 2022, we realigned our internal teams to help better serve our members. Despite this realignment, we were still able to add 293 new members and maintain our existing members at a 91.6% rate. We'll look to grow our base throughout 2023 with a focus on being "the first stop for all things business."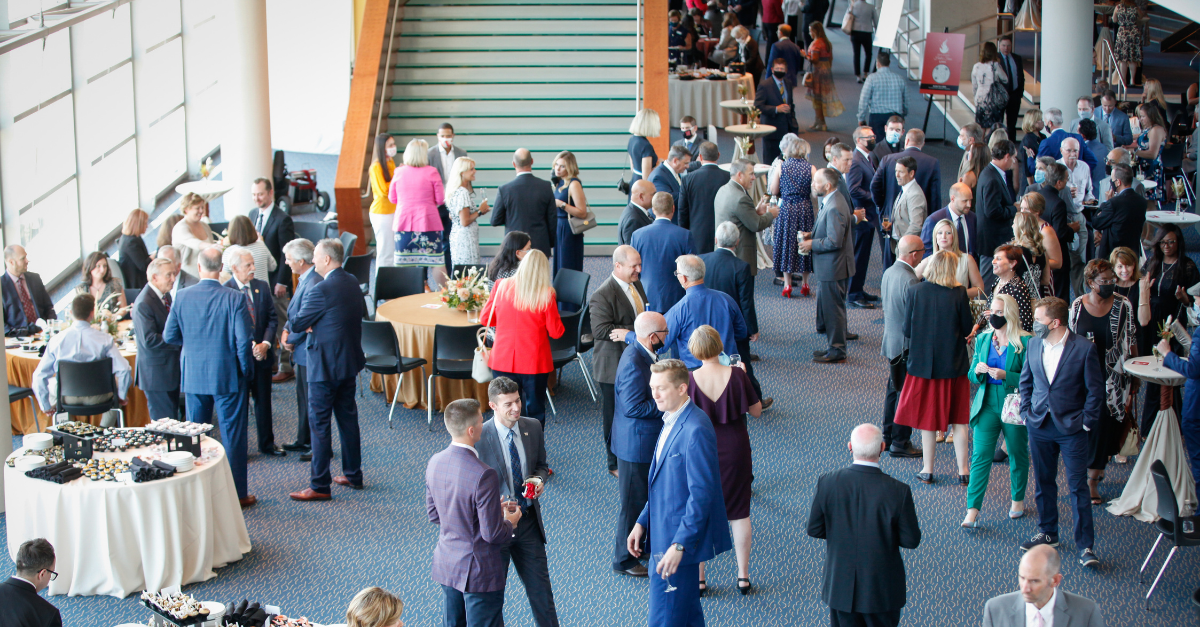 Satisfied/Very Satisfied with Event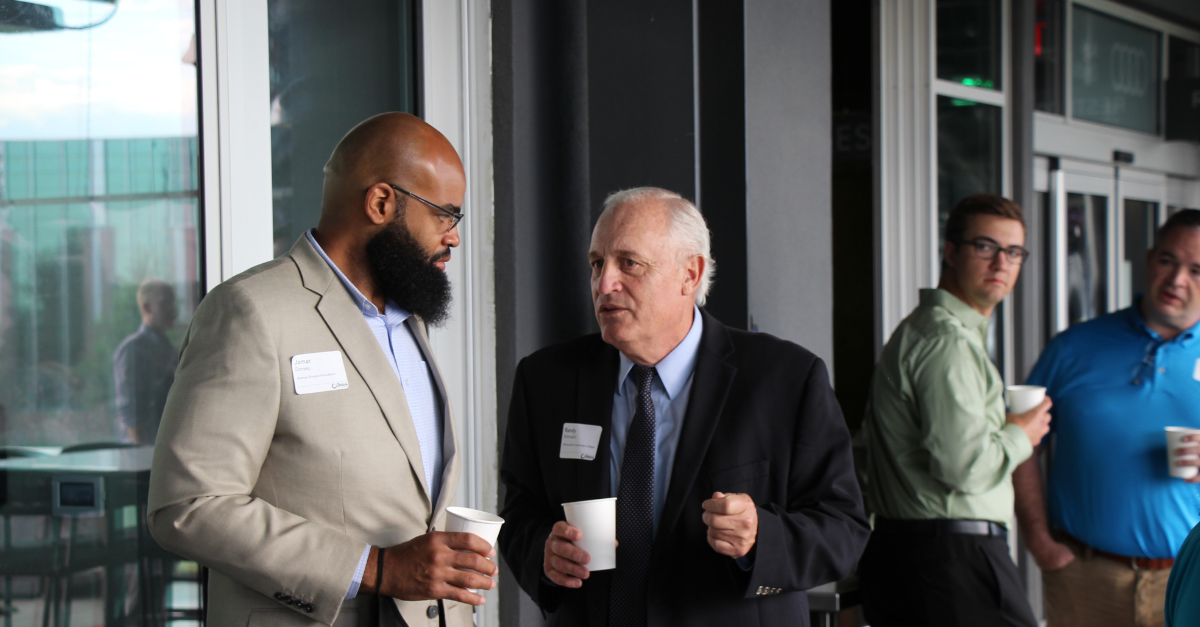 2023 Annual Meeting Presenting Sponsors

About Baxter
Baxter Auto Group is one of the nation's leading automotive retail groups, serving the communities of Omaha/Lincoln, Nebraska; Kansas City, Kansas; and Colorado Springs, Colorado. The company has grown from one dealership in 1957 to 19 in 2022 and represents nine of the nation's top automotive brands, including Ford, Lexus, Toyota, Audi, Volkswagen, Honda, Subaru, Mercedes-Benz, and Infiniti. 
We attribute much of this growth and expansion to our exceptional employees, whose skills, professionalism, and dedication have been the cornerstone of our continued success. We continually invest in our employee experience, with industry-leading benefits for our team members, a flexible work-life balance, and an experience that prioritizes purpose, growth, well-being, and belonging.
 We also believe in being active in and giving back to the communities we serve, donating more than 1.6 million dollars to more than 100 philanthropic organizations in 2021.  

About FNBO
Celebrating 165 years of experience meeting our customers' financial needs, First National Bank of Omaha (FNBO) has built a reputation for service few banks can match.
We have a history of doing what's right for our customers, employees, shareholders and the communities we serve. Our Operating Philosophy and independent ownership have guided our long-term investments in facilities, technology and infrastructure, rather than managing from quarter to quarter. We've been independent and family owned since 1857, which has been our recipe for success for six generations.
At FNBO, we consider ourselves the "great big, small bank," large enough to provide the expertise and resources necessary to handle any financial need, yet small enough to know you personally. With more than 100 banking locations across our eight-state footprint, we help our customers and communities succeed by focusing on building relationships at a local level.

About McGrath North
McGrath North focuses first and always on Client Success.  We have a talented team of over 70 experts who effectively and successfully collaborate with our clients, including small and mid-size businesses to Fortune 500 companies operating in a broad range of industries.
We judge ourselves based on the real-world value we provide to our clients, whether they are operating in the Midwest, across the country, or in business centers across the globe.  We are fueled to achieve that success by a relentless concentration on Excellence.  
To be our best, McGrath North is always transforming and investing in talent, technology, and leadership, with a genuine commitment for building diversity, equity and inclusion within our firm, our profession and our community.  While we are proud of our first 60 years of service, we are always innovating and recreating ourselves for the challenges ahead for our clients.
Welcome to McGrath North.