2020 Annual Report
A Year Unlike Any Other
Continue Building for the Future
A 'We Don't Coast' mindset says that even during a time of widespread challenge – a year unlike any other – we find ways to keep moving forward, respecting the gravity of the current situation but also looking beyond it to continue building for the future.
2021 is here, and though uncertainty remains, we enter this new year with optimism and profound gratitude. Throughout the pandemic, our remarkable members have responded with innovation, compassion and perseverance, defining resilience in real-time to ensure our community can thrive again. For that, we could not be more thankful.
None of the accomplishments in this annual report would be possible without your partnership and participation. We look forward to another year of working with you and for you; to generating fresh momentum together; and to overcoming any challenges ahead with renewed energy, creative ways of thinking and a deeper understanding of what's truly important.
As always, if there is anything we can do to help you or your business, please don't hesitate to ask.
​

David G. Brown
President and CEO, Greater Omaha Chamber

Timothy J. Burke
President and CEO, OPPD
Chairman, Greater Omaha Chamber Board of Directors
Business Growth
Create, grow and recruit businesses, jobs and investment in the region
Because new jobs and investment generate prosperity and drive our community forward
Despite the pandemic, Greater Omaha continued to be an attractive region for business expansion. While many projects in progress were put on pause due to the COVID-19 outbreak, we still landed several major wins. Amazon and Dollar General made project announcements in Q4, and Vireo Resource's expansion in Cass County vetted our increased focus on the medical technology industry.
The projects landed in 2020 will have a lasting impact on the Omaha economy. Short-term capital investment alone could support more than 3,500 jobs in the construction industry and 2,000 additional jobs during construction. Once fully operational, the ongoing impact of the 2,000 new jobs created will help support 2,100 additional jobs in the community annually. This ripple effect empowers jobs in retail, real estate, banking, restaurants and many others. Once up and running, the economic activity generated as a result of these projects will add $943 million to the local economy each year. This includes the direct impact of project operations and the spillover activity created in the community.
In our tireless efforts to help local businesses thrive and grow we began to roll out our Spanish-language version of the REACH program. This bi-lingual capability will make our construction entrepreneur outreach more accessible and impact more small and emerging businesses. With recessions historically being a key time for startup businesses, The Startup Collaborative launched a "7 Days to Startup" campaign, which brought in 125 participants. They also forged partnerships with UneMed and First National Bank to kickoff the search for the next great MedTech and FinTech entrepreneurs in 2021.
$481.7M
Capital Investment
$79M
New Payroll Created from Landed Projects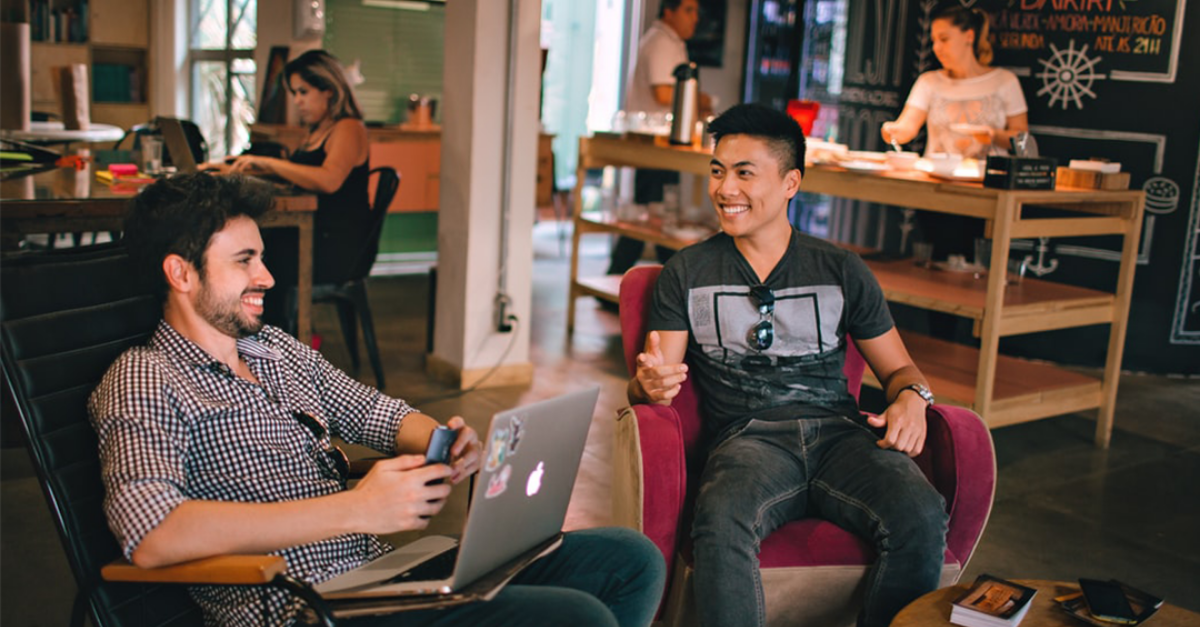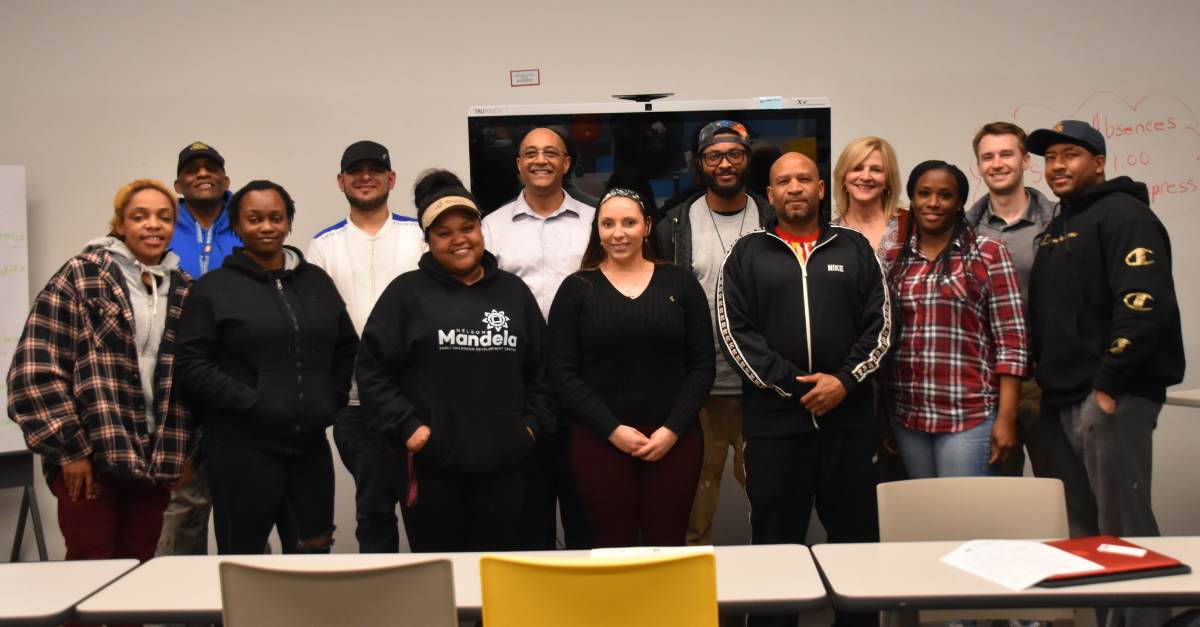 $7,453,350
Value of Contracts Secured
Hours of Technical Assistance and Consulting
The Startup Collaborative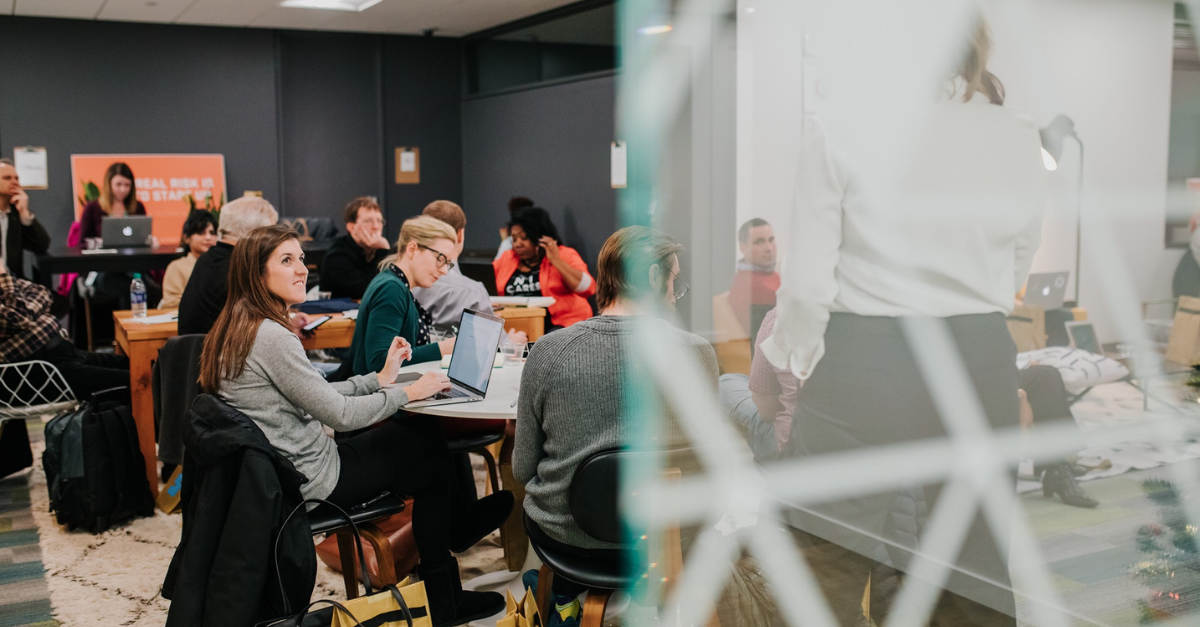 People
Grow, recruit and retain the talent and workforce needed for the future
Because a healthy, vibrant community depends on a skilled and growing labor pool
We kicked off 2020 with a successful and inspirational Annual Meeting, and followed that up with an exceptional YP Summit. The pandemic, and the challenges it brought, didn't slow down our commitment to providing excellent development opportunities to grow leaders in the Omaha business community. Our Leadership Omaha program successfully pivoted to digital delivery for classes 42 and 43. Meanwhile, both the 2020 HIRE Conference for HR professionals and October's Conference on Opportunity, Diversity and Equity hosted record attendance—even in a virtual format.
Our support of people in the Omaha workforce didn't just stop at professional development. Our Greater Omaha Worklab, a program that empowers employees to stay in the workforce, added three new employer-clients and three new navigators. We provided career experiences to more than 25,000 local students through Careerockit and helped Metro Community College recruit employers to support a CARES Act upskilling program.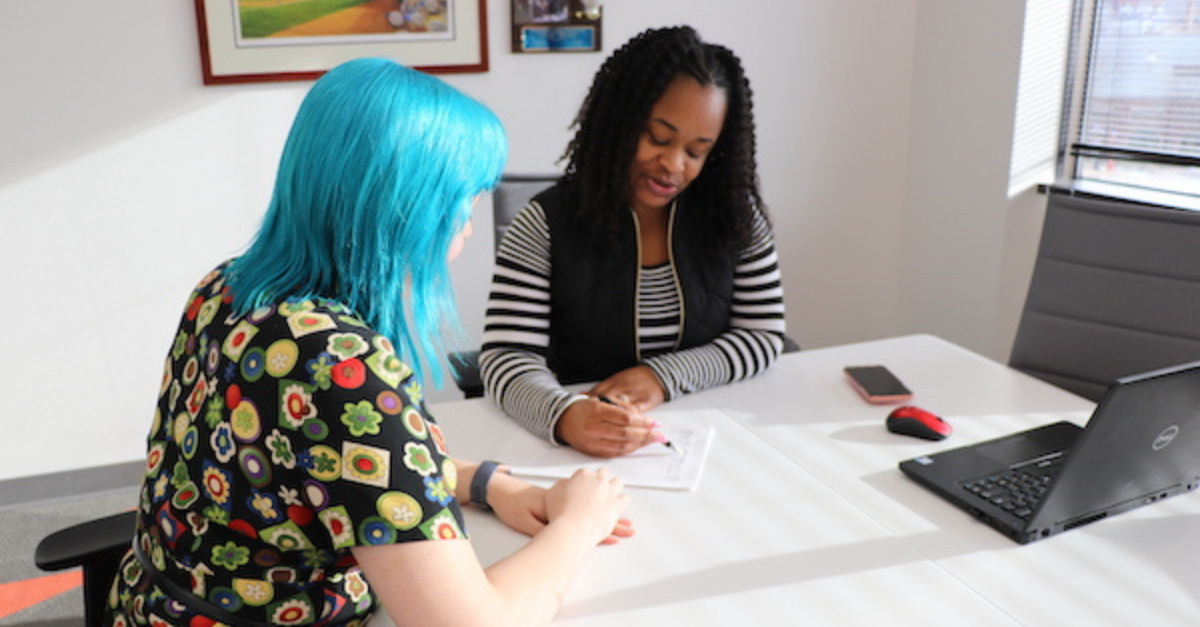 Greater Omaha Worklab (GrOW)
$175,000
Grant Dollars Secured
CODE Employer Coalition Members
CEOs Signed the We Will Pledge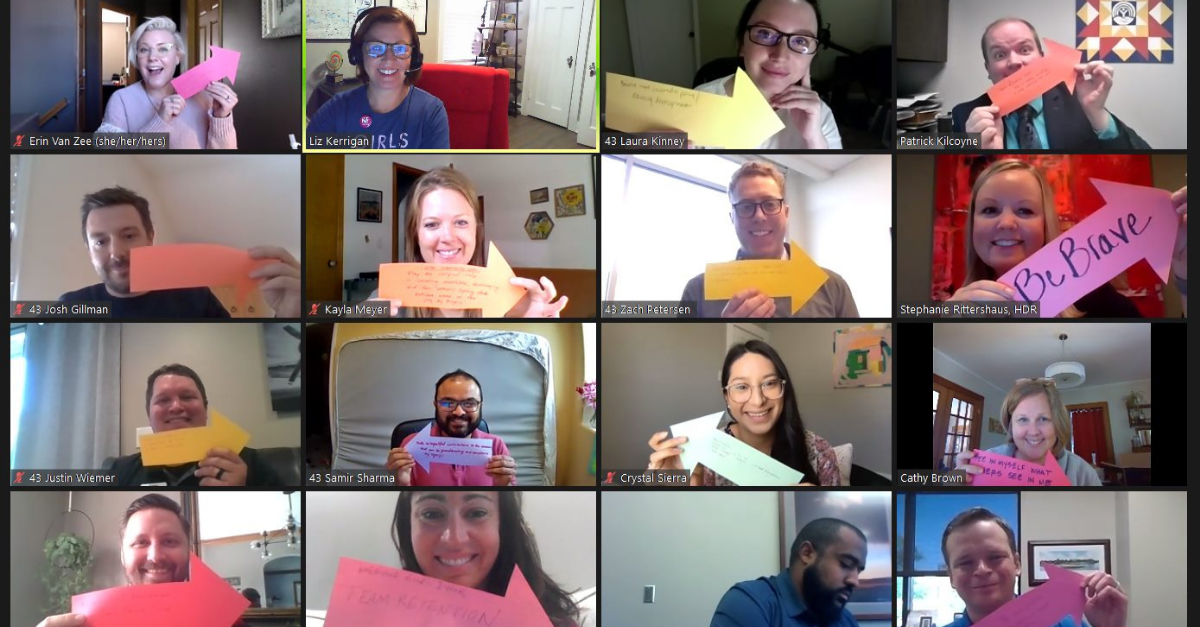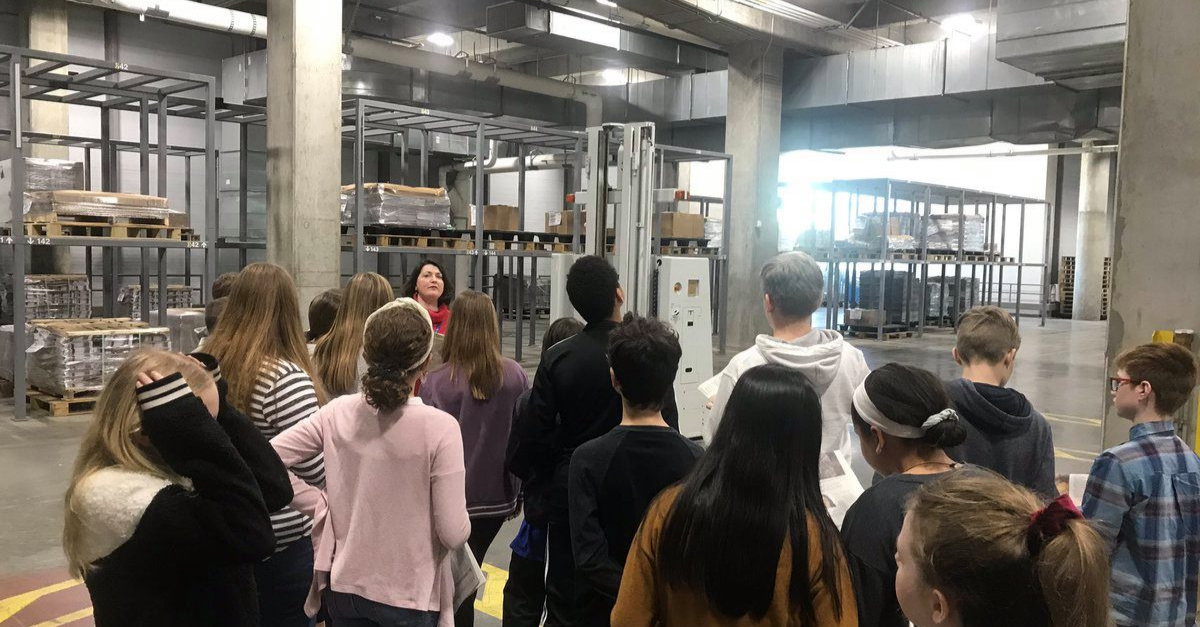 Place
Turn our region into one of the most inspirational communities in the country
Because we're passionate about where we live
In our enduring effort to make Greater Omaha an attractive and rewarding region to do business, we put our full weight into the passage of the critical ImagiNE Nebraska Act. This economic incentive package replaced the sunsetting Nebraska Advantage Act, and kept our state in the game for business attraction and retention. The final bill, LB 1107, combined incentives, property tax relief and provisions for the transformation NeXT project at UNMC.
In a year of upheaval, our Commitment to Opportunity, Diversity and Equity came to the fore. Thanks to the powerful We Will statement from our CEOs for CODE, we rallied the business community and exceeded projections for organizations joining our CODE Employer Coalition.
To not lose ground during the pandemic, we put together an economic development marketing campaign to keep Omaha top-of-mind with site selectors, consultants and business leaders. This effort utilized our 2020 Barometer report and generated more than 200 contacts for the business attraction team. 
LB 1107
Signed into law August 17
2,000+
Responses to Public Transportation Surveys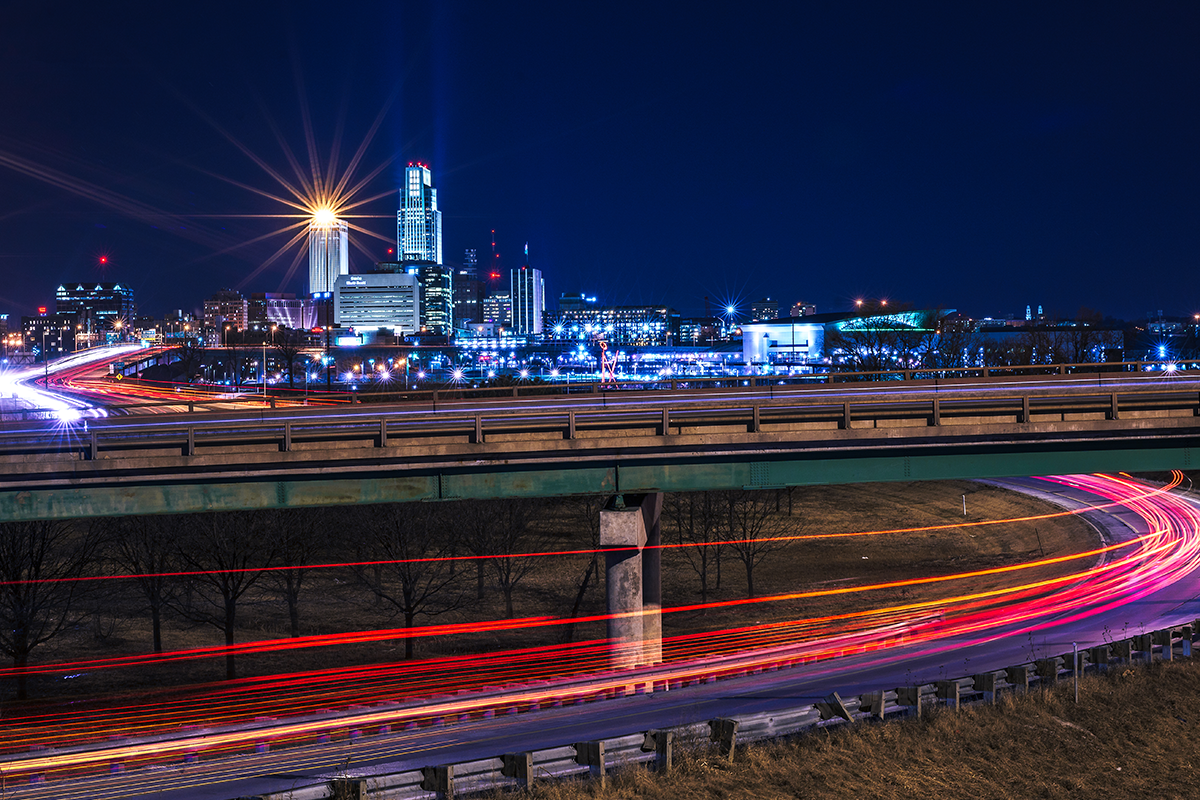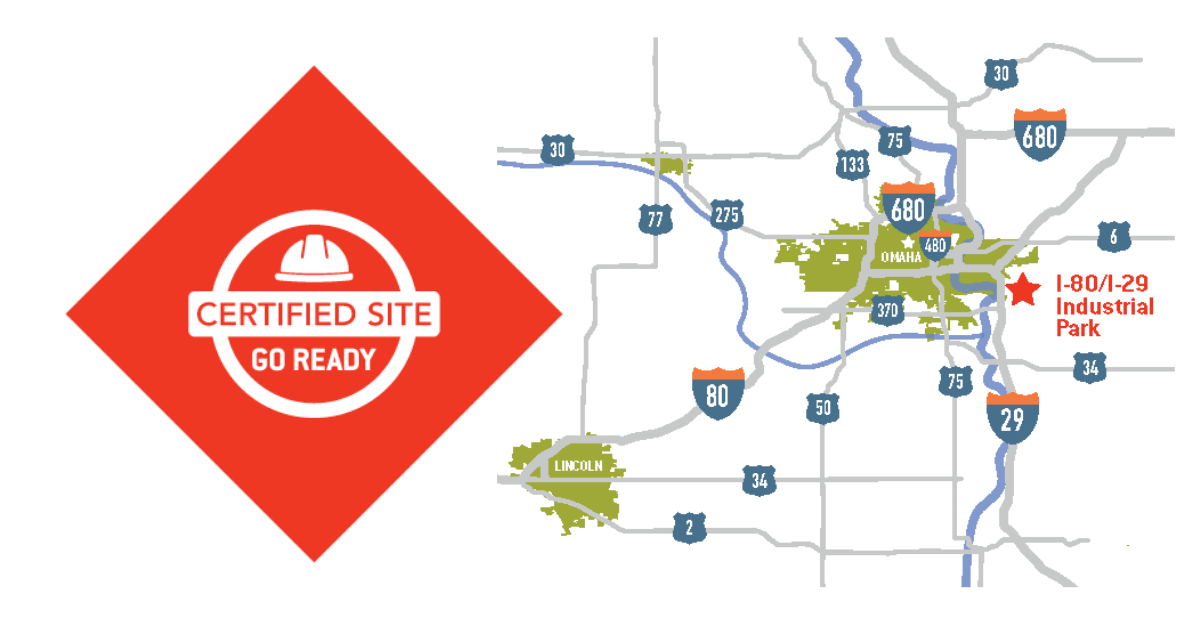 #17 – Omaha
Best City for Millennials
Business Insider – 2020
#2 – Omaha
Best City for Runners
SmartAsset – 2020 
#10 – Nebraska
Best Place to Find a Job
U.S. News & World Report – 2020
#7 – Nebraska
Best States for Veterans
SmartAsset – 2020
#32 – Omaha
Best Place to Live in the U.S.
U.S. News & World Report – 2020
#5 – Omaha
Best City for Young Professionals
Yahoo Finance – 2020
#5 – Omaha
Best City for Good Jobs and Cheap Housing
Investopedia.com – 2020
Core Services
Deliver relevant and high-quality member programs, events and resources
Because we work for and because of you
While the Greater Omaha Chamber staff dispersed to work remotely during the pandemic, we maintained our high level of execution and excellence. It didn't take long for many of our events and programs to adopt virtual delivery, including two small business webinar series in partnership with the EEC and Creighton University.
To help our members, we accommodated delayed renewal needs, and worked with our members to provide ongoing support, education and guidance throughout the year. From our COVID-19 Resource Page to our WE RISE regional recovery plan, we were there to keep businesses informed, empowered and operating. This dedication was rewarded with new and renewed membership above and beyond our adjusted projections.
Satisfied/Very Satisfied with Event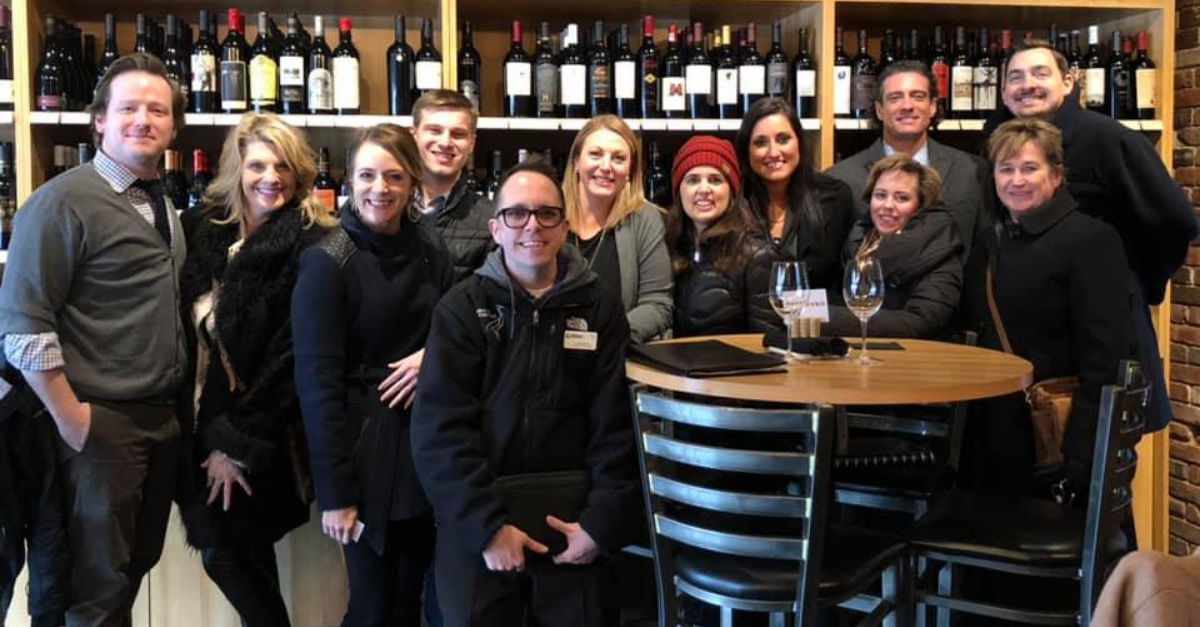 Operations by the Numbers
Employee Engagement
Gallup Q12 Mean: 4.32 out of 5
Prosper 2.0
Investors: 232
5-year Investment/Fundraised: $28.8M (Goal $29M)
Financials
Total Revenue (Estimated Through Nov. 2020): $10,719,000*
Total Expenses (Estimated Through Nov. 2020): $9,404,000
*$1M was received in 2020 for a specific site development project. These funds will be spent in 2021. Unused grant/THRIVE funding will also be spent in 2021.
2022 Annual Meeting Presenting Sponsors

About FNBO
With more than 160 years' experience meeting our customers' financial needs, First National Bank of Omaha (FNBO) has built a reputation for service few banks can match.
We have a history of doing what's right for our customers, employees, shareholders and the communities we serve. Our Operating Philosophy and independent ownership have guided our long-term investments in facilities, processing technologies and infrastructure, rather than managing from quarter to quarter. We've been independent and family owned since 1857, which has been our recipe for success for six generations.
At FNBO, we like to think of ourselves as a "great big, small bank," large enough to provide the expertise and resources necessary to handle any financial need, yet small enough to know you personally. With nearly 100 banking locations in our seven-state footprint, we help our customers and communities to succeed by focusing on building relationships at a local level.

About McGrath North
McGrath North focuses first and always on Client Success.  We have a talented team of over 70 experts who effectively and successfully collaborate with our clients, including small and mid-size businesses to Fortune 500 companies operating in a broad range of industries.
We judge ourselves based on the real-world value we provide to our clients, whether they are operating in the Midwest, across the country, or in business centers across the globe.  We are fueled to achieve that success by a relentless concentration on Excellence. 
To be our best, McGrath North is always transforming and investing in talent, technology, and leadership, with a genuine commitment for building diversity, equity and inclusion within our firm, our profession and our community.  While we are proud of our first 60 years of service, we are always innovating and recreating ourselves for the challenges ahead for our clients.
Welcome to McGrath North.
About Mutual of Omaha
Mutual of Omaha was founded in 1909 with a simple purpose: to help people protect what they care about and achieve their financial goals. As one of Omaha's Fortune 300 companies, Mutual of Omaha has deep roots in the local community. Whether working with individuals and families on their insurance needs, partnering with local businesses on their employee benefits or investing in local nonprofit organizations, we are committed to Omaha and the people and businesses that make this a great place to live and work.