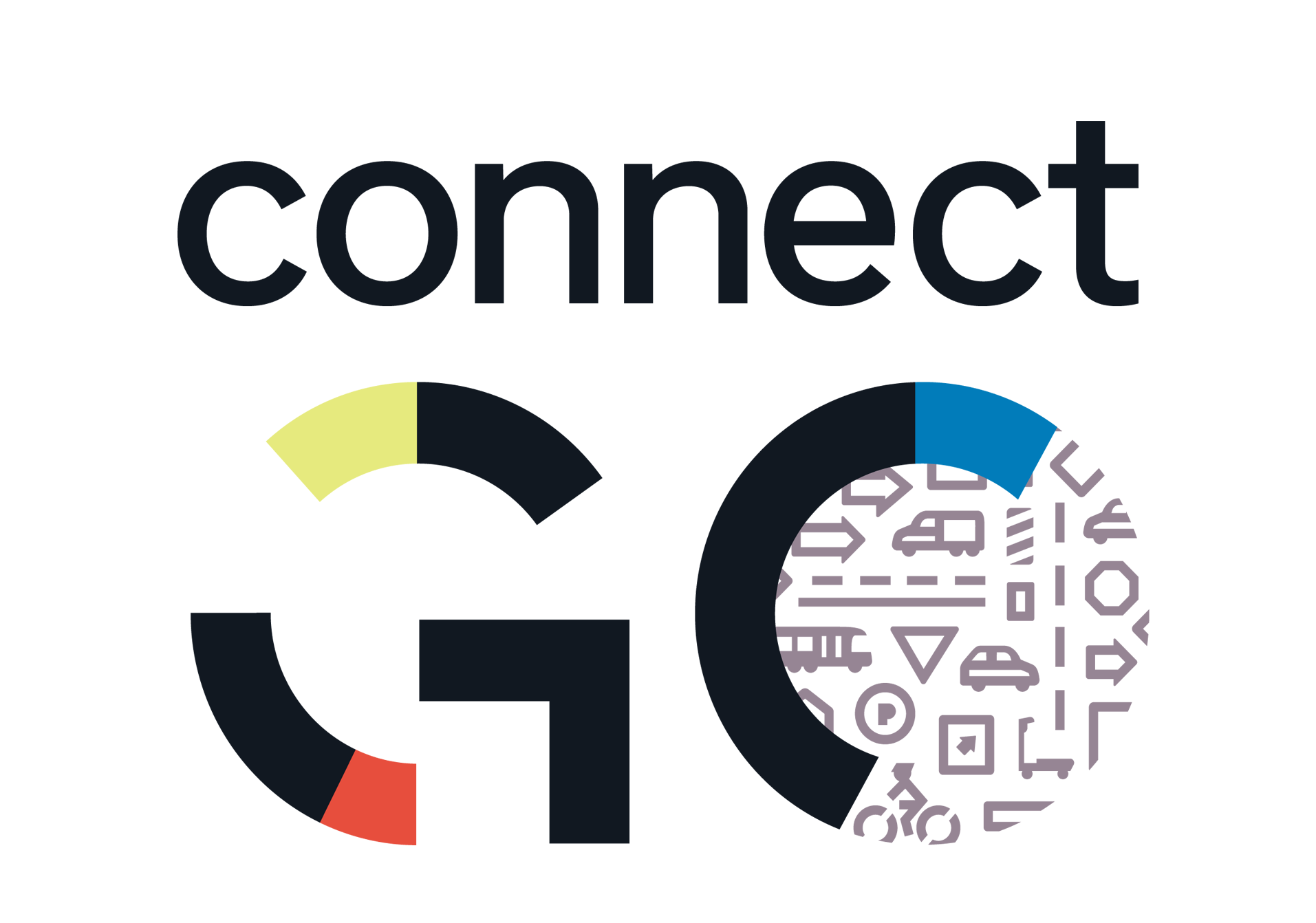 A BOLD
TRANSPORTATION
DIRECTION
People with access to good jobs, education, services and cultural amenities build strong, more desirable communities. Businesses choose to locate in connected places, young people seek them out and families want to stay.
Connected places are great places.
That's why it's time to connect conversations about transportation, roads, trails, bike lanes, transit and walkable communities that are happening all around the Greater Omaha region. And it's time to get things going. ConnectGO is how it will happen. 
ConnectGO is an intentional, community-wide dialogue about how community, opportunity and quality of life will intersect. It's a bold initiative uniting the people and businesses of Greater Omaha around shared goals for our region by focusing on equitable, accessible, and modern transportation.
Who is behind ConnectGO?
ConnectGO is an initiative of the Greater Omaha Chamber, Smart Cities, and Metro Area Planning Agency (MAPA), encompassing decades of research, community outreach and studies and focused on making true progress. These organizations are collaborating with more than 60 leaders from transportation agencies, municipalities, nonprofits, and businesses across the Greater Omaha region to engage the community around tomorrow's needs and, together, launching a coordinated and powerful transportation strategy. 
How will ConnectGo happen?
1. Our first step is to gather input from people like you and to link conversations with stakeholders across the region about what equitable, accessible, and modern transportation means to their communities.
2. We expect the first draft of the transportation strategy to be finished in early 2020.
3. As the strategy is being finalized, we will begin identifying potential funding options.
SHARE YOUR INPUT
As our region's valued businesses and residents, we are looking for guidance from you on what issues are most critical to address as part of the strategy. Your input will help us prioritize the projects and policies that we will work to implement.
Take Our Survey
Keep up with ConnectGO.
We'll be sure to share what we're learning through local media, on social media and in our newsletter along the way.
Omaha, NE. August 15 – ConnectGO, a region-wide initiative to increase transportation access, will be soliciting community input at MAHA Discovery August 15, and MAHA Music Festival August 17. "Transportation needs don't stop at city/county/state boundaries, so...
read more
ConnectGo is all about asking the right questions:
I've been hearing a lot about transportation in the news lately. Why do we need another transportation plan if so many people are already working on it?
ConnectGO will explore how all current and future transportation initiatives can connect to create an equitable, accessible, and modern regional transportation system. We need to develop a coordinated strategy among existing transportation initiatives and plan future initiatives together to ensure we are addressing our larger community challenges.
Everyone should have access to safe, affordable, and efficient transportation. However, some people in our region and are not connected into our existing transportation system because of their income, ability, age, or location. This prevents them from getting to and from good-paying jobs, school, recreation, and even healthy food sources. It prevents them from reaching their full potential and contributing to our communities.
It's time for the Greater Omaha region to come together to provide transportation for everyone and make our communities stronger and more connected.
What do you mean by "bold"?
We believe this transportation strategy must be transformative in order to be effective. If we don't act now – and act boldly – our current transportation challenges are only going to get worse. We also won't be able to quickly and easily adopt new transportation options including many that rely on technology.
What cities and/or counties will be included in the ConnectGO strategy?
A lot! ConnectGO includes these communities in Nebraska: Omaha, Council Bluffs, Papillion, LaVista, Bellevue, and more. It includes these communities in Iowa: Council Bluffs, Glenwood, and more.
I don't think ConnectGO is going to impact my area much, so why should I care?
ConnectGO will set shared goals for our transportation system based on input from people in the urban, suburban, and rural communities that make up the Greater Omaha region – people like you.
ConnectGo encompasses all forms of transportation, including how we maintain and preserve our streets.We believe everyone should have access to safe, affordable, and efficient transportation no matter who they are or where they live. Transportation can make a meaningful difference in people's lives and help them reach their potential.While you may or may not see a significant change in your own transportation experience, your community will become stronger and more connected as a result of ConnectGO.
I will always need to drive a car to get around. How will better regional transportation affect me?
Of course cars will remain a key mode of transportation. But having fewer of them on the roads — because we have more choices — means shorter, safer commutes for those who drive and, with less wear and tear on our roads, can help us better manage the costs of road repairs in the future.

ConnectGO is a bold transportation strategy uniting the people and businesses of Greater Omaha around shared goals for our region. Focusing on equitable, accessible, and modern transportation to improve our quality of life and bolster our economic strength, ConnectGO will connect people, opportunities, and communities with an actionable transportation strategy. ConnectGO is an initiative of the Greater Omaha Chamber, Smart Cities, and Metro Area Planning Agency (MAPA)