Throughout 2020, Chamber members and volunteers have pivoted and pitched in to help keep our community moving forward. That's why we're celebrating their positive impact at the 2021 Annual Meeting in January.
At this virtual event, we'll honor three standout volunteers making a big impact in Omaha. Plus, we'll unveil our annual report and chart a course for the year ahead.
As in year's past, we'll be presenting three distinguished awards:
Chairman's Award of Excellence
Celebrates an individual who has produced exceptional Chamber membership sales and retention results during 2020.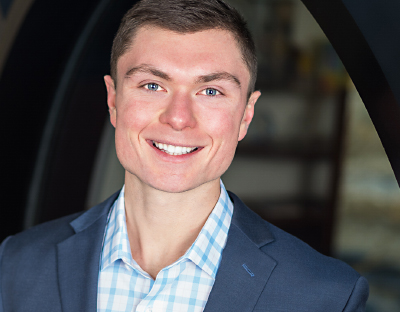 Nick Leinen
Silverstone Group LLC, a HUB International company
As a senior benefit analyst at SilverStone Group, Nick Leinen assists in the management and retention of clients. This is a skill he sharpens through his involvement with the Chamber's President's Club. This elite group of volunteers helps to attract and retain members.
Since joining the President's Club in 2018, Nick has signed 44 new Chamber members. Known for his positivity and solid results, Nick is also being recognized for his leadership. For instance, he chaired the President's Club in 2020 and has been a team leader several times.
In addition to the President's Club, Nick is a member of Leadership Omaha Class 43 and is active in several of SilverStone Group's cultural groups. For example, he is co-chair of its Young Professionals Group and is a member of the Wellness Activities Group (WAG) Committee.
Volunteer of the Year
Recognizes an individual who goes above and beyond, offering so much of their time and effort to the Chamber and the business community.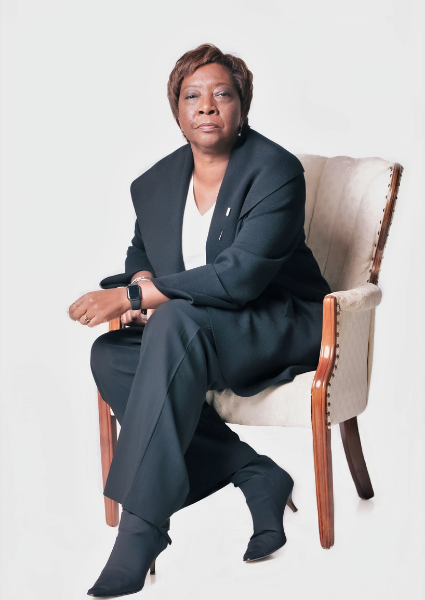 Carmen Tapio
North End Teleservices
Servant-leader Carmen Tapio has a passion for business and community. The company she founded and leads, North End Teleservices, LLC, is creating jobs and changing lives in northeast Omaha. But, her work to elevate others extends well beyond the office. 
Carmen believes in the Chamber's ability to foster a more diverse and inclusive community. So, she's helping lead the way. Most importantly, she has led our D&I efforts as the council chair and active participant in CODE (Commitment to Opportunity, Diversity and Equity). In 2020, her thoughtful and strategic leadership was crucial. For example, she helped the Chamber and the entire region positively navigate social justice conversations and action. And, she played a pivotal role in crafting the CEOs for CODE statement. 
That's only a few of the ways Carmen has invested her time and expertise into the Chamber over the past few years. Further, she is an engaged member of the executive committee and board. Moreover, she has made significant contributions to our membership and economic development efforts.
In 2020, North End Teleservices was ranked #677 on the Inc. 5000's list of fastest-growing, privately-owned companies. Currently, it is the largest African American woman-owned business in Nebraska.
Headliner of the Year
Given to an organization that has positively impacted Omaha and Nebraska's image.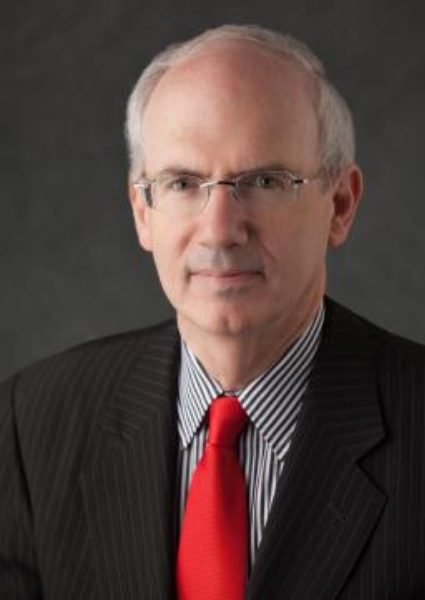 Chancellor Jeffrey P. Gold, M.D.
Accepting on behalf of
The Global Center for Health Security at the University of Nebraska Medical Center
The Global Center for Health Security (GCHS) at the University of Nebraska Medical Center (UNMC) has been on the front lines throughout the COVID-19 pandemic. Its vision drives the organization "To Lead the world in health system preparedness for novel, emerging diseases/other catastrophic public health emergencies."
The GCHS is an umbrella organization. It encompasses broad biopreparedness, high-consequence infectious disease research, education and clinical care. In addition, it is home to the national Training, Simulation and Quarantine Center. This center features the nation's only federal quarantine unit and simulated biocontainment units for advanced experiential training.
During the Ebola crisis of 2014-15, GCHS set the global standard for safely treating special pathogens. Subsequently, the GCHS has built robust collaborations with the HHS, the CDC, Department of Defense, Department of State and other federal agencies.
Through these partnerships and support from local and state leadership, the GCHS developed its response to COVID-19. As a result, the center's activities have further elevated Omaha's status as a global healthcare leader.
Annual Meeting
Each year, members gather to hear a recap of the prior year's accomplishments, see the annual report and meet the newly installed chair, who presents the Chamber's priorities and direction for the upcoming year.