Prosper Omaha 2.0
Building on Progress. Accelerating Toward Prosperity.
It's time to transform what could be into what will be. That means amplifying the economic success of the past with a robust, future-based strategy that targets high-quality, innovative and more diverse opportunities.
To accomplish this bold plan, we have implemented a Prosper Omaha 2.0 fundraising effort aimed at raising $32 million over five years:
$16M allocated for Business Growth initiatives
$7.6M allocated for People initiatives
$8.4M allocated for Place initiatives
The Power of Your Investment:
New jobs, payroll, investment and tech startups.
The nation's top talent living, working and thriving right here.
A stronger urban core, modern transit, increased community marketing – and an elevated global standing.
Investment Levels:
Leadership ($100,000 – $500,000 annually)
Platinum ($50,000 – $99,000 annually)
Gold ($20,000 – $49,000 annually)
Silver ($10,000 – $19,000 annually)
Bronze ($5,000 – $9,000 annually)
Copper ($1,000 – $4,000 annually)
Investor Benefits Include:
Involvement in special economic development committees and advisory groups
Receipt of special updates, quarterly reports and on-going communications
Recognition on the Greater Omaha Chamber website and at select Chamber events
Become an Investor
Please complete the brief form so we may further discuss your interest.
INVEST IN PROSPER OMAHA 2.0
Let's get to work.
Introducing Prosper Omaha 2.0, the Chamber's next, transformative 5-year economic development campaign. Designed to build on progress and accelerate toward prosperity for all residents, Prosper Omaha 2.0 frames a series of priorities and strategies, key performance indicators, five-year outcomes and macromeasures with a focus on business growth, people and place.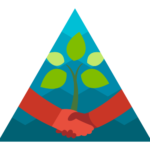 Welcome to a new trajectory of growth based on building the capacity, innovation and competitiveness of our core industries, attracting and building new knowledgebased businesses, and nurturing a dynamic ecosystem of innovation and startups.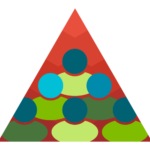 Greater Omaha is changing. We are aging and our next-generation is more diverse and more educated. Our talent strategy focuses on embracing our diverse population as a community treasure, showcasing premier inclusive-hiring and promotion practices, and bolstering our efforts to develop, retain and attract the nation's top talent – ensuring that every resident has the opportunity for prosperity.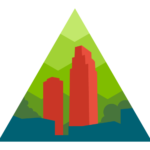 Great cities have a vibe that says, "there is something going on here." That's why Greater Omaha is fast becoming one of the most inspirational places in the world – a place where your senses (what you see, hear, taste and touch) confirm this region's high energy, no-holds-barred flavor.
An ambitious and prosperous future is within our reach, but success is going to require "all-in" engagement – everyone doing their part to help achieve our greatest potential as a region.
The Vision Behind Prosper Omaha 2.0
David G. Brown, President & CEO of the Greater Omaha Chamber
Dana Bradford, 2018 Chairman, Greater Omaha Chamber Board of Directors
Tim Burke, Chairman, Prosper Omaha 2.0 Campaign
THE POWER OF WE
Together, we will accomplish more.
We Don't Coast was unveiled in 2014 – after months of brainstorming and collaborating, creating and refining. We sat down with some of the creatives who were part of that process. They shared how involvement impacted them – and how a strong brand will continue to elevate our region.
To bring home the "reality" of what we accomplished together – the impact of programs emerging from Prosper Omaha – hear from two companies: Futures Construction and Retail Aware.
We're also proud of the impact our Educator Internship program is having. These internships are an opportunity for area teachers, counselors and administrators to experience a modern workplace and bring those experiences back to the classroom. OPPD's Joyce Cooper took some time to share her perspective.
GREATER OMAHA 2040
Launched by the Greater Omaha Chamber, United Way of the Midlands and Urban League of Nebraska – hundreds of people across the region worked to identify the area's most critical trends and plausible futures. People, Place, Prosperity became our theme. It's based on what's coming, who's coming and how we can establish ourselves as a world-class region. The Prosper Omaha 2.0 plan was developed to help reach the Greater Omaha 2040 vision.
Learn More
ACCOMPLISHING MORE. TOGETHER.
Prosper Omaha 2.0 Investors
Leadership Investors ($100,000 and above annually)
Blue Cross and Blue Shield of Nebraska
CHI Health
City of Omaha
Conagra Brands
First National Bank
Iowa West Foundation
Kiewit Corporation
Lozier Corporation
Metropolitan Community College
Metropolitan Utilities District
Mutual of Omaha
Omaha Public Power District
Peter Kiewit Foundation
Union Pacific
Valmont
Platinum Investors ($50,000 - $99,000 annually)
Ayars & Ayars, Inc.
Cox
First Data
Gallup
HDR, Inc.
Husch Blackwell LLP
Murphy Family Foundation
Omaha Area Board of Realtors
Omaha World-Herald  
TD Ameritrade Holdings Corp.
WoodmenLife
Gold Investors ($20,000 - $49,000 annually)
Affiliated Companies
Baxter Auto Group
Claas North America Holding, Inc.
Emspace + Lovgren
Fraser Stryker PC LLO
Hawkins Construction
Lamar Outdoor Advertising of Omaha
Lincoln Financial Foundation
Lindsay Corporation
McGrath North
Methodist Health System
Noddle Companies
Tenaska, Inc.
University of Nebraska Medical Center
Silver Investors ($10,000 - $19,000 annually)
Baird Holm LLP
Baker's Supermarkets
C & A Industries
Children's Hospital & Medical Center
Cobalt Credit Union
CQuence Health Group
Creighton University Athletics
Farm Credit Services of America
Gavilon, LLC
Great Western Bank
Interpublic Group of Companies, Inc.
Lamp, Rynearson & Associates
McCarthy Capital
MECA
NP Dodge
PayPal
Physicians Mutual
RSM
Security National Bank
Seline Family Foundation (Walnut Private Equity Partners)
Travel and Transport
Waitt Brands
Wells Fargo
Werner Enterprises Inc.
Bronze Investors ($5,000 - $9,000 annually)
ACCESSbank
American National Bank
Bank of Bennington
Beardmore Chevrolet
Bellevue University
Borsheims Fine Jewelry & Gifts
Council Bluffs Area Chamber of Commerce
Creighton University Athletics
Deloitte
DLR Group
DMSi
E & A Consulting Group, Inc.
Embassy Suites Omaha – Downtown/Old Market
Embassy Suites Omaha – La Vista
ICAN
Investors Realty, Inc.
First Westroads Bank
Koley Jessen PC. LLO.
KPMG
Lyman Richey Corp.
Metropolitan Omaha Medical Society
Midwest Maintenance Co., Inc.
Millard Lumber Inc.
N.E.C.A. / I.B.E.W. #22
Nebraska Furniture Mart
Northern Natural Gas
Paul G. Smith Associates
Pinnacle Bank
Proxibid, Inc.
R & R Realty Group
Sheppard's Business Interiors
SilverStone Group
Union Bank & Trust Company
United Way of the Midlands
Waitt Company
Weitz Investment Management
Copper Investors ($1,000 - $4,000 annually)
AAA Nebraska
Alley Poyner Macchietto Architecture, Inc.
AOI Corporation
Aon
Arbor Bank
BCDM, Inc.
Behlen Technology & Manufacturing LLC.
Bishop Business
Bizco Technologies
Black Dirt Land & Sales Management LLC.
Builders Supply Co., Inc.
Burlington Capital
BVH Architects
Cella Quinn Investment Services
Centris Federal Credit Union
Christensen Lumber, Inc.
College World Series of Omaha, Inc.
Cresa
CRi
D.A. Davidson & Co.
DataShield Corporation
Ear Specialists of Omaha
Ervin & Smith
Farris Engineering
Firstar Recycling
Foundation One Bank
Frankel Zacharia, LLC.
Frontier Bank
Habitat for Humanity
HGM Associates, Inc.
Hot Shops Art Center
KETV
Latino Center of the Midlands
Lockwood Development
Lutz Company
Max I. Walker
McFarlin & Brokke, PC.
Nebraska Wesleyan University
North End Teleservices
OBI Creative
Olsson
Omaha Economic Development Corp
Omaha Storm Chasers
Pella Windows and Doors
Robert Hancock Co.
Scottish Rite Masonic Center 
Seim Johnson, LLP.
Seventy-Five North
Shamrock Development
The Capital Cigar Lounge
The Lerner Company
The Lund Company
Thiele Geotech Inc.
U.S. Bank Foundation
UMB Bank
United Republic Bank
Urban League of Nebraska
Watkins Concrete Block Company
Zaiss & Company
Partner Investors ($999 and less annually)
Bank of the West
DataShield Corporation
Farmers National Company
Haney Shoe Store
Millard Public Schools
Miller Electric Company
Nebraska Humanities
Opera Omaha
Surreal Media Lab
Tulipana, Pete
PROSPER OMAHA (2014–2018)
Since 2014, our Prosper Omaha strategy, fueled by $25.9M of support from 300 investors, has produced almost 300 landed projects totaling $4.2B in capital investment and more than 13,000 jobs for Greater Omaha.
Prosper Omaha Investors
We wish to extend our sincere gratitude to the organizations and individuals whose generous financial commitments support Prosper Omaha.
Prosper Omaha 2.0 is the latest funding program for the Greater Omaha Chamber Economic Development Partnership. The program has a tradition of focused, economic development activity that companies, foundations and individuals have been investing in for over 20 years.
Greater Omaha Chamber Economic Development Partnership represents a seven-county area that includes the Greater Omaha Chamber (Douglas County), Cass County Nebraska Economic Development Council, Gateway Development Corporation (Washington County), Sarpy County Economic Development Corporation, Greater Fremont Development Council (Dodge County), Nebraska City Area Economic Development Corporation (Otoe County) and Advance Southwest Iowa Corporation (Pottawattamie County). This seamless regionalized partnership operates as a one-stop shop, driving growth and championing collaboration.