​Walk outside and that feeling hits you square in the face. It's the pleasant recognition that those frigid Nebraska temps and freak snowstorms are finally behind us.
Yes, friends, summer is officially rolling in.
Long days, green lawns, farmer's markets and catching rays (and possibly a foul ball) in the TD Ameritrade bleachers.
It also means sneaking away from the office a little bit early on a Friday afternoon to enjoy a craft beer, some share-worthy apps and great conversation with friends at your favorite local haunt.
Patio season is here! To celebrate, we're featuring four Greater Omaha Chamber members in the restaurant and bar industry who know a thing or two about ginning up good times.
Meet Tami Bader with the Dam Grill & Bar, Joel Lavelle from Proof Whiskey Bar & Craft Cocktails, John Sievers with Green Beans Coffee Omaha, and Dallas Archer, head brewer at Upstream Brewing Company.
What makes your place, "the place" to go in Omaha?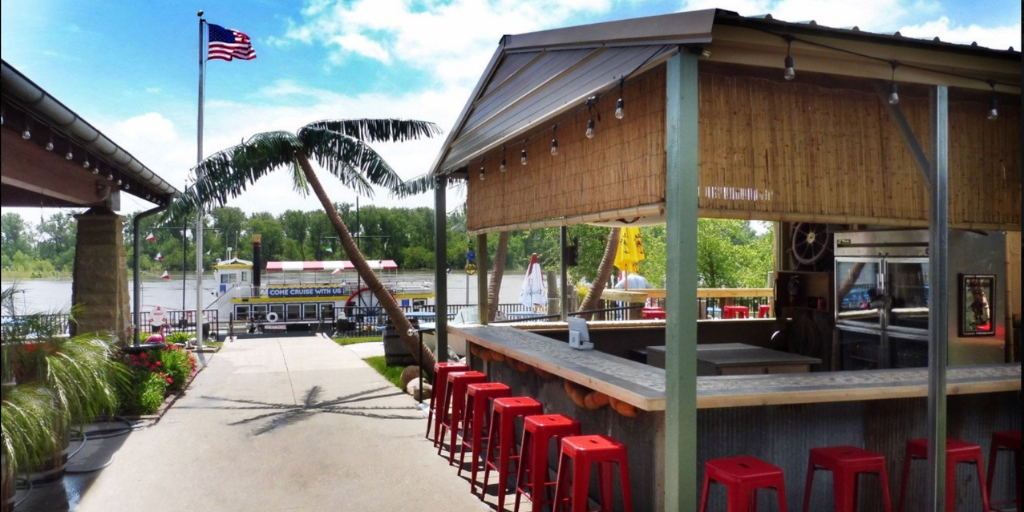 "The River City Star and The Dam Bar are the only places along the riverfront where you can take a riverboat cruise, sit outside on our beautiful tropical style landing, grab a bite to eat, try one of our tropical specialty drinks, and enjoy some live entertainment on our riverside stage," said Bader. "Or you can just soak in the sun and enjoy the beautiful views!"
"At Proof, we offer something for everyone," Lavelle said. "We have over 500 whiskies, a large selection of spirits, craft cocktails, beer, and wine. We're also happy to make a custom cocktail based on your pallet. Plus, the atmosphere allows our guests to enjoy a relaxing evening with great conversations."
"Everything on the Green Beans menu (breakfast/lunch) is made fresh to order and baked fresh daily," Sievers said. "And, of course, our Mission: Honor First, Coffee Second!"
"Quality is our number one priority but we are versatile too. We really do have something for everyone but we don't sacrifice quality. We pride ourselves on having the experience and expertise to execute everything we do well, even when it's something new. And, we're able to cultivate a variety of atmospheres in our different spaces throughout the pub that can accommodate any guest or group," Archer said of Upstream Brewing Company in the Old Market.
"It's tough to beat the wonderful atmosphere of the historic Old Market," Archer said. "We are proud of our house-brewed beers, of course, but we also have great cocktails and wine, and a diverse food menu."
What makes your customers want to come back?
Lavelle: "I push the narrative of having guests rather than customers. We see people as our friends and community members, so we do our best to treat them as such. The relationships we've been able to build with a lot of different guests are really special, and we truly enjoy seeing them on a consistent basis. That allows us to stay up-to-date with their lives."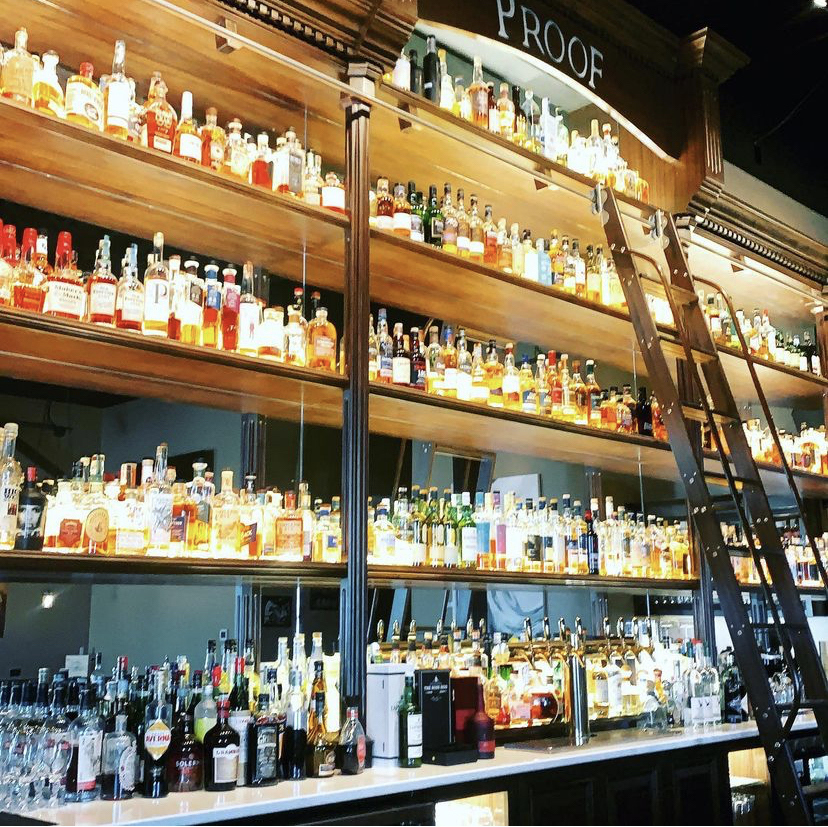 Archer: "We like to have fun! We've evolved over the last 25 years, but we've also earned Omaha's trust. Customers love our classic staples and the fact that we tap new brews almost weekly."
Said Sievers: "Three things: customer service, fresh food and our mission of supporting veterans and the families of fallen soldiers."
"Location, Location, Location!" Bader said. "Just between Downtown Omaha and Eppley Airport, is a tropical paradise right on Omaha's riverfront! We also have some "Dam" good eats and drinks at the Dam Bar, along with some great local bands!"
We gotta ask: Any secret off-menu drinks or food you're willing to reveal?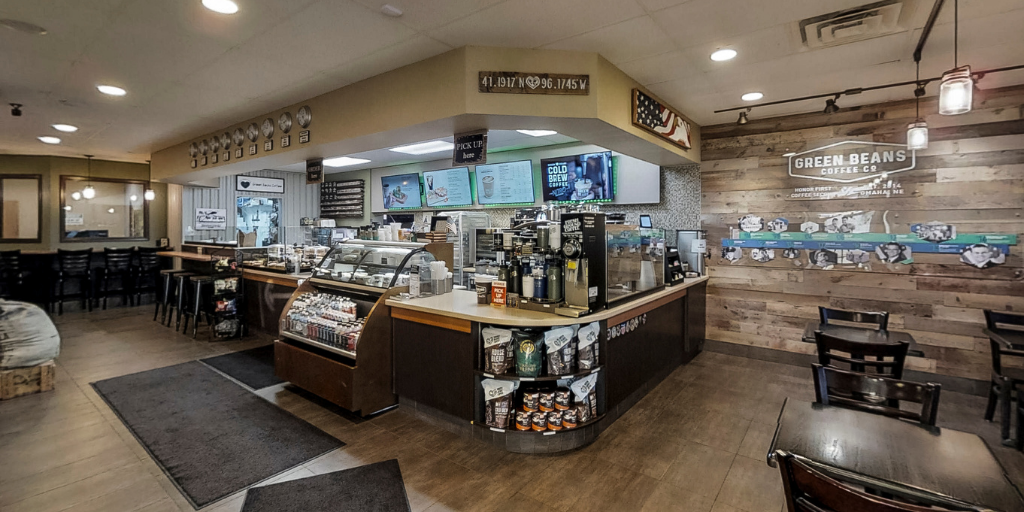 Sievers: "Frozen Spiced Cider and the Big Breakfast Burrito with sausage, bacon, and…CRANBERRIES!"
"Cedar smoked old-fashioned with black walnut bitters," Lavelle confided. "It's almost too easy to drink. But guests are always more than welcome to have us create a drink specific to them and what flavors they enjoy the most."
"The Dam Big Burger," Bader said. "It's a cheeseburger with pulled pork and Oklahoma Joe's BBQ Sauce. Or, for something really fun, try the cheeseburger with bacon, egg and peanut butter. Sounds crazy, but it's wonderful!"
Archer: "Well, we actually have what we call The Secret Tap. Our brewers occasionally pull something special out of the cellar or tap a pilot batch that isn't listed on the menu, so you have to ask!"
Finish this sentence: When you come to our place you have to order the ______!
Archer: "A beer of course! We don't play favorites but our brewers tap over 40 unique seasonal brews annually so there's typically something for everyone."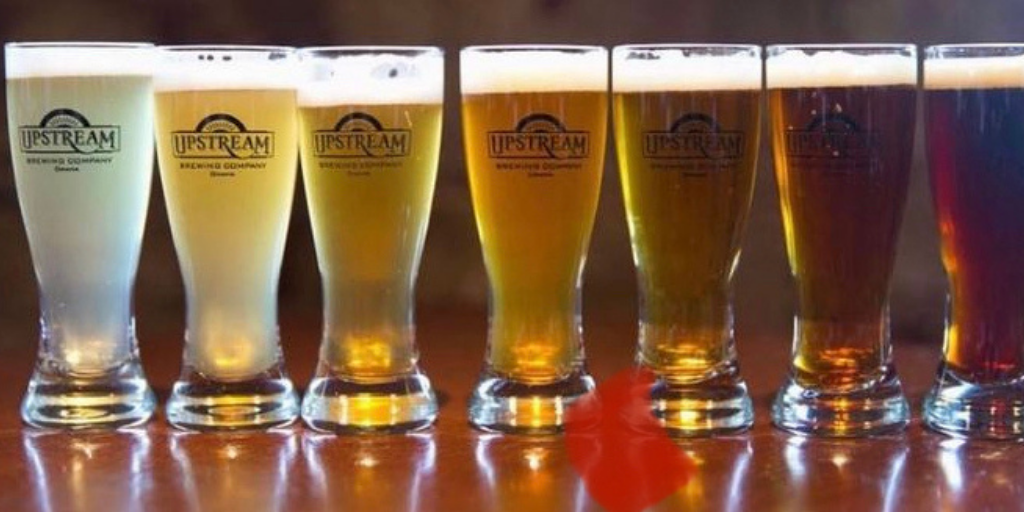 Bader: "The Watermelon or the Blitzed Beaver!"
Lavelle: "The Applewood or Cherrywood. The Applewood is made with a cedar smoked glass, bourbon, fresh lemon and apple, house cinnamon bitters, Demerara & freshly grated nutmeg. The Cherrywood is made with a cedar smoked glass, bourbon, Luxardo cherries, fresh lime, and chocolate bitters."
Sievers: "TARTINE. It's an open-faced hot sandwich on sourdough and covered in a Mozzarella Gruyere cheese mix."
What value does membership in the Chamber bring to your business?
"The Omaha Chamber is really big," Sievers said. "If you have a service that other business members could use or establish a connection with, it's worth its weight in gold. There are numerous avenues to make valuable connections and get your company out there."
Said Lavelle: "I love the connections and relationships it has helped us build with other businesses. We all offer each other a great support system."
Bader: "The Chamber brings awareness to the residents of Omaha that doing business locally makes our city a great place to live and work."
Said Archer: "It brings us into a community of other business owners and operators to share ideas, contacts, issues and strategies. Many times an issue isn't just faced by one industry, but Omaha as a whole. It's a great resource that allows us all to collectively move Omaha forward."
Join our Community of 3,000+ Businesses
Together, we accomplish more than any one person or business can accomplish alone.