They don't wear capes or utility belts, nor do they wield impenetrable shields or swing supernatural hammers, but that doesn't deter Todd Daganaar from referring to his team members at Nebraska Home Appliance as "heroes."
Hometown Heroes to be exact.
"While many see it as just a tagline, we live, breathe, and operate through those words," said Daganaar. "Operating a service-based business over the last two years of the pandemic has been essential to our customers and we believe that we really can call ourselves heroes."
Nebraska Home Appliance (NHA) is a family-owned and -operated business that was founded in 1988 by Doug and Anne Carlson. In January 2011, the business was acquired by Doug Carlson's grandson, Todd Daganaar, the current president. Under Daganaar's leadership, the business has grown an even stronger reputation for excellence with its customers and is proud to have expanded its outstanding service to the Lincoln and Des Moines communities.
"In our industry, customer service and expertise are everything," said Daganaar. "We strive to provide our customers with an exceptional experience based on our core values: Trusted, Helpful, Efficient, Reliable, and Knowledgeable."
Every customer touch point is given deep consideration and examined for ways to improve. "From the customer's experience on our website, to the first phone call, to the completed service appointment, we are constantly putting ourselves in their shoes and going the extra mile to serve their needs."
While this customer-first mindset has always been front-and-center at NHA, it has certainly been refined in recent years thanks to the fact that Daganaar himself has worked just about every job at NHA.
 "When you truly understand the frustrations and passions of your employees and customers at every level, you can make something truly memorable, as reflected by our awards and 4.9-star average customer ratings."
But Dagganaar also believes that his first customers are his employees. He's worked hard over the years to build a culture that emphasizes teamwork, and strives to make NHA a place where employees feel valued – not just for what they do with their hands, but also for what they do with their minds.
"NHA invests in industry-leading professional development and training opportunities for our staff," said Daganaar. "We also go far above what is typical in our industry by ensuring generous compensation for employees while they are training." 
Through this level of professional development, NHA has empowered their employees to succeed so they can continue to provide the kind of service that's worthy of the title, "Hometown Hero."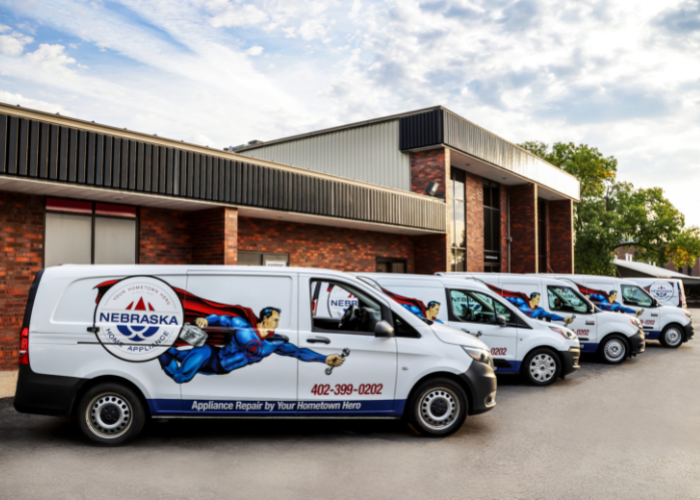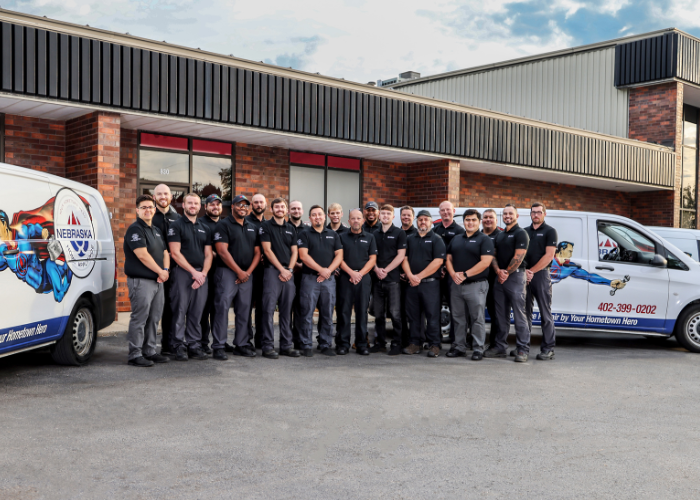 Winning Insights from Our Winner:
Best Practice Tip for Small Business Owners
"Referrals and recommendations are the life blood of a business both in terms of recruiting and getting the word out about your services. Our referred job applicants are some of our most successful, and our customers that were referred to us by other satisfied customers are some of our best."
The Value of Chamber Involvement
"Relationships are the best part of the Chamber's offerings," said Daganaar. "The networking events are fantastic because they allow us to meet new people in the Omaha business community and connect us with those we already work with but wouldn't otherwise meet in person."
Giving Back to the Community
When Daganaar refers to his team as Hometown Heroes, he means it. That's why he's so committed to supporting the Omaha community by taking every chance possible to help the less fortunate.
"For the last several years we've organized a food drive to benefit Food Bank for the Heartland and in November, we offer a ten-percent discount to customers who donate two or more cans of food," said Daganaar. "We are proud to say we have collected thousands of pounds of food over the years for this important organization."
Daganaar has also volunteered to teach an Appliance Repair Course at Metro Community College to help prepare future professionals for a career in the skilled trades. Lastly, NHA is a sponsor of the annual Ice Cream Cruise – the largest car show in Nebraska. In 2021, proceeds from the event were given to the Nebraska and Iowa chapters of American Foundation for Suicide Prevention.
Overall Operating Philosophy
For NHA, "Hometown Hero" is so much more than just a tagline – it's their guiding light. Operating an essential, service-based business over the last two years of the pandemic has been challenging, but highly rewarding.
"Our business has been essential to our customers and we believe that we really can call ourselves heroes," said Daganaar. "By allowing us into their homes to operate on their appliances we understand that our customers are awarding us an extreme level of trust, and we never take advantage of it."

Want to see your business featured here?
Eligibility for Small Business of the Month is just one benefit of being a Chamber member.