In military tradition, it's called a "Hail and Farewell," a celebration of those who are joining and those who are moving on from an organization. The Chamber's REACH Beyond mentoring program is in the midst of a "Hail and Farewell" of its own.
Hail: REACH Beyond is welcoming its second class of protégés, eight small and emerging construction contractors who are dedicated to achieving higher levels of success. They'll spend the next 12 months working with mentors from general contracting firms to strengthen key components of the protégés' businesses.
2018 – 2019 REACH Beyond Mentoring Program Cohort:
James Friedrichsen, Big Red Renovators
Brent Fox, Fox Flooring
Sammy Puentes, JBP Construction & Concrete
Mark Santo, Mark VII Enterprises
Darrell Coleman, Mustang Electric
Morgan Sykes, Sierex Design & Construction
Justin Wayne, Trailblazers Constructors
Latoya Thomas, World Class Cleaners
2018 – 2019 REACH Beyond Mentors:
Bob Carlisle, MCL Construction
David Cavlovic, Sampson Construction
Brad von Gillern, Lueder Construction
Steve Gustwiller, Kiewit Building Group
Monty Habrock, Roloff Construction
Tim Meyer, Boyd Jones
Kris Montgomery, McCarthy Building Companies
Regan Zeller, Dicon Corporation
REACH Beyond grew from the Chamber's REACH initiative, a three-year-old program designed to help small and emerging businesses land new projects and reach strategic goals. All mentee businesses start REACH Beyond by taking the Gallup Clifton StrengthsFinder, the Gallup BP10 and the Bellewether FLITER assessments. Bellewether created a guide for each mentor/mentee pair to help facilitate their time together, encourage successful outcomes and create mutually-beneficial, long-term partnerships between businesses.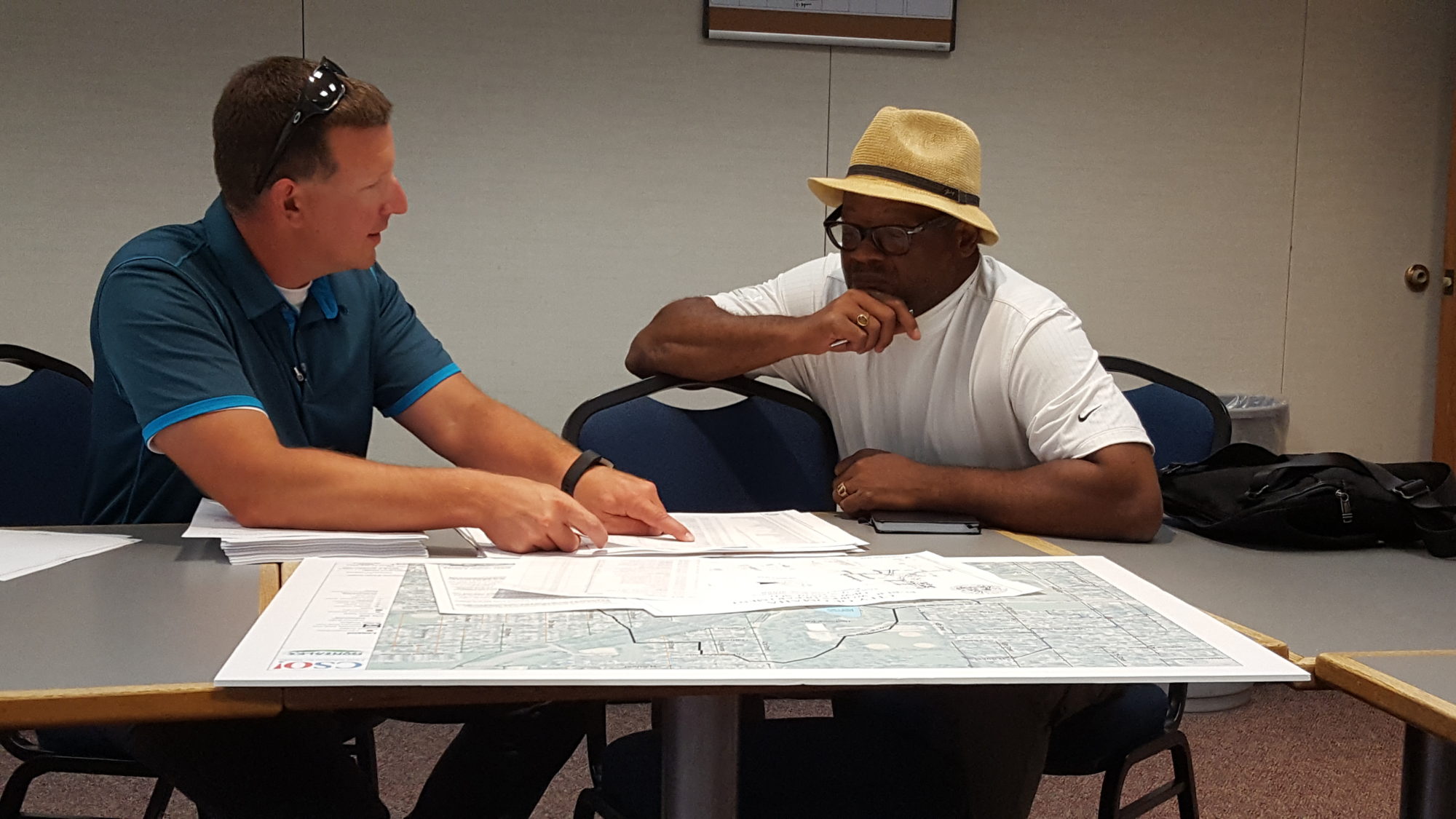 James Friedrichsen of Big Red Renovators hooked in with REACH last year and participated in the REACH Construction Industry Certificate Course. He's ready to increase his involvement as a member of REACH Beyond's second mentoring class.
"I decided to join the REACH program for several different reasons. The main reason was just the opportunity to grow as an individual and as a business as well," he says. "I believe the potential growth that we can eventually get through mentorship will have very positive effects not only to my business but to the community in which we serve."
Farewell: As REACH Beyond welcomes its second class of protégés, it also celebrates the graduation of its inaugural group of six mentees. They started their REACH Beyond experience in June of 2017 and spent the last year identifying needs, setting goals and creating action plans with their mentors.
2017 – 2018 REACH Beyond Mentoring Program Graduates:
Tina Ciechomski, Future Construction
Mike Corrado, Corrado Construction
Cameron Gales, Gala Painting
Lynell and Jennifer Greene, Superior Heating & Cooling
Kenny Ingram, Ken & Associates
Mike Perkins, Perkins & Perkins
2017 – 2018 REACH Beyond Mentors
Bob Carlisle – MCL Construction
Ryan Sawall – McCarthy Building Companies
Monty Habrock – Roloff Construction
Robb Steffes – Kiewit Building Group
Ryan Watzke – JE Dunn Construction
Regan Zeller – Dicon Corporation
REACH Beyond graduate Cameron Gales, managing owner of Gala Painting, describes the experience as very intense: "You had to be very transparent, and you have to hang your ego at the door when you come in."
Cameron was paired with Bob Carlisle, founder and president of MCL Construction.
"Bob genuinely wanted to see my business be successful and provide me with any tool," Cameron says. "He reminded me that, at one point, he was just like me. It's awesome for someone to say, 'I was where you are, but look at where we are now.' That's great mentorship."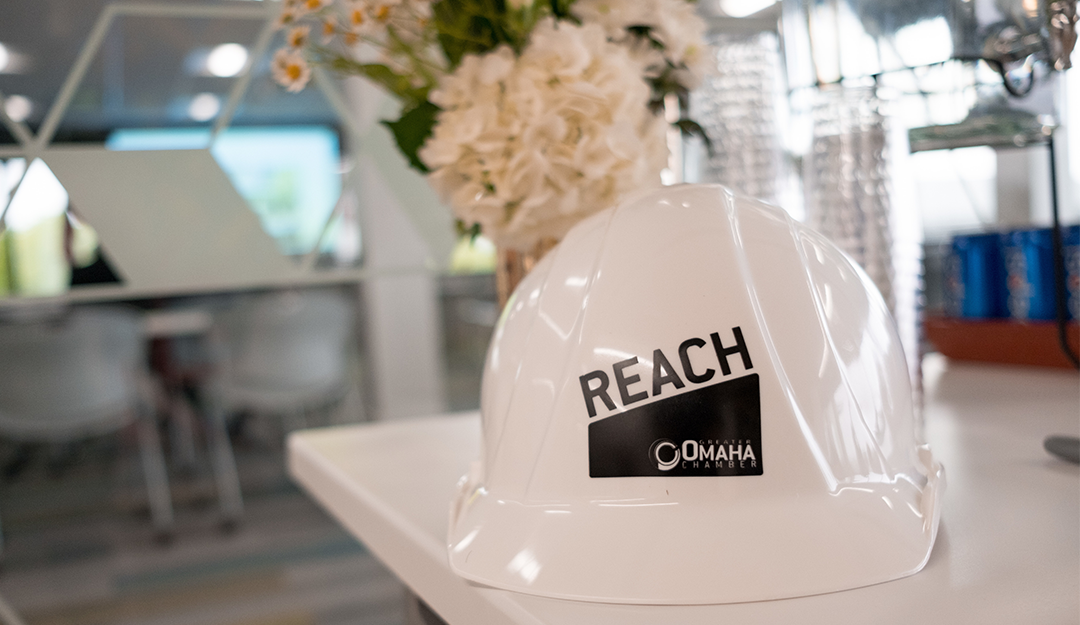 The REACH Beyond Mentoring Program would not be possible without the willingness of the mentors to invest their time, energy and expertise into top-performing small and emerging construction firms.
"We want to thank the mentors who gave their time in the pilot year of this program. These mentors are leaders in the construction industry here in Omaha.  They have said yes to the call of developing the right talent among the smaller businesses in the industry in order to assist in building the capacity of contractors in the Greater Omaha market," says Winsley Durand, REACH executive director.
In addition to working with their mentors, REACH Beyond protégés are connected with a team of expert volunteers who can provide additional assistance in areas, including accounting and financing, operations, strategy, human resources, and legal issues.
"If you are serious about learning, about making an investment in the future success of your business and putting in the necessary leg work to move your business to the next level, the REACH Beyond Mentoring Program is an incredible opportunity for you to be mentored by an industry leader and become a stronger construction firm," Durand says.
REACH Program
For more information about REACH or REACH Beyond, please contact Savannah Cuevas, Project Manager – REACH, at scuevas@selectgreateromaha.com or 402-978-7929.