Leadership Omaha is one of the longest running professional development programs at the Greater Omaha Chamber. Since 1978, participants have immersed themselves in a 10-month learning experience focused on molding them into more effective community leaders.
This year, we're getting a look inside. We'll follow Erin Van Zee, Communications Director at RDG Planning & Design, as she takes this 10-month journey.
September
Can everyone hear me?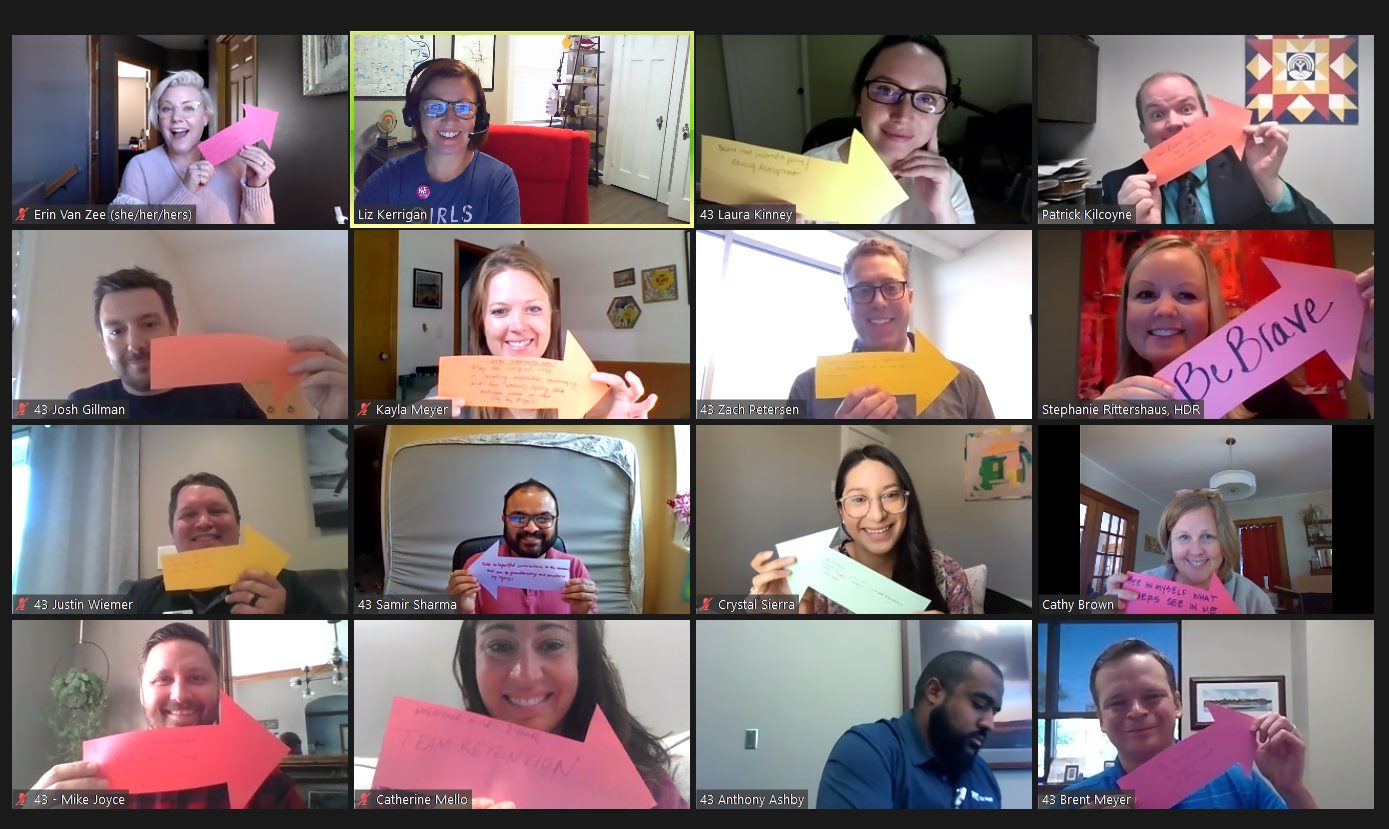 I'm told the Leadership Omaha retreat experience is usually where strong bonds are forged, as adults gather in a camp-like setting getting very kumbaya. And while you might think the same can't surely be true for a group of nearly 50 people gathered over Zoom, I think LO Class 43 might beg to differ.
Though our retreat was entirely virtual, we still danced, we still laughed.
We had deep and difficult conversations.
We shared our hope for Omaha's future.
For LO Class 43, as with everyone living in 2020, the state of the world looms heavy and large. But coming out of this first retreat, one thing is abundantly clear to me: though we might not be together physically, this diverse group of creative and compassionate individuals are collectively poised to make a real difference in our community.
I can't wait to see where the year takes us. #VirtuallyTheBestClassEver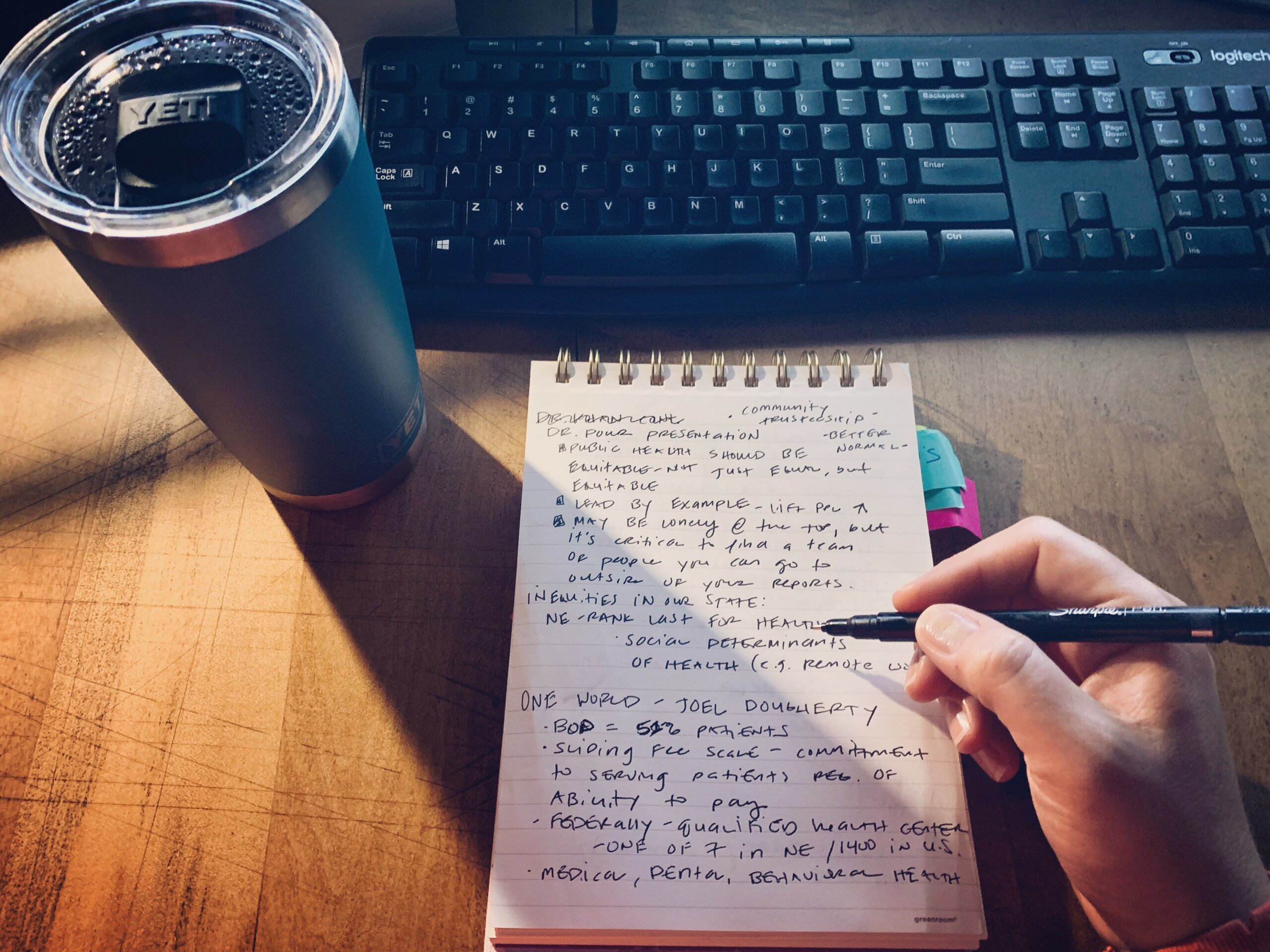 LO Class 43's latest session was FULL. Not full as in there were a lot of people – full as in we covered a lot of ground. Drs. Ali Khan and Adi Pour and Douglas County Election Commissioner Brian Kruse all took the time to speak with us, the significance of which is not lost me given where we are at this moment in time.
Our discussions recall the central ethos of Leadership Omaha: that this diverse group of people with different ideas, experiences and opinions, are coming together to create something that will ultimately make our city and ourselves better. A tall order, yes, but one I think LO Class 43 is more than capable of accomplishing.
Mindfulness guide Daniel Lawse used a mantra to close out our session, and I think it's well-suited for these turbulent often divisive times, so I'll leave you with it: may you be safe, may you be happy, may you be healthy, may you be at peace.
#VirtuallyTheBestClassEver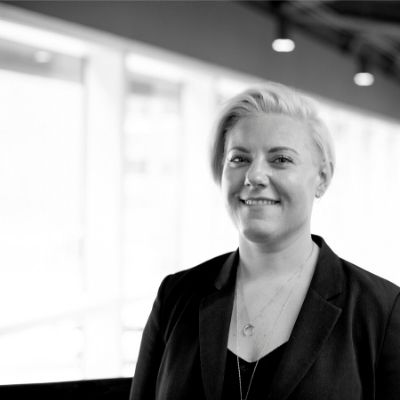 Erin Van Zee is the communications director for RDG Planning & Design, where she oversees the firm's global communications and PR strategies. An (almost) native of Nebraska, Erin has lived in Omaha for nearly 30 years. She earned her Bachelor of Arts in English and a Master of Arts in English with an Advanced Certificate in Technical Communication and Information Design from the University of Nebraska Omaha. A passionate believer in the power of community engagement and a strong advocate for diversity, equity and inclusion, she serves as vice president of the board of the Latino Center of the Midlands, as programming co-chair for the board of the Public Relations Society of America – Nebraska Chapter and is a regular reader for Radio Talking Book Network, an organization that provides human-voiced information to individuals who may be blind or visually impaired. If all she had was free time, she would spend all of it enjoying the outdoors with her husband Tyler and their two pups Ziggy and Zelda and fellowshipping with her immediate family here in Omaha.
Be the leader you know you can be.
Leadership Omaha gives community leaders a chance to shine. If you have a vision for the future of Greater Omaha, then this is the program for you.