Leadership Omaha is one of the longest running professional development programs at the Greater Omaha Chamber. Since 1978, participants have immersed themselves in a 10-month learning experience focused on molding them into more effective community leaders.
This year, we're getting a look inside. We'll follow Jara Sturdivant-Wilson, Global Corporate Communications Director, Associate Vice President at HDR, as she takes this 10-month journey.
September
Opening Retreat
Leadership Omaha is a boot camp intensive about all things Omaha–past, present and future. It's a group of strangers, acquaintances or those you know via six degrees of separation. At least, that's how I initially described it. But, after our first retreat, I know that Leadership Omaha, is much more than that.
I'm a member of LO Class 44, the first class back after virtual LO Class 43. The class is filled with people from around the Omaha area who, like me, are wrestling with what Omaha looks like or should look like following the impacts of 2020.
We entered our first retreat not sure what our class would look like, what we would solve or question, and we left with our small groups, laughter and resolve to bear witness to what we will experience next.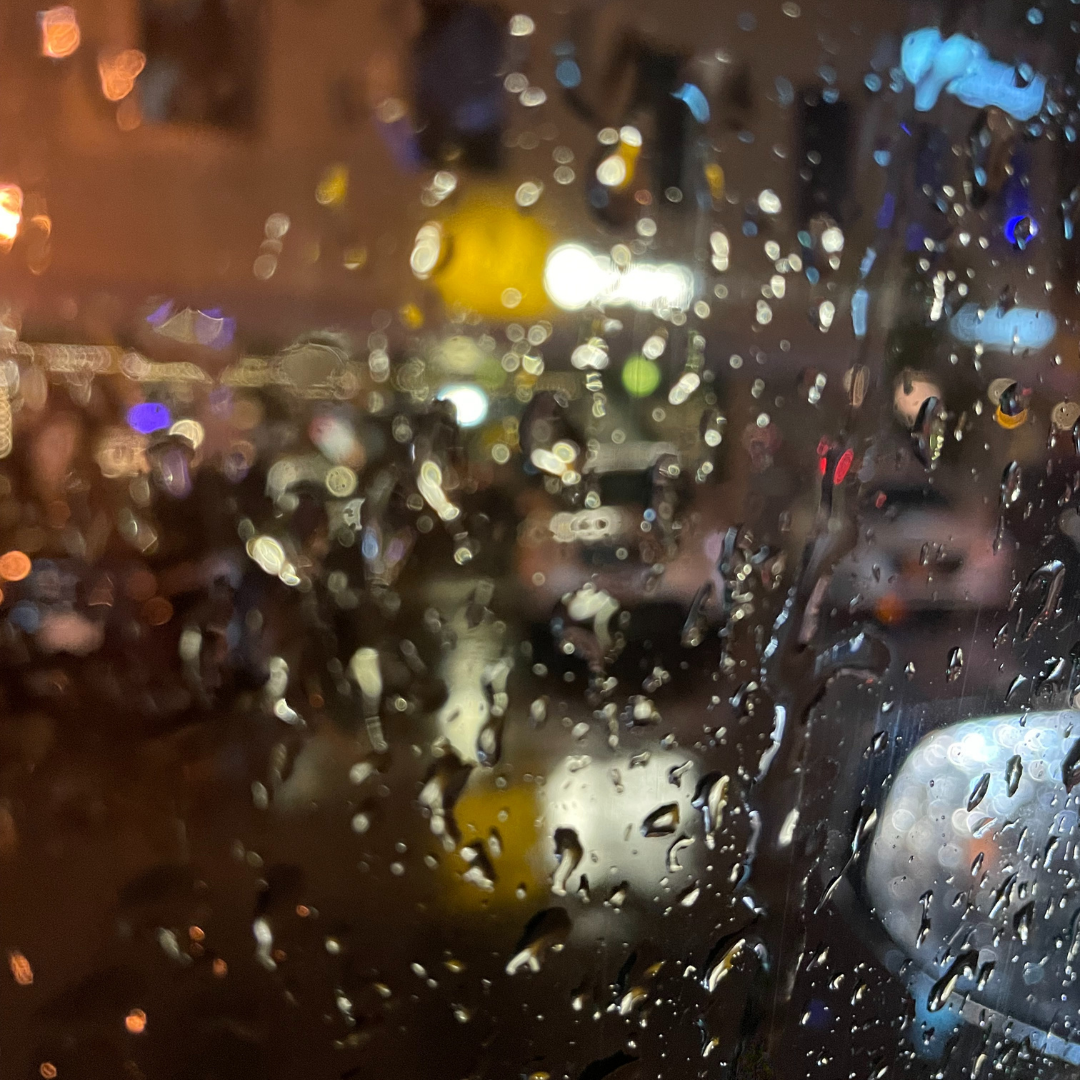 "Oh, this is what Leadership Omaha is about." That was my first thought during the beginning of October's Leadership Omaha seminar focused on the City Environment.
"I am exhausted." That's what I said nine hours later during the debriefing portion of the day.
One week later, when I was stuck in stand-still traffic on 16th Street on Wednesday, October 27—caught in a perfect storm of downtown construction, pouring rain and Hamilton at the Orpheum — I thought to myself, "Oh, this is what Leadership Omaha is all about." I was heading to my small group's meeting at Cumbia, and I was already late.
As I circled for 30 minutes, I remembered a week earlier at the Leadership Omaha seminar where we discussed Omaha's development and philanthropic history while at The Venue at the Highlander near Seventy Five North's campus. We discussed the abundance of parking in the downtown area and the new ORBT bus system. The parking commentary really stuck out to me at this point.
I thought to myself, "I need to ride the bus again." I also thought, "we really do have a lot of parking downtown." Then, also, "what can I do to support continued growth in the urban core."
I was then struck by the memory of how we ended our day at Do Space, discussing the other part of Omaha's history – redlining and the impacts to our community today. Although the topic and impacts of redlining are not new to me and my community, these topics were heavy and impacted my classmates in different ways. We left with different action items and I believe one common commitment – we know we must, and Omaha must, acknowledge we have significant work to do to undo some of the history we inherited and/or have had a part in perpetuating when it comes to community development and supporting our growth.
As I drove around downtown in the rain all of those memories from that first seminar came right back. I went into a dark parking garage, only to leave and circle some more while seeing buses drive by. Ultimately, ironically, I never did make it into Cumbia because of parking. I thought, "the lessons from that first seminar, those are what I need to ponder just a bit more."
I drove past my small group a few times, only to find myself wondering, "what can our small group and others do to continue developing this place we call home."
The ups and downs and ins and outs of the latest Leadership Omaha session took me on quite the emotional rollercoaster.
The session focused on inclusivity and began with Katherine MacHolmes with K+R Strategies and a deep dive into the importance of land acknowledgements, microaggressions and the Crown Act. Our class jumped into some difficult and engaging discussions. 
The first part of the seminar took place at QLI, a world-class rehabilitation center. I sat, uncomfortable, trying to reconcile discussions around microaggressions and inclusivity while also near this pocket of optimism at QLI. We heard from community members who shared their experiences at the center – a place that facilitates optimism in what could be devastating, life-altering situations. Here, people rebuild their lives after catastrophic injuries – strokes, chronic pain, loss of limbs. So many questions.
My head was still spinning during the second part of the day, where we learned about the refugee community at Tri Faith Initiative – and what we, as individuals and as a class, could do to support our nonprofits in this space. Tri Faith is one-of-a-kind, a single campus that is home to a synagogue, church, mosque and interfaith center.
In just one day, we delved into society's subtle biases and outward discrimination against something as simple as people's hair. We saw those hurt leaning into healing and the marginalized starting their lives over in a new country.
More questions.
I asked some of my classmates: Who has answers to these issues? How can we help? Who will teach us? Who will listen? Where do we start?
Someone must know. Surprise, no one does.
All we can do is continue to expand our hearts and minds and be willing to explore more. Our class is going to need it, too, because next up our seminar will focus on the government.
No one has emotions about politics, right?
You heard it first right here: I am not running for mayor any time soon.
Leadership Omaha has given me a greater appreciation for how daunting public responsibility can be. In our most recent seminar, my class group started the day in a beautiful setting at Baird Holm that overlooked downtown – pretty fitting background to our day. Our first task was to get a proposed budget passed before a mock city council. We each had to take certain roles and present our case.
I played the library director, which was a good role for me – I have a minor in history and love, love, love reading. Easy, right?
I, along with other mock city department directors, only have one piece of the budget pie and needed to champion for our projects and priorities along with each other. In my role, I had to understand and accept that other departments are needed to have a healthy society. I tried to frame my argument on how the budget for the library would help the entire community.
Ultimately, our team budget was the one the "council" passed. My day was going great!
Then, we walked out the door and crossed the street to the real city hall. There, we heard a lecture on how state budgets get passed. Truth be told, there's only so much information one can properly digest about unicameral before the head nod comes. Especially after lunch, in a comfortable place. I admit I wanted to be back in a library, or napping.
Quick snap out of that and we began the third, and last phase, of our Government Day: It was time to meet actual people who held the offices we had in our morning pretend time.
I heard different directors share their history in their role and their thoughts for the future. I heard phrases like "Your country is strong when your small businesses are strong." Very fitting for this time of year.
Ultimately, I left this seminar with five things I will carry into my current job as a communications director:
Decisions are made at the local level, so if you want something changed, don't always assume you need to start at the top. Grassroots is still a solid strategy.
Do your homework on those with whom you are about to interact. The research will pay off because it gives you more credibility with your audience. Before we met with council members, we had a rundown of their priorities, how long they were in office, etc. Next time, I would read more.
The opposite of holding influence is harboring individualism. Get your draft ideas in front of people so they can provide input and steer you away from your blind spots.
People are really passionate about Omaha. I hope, ultimately, that enthusiasm is reflected in the decisions they will be making in 2022. So, yes, be passionate about elements in your work.
A lot of people are trying to do good things for Omaha. Be one of them.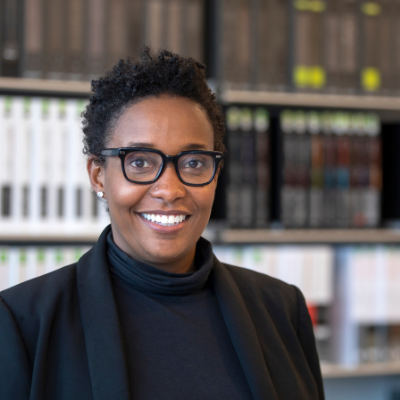 Jara Sturdivant-Wilson serves as HDR's global corporate communications director and provides strategic leadership, direction and oversight to HDR's global communications, both internally and externally. Married to Kenley Sturdivant-Wilson and mother to a four-year old Rainbow, Jara loves working out, riding her Peloton (#jaralikeSARAH), taking naps and reading 10 (at least) pages a day (#75hard). She sits on the boards of The Big Garden and Opera Omaha and is happy to support the growing Omaha community.
Be the leader you know you can be.
Leadership Omaha gives community leaders a chance to shine. If you have a vision for the future of Greater Omaha, then this is the program for you.