Leadership Omaha is one of the longest running professional development programs at the Greater Omaha Chamber. Since 1978, participants have immersed themselves in a 10-month learning experience focused on molding them into more effective community leaders.
This year, we're getting a look inside. We'll follow Jara Sturdivant-Wilson, Global Corporate Communications Director, Associate Vice President at HDR, as she takes this 10-month journey.
September
Opening Retreat
Leadership Omaha is a boot camp intensive about all things Omaha–past, present and future. It's a group of strangers, acquaintances or those you know via six degrees of separation. At least, that's how I initially described it. But, after our first retreat, I know that Leadership Omaha, is much more than that.
I'm a member of LO Class 44, the first class back after virtual LO Class 43. The class is filled with people from around the Omaha area who, like me, are wrestling with what Omaha looks like or should look like following the impacts of 2020.
We entered our first retreat not sure what our class would look like, what we would solve or question, and we left with our small groups, laughter and resolve to bear witness to what we will experience next.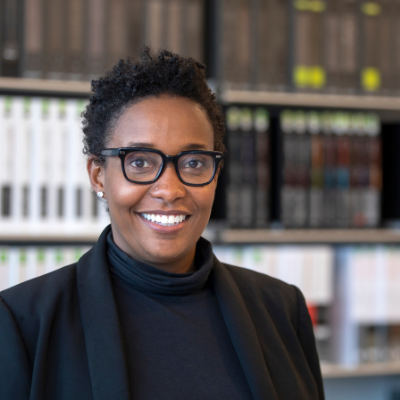 Jara Sturdivant-Wilson serves as HDR's global corporate communications director and provides strategic leadership, direction and oversight to HDR's global communications, both internally and externally. Married to Kenley Sturdivant-Wilson and mother to a four-year old Rainbow, Jara loves working out, riding her Peloton (#jaralikeSARAH), taking naps and reading 10 (at least) pages a day (#75hard). She sits on the boards of The Big Garden and Opera Omaha and is happy to support the growing Omaha community.
Be the leader you know you can be.
Leadership Omaha gives community leaders a chance to shine. If you have a vision for the future of Greater Omaha, then this is the program for you.