Leadership Omaha Alumni Association Spring Luncheon Celebrates Historic Initiative and Renowned Leader of Leaders
Connection. Collaboration. Celebration. We channeled all three into an incredible Leadership Omaha Alumni Association Spring Luncheon, a chance for alumni to engage with each other, and learn more about the Tri-Faith Initiative, a ground-breaking community effort that embodies LO's collaborative spirit.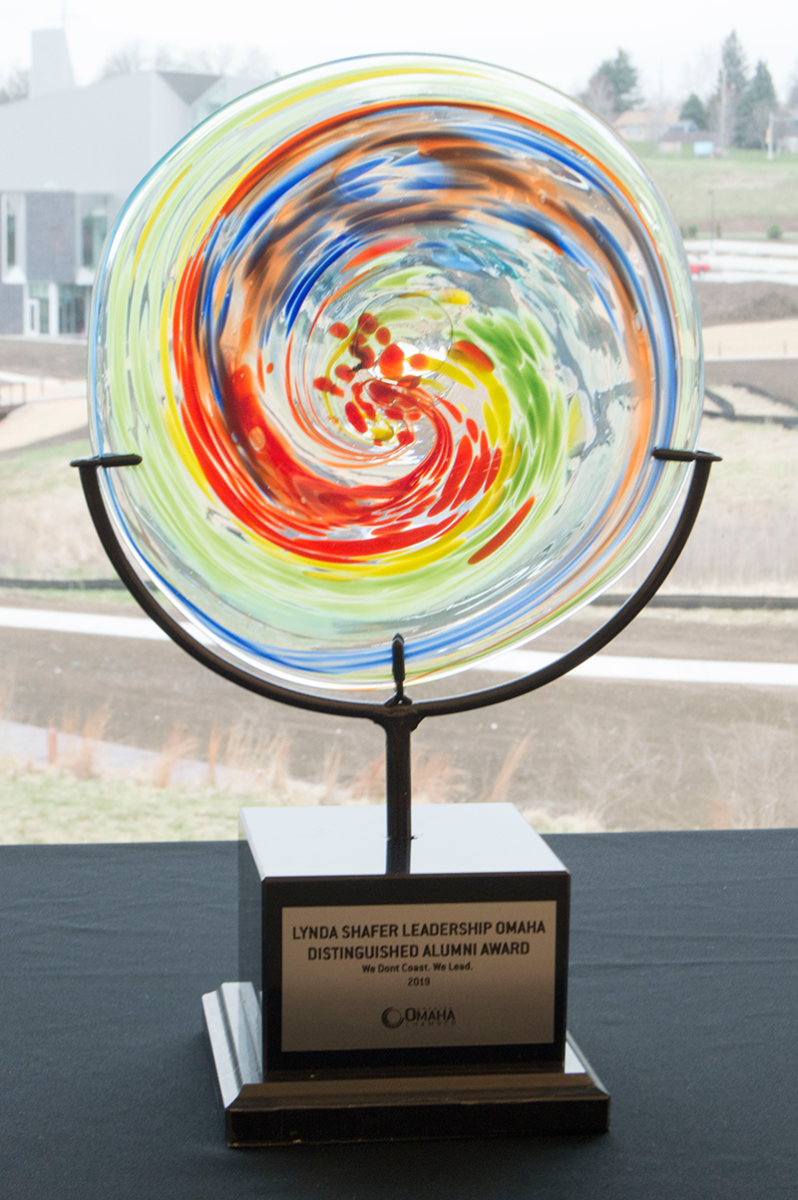 The Spring Luncheon also applauded Lynda Shafer, leader of Leadership Omaha for 18 successful years. She was honored with the first ever Lynda Shafer Leadership Omaha Distinguished Alumni Award.
"I am proud of the recognition because it means I've had an impact beyond what I could see," Lynda says. "Ten, twenty, forty years from now, when someone is honored with this Distinguished Alumni Award, I hope they treasure it as much. I think I can run for a long time on the energy I've received from this experience."
Described as leader, mentor and "cruise director," Lynda ran LO since class 22. There had only been two directors prior to her tenure. She handed the baton to Liz Kerrigan in 2017.
"I loved experiencing the program with people I never would have met otherwise, helping them understand the community and introducing them to the community trustees," Lynda says.
"I also loved learning about the community from them. I've been changed by every person who was in the program."
That's no surprise to Anne Branigan, the Chamber's senior vice president – Innovative Services. She says "Lynda has an amazing ability to connect personally with folks and learn about them. She then uses that knowledge to create important connections that create more relationships and benefits across the community. Lynda is like a community matchmaker – helping connect people and information to propel relationships and projects forward." 
Andie Gordman, member of LO Class 38, says leading leaders, like Lynda did for LO and continues to do in other Chamber capacities, takes a special skill: "I was very impressed how Lynda was able to manage all of the moving parts of the program and keep it on track. Not only did she run the program, but she also took the time to get to know each one of us as a person and to understand our skills and interest in the community."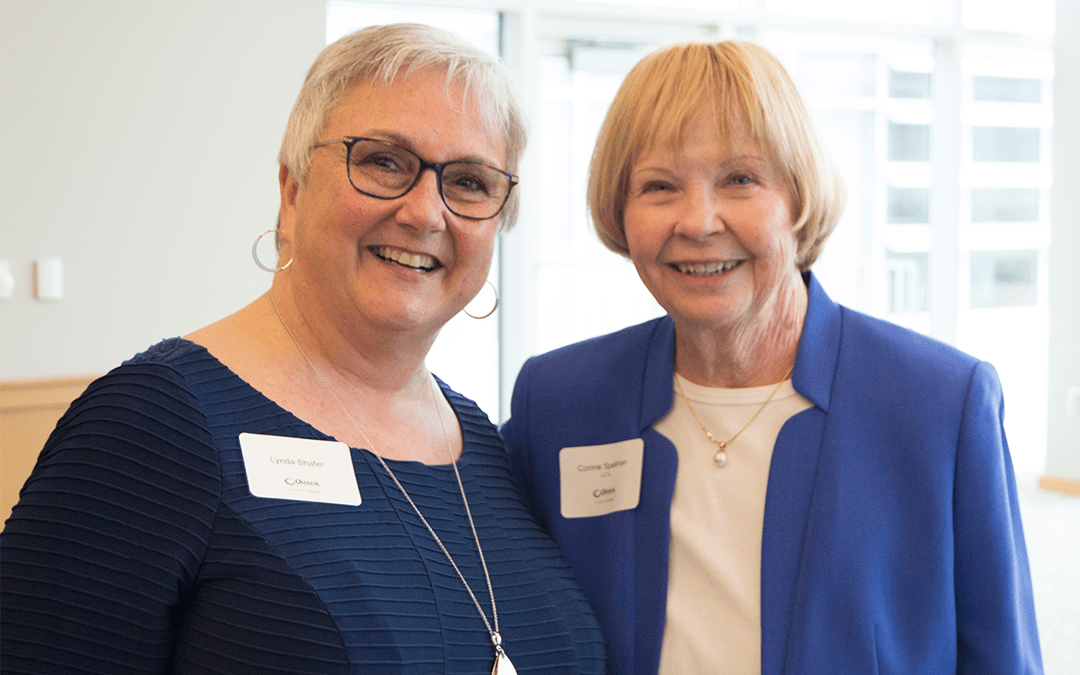 Lynda says she hopes LO continues to be responsive to the new issues, challenges, successes and needs of the metro area as it grows and evolves. And, she hopes LO grads commit to being the leaders they've been waiting for: "I would love to see them running for elected office or supporting those who do. I would love to see them being the ambassadors for the metro area that makes us irresistible to those who are considering moving here. I hope they will continue to explore the things that make them uncomfortable. The impact on the community would be immeasurable if they would do that."
Established in 1978, the ten-month LO experience is designed to develop effective leaders who will strengthen and transform the community. If you feel called to participate, Class 42 applications are open from April 1 until May 13. Apply now!
"While Leadership Omaha and the individual classes are a tribe of their own, the LO program provides a foundation for graduates to connect with others in the community who have similar interests to create a stronger infrastructure so it also creates strength across our community," Branigan says.
Need more information about Leadership Omaha? Contact Liz Kerrigan, Leadership Strategist, LKerrigan@OmahaChamber.org, 402-978-7913
Leadership Omaha Class 42
Developing effective leaders who will strengthen and transform the community.