Since 1993, the Greater Omaha Chamber has honored business leaders whose commitment, ingenuity and grit have resulted in major contributions to our community. Honorees are selected from nominations submitted by community members and business leaders. After selection, recipients are honored at our annual Omaha Business Hall of Fame Gala, happening this year on Wednesday, August 23 at the Holland Center for Performing Arts. 
The 2023 Omaha Business Hall of Fame inductees include a dynamic cohort of individuals, bringing their vast expertise in advertising, restaurant management, law and education to the table. Each will be featured in a permanent exhibit at The Durham Museum.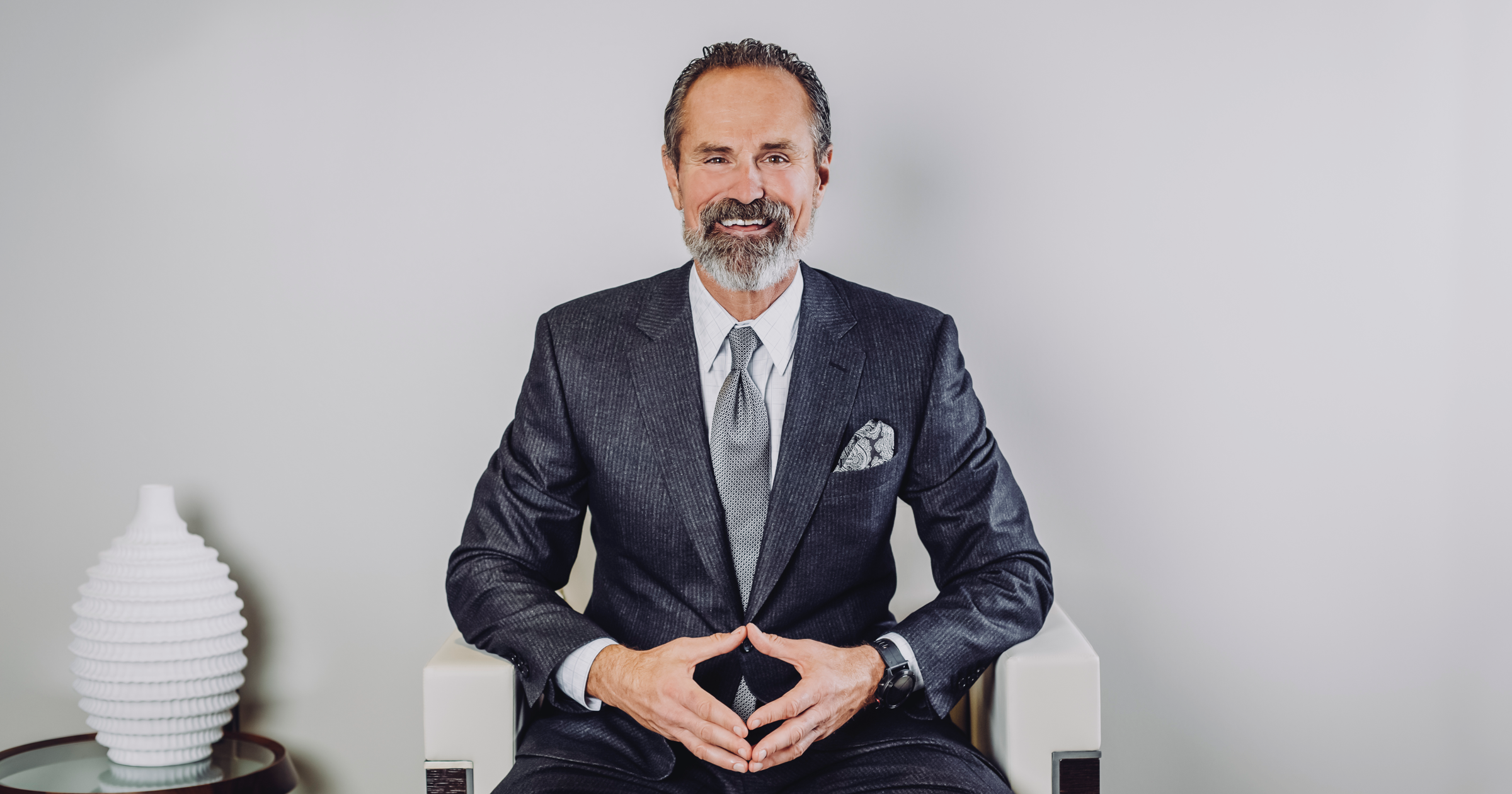 Ron Carson
Ron Carson is founder and CEO of $22B firm, Carson Group, which serves financial advisors and investors through its businesses including Carson Wealth, Carson Coaching, and Carson Partners.
As one of the most celebrated and respected thought leaders in the industry, Ron has become a sought-after innovator and visionary for elevating the standard for financial advice. He was one of only two independent advisors inducted into Barron's inaugural Hall of Fame, was recognized as an InvestmentNews Innovator, and current Inc. 5000 CEO. This feat named Carson Group to Inc.'s annual list of America's Fastest Growing Private companies, as well as one of the fastest-growing companies in the Midwest, five times.
The organization celebrates 40 years in business in 2023. Throughout the past four decades, Ron has always believed in fulfilling a deep-seated purpose to be the most trusted for financial advice and to provide families and individuals with straightforward guidance when planning their financial futures. This mission has attracted the attention of thousands of advisors hungry for a recipe for success in improving their own businesses, finding their freedom, and better serving their clients.
Expanding his impact beyond his role as founder/CEO, Ron is actively involved in several nonprofits and his personal mission is to "do the greatest amount of good for the greatest number of people." He and his wife, Jeanie, co-founded the Dreamweaver Foundation, a non-profit organization dedicated to fulfilling end-of-life dreams for seniors with terminal illnesses. He also founded the American Charitable Foundation – an organization established for a more efficient disposition of charitable assets. He has served as a past President of the Child Saving Institute, and in the past few years, has focused on making a global impact through partnerships with charity: water, Global Coralition, and No Hungry Children.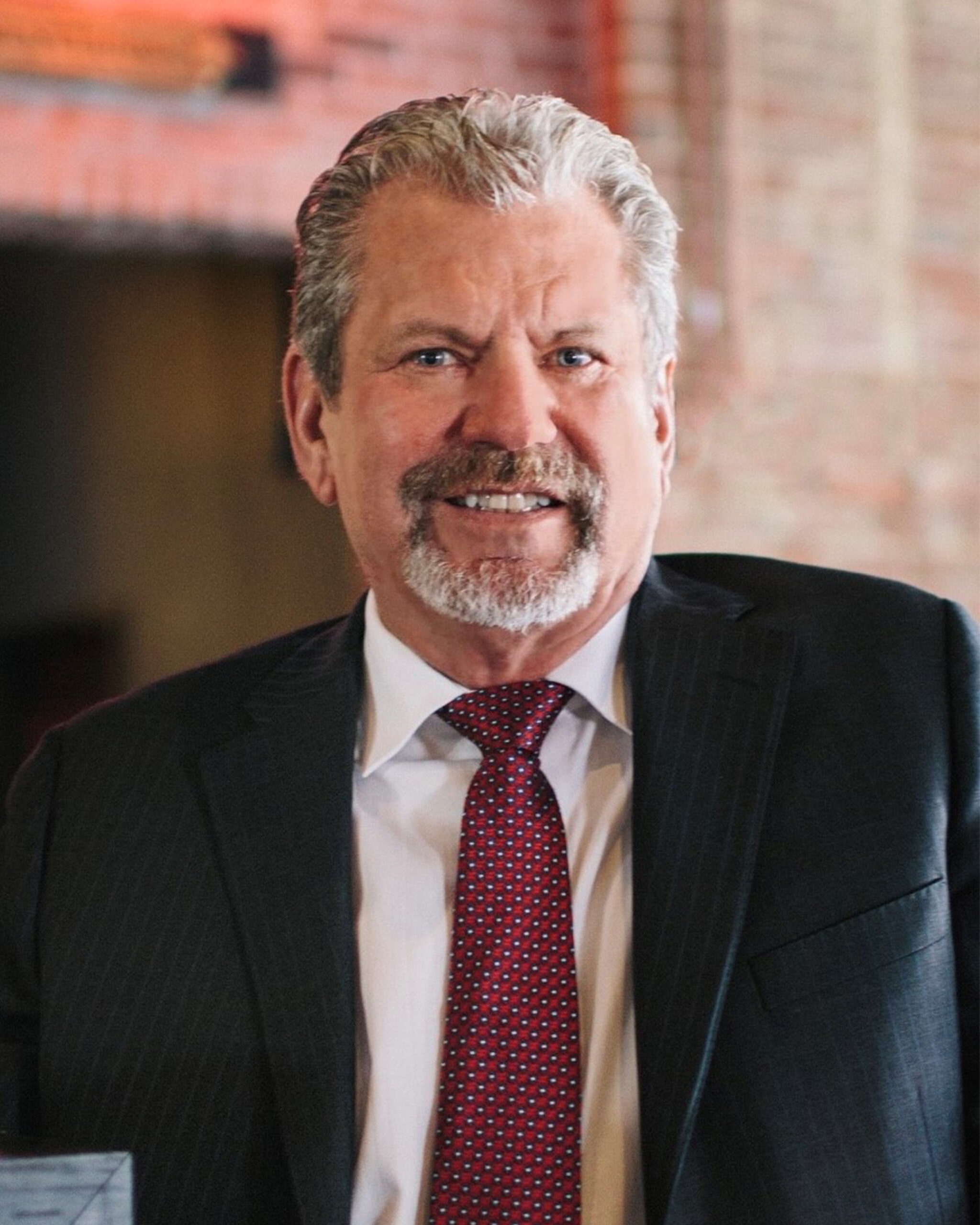 Greg Cutchall (1952-2022)
Greg Cutchall was a legend who inspired all those who had the privilege of knowing him and will always be remembered as larger than life with a passion for connecting people through his restaurants.
Born in Tuscon, AZ on May 26, 1952, he graduated from Palo Verde High School in 1970, then enlisted in the US Naval Reserve in 1971. That same year, he began his restaurant career at Kentucky Fried Chicken as a manager, catering manager, marketing director and Vice President before leveraging a buy out of 12 locations when he became President/CEO and 20% partner in 1986. Greg sold these in 1989 and formed Cutchall Management Company with one Julio's in Lincoln, NE.
For over 50 years, Greg owned hundreds of restaurants and franchises. Starting with Kentucky Fried Chicken in 1971 and then over 44 restaurants in five states at the time of his passing, JAMS American Grill, First Watch Daytime Café, Paradise Bakery, Domino's, Lettuce Express, SpudNutz, Kasai Japanese Steakhouse, Sonic, Mouth of the South, Lo-Lo's, River City Star, Dam Bar, CaterOmaha, Salty Señorita, and Oklahoma Joes.
The annual CMC Charity Golf Tournament benefitted 12 different  non-profit organizations and generated over $40,000 in donations to them respectively.
Married for 24 years to Molly Cutchall, Greg was the proud father of three children: Cory 1978, Cydney 1982, Chase 2002 and five grandchildren: Colt, Camden, Carson, Cecelia and Cierra.
Greg Cutchall passed away on May 16, 2022 surrounded by his family. Cutchall Management Company honors Greg's legacy by continuing the work he loved so much.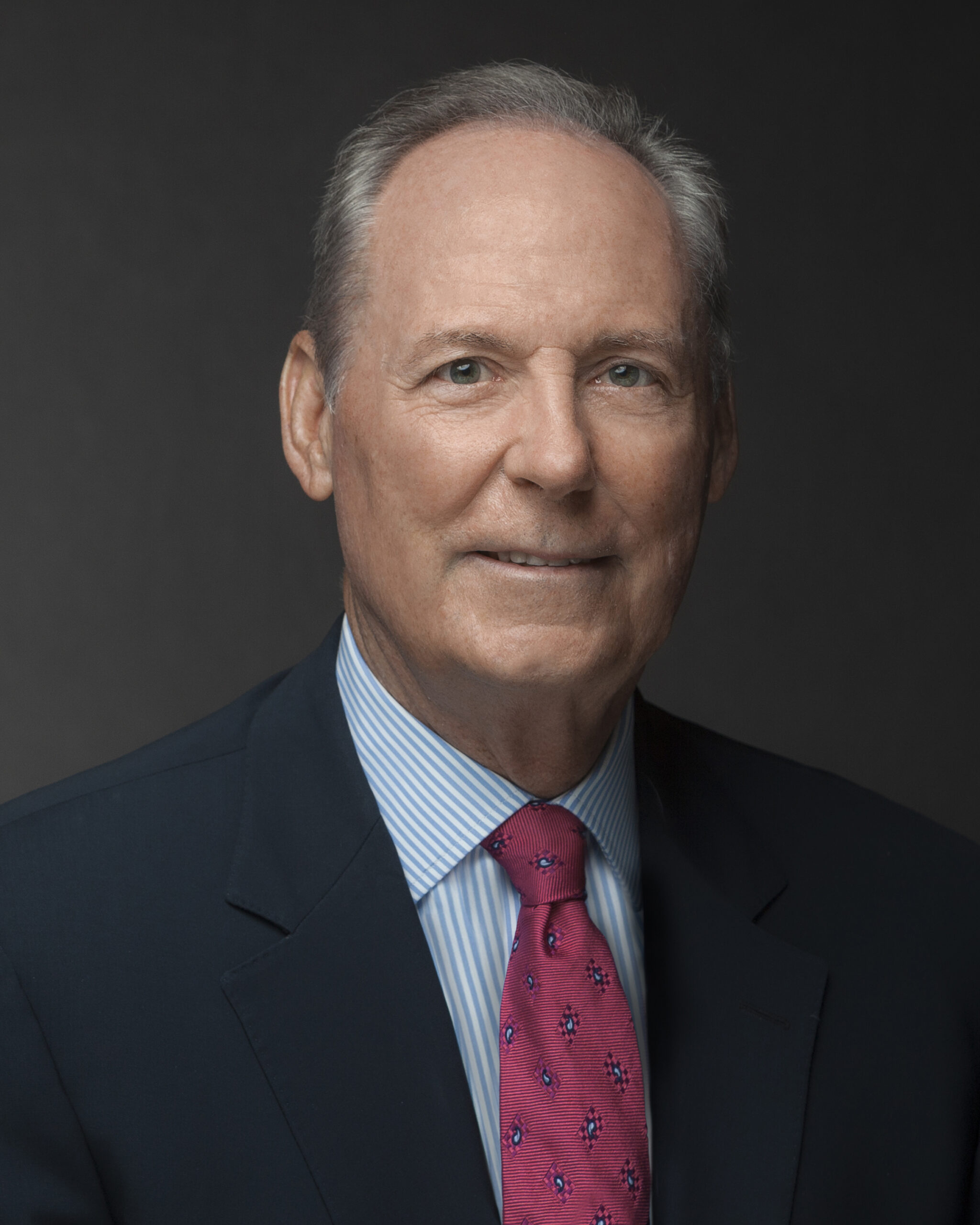 David Karnes (1948-2020)
David Karnes (1948-2020) was President and CEO of The Fairmont Group Inc., a private business and public policy consulting firm, and was Of Counsel to Kutak Rock LLP, leading its Governmental Affairs practice group.  Dave joined Kutak following his tenure as a United States Senator.  He was previously a White House Fellow and worked in various executive positions at the Treasury Department.
Dave also served on the boards of several publicly-traded companies and closely-held entities.  He actively participated in and guided his clients through the operation, ownership, and development of retail shopping centers, apartments, office buildings, hotels, and other properties throughout Omaha and the country, relishing complex transactions designed to reward the business owner and the greater community.
Dave was appointed by President Reagan to the U.S. Advisory Committee on Trade Policy and Negotiations.  He was a former Chair and Director of the Federal Home Loan Bank of Topeka, and a member of the President's Advisory Committee on Commercial Space Transportation and the Omaha Airport Authority Board of Directors.
He derived great pleasure from serving his community. The causes closest to his heart were in Omaha, where he proudly served in a variety of roles, including as founder of Liz's Legacy and co-founder of Kicks for a Cure, and in leadership roles at Boys Town, UNO Athletics, the Buffett Cancer Center, the Scottish Rite Foundation, Omaha Children's Museum, AK-SAR-BEN Foundation, University of Nebraska Foundation, and Dundee Presbyterian Church, to name a few. 
Omaha has greatly benefited from Dave Karnes' vision and leadership.
Dave received his B.A. and J.D. from the University of Nebraska. He was married first to the late Elizabeth Lueder Karnes and second to Kristine Dorn Karnes and had six daughters: Korey, Kalen, Kara, Laurel, Kate and Alexandra. He was also the proud grandfather of eleven grandchildren.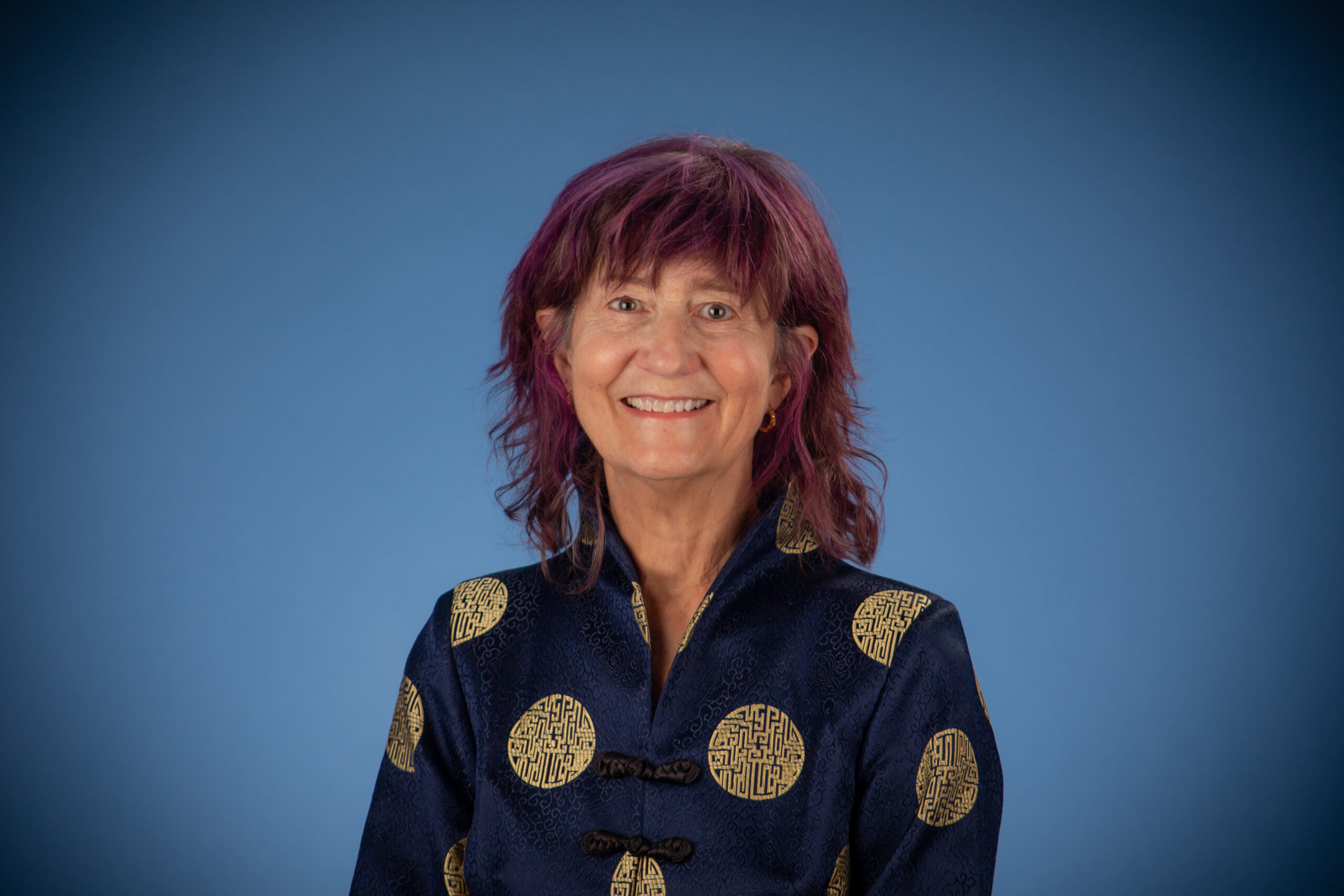 Beverly Kracher, Ph.D.
Beverly Kracher, Ph.D., Robert B. Daugherty Endowed Chair in Business Ethics & Society at Creighton University, is the founder of the Business Ethics Alliance, whose purpose is to promote in Greater Omaha an environment where the discussion and practice of business ethics is encouraged and expected.
The Alliance's community-based platform for business ethics education is unique. It is a partnership between the business community, the Better Business Bureau, the Greater Omaha Chamber of Commerce, and Creighton University. Under Bev's leadership, the Alliance developed into the most comprehensive and CEO-engaged business ethics networking group in the nation. Through this tone-at-the-top, Omaha sends the message that honor, integrity, and fair deals are valued when running profitable businesses that grow the economy.
Bev has brought business ethics to life through products, workshops, and keynotes across Omaha and the nation. She has worked internationally in multiple countries including China, England, Uganda, and Singapore. Bev is published in academic journals; has written for practitioner publications; and co-authored the Ethinary, a common-sensical ethics dictionary.
As a professor for 30-plus years, Bev has affected thousands of students with her positive and practical business ethics message. Students leave her class knowing that ethics is front of mind for savvy business leaders.
Bev is an avid community volunteer and currently serves on boards and advisory committees, including Firstar, Durham Museum, Better Business Bureau, Financial Hope Collaborative, and Omaha Children's Hospital Ethics Committee. She has received numerous awards for her community service.
Bev's partner, Jerry, owns an interior plantscaping firm, Plant Pros of Omaha, of which she has been vice-president for more than 25 years.
Bev is a Nebraska farm story success. Growing up in rural Sarpy County, she is a first-generation college student. A graduate of the University of Nebraska-Lincoln, Bev earned her Ph.D. in philosophy.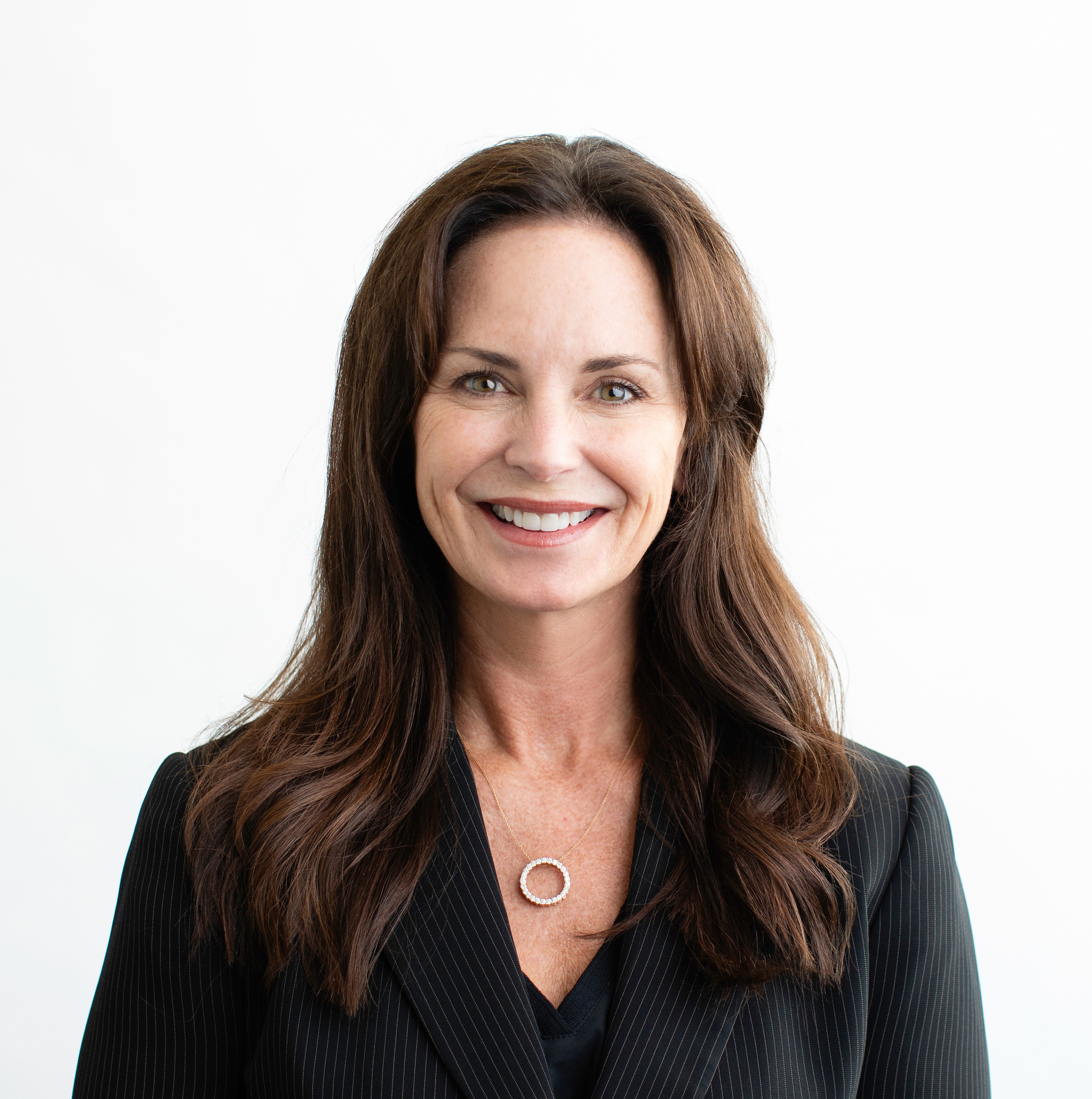 Mary Ann O'Brien
A nationally recognized branding and marketing thought leader, Mary Ann O'Brien has been entrusted by some of the most successful brands in the world to help steer their strategic direction, evolve their brand positioning and guide their marketing and communication efforts.
As founder and CEO of OBI Creative, her business acumen and incomparable ability to deliver strong results give clients the confidence to make the strategic decisions required to grow. A pioneer in modern marketing, O'Brien and her award-winning team work with some of the most admired brands in the world.
She has led national and global strategic initiatives for Intel, Microsoft, Sony, Lenovo, Gateway, Nomi Health, Iowa DOT, Stericycle, ViewSonic, Creighton Heider College of Business, Advanced Auto Parts, and Miller Electric.
Her insatiable drive to find new and better ways to market and grow a business is matched only by her reverence for understanding the customer's needs. She authored the O'Brien Voice of the CustomerTM and Voice of the EmployeeTM studies, which have repeatedly been the foundation for incredible business success stories. Passionate about the power of businesses to transform communities for the better, O'Brien regularly serves on community boards where she enthusiastically shares her passion and expertise. She is a champion for women, diversity, and ethical growth and considers winning an Integrity Award from the Better Business Bureau as one of the defining moments of her career.
Mary Ann is a devoted mother, entrepreneur, and published author of the Forbes' book, "Ask and Deliver: Discover the Heart of Your Business by Listening to the Voice of Your Customers." She and her husband, Jason Ramirez, daughter, CeCe Elkjer, and bonus daughter, Gabby English, enjoy time together in Okoboji with family, sharing laughs with great friends, and traveling.