Each year we select Business Excellence Award winners from nominations gathered from the community. These awards are our way of celebrating the incredible amount of excellence around us and awarding the truly deserving – those whose contributions elevate our community and make it a better place for everyone to do business, work and lives.
2020 will forever be remembered as the year a global pandemic brought the world to a screeching halt. While scientists raced to find a vaccine, businesses everywhere – and small businesses specifically – faced unexpected and unprecedented challenges. But amidst the uncertainty a simple truth emerged: the American spirit is truly unconquerable. This year's Business Excellence Award winners all share a common theme: the refusal to give in to COVID-19. Instead, they relied on their innovation, leadership, and philanthropy to serve our community like never before. 
ACCESSbank
FNBO
Project Harmony Child Advocacy Center
Carson Wealth
Conagra Brands
Metropolitan Community College
NMC Group, Inc.
RTG Medical
Scoular
Anytime Tees
Big Brothers Big Sisters of the Midlands
CRCC
Methodist Health System
Omaha Community Playhouse
OrthoNebraska
QLI
Vic Gutman & Associates
Brickway Brewery & Distillery
Blue Cross and Blue Shield of Nebraska
CHI Health
CLAAS
Lueder Construction
North End Teleservices, LLC
Signature Performance
The Tea Smith
UNMC Business & Finance
Honoring those in business for 25 to 150 years
2020 Small Business of the Year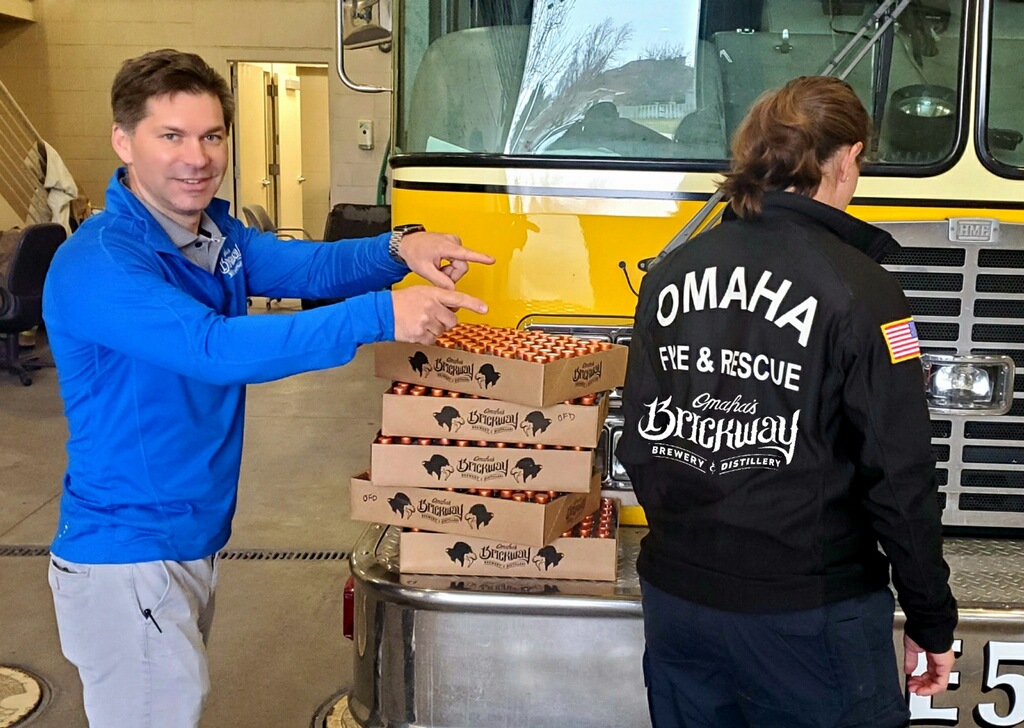 Brickway Brewery & Distillery
"Our passion is making great beer and stiff whisky, the kind you want to share. When it's time to celebrate, commiserate or commemorate, Brickway is there for you."
Brickway is a brewery and distillery that opened its doors on December 13, 2013 in Omaha's historic Old Market District. As Omaha's first distillery since Prohibition, they've also won 4 international spirits medals in the last two years and two national beer medals.
Once the COVID-19 pandemic became a reality for the community, they used their distilling know-how to produce hand sanitizer. At first, they donated it to hospitals and first responders, then offered it for free to the general public. For fun, they even put the hand sanitizer on tap. To date, Brickway has produced more than 5,000 gallons of sanitizer!
So, let's all raise a glass and toast our 2020 Small Business of the Year!
The Sustained Excellence Award offers another level of distinction for those organizations that prove, time and again, that excellence is standard operating procedure. This award honors those who have received Business Excellence Awards in any category (innovation, leadership and/or philanthropy) for two or more consecutive years.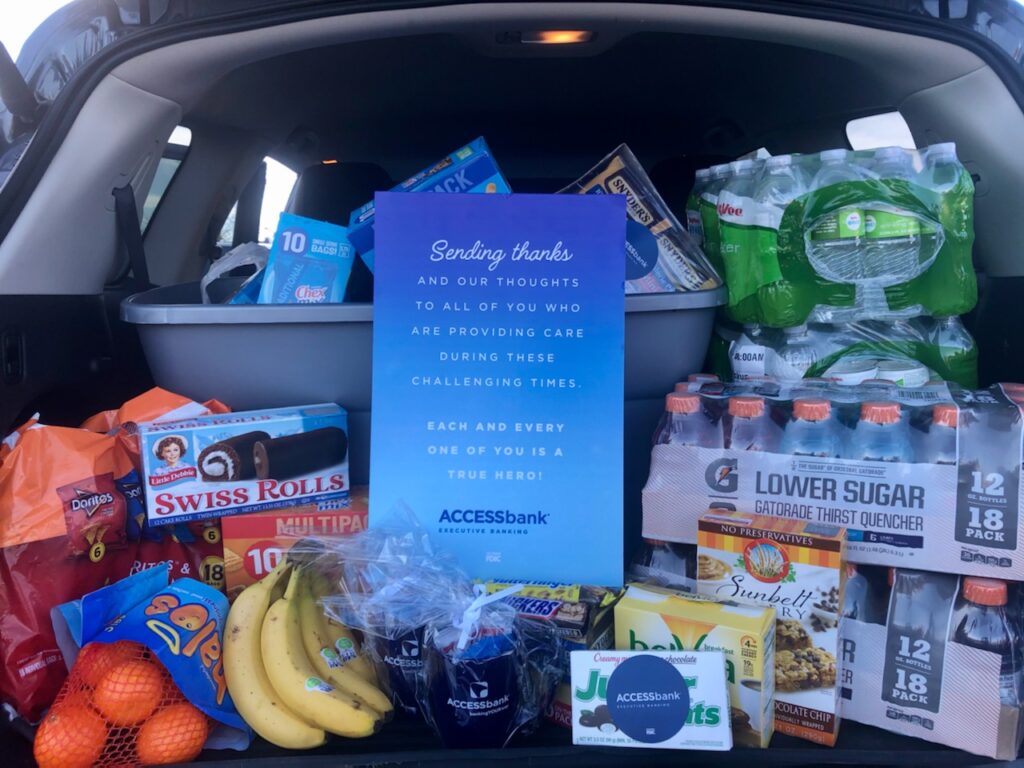 ACCESSbank
"Excellence is a pillar of the ACCESSway. We believe there are no shortcuts to quality and encourage employees to be thorough, timely and accurate in everything they do."
As a previous Business Excellence Award recipient for Sustained Excellence (2019), Excellence in Leadership (2018), and Excellence in Philanthropy (2017), the 4th largest Omaha-based bank is recognized again for their outstanding service to the community.
During the COVID-19 pandemic, they kept all staff on board with no furloughs or layoffs. They opened lobbies in order to serve clients in the way they've come to expect, and also helped nearly 600 businesses and 9,100+ employees with the distribution of more than $79 million in funds during the first round of the Paycheck Protection Program (PPP).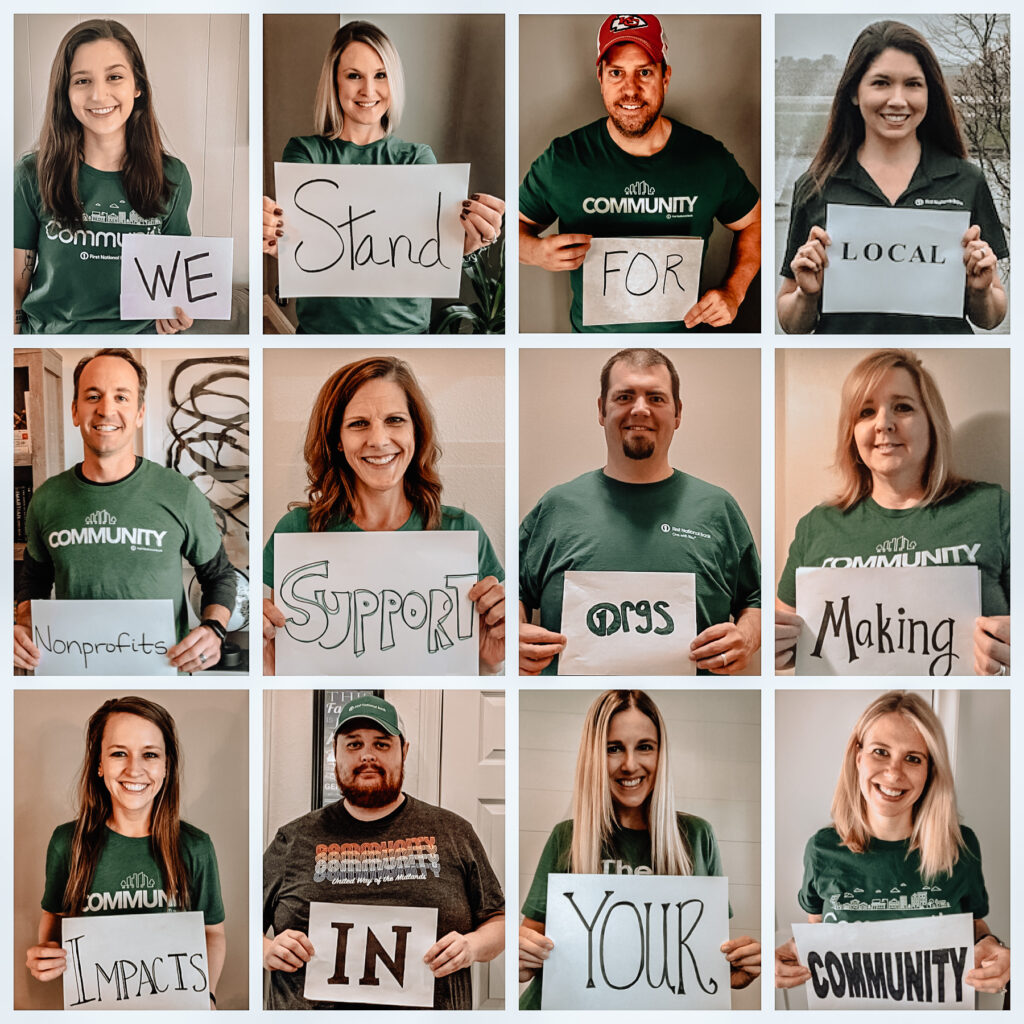 FNBO
"We truly believe our purpose as a bank is to help make the world a better place by serving others."
FNBO, award recipients the last three years (Sustained Excellence, 2019, Philanthropy, 2018, 2017), believes the true markings of excellence are demonstrated by staying true to those who matter most: their customers, employees and communities.
When COVID-19 hit, FNBO responded by providing refunds for late fees, non-sufficient funds fees and monthly maintenance fees. They also participated in the Paycheck Protection Program and helped keep businesses open and people at work. In 2020, they provided 7,300+ businesses with more than $800 million in funds which helped preserve 90,000+ jobs.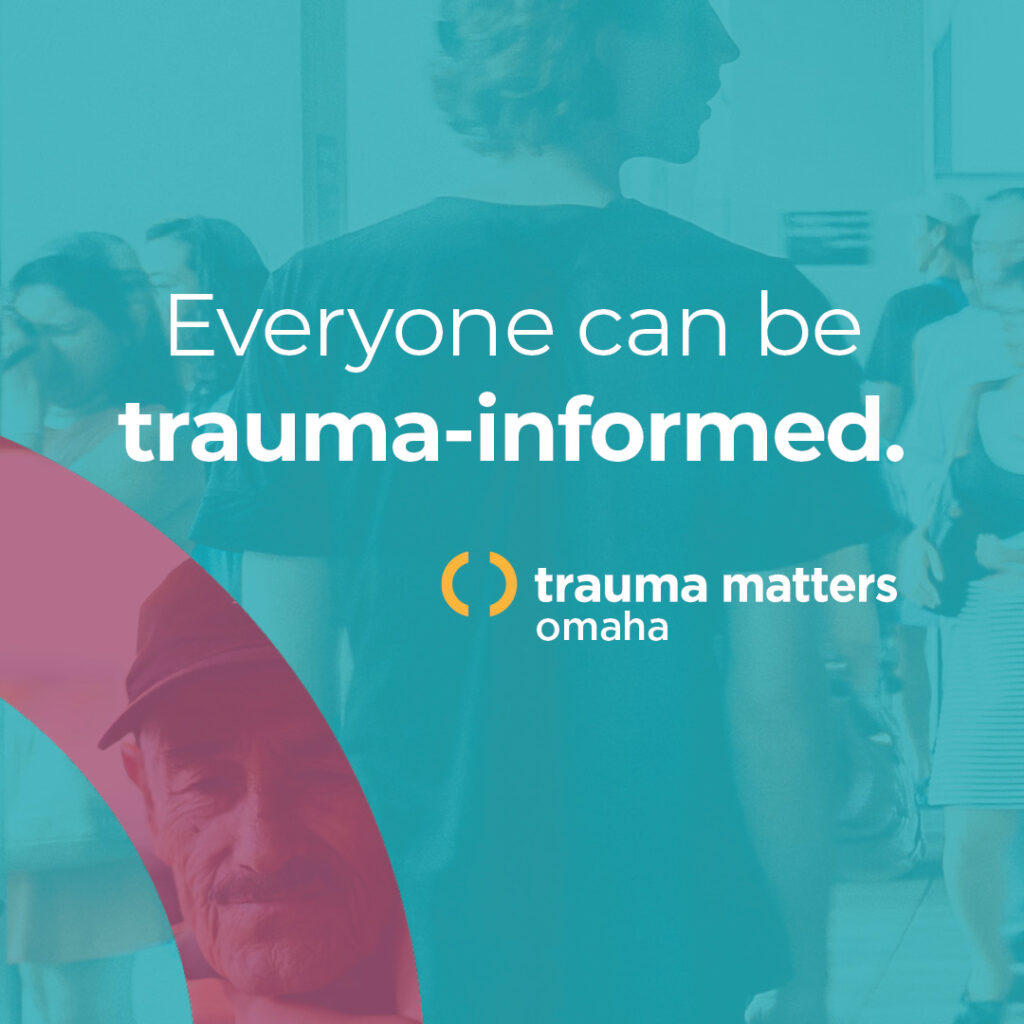 Project Harmony Child Advocacy Center
"We are an organization of very dedicated professionals who take their jobs seriously and want to do the best for the children and families that we serve." – Project Harmony Employee
Now an official back-to-back Sustained Excellence award winner, Project Harmony Child Advocacy Center approaches every situation they encounter through a trauma-focused lens.
Their ambitious Trauma Matters Omaha initiative (the first of its kind in the country) aims to create safe, supportive and engaging communities throughout the Greater Omaha metro area by training advocates to not only recognize signs of trauma, but empower them to respond with compassion and empathy.
"We are forming a stronger community through our three-step process of building awareness, skill building and acute services."
Organizations, small and large, with an others-focused philosophy of giving make a significant impact on Greater Omaha's health and well-being. Recognition goes to those who go above-and-beyond to improve individual lives and the broader life and vitality of our community.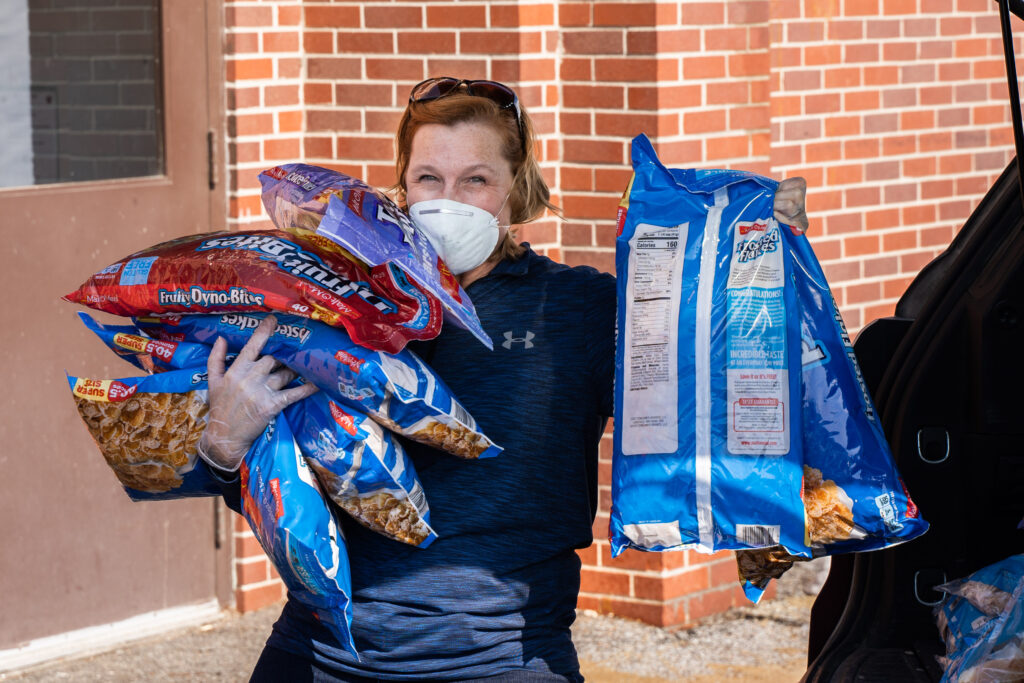 Carson Wealth
"Our new headquarters in West Omaha will have open space and conference rooms for non-profits to utilize at no cost."
For Ron Carson and his wife, Jeanie, giving back to their community has always been near and dear to their hearts. In 2011, they established The Dreamweaver Foundation, a 501(c)(3) organization dedicated to fulfilling end-of-life wishes for impoverished seniors with terminal illnesses. Since then, they have successfully fulfilled more than 300 dreams for seniors in and around the Omaha community.
In the past fiscal year, 61% of their stakeholders participated in philanthropic endeavors and donated more than 2,700 volunteer hours. As a firm, they donated more than $116,000 in charitable contributions.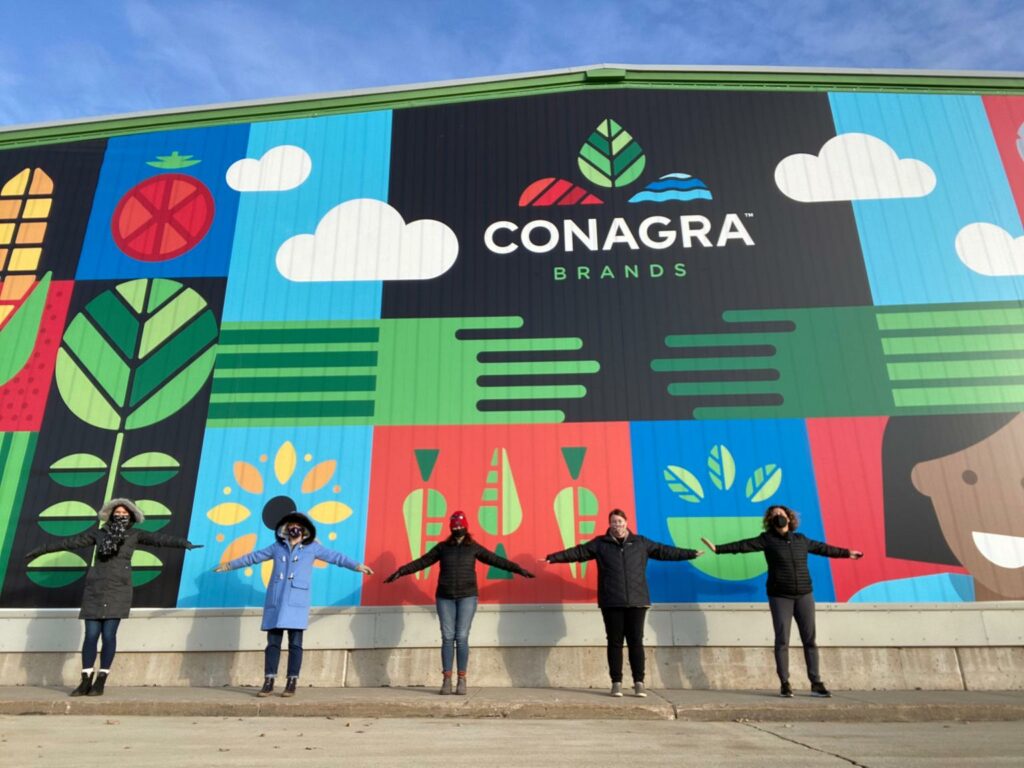 Conagra Brands
"After 100 years, our commitment to delivering exceptional value for customers, consumers, employees, investors and communities remains strong."
Last year during the COVID-19 pandemic, Conagra employees in Omaha and Council Bluffs helped Food Bank for the Heartland stock local pantries by collecting 22 pallets of packaged food and surplus product. Additionally, Conagra donated 30 million pounds of product to Feeding America to redistribute to its 200 food banks.
Their 14th annual Shine the Light on Hunger campaign was truly awe-inspiring, generating more than 6.6 million meals for Food Bank for the Heartland and surpassing their goal of 1.5 million meals by 442%.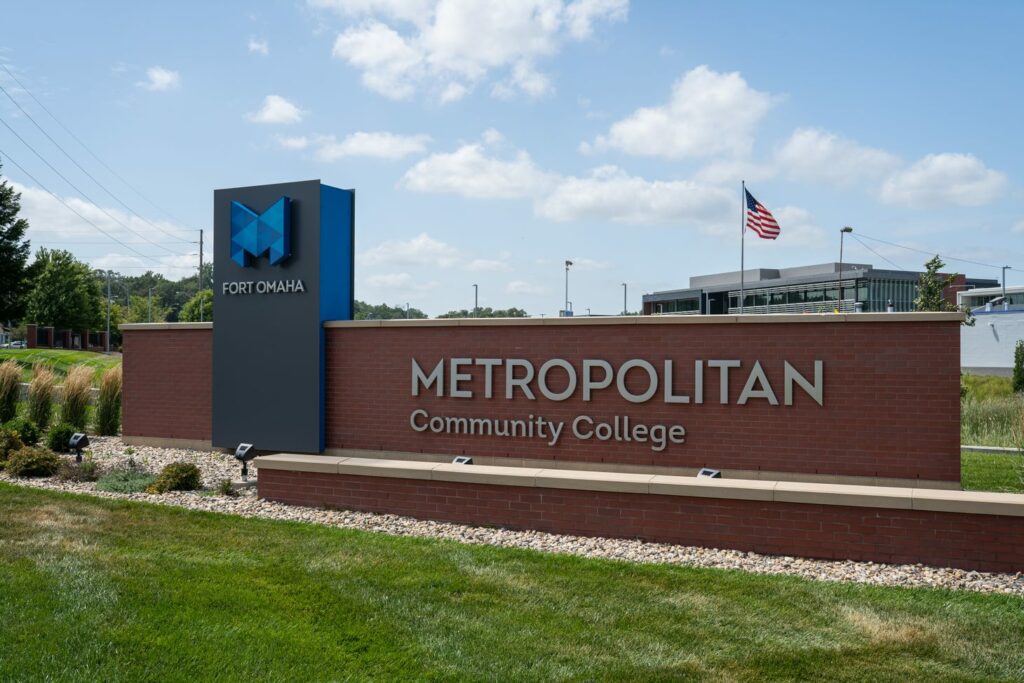 Metropolitan Community College
"With the term 'community' in our name, it is part of our culture to engage in and support the area we serve. We do this not only with relevant educational opportunities, but also by stepping up in times of need."
In March 2020, when the COVID-19 pandemic had started to take hold in the community, there was a shortage of personal protective equipment. MCC stepped up and converted the Center for Advanced and Emerging Technology into a face shield assembly plant. Using donated material from local business, the Prototype Design Lab team began making plastic face shields for Nebraska Medicine and other local hospital systems.
As demand grew, more MCC employees and volunteers were added to the manufacturing process, which extended outside the lab and into the hallways of the building, keeping social distancing measures in place to ensure safety. Eventually, thousands of face shields were produced and delivered to Nebraska Medicine and others.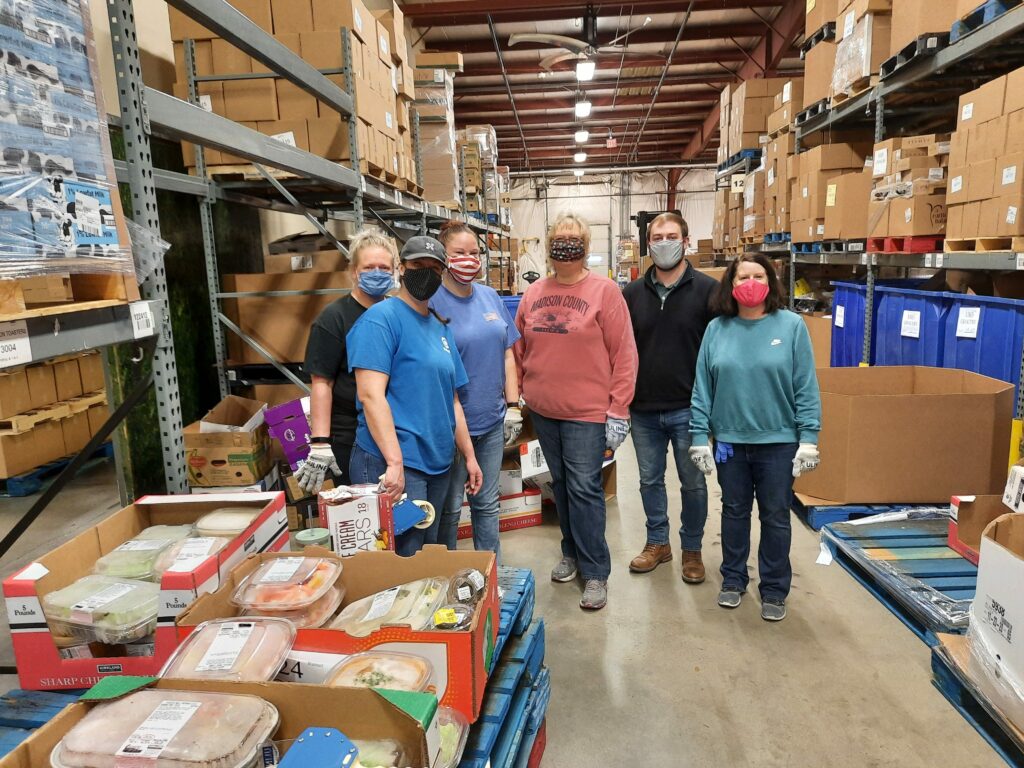 NMC Group, Inc.
"As a company value, 'stewardship' is at the forefront of each day. Our employees approach their work with an unwavering focus on the communities in which they live and work."
The NMC Foundation, which was launched in 2013, works to identify support opportunities that would have the greatest impact within three key giving pillars: Talent Engagement, Industry Engagement, and Community Engagement. The focus is to bring financial assistance and hands-on training to students across Nebraska and Iowa who are pursuing a trade related to those key positions within NMC.
NMC Foundation has made donations in excess of $897,750 with more than $717,000 of that amount being donated to educational programs. In addition, NMC directly supported 18 students with tuition, uniforms and tools totaling $38,691.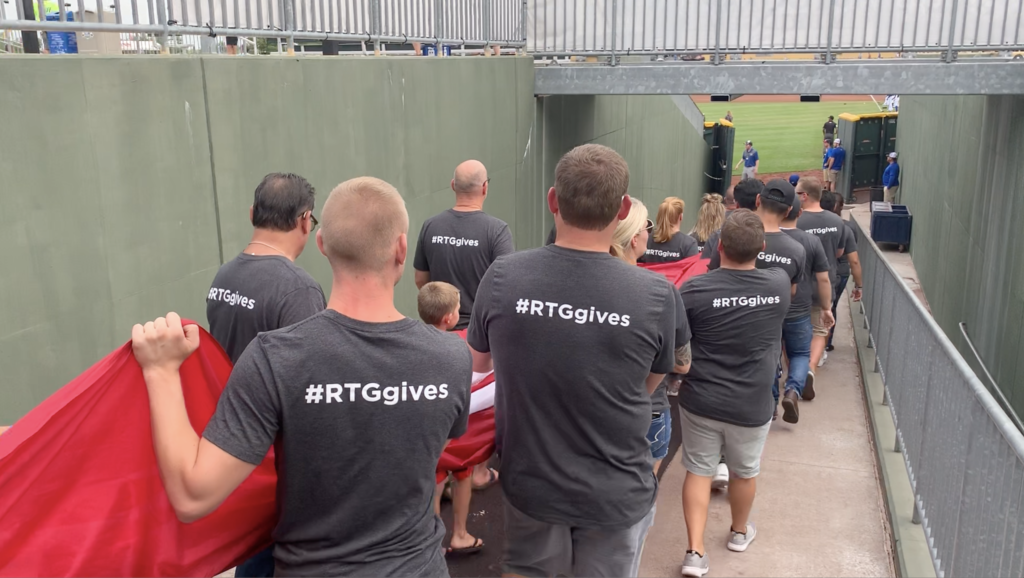 RTG Medical
"RTG Medical strives to go above and beyond in partnering with nonprofit organizations. Since launching our Community Partnership Program in 2016, our teams have given nearly $300,000 and clocked more than 1,000 volunteer hours."
In 2017, RTG and the Fremont Family YMCA took their community partnership to the next level and launched a youth swimming program called SwimMates. Since then, more than 1,000 Fremont-area first-graders have completed the program by learning how to swim, how to practice water safety inside and outside of the water, and discovering new ways to live a healthy lifestyle. To date, RTG has donated nearly $70,000 for students' transportation, swim instructors, swimwear and towels for students who complete the program.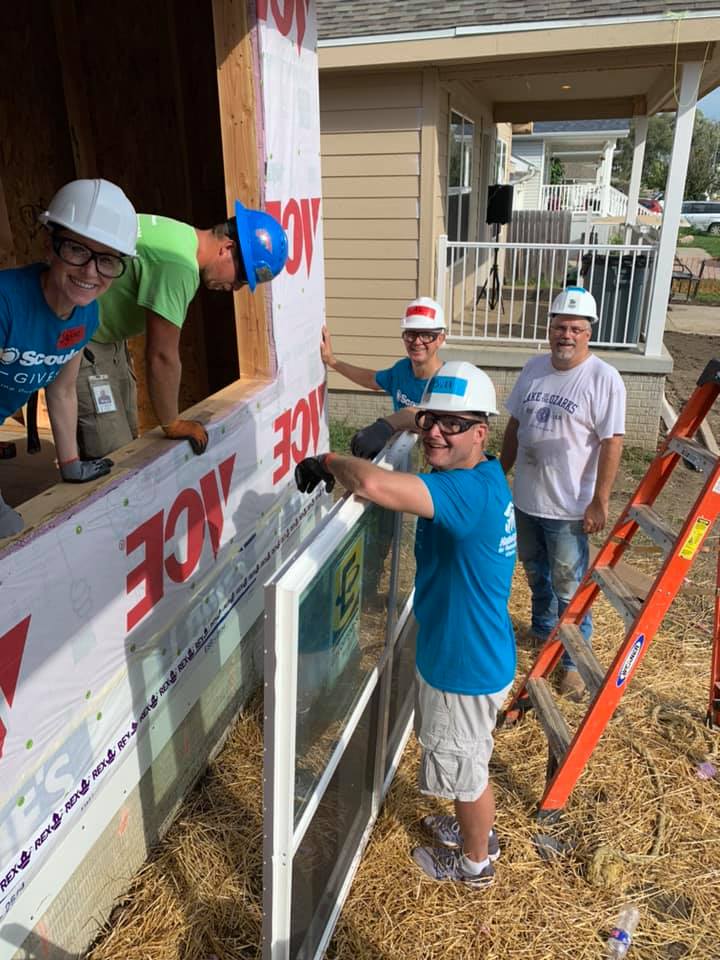 Scoular
"Scoular takes great pride in donating a percentage of our annual profits to the Scoular Foundation, a philanthropic organization dedicated to enhancing the quality of human life in the communities where our employees live and work."
The Scoular Foundation focuses on building long-term, impactful partnerships with Omaha-based nonprofits and community organizations, investing in areas of importance to our employees and community partners. Since 2018, the Foundation has donated more than $1,977,000 to nonprofits, focusing significantly on the Omaha metro.
In 2020, the Foundation spearheaded a corporate giving initiative, providing $400 bonuses to 114 Omaha teachers who serve at-risk students. Scoular also partnered with three other corporations to make a $150,000 donation to Food Bank of the Heartland, helping purchase critical food items.
Creating something better is no easy process, but it's what true innovators live for, thinking beyond "the now" and "the norm" to improve their customers' lives. Those recognized for Excellence in Innovation embed this on-going quest for improvement into their cultures and push their bounds, every day, to elevate our community.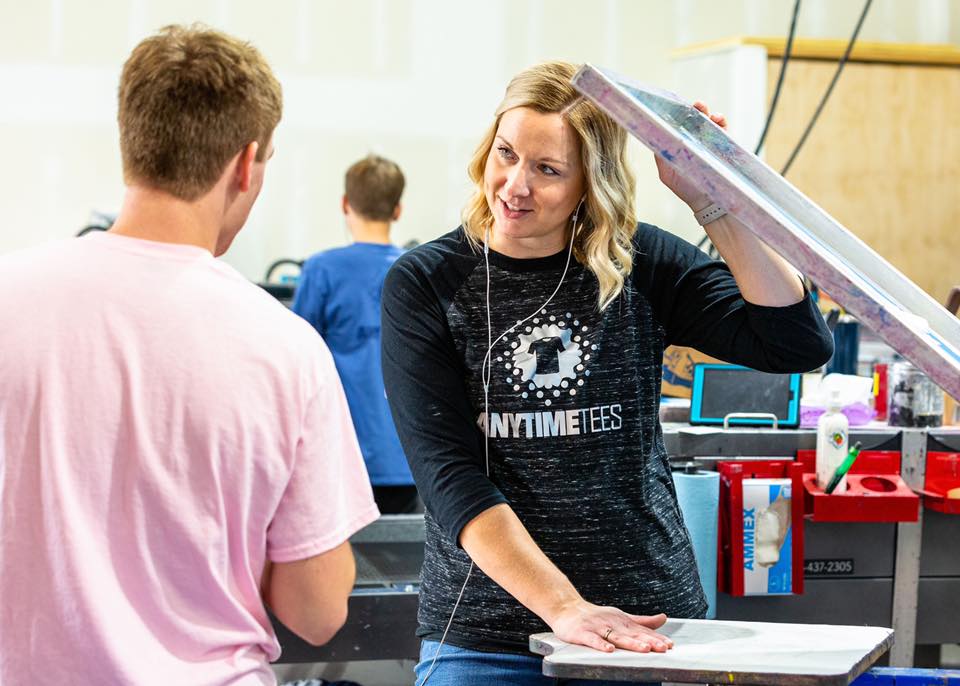 Anytime Tees
With 70% of their business coming from local schools and events, a spring and summer of cancelled sports seasons and celebrations quickly dried up their business. Rather than panic, Anytime Tees pivoted their business model and started making yard signs and face masks. To date, they've made more than 25,000 masks for local schools, businesses and groups.
Then, to support other small businesses affected by the financial hardships of the pandemic, they created the #InThisTogether campaign. Through the initiative, they created unique tees that small businesses could sell and keep a portion of the proceeds. This allowed Anytime Tees to keep their presses printing and employees working, while donating around $4,800 to small business in Council Bluffs.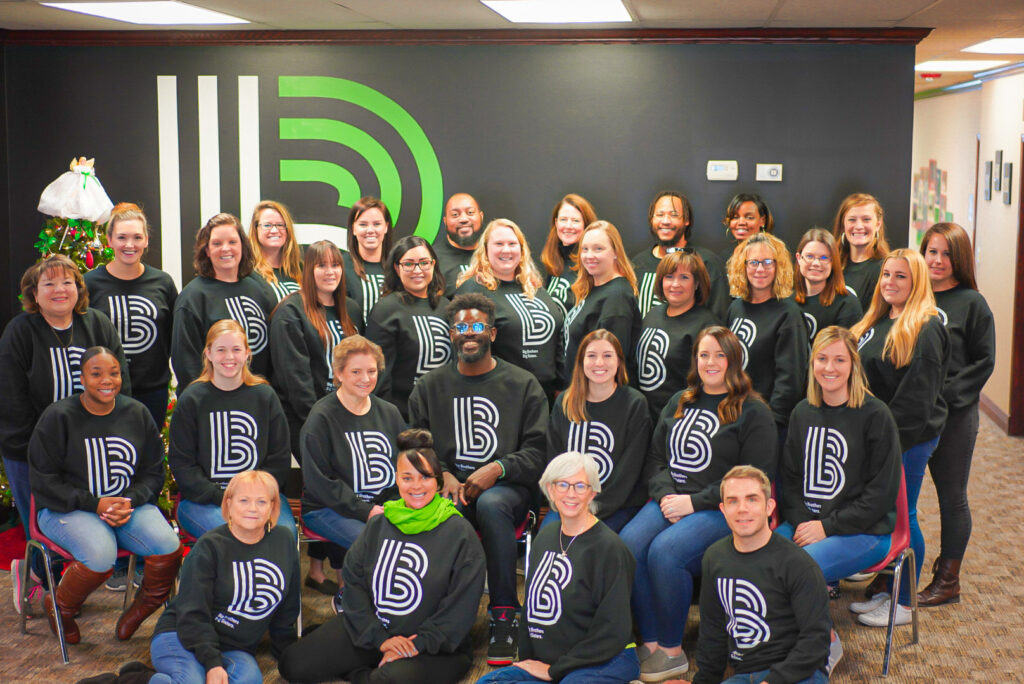 Big Brothers Big Sisters of the Midlands
"Quality relationships drive the work of Big Brothers Big Sisters. That goes for our employee relationships, our relationships with the youth and families we serve, and with our volunteers."
Within a matter of hours of the decision to shut down the office due to the COVID-19 pandemic, the BBBSM team recorded videos to replace the previously in-person volunteer orientation and training sessions. Staff re-designed processes and implemented technology solutions to ensure that BBBSM could continue to be there for the youth and families who
needed connections now more than ever. Volunteer orientation, training, interviews and application processes were all moved online and to video calls.
Youth enrollment was moved to a hybrid model to honor the tech infrastructure challenges vulnerable families face. It quickly became apparent that although our community responded quickly and generously to the financial devastation of COVID, many families did not know how to access resources. Our professional match support team speaks to families every day and quickly put together a database of resources to ensure families knew how to get food and other basic needs met.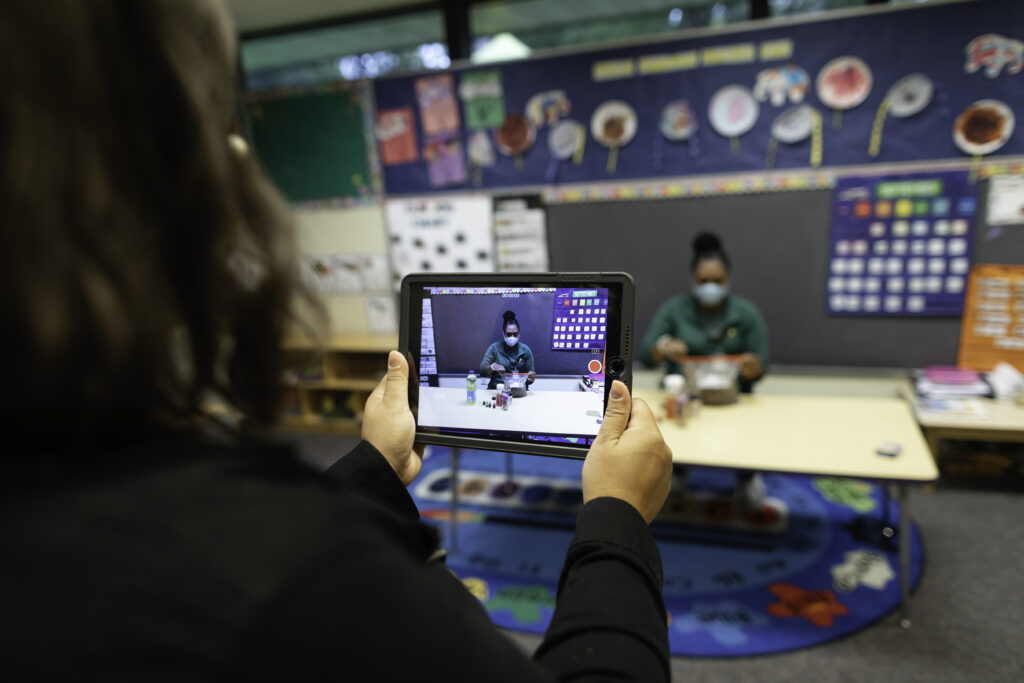 CRCC
"The children and families we serve have complex needs and require medical, educational and developmental services. Serving unique and amazing people requires innovative approaches to everything we do."
For CRCC, their model of care for children of all abilities has always been unique within their walls, so when the COVID-19 crisis forced them to temporarily close their centers in March 2020, they had to quickly pivot their entire business model.
This new paradigm enabled CRCC to send teachers and nurses directly into the homes of vulnerable families who needed their high-quality care. But, perhaps even more importantly, CRCC team members brought with them a powerful new tool, Learning Together at Home. This program, which was written by CRCC, was so popular that families in the Omaha community, and all over the country, began purchasing the curriculum to support remote learning from the comfort and security of their own homes. Learning Together at Home was sent to families in more than six states in our region.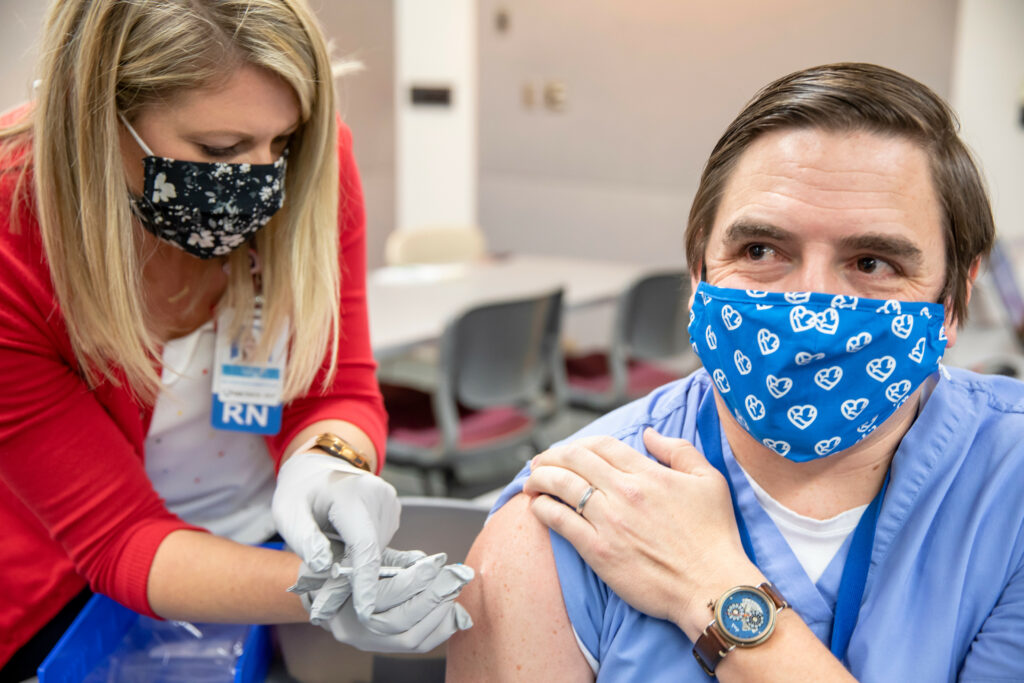 Methodist Health System
"Innovation has been part of Methodist since we first began providing healthcare to the Omaha community in 1891. The emphasis continues today and is an integral part of our mission statement: caring for our communities by the way we care, educate and innovate."
Methodist Health System and the 2020 pandemic will forever be linked in Nebraska – it was Methodist that diagnosed the first COVID-19 patient.
But as the pandemic raged on and Personal Protection Equipment fell into critically low supply early in the year, Methodist OB/GYN Tifany Somer-Shely gave new meaning to the word 'innovation.' She designed, fabricated and produced isolation gowns using non-traditional materials, as well as clear face masks that allowed for lip reading by patients who were hearing-impaired.
This level of passionate dedication is one of the reasons why in 2020, Methodist hospitals garnered a total of 16 awards for achievement of excellence in patient satisfaction at the facility and unit levels. That included 13 five-star awards, one four-star award, one top performer award, and an award of distinction.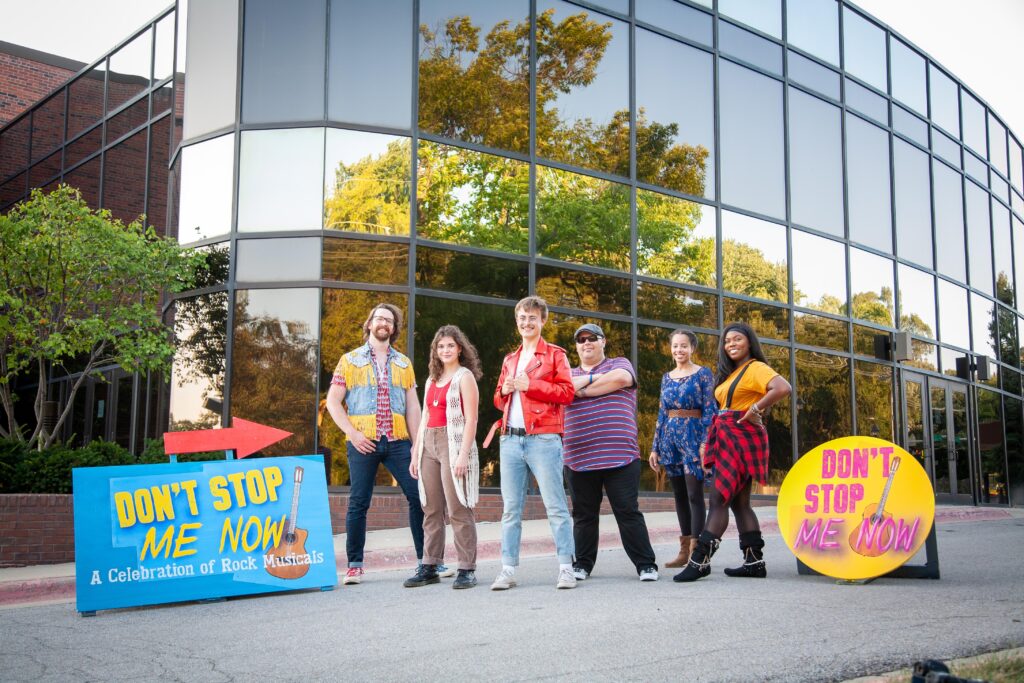 Omaha Community Playhouse
"Innovation is part of our daily operations in theatre. From adopting the latest in theatre technology to making theatre magic happen on stage with every show, we have a staff full of creatives and innovators."
For the Omaha Community Playhouse, great examples of innovation came when the COVID-19 crisis settled upon the city.
Knowing intimately the power an engaging performance can provide to people seeking a respite from the stresses of the world, the Omaha Community Playhouse created a series of safe, drive-in shows that took place in the parking lot. These outdoor performances, done in partnership with Rave On Productions, allowed patrons to watch a concert from their car or lawn chairs while adhering to social distancing guidelines.
Then, they re-imagined their entire season to consist of small-cast shows to better ensure safety within the theatre.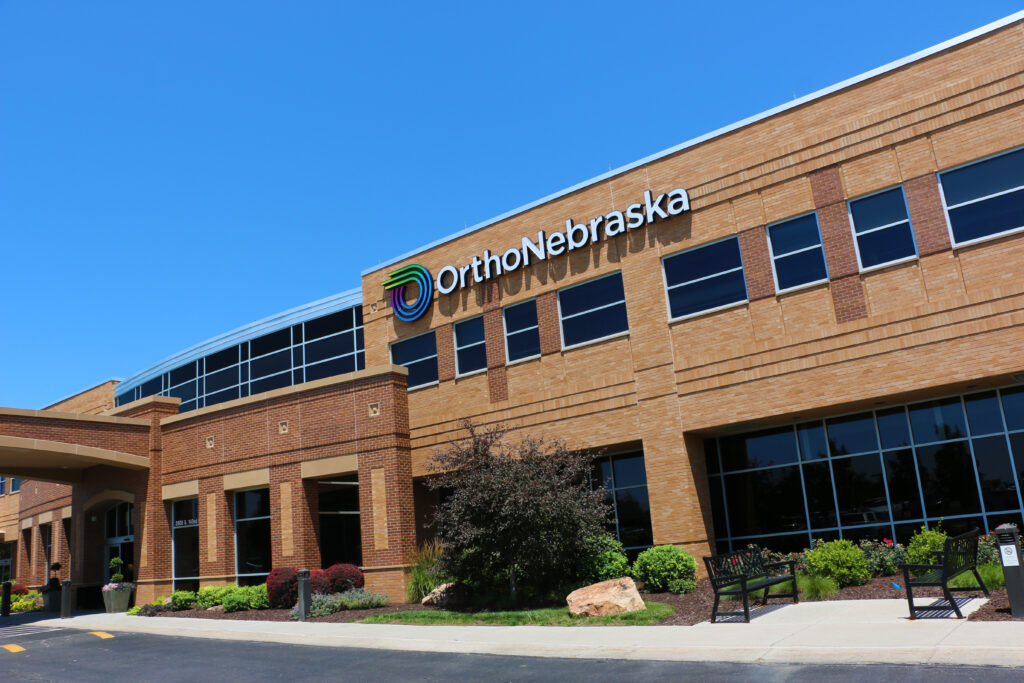 OrthoNebraska
"OrthoNebraska exists to help people move better. And we accomplish this by creating a direct path to life-changing outcomes and an inspired healthcare experience."
OrthoNebraska's innovative efforts are aimed at breaking down the barriers and perceptions around the entire healthcare experience. So, they were eager to find ways that they could support the community during the pandemic.
When there was a personal protective equipment (PPE) shortage, they stood up processes to support healthcare and community organizations. They disinfected N95 masks for healthcare organizations and first responders. They also collected and properly disinfected critical PPE—free of charge—for all community organizations. This continued for the better part of 2020 until the community was able to establish a healthy supply of N95 masks.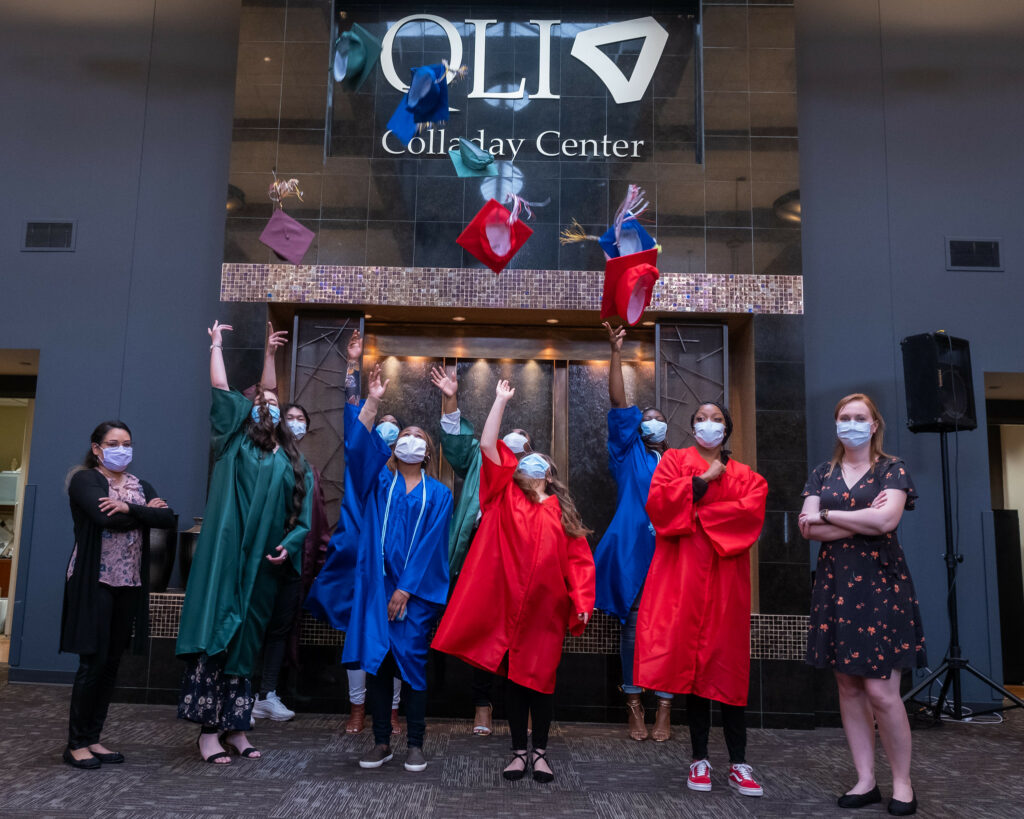 QLI
"At QLI, excellence is measured by our ability to transition injured individuals from fear and hopelessness to purpose and independence."
In recent years, as Omaha's economy improved and the unemployment rate dwindled, it became increasingly difficult to hire quality, dedicated and formally trained staff. It became apparent that this trend threatened QLI's carefully crafted culture of excellence and, therefore, the quality of our clinical outcomes.
A partnership was developed with the Avenue Scholars Foundation to serve socioeconomically disadvantaged high school seniors. Upon request from the Avenue Scholars Foundation, a three-month program was also developed for recent graduates who were not successful in a post-secondary education program.
QLI served 18 individuals in 2019 and programs were expanded to serve 31 individuals in 2020. Many of these students have become model employees and are on their way to becoming leaders on QLI's campus and champions for our mission.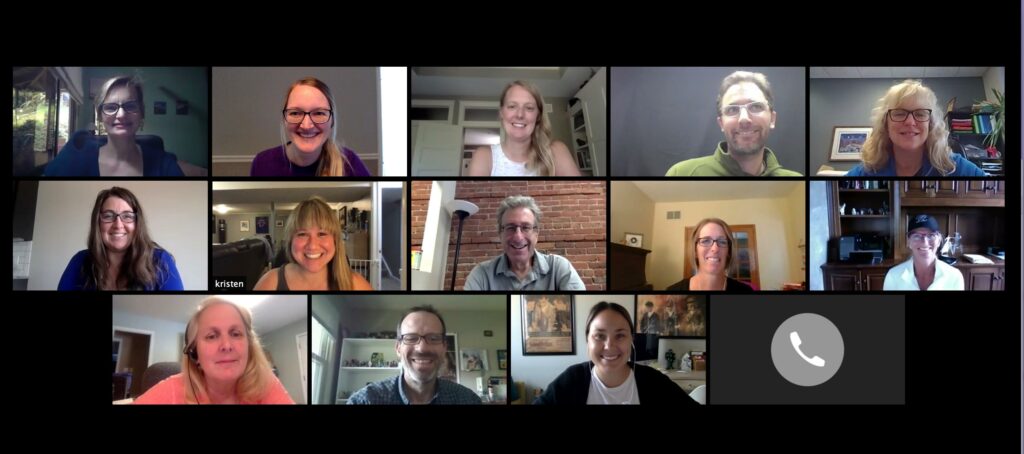 Vic Gutman & Associates
"VGA's philosophy is to hire talented, responsible and self-motivated people and empower them to lead projects and manage client relationships."
Like so many other award recipients, the pandemic compelled VGA to innovate like never before. COVID-19 and the resulting directed health measures forced their staff to transform in-person public events to virtual formats.
For the 2020 Omaha Summer Arts Festival, VGA live-streamed the event on the OSAF Facebook page while also broadcasting from Omaha's public access television station, KPAO. #VirtualOSAF was one of the first virtual events to be offered in the nation with an estimated 25,000 people participating.
As the pandemic continued unabated into the fall, Omaha families had quarantine fatigue and were desperate for safe, out-of-home activities. VGA planned a drive-thru Family Festival at the Omaha Police Mounted Patrol Barn. Families enjoyed free craft kits, holiday characters, police officers on their horses, and holiday entertainment.
Excellence in Leadership recognizes those organizations with a strong vision for the future; a devotion to collaboration, inclusivity and forward-thinking; and a dedication to elevating their employees and the communities they call home.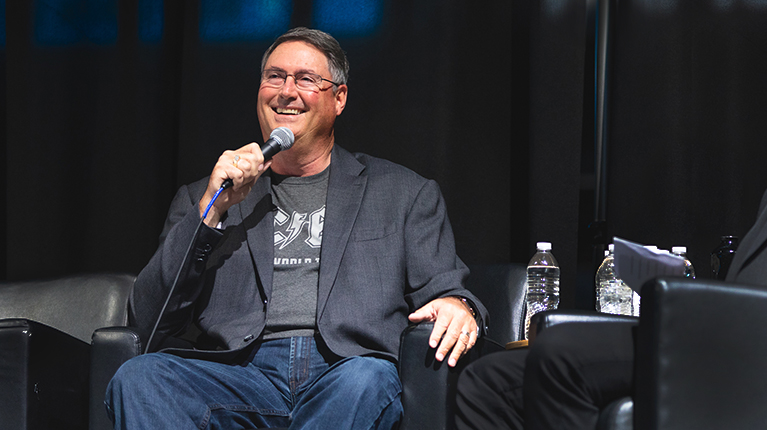 Blue Cross and Blue Shield of Nebraska
"BCBSNE is made up of more than 1,100 employees that all think of themselves as 'One Team. In it for Our Members.'"
Like any company, the pandemic presented unforeseen challenges for BCBSNE that tested their agility and leadership at all levels. So, they transitioned employees to work from home, where they continue to thrive. They were also Nebraska's first insurance company to protect providers and members by fully reimbursing telehealth costs.
BCBSNE also collaborated with Nebraska's Director of Economic Development to hire remote-working customer service representatives in greater Nebraska. They took steps to act on commitments to diversity, equity and inclusion as longstanding Chamber members and Employer Coalition for CODE participants. This included workshops with Inclusive Communities and hiring a director of diversity and inclusion to focus and formalize mindful leadership for our customers and communities.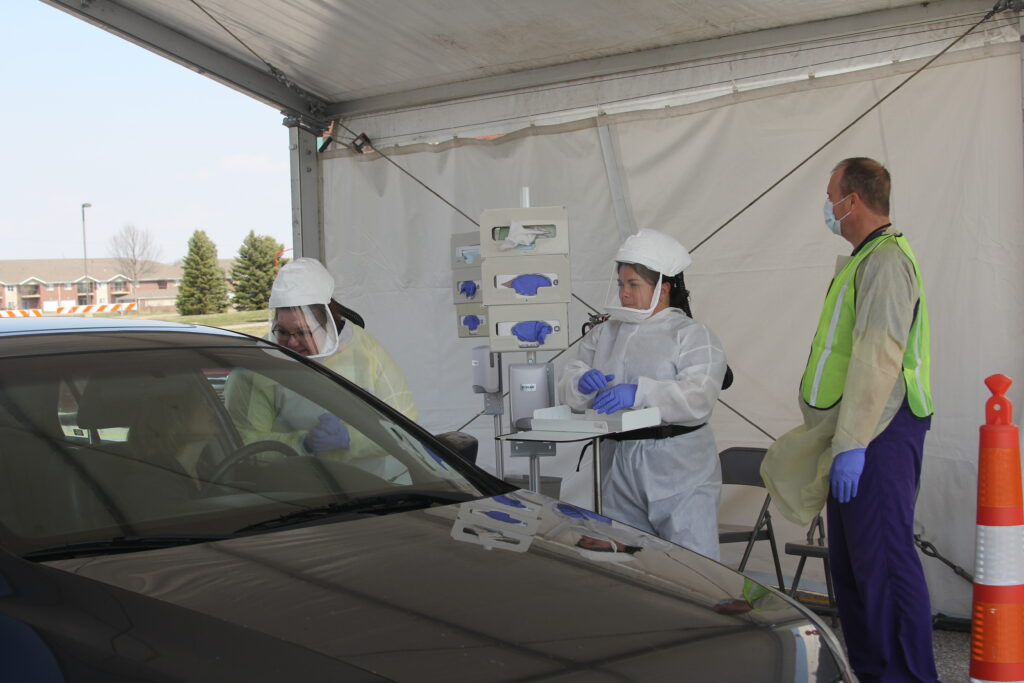 CHI Health
"CHI Health delivers on our mission to provide affordable and high-quality care to everyone in our community, particularly the most vulnerable."
Talk to the leadership team at CHI Health, and they'll tell you that they're not waiting for someone else to "fix" healthcare. They're jumping in, head first, to find new models of care. That means working to bend the cost curve, bring costs down and focus on keeping our community healthy.
They've developed solutions including value-based risk sharing agreements, narrow network products, Direct Primary Care offerings, and direct-to-employer agreements in an effort to drive down costs and offer choices to employers to impact both the health of their employees and the health of their pocketbook.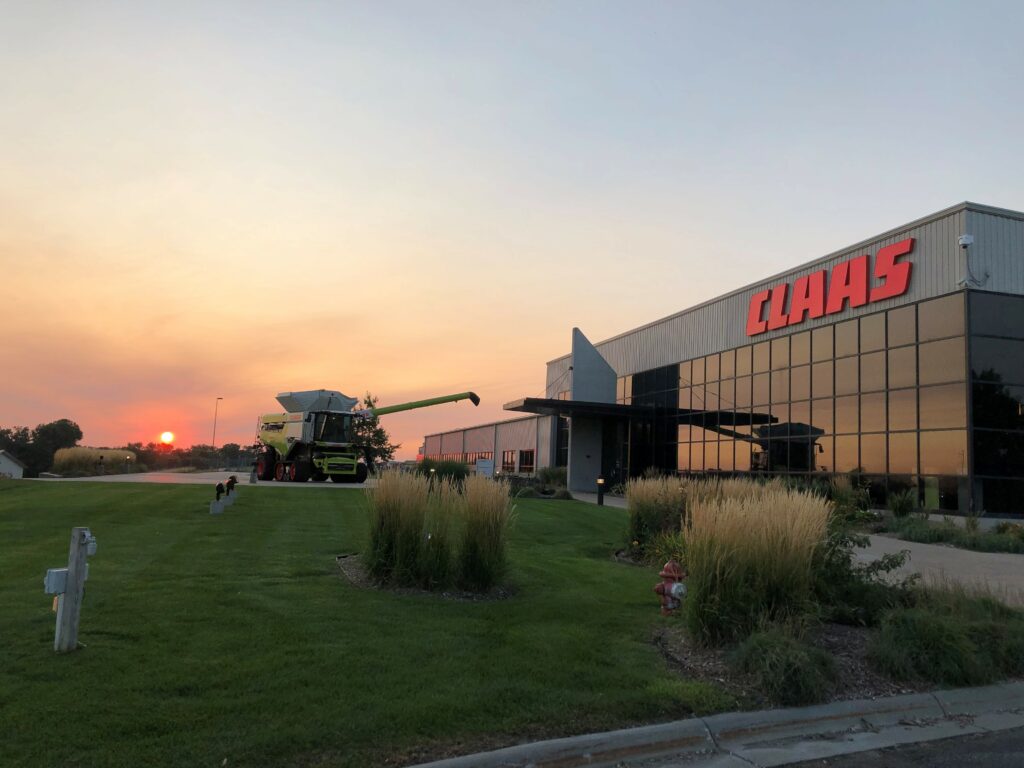 CLAAS
"Investing in a first-class Academy Apprenticeship Program doesn't just help students and educators, but it also plants seeds for the students of the great careers in manufacturing."
CLAAS is serious about solutions to the workforce shortage. Not only are they volunteer advisors with schools and educators, but they also serve volunteer roles on three
professional coalitions all focusing on workforce issues.
CLAAS partnered with Dream It Do It and P4K to offer programs to disadvantaged kids, teaching them real life work skills. They also signed up for Legacy student interns – offering great jobs for bright students from disadvantaged areas in Omaha.
But their commitment to local youth doesn't end there – they also built a first-class training center for apprentices to learn and practice their skills. In both programs, CLAAS pays 100% of the tuition and books, as well as the apprentices while they're in school, labs and on-the-job-training.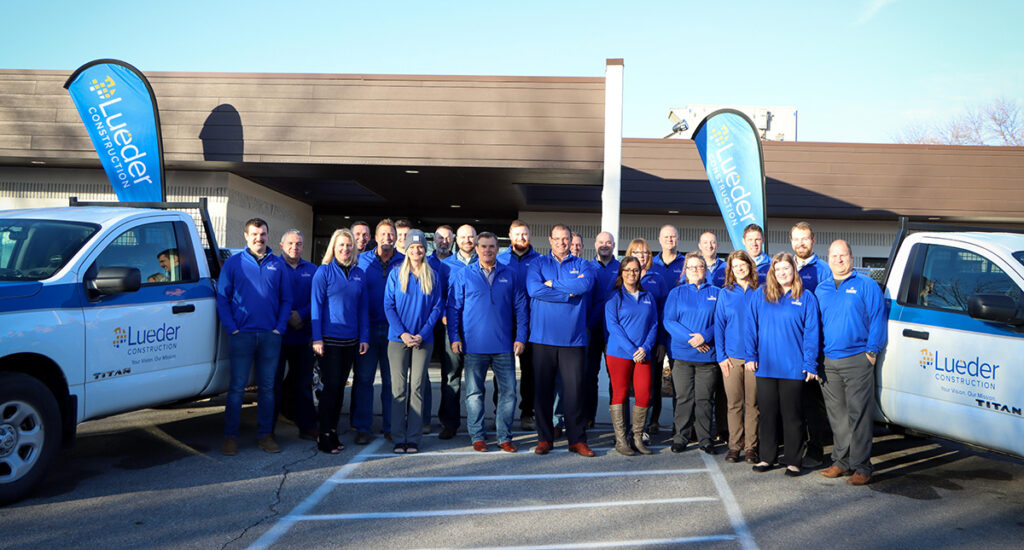 Lueder Construction
"Leadership is not reserved for those at the top. While we know that some folks are born leaders, we also know that everyone leads something. At the very least, we each lead
ourselves."
2020 marked Lueder Construction Company's 136th year. To put that number into perspective, Omaha was just 30 years old when Lueder was founded. That kind of longevity is a testament to their hard work and commitment to leadership.
Following their "Extreme Ownership" mindset, the LEAD Cohort was created for the purpose of developing leadership throughout the ranks. LEAD is an acronym for LEARN, ACCELERATE, ENGAGE, DO. Lueder understands that by investing in individuals, the business longevity and success of the past 136 years will continue far in to the future.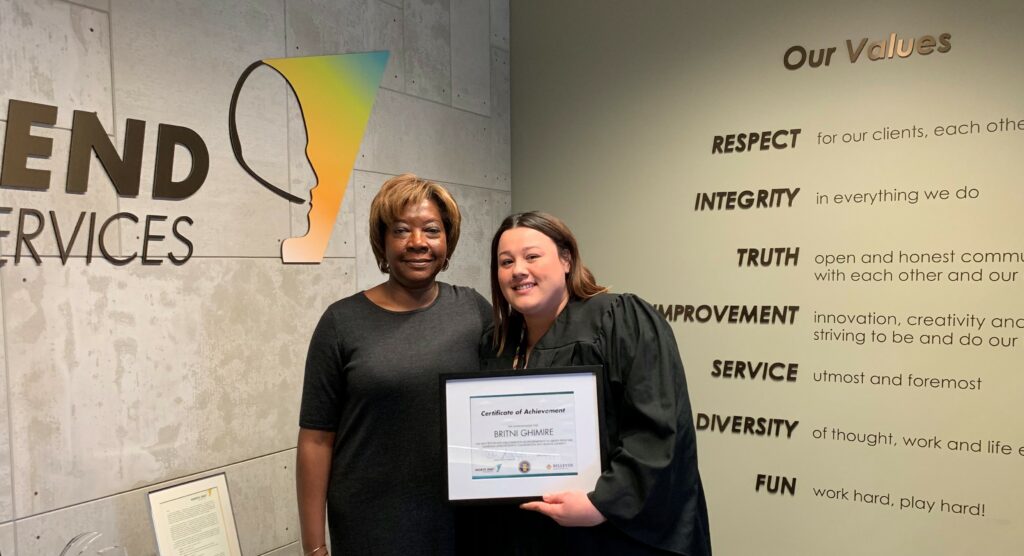 North End Teleservices, LLC
"We are, and have always been, focused on the wellbeing of our employees. They're our foundation, our inspiration, our family – and when they excel, our clients succeed."
North End Teleservices is the largest African-American, woman-owned business by employee number in the state of Nebraska. As they marked their 5-Year anniversary, the governor proclaimed September 1, 2020 as North End Teleservices Day in recognition of their contributions to the state.
NET truly believes leadership happens from the "ground up." During the last quarter of 2020, they promoted a total of 35 employees, all individuals who expressed a desire to grow and learn. Their operations team was able to increase capacity and meet the demand for a number of current government contracts. This also became an opportunity for many of their leaders to take on mentors.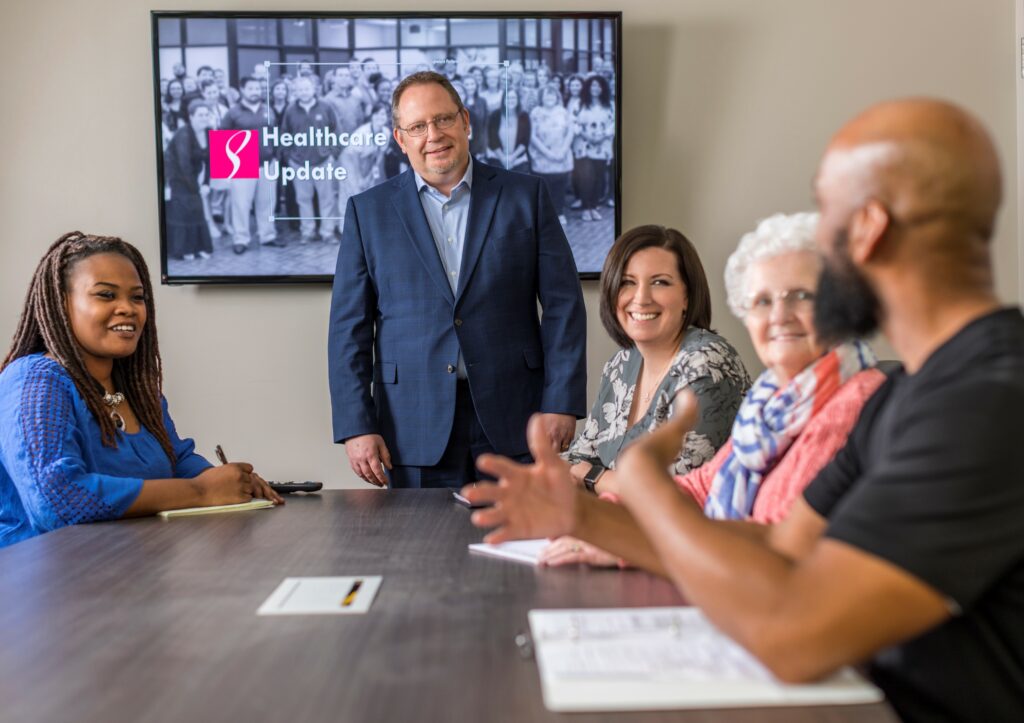 Signature Performance
"We believe that everyone at Signature is a leader because everyone has influence. This is the Signature Way."
The Signature Way culture is dedicated to providing associates with a workplace experience unlike anything they've belonged to before. An essential component of the Signature Way is supporting a diverse and inclusive workplace where associates feel respected and valued at all times.
Many associates have seen an immense amount of growth after participating in the Emerging Leaders program. This program leaves an impact on associates and clients, which in turn feeds the local economy. Signature Performance generates $102.5 million into the Nebraska economy each year. This type of leadership and commitment to their mission is what sets them apart and makes their associates the biggest asset to their success.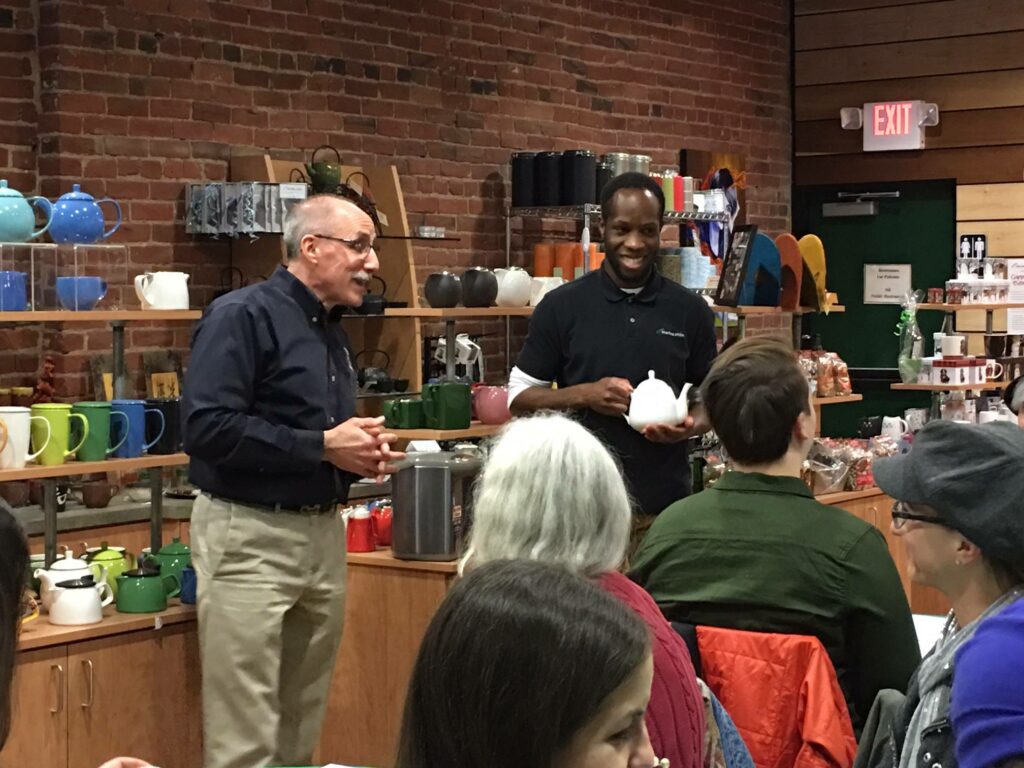 The Tea Smith
"At The Tea Smith, we emphasize a welcoming atmosphere for both employees and customers, and love learning and imparting knowledge about all aspects of tea."
The Tea Smith hires college students, and for most of them, it's their first taste of significant work experience. That's why they provide training and educational resources to help these new hires acclimate to a professional work environment. They also have a tea-wiki which all "Smithies" contribute to as a part of their training.
When the pandemic hit, customers were restricted from coming into the shop. So, the Smithies developed a fun Bubble Tea DIY Kit that allowed patrons to make this popular sweet treat in the comfort and safety of their own home.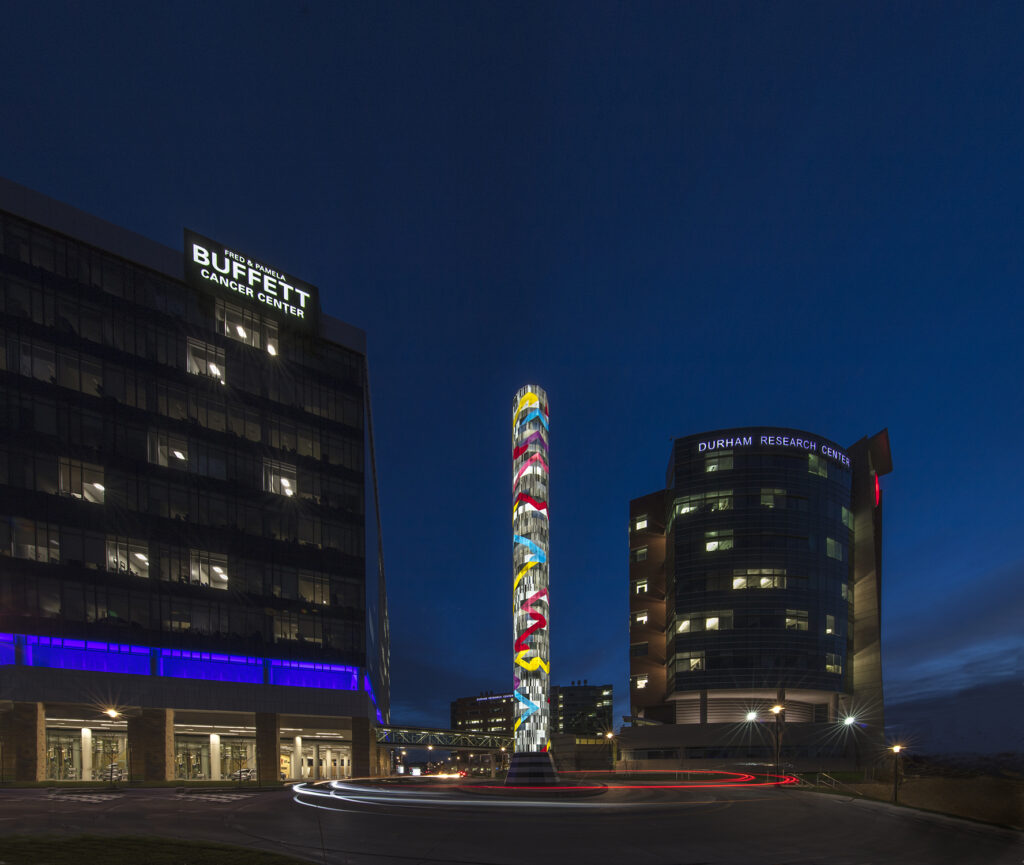 UNMC Business & Finance
"We, with our partner, Nebraska Medicine, work to lead the world in transforming lives to create a healthy future for all individuals and communities through premier educational programs, innovative research and extraordinary patient care."
UNMC was in perfect position to model leadership and make a meaningful difference during the pandemic. With their unique expertise, experience and leadership, UNMC has been an invaluable resource for Nebraska and, often, the nation at large.
UNMC created dashboards to track information and help decision makers make informed choices; created playbooks and provided expertise to help children get back to school and Nebraskans get back to work. They provided resources to first responders and healthcare facilities; gave bi-weekly updates on the latest research and science; conducted groundbreaking research on the manner of transmission, better tests and environmental epidemiology.
Milestones matter, and anniversaries of 25, 50, 75, 100, 125 or 150 years in business mark the dedication of organizational stakeholders, as well as the commitment of customers to the business or nonprofit. 
25 Years
All American Meats
Artisan Stone Co., Inc.
CHI Health
Critter Control of Omaha
Crown Trophy and Awards
DataShield Corporation
Dingman's Collision Center
Elisa Ilana
Elmwood Pharmacy
Embassy Suites Hotel Downtown/Old Market
Holiday Inn Express
International Logistics, Inc.
Jesuit Academy
JMonet
Moylan Kropp
Nebraska Enterprise Fund
Object Partners, Inc.
Power Protection Products, Inc.
Project Harmony Child Advocacy Center
Regal Printing Company
Shamrock Development, Inc.

Sonburst Communication

State Farm Insurance dba- Geyer Ins & Fin Svcs Inc.
The Cleaning Mart, Inc.
Thiele Geotech, Inc.
Thompson
TPG TeleManagement
Upstream Brewing Company
50 Years
Central States Group
Continental Fire Sprinkler Company
Fiserv
Five Points Bank
Greater Omaha Refrigeration
Latino Center of the Midlands
Streck, Inc.
75 Years
Airlite Plastics Co.
Cobalt Credit Union
CTM
Frontier Bag Company
Gunderson's Jewelers
Hertz Farm Management, Inc.
Kirkham Michael
Malnove of Nebraska
Metropolitan Omaha Builders Association
Omaha Public Power District (OPPD)

Smith Insurance

Valmont Industries, Inc.
Watkins Concrete Block Co., Inc.
100 Years
Bozell
Omaha Symphony
Rotella's Italian Bakery, Inc.
Woods Aitken LLP
125 Years
Lawlor's Custom Sportswear, Inc.
Visiting Nurse Association of the Midlands
150 Years
City of Fremont
Ingersoll-Rand Air Center
Many thanks to our generous sponsors.
This event is made possible by the generous contributions of several organizations. We appreciate their support.
Small Business Awards Sponsor

Media Partner

Excellence: Earned Not Given
Learn more about our annual Business Excellence Awards and how to nominate your company.