The future is ours to shape. This is our moment to embrace the endless variety of possibilities, expand our perspectives, step in and step towards each other. This is the 2020 YP Summit.
This year marks the 15th anniversary of the YP Summit—the largest young professionals' conference in the country—an epic event with more than 1,500 attendees. We are bringing an energy worthy of this remarkable endeavor. Over the course of the day, YPs will benefit from inspiring keynote speakers, thought-provoking breakout sessions and an incredible engagement space that fosters connections.
In collaboration with the Greater Omaha Chamber, the YP Summit is organized by YPs, for YPs, and here is our promise:
We will provide a positive experience that energizes young professionals, celebrates our many points of view, expands our networks and challenges ourselves—all with the goal of extending our talents. Together, we will invigorate our personal and professional passions and multiply our impact—taking our collective future to the next level. You will leave feeling empowered and excited to thrive right here, right now. 
Mark your calendars on March 6, 2020 for this groundbreaking event. Registration opens on Monday, Dec. 2, 2019.
YP SUMMIT NEW VOLUNTEER OPPORTUNITIES
As we continue planning the 2020 YP Summit, we will have new volunteer opportunities, including "day of" opportunities as well as more involved roles leading up to the event.
History
This is the marquee event for YPs in Omaha, the YP Summit brings more than 1,500 young professionals together – one place, at one time – to grow personally and professionally, to learn more about community and convert insight into real, positive action using our strategic imagination to see beyond today and redefine what we are collectively capable of accomplishing. The YP Summit began in 2005 as a conference to celebrate young professionals in our region. 
Since then, we have enjoyed a phenomenal lineup of community speakers and nationally known keynotes, including:
Julissa Arce, Immigration & Education Advocate
John Henry, Venture Capitalist
Ari Shapiro, Journalist
Josh Linkner, Entrepreneur
Randi Zuckerberg, Zuckerberg Media
Shabnam Mogharabi, SoulPancake
Baratunde Thurston, Author and Comedian
Frank Warren, PostSecret
John Legend, Singer
Adam Braun, Pencils of Promise
Bruce Mau, Designer
Cory Booker, U.S. Senator
Blake Mycoskie, TOMS
Malcolm Gladwell, Author
Robin Sharma, Author
Questions?
Contact us with any questions or if you are interested in sponsorship opportunities.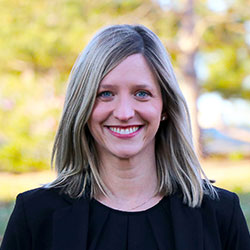 Allison Sagehorn
Manager – Talent
Photo and Video Release
By registering and participating in this event, you consent to the recording of your likeness, image, and/or voice and authorize the Greater Omaha Chamber to use photographs, videos, and audio recordings containing your likeness, image, and/or voice in any medium for any purpose.
GREATER OMAHA CHAMBER
808 Conagra Dr., Ste. 400 Omaha, NE 68102 Phone: 
402-346-5000
Fax: 402-346-7050