March 4-5, 2021
Connect & Grow with Fellow Young Professionals
YP Summit is the largest young professionals' conference in the country—and it happens right here in Omaha. You can expect inspiring keynote speakers, thought-provoking breakout sessions and plenty of opportunities to connect with fellow young professionals. You will leave feeling empowered and excited to thrive right here, right now.
Relive the #WeSummitOmaha Excitement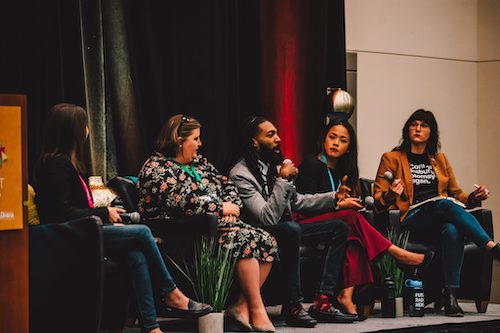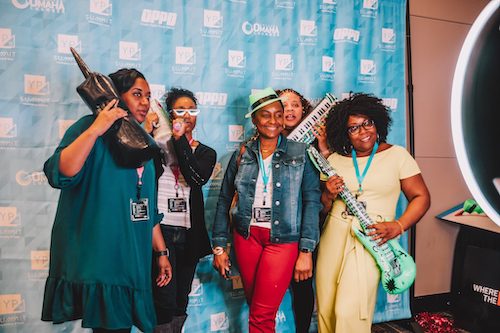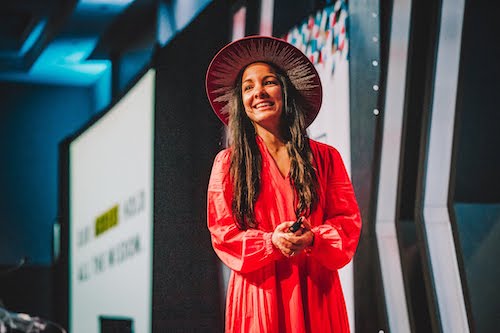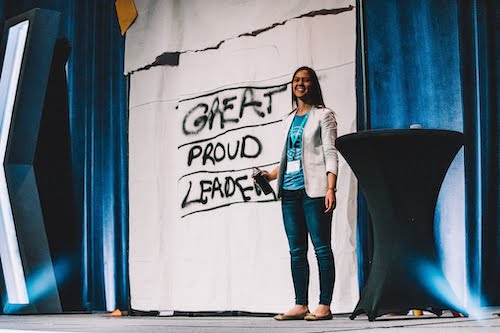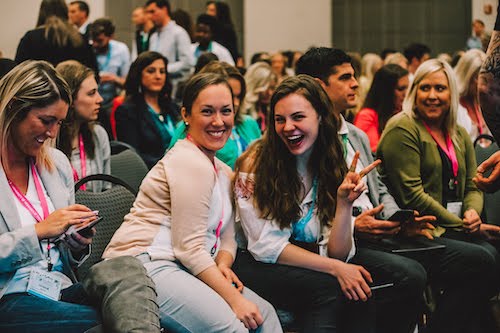 Get In From The Beginning
Be a Sponsor
YP Summit is made possible by the generous contributions of our sponsors. Contact us to see how we can work together.
Be a Speaker
We select speakers who are doing dynamic things at work and in the community. Is this you? Learn more about Speaker RFPs.
The Greater Omaha Chamber Young Professionals, in partnership with our Scholarship Sponsors, appreciate your interest in applying for a scholarship to the 2021 YP Summit. Scholarships are available to any young professional interested in fostering their professional and personal development and cultivating community growth, but need a little help getting there.
Scholarships include one all-day admission to the event and post-party. Each scholarship will cover the majority of the applicant's registration fee. The applicant is responsible for a small portion of the fee to attend.
Applications open in January 2021. 
Be a Breakout Speaker
Each year, we announce a call for submissions for breakout speaker applications. Any individual interested in providing high-quality content that is engaging and would provide attendees with takeaways to is welcome to apply. Our theme is Metamorphosis, and the focus is on professional, personal and community development.
Applications closed on Sunday, Oct. 4.
Applications are available from Monday, Sept. 14 to Sunday, Oct. 4 at 11:59 p.m. To be considered, complete the electronic application within the allotted time frame. Late and/or incomplete applications will not be considered.
Applicants will be notified of their status no later than Friday, Nov. 20, 2020. If selected, speakers will be contacted with additional details.
Applications are available to any individual interested in providing high-quality content based within the parameters outlined below.
Presentation topics should align with our theme and description: "Metamorphosis. How do we look within ourselves to understand what truly needs to change?" The presentation must fall into one of these three categories, as it relates to your interpretation of the theme:   
Professional Development
Community Development
Personal Development
Applicants must be prepared to present in a virtual conference format.  
Presentation must include 3 actionable "takeaways" attendees can put into practice to immediately start improving their lives.
If I am selected, will I have to pay for my ticket?
Speakers receive a complimentary ticket to attend entire YP Summit Virtual Conference and receive any benefits or privileges paid ticket holders receive.
If I am selected, how many guests may I bring with me to attend my session?
Complimentary guest tickets are not provided. If your guests have paid for a registration, they may attend your session.
How many people will hear/see my presentation?
The virtual audience may mean more attendees. We estimate between 200 – 300 people will attend your session, although we cannot guarantee a specific number.
Who owns my content?
You will be asked to sign a release form regarding distribution of your content and use of your likeness. While the ideas are yours, the Greater Omaha Chamber will make decisions regarding distribution of your recorded session. A copy of your recorded session would be shared with you after the event.
What audio/visual equipment is available?
If you are selected, you will receive a follow-up communication designated to address these details.
Will I receive feedback on my session?
Yes. All registered attendees will be invited to provide feedback about your breakout session. This information will be shared with you after the event.
What about an introduction before I speak?
Your application asks for a bio. Be clear and specific in completing this section. This information will be used by a Chamber staff and/or volunteer to introduce you at the beginning of your session.
I have a product/service to sell, may I do so during my presentation?
No. This is not an avenue for sales or promotion of products or services.
I want to advocate for my personal political views, may I do so during my presentation?
No. This is a non-partisan event. Speakers may not attempt to sway the audience towards individual political views, political candidates or parties, partisan organizations or specific legislation. (For example, attendees may be encouraged to vote, but not whom to vote for or a specified political party.)
What kind of promotion will I receive for my participation?
If selected, promotional opportunities, and expectations, will be discussed. The Greater Omaha Chamber is responsible for event promotion and PR, but may also supply you with assets to help spread the word to your networks.
Will you need a copy of my presentation beforehand?
Yes. We will need to either discuss or review your content prior to presentation. A practice session may also be required. If selected, you will receive a follow-up communication designated to address these details.
Will I be paid or receive an honorarium for speaking?
No. The YP Summit and associated media promotion offer our speakers an opportunity to connect with an active and engaged audience while at the same time giving back to our community.
I spoke at the YP Summit in the past. Am I eligible to apply?
Yes. However, the topic must be different.
The YP Summit is made possible by the generous contributions of several organizations. We appreciate their support.
Interested in being a sponsor? Explore our Sponsorship Opportunities.
About
This is the marquee event for YPs in Omaha, the YP Summit brings more than 1,500 young professionals together – one place, at one time – to grow personally and professionally, to learn more about community and convert insight into real, positive action using our strategic imagination to see beyond today and redefine what we are collectively capable of accomplishing. The YP Summit began in 2005 as a conference to celebrate young professionals in our region. Learn more about the YP Council.
Since then, we have enjoyed a phenomenal lineup of community speakers and nationally known keynotes, including:
Vinh Giang, Entrepreneur
Michelle Gielan, Founder & Author
Julissa Arce, Immigration & Education Advocate
John Henry, Venture Capitalist
Ari Shapiro, Journalist
Josh Linkner, Entrepreneur
Randi Zuckerberg, Zuckerberg Media
Shabnam Mogharabi, SoulPancake
Baratunde Thurston, Author and Comedian
Frank Warren, PostSecret
John Legend, Singer
Adam Braun, Pencils of Promise
Bruce Mau, Designer
Cory Booker, U.S. Senator
Blake Mycoskie, TOMS
Malcolm Gladwell, Author
Robin Sharma, Author
YP Summit Promise
We will provide a positive experience that energizes young professionals, celebrates our many points of view, expands our networks and challenges ourselves—all with the goal of extending our talents. Together, we will invigorate our personal and professional passions and multiply our impact—taking our collective future to the next level. You will leave feeling empowered and excited to thrive right here, right now.
Photo and Video Release
By registering and participating in this event, you consent to the recording of your likeness, image and/or voice and authorize the Greater Omaha Chamber to use photographs, videos and audio recordings containing your likeness, image and/or voice in any medium for any purpose.
GREATER OMAHA CHAMBER
808 Conagra Dr., Ste. 400 Omaha, NE 68102 Phone: 
402-346-5000
Fax: 402-346-7050