March 4-5, 2021
We will provide a positive experience that energizes young professionals, celebrates our many points of view, expands our networks and challenges ourselves—all with the goal of extending our talents. Together, we will invigorate our personal and professional passions and multiply our impact—taking our collective future to the next level. You will leave feeling empowered and excited to thrive right here, right now. 
Relive the #WeSummitOmaha Excitement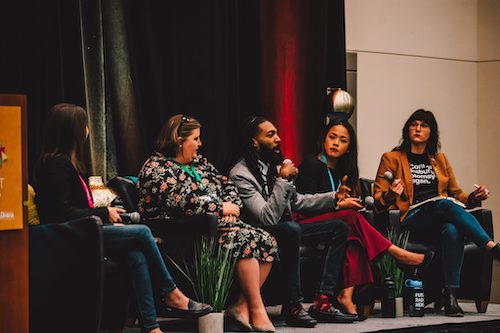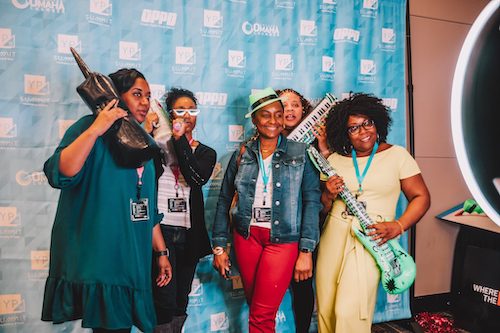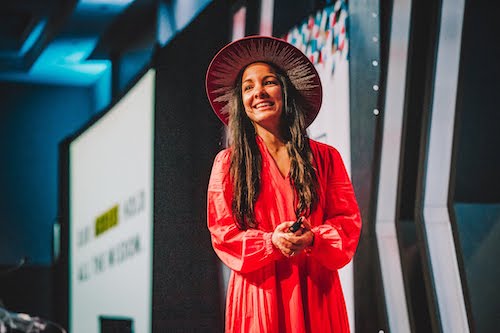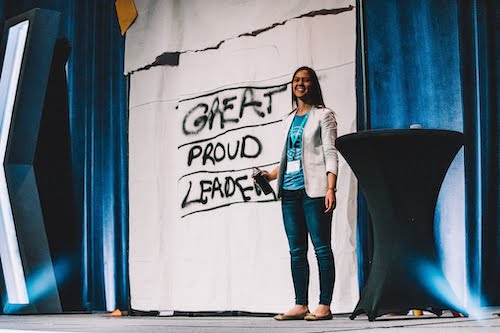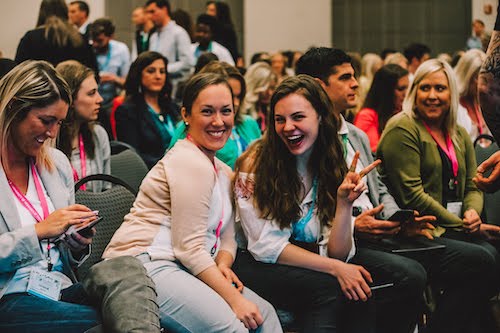 Get In From The Beginning
Be a Planner
Interested in helping to plan the 2021 YP Summit? Submit your info to be notified when the planning committee applications open.
Be a Speaker
We select speakers who are doing dynamic things at work and in the community. Is this you? Sign up to be notified about Speaker RFPs.
Be a Sponsor
YP Summit is made possible by the generous contributions of our sponsors. Contact us to see how we can work together.
The Greater Omaha Chamber Young Professionals, in partnership with our Scholarship Sponsors, appreciate your interest in applying for a scholarship to the 2021 YP Summit. Scholarships are available to any young professional interested in fostering their professional and personal development and cultivating community growth, but need a little help getting there.
Scholarships include one all-day admission to the event and post-party. Each scholarship will cover the majority of the applicant's registration fee. The applicant is responsible for a small portion of the fee to attend.
Applications open in January 2021. 
The YP Summit is made possible thanks to the generous contributions of several organizations. Thank you for your support.
2020 YP Summit Planning Committee:
YP Summit Chair
Elizabeth Kraemer – The University of Nebraska Foundation
Committee Facilitator Lead
Laura Walker – Creighton University
Hype & Promotions Committee
Chair: John Staup – Omaha Public Power District
App Manager: Rakshi Rekhi – Gallup
Brand Influencer: Jordan Bath – TD Ameritrade
Brand Influencer: Savannah Behrends – Midlands Business Journal
Community Partnerships Lead: Katherine MacHolmes – Inclusive Communities
Content Generator: Lacey Jane Ostmeyer – Spreetail
Interaction Facilitator: Itzel Lopez – AIM

Participant Experience (PX) Committee
Chair: Melanie Phelan – The Experience Company
Décor & Go Green Lead: Amber Posch – Mutual of Omaha
Engagement Space Activity #1: Kara Focht – Madonna Rehabilitation Hospital
Engagement Space Activity #2: Blake Peterson – Keystone Financial Services
Engagement Space Activity #3: Susan Masood – Dundee Bank
Engagement Space Activity #4: Amanda Schmidt – Hayneedle Inc.
Engagement Space Activity #5: Mark Schulte – Roe Machine & Pattern Works, Inc
Engagement Space Manager: Sergio Orozco – Right at Home
Signage & Volunteer Coordinator: Kiley Armitage – QLI
Post-Party Execution: Angela Coleman – Nebraska Realty
Post-Party Execution: Kaitlin Ortmeier – The Waldinger Corporation
Post-Party Execution: Kelsey Scroggin – Univeristy of Nebraska Medical Center
Post-Party Sponsorships: Kristin Schemahorn – March of Dimes
YP Council Liaison: Chris Humphries – First National Bank of Omaha
Selection Committee
YP Summit Vice Chair: Nick Knihnisky – Buildertrend
Mohammad Amrollahi ­­– Valmont industry
Kelsey Haswell – Methodist Health System
Jonathan Oswald – HDR, Inc.
Haley A. Armstrong – Nebraska Medicine
Tried & True Group
Chair: Nate Shapiro ­– Beth Israel Synagogue
Kelsey Christensen – Physicians Mutual
Darius Smith – Ferguson
Lindsey Spehn – Gallup
Zach Klebba – Leo A Daly
Angel Starks – Nebraska Realty
Allison Schorr – iCAN Global
Kayla Snow – Creighton
History
This is the marquee event for YPs in Omaha, the YP Summit brings more than 1,500 young professionals together – one place, at one time – to grow personally and professionally, to learn more about community and convert insight into real, positive action using our strategic imagination to see beyond today and redefine what we are collectively capable of accomplishing. The YP Summit began in 2005 as a conference to celebrate young professionals in our region. Learn more about the YP Council.
Since then, we have enjoyed a phenomenal lineup of community speakers and nationally known keynotes, including:
Vinh Giang, Entrepreneur
Michelle Gielan, Founder & Author 
Julissa Arce, Immigration & Education Advocate
John Henry, Venture Capitalist
Ari Shapiro, Journalist
Josh Linkner, Entrepreneur
Randi Zuckerberg, Zuckerberg Media
Shabnam Mogharabi, SoulPancake
Baratunde Thurston, Author and Comedian
Frank Warren, PostSecret
John Legend, Singer
Adam Braun, Pencils of Promise
Bruce Mau, Designer
Cory Booker, U.S. Senator
Blake Mycoskie, TOMS
Malcolm Gladwell, Author
Robin Sharma, Author
Questions?
Contact Allison Sagehorn with any questions or if you are interested in sponsorship opportunities.
Photo and Video Release
By registering and participating in this event, you consent to the recording of your likeness, image and/or voice and authorize the Greater Omaha Chamber to use photographs, videos and audio recordings containing your likeness, image and/or voice in any medium for any purpose.
GREATER OMAHA CHAMBER
808 Conagra Dr., Ste. 400 Omaha, NE 68102 Phone: 
402-346-5000
Fax: 402-346-7050