A vibrant, re-energized riverfront will not only enhance our quality of life, it will help us attract the talent our businesses need to thrive. Two of our region's most respected business leaders – Mogens Bay and Ken Stinson – are supremely dedicated to making this vision a reality, to getting the city "closer to the river."
"What happens with many studies is they tend to end-up on a shelf somewhere and nothing really happens unless someone takes it and decides to do something about it," says Bay, chairman of Valmont's Board of Directors.
For "doing something about it" – for their leadership of The Riverfront Revitalization Project – Bay and Stinson are the Chamber's Volunteers of the Year.
"To me, the impact the project could have on Omaha and the surrounding area, frankly, is transformational," says Stinson, chairman emeritus of Peter Kiewit Sons', Inc. "Other parts of our country have mountains or oceans. What we have is a fantastic river, and we want to get people closer to it."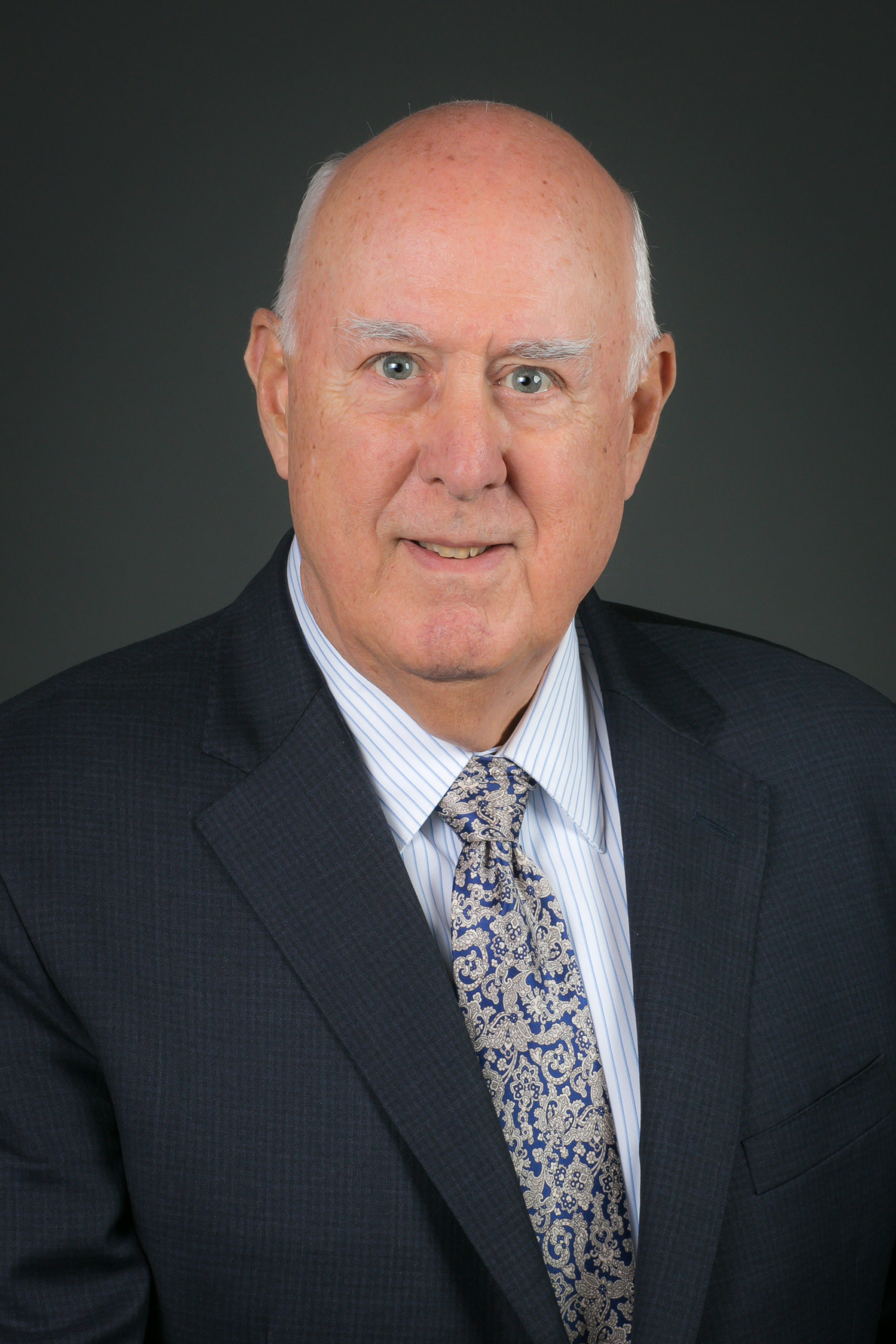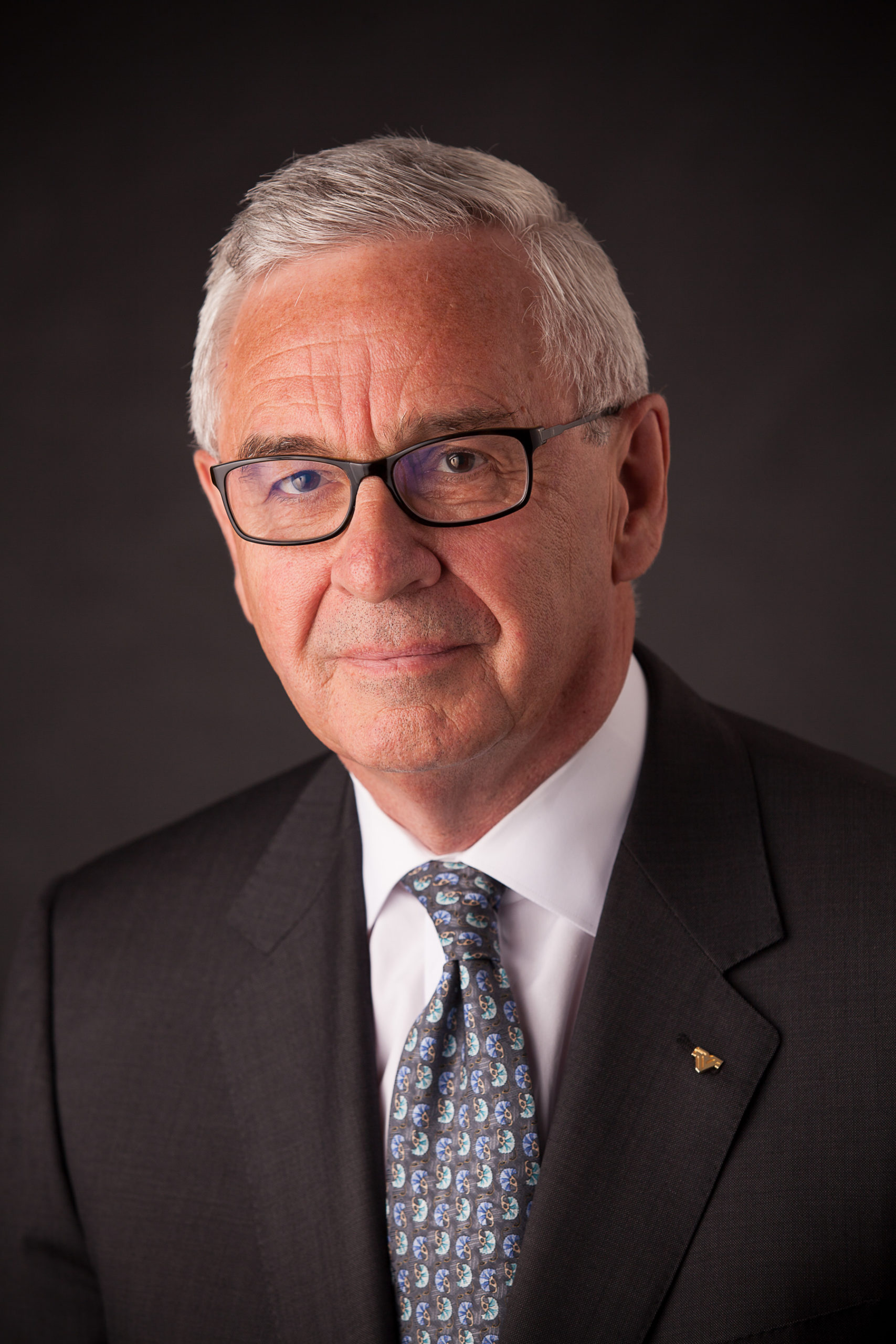 A national team of experts, led by OJB Landscape Architecture, has developed a master plan for areas in and around Heartland of America Park, Lewis and Clark Landing, and Gene Leahy Mall, which has been filled to street level. Bay describes what is being created as a 90-acre contiguous park system or campus.
"It will be a place that attracts young people to live downtown, businesses to move downtown, and people to visit this tri-park area," he says. "All activities in this riverfront area are going to be free – and that's an important part for the foundations who've been incredibly supportive of this."
As a key part of their involvement, Bay and Stinson are leading the massive fundraising effort.
"Since I serve on a number of these foundations, I'm used to being on the other side," Bay says. "Now, I'm asking for money; it's a whole new experience."
Stinson says, "We've raised almost to our target of $300 million (for construction), including the city money. … It's really an incredible reflection of the generosity and philanthropic capacity of this community."
The City of Omaha is contributing $50 million for construction: $15 million in 2019, $15 million in 2020 and $20 million in 2021. The non-profit Downtown Riverfront Trust (DRT) is contributing approximately $250 million in private donations for construction. In addition, the City and the DRT will each contribute $3 million annually for ten years to a fund managed by the Metropolitan Entertainment & Convention Authority for operation, maintenance and activation costs.
"Ken and I went to Mayor Stothert and Mayor Walsh in Council Bluffs and we said, 'We will undertake, at least, finding the money for a good comprehensive study and plan, and if it looks like it could get traction, we will undertake raising the money and overseeing the project,'" Bay says.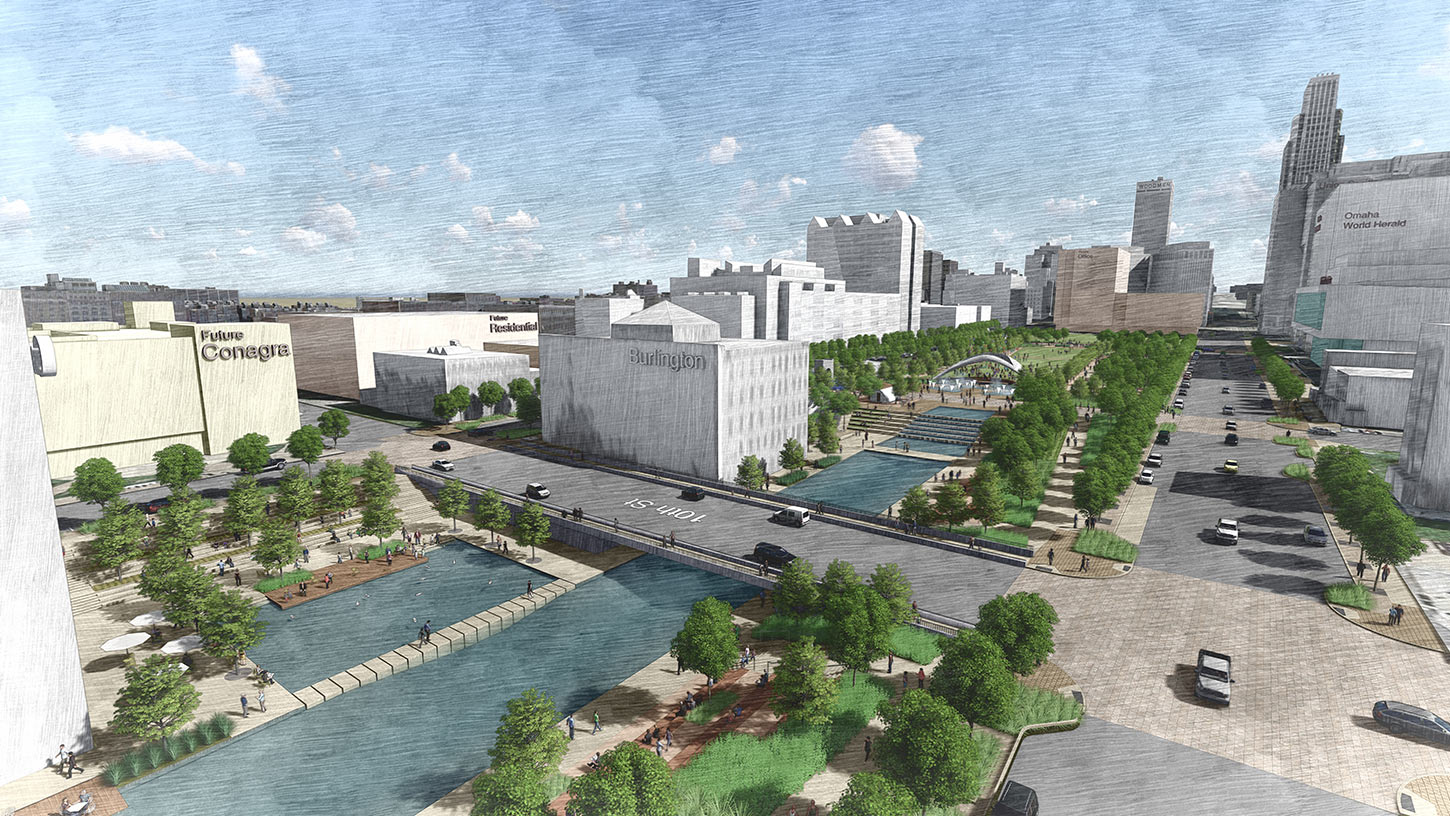 Bay and Stinson says the undercurrent of community engagement that runs through both of their lives was inspired by and passed on from their respective company leaders.
"It's part of the legacy of Kiewit," Stinson says. "I had great models, and they really felt that the leadership of the company's involvement in the community was part of the job. I inherited that approach early on."
Bay says he was influenced by Robert "Bob" Daugherty, the late founder of Valmont, "who was very involved in the community," and by Stinson's predecessor, Walter Scott.
 "Often I get the question, 'How do you have time for this?' Somebody told me many years ago – and they're right – if you want something done, ask a busy person. Busy people get stuff done," Bay says.
He and Stinson have been friends for many years. Both have served on each other's company boards and they serve, together, as trustees of the Daugherty Foundation.
"We complement each other well. We like working together and we have a good time together. And we both have a decent reputation in town," Bay says with a laugh. An understatement when talking about two over-achievers and the Chamber's Volunteers of the Year.
Sign Up for Our Newsletter
Get Omaha news and event information delivered right to your inbox twice a month.