OMAHA, Neb., January 12, 2023 – Yesterday, the Greater Omaha Chamber conducted a statewide tour of Nebraska communities and businesses. Representatives from Omaha were hosted by two Nebraska chambers of commerce – theScottsbluff/Gering United Chamber and North Platte Area Chamber & Development.
This tour – the first conducted since the COVID-19 pandemic – gives leaders from around the state an opportunity to listen and learn from each other's communities to align joint economic and business goals, and to strive for a better connection and future success of Nebraska.
Representing the Greater Omaha Chamber were:
Veta Jeffery, President and CEO, Greater Omaha Chamber
Mickey Anderson, Chairman of the Board, Greater Omaha Chamber
Scott Moore, Chairman, Public Policy Council, Greater Omaha Chamber
Jennifer Creager, Senior Vice President – Public Policy, Greater Omaha Chamber
"Nebraska works best when it works together. This tour gave me a great sense of how different Chambers serve their communities – all with the same goal in mind. I learned so much I can take back with me to the Omaha area. I can't wait for the next tour," said Veta Jeffery, President and CEO of the Greater Omaha Chamber.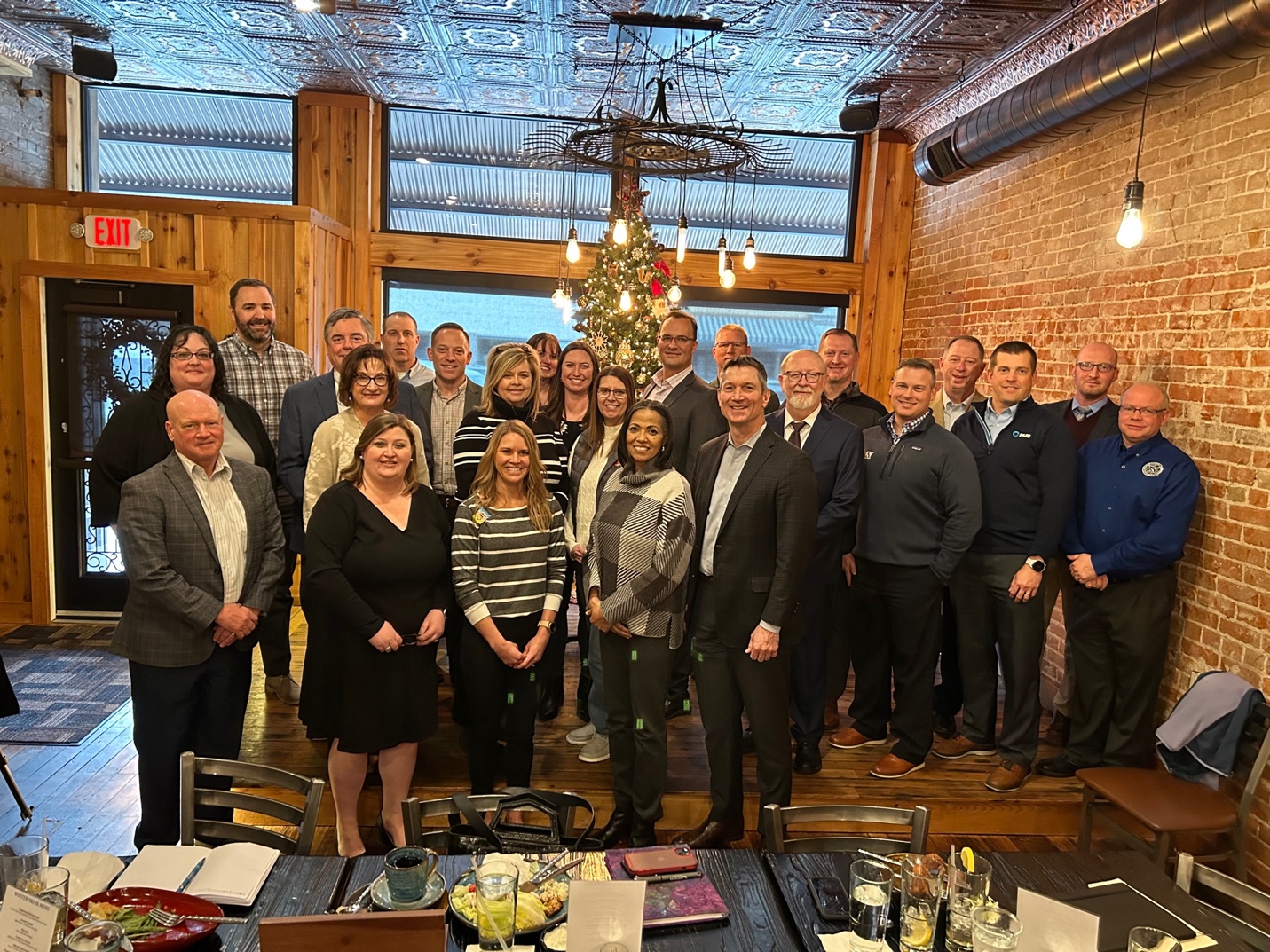 Representatives from the Greater Omaha Chamber join North Platte business leaders.
(credit: Greater Omaha Chamber)
Additional photos available upon request.
About the Greater Omaha Chamber
The mission of the Greater Omaha Chamber is to champion a thriving business community and a prosperous region through visionary leadership and collaboration.
###