SPONSORED POST
As part of our Economic Outlook, we invited sponsors to provide their thoughts on important topics, challenges or issues facing companies in 2023 and beyond. The following post is from Lamp Rynearson.
"If we don't have different perspectives at the table, we're not going to be innovative and creative." 

-Nancy Pridal, Lamp Rynearson CEO/President 
At Lamp Rynearson, we are motivated by our purpose statement "leaving a legacy of enduring improvements to our communities." Driven to make a difference under the vision of our CEO/President, Nancy Pridal, and our phenomenal leadership team, we seek to uplift others and perpetuate the Lamp Rynearson legacy for future generations. 
We understand that ours is a consistently evolving profession as the world's complexities continue to expand. At Lamp Rynearson, we foster different perspectives and unequivocally invite them to the table, as our core values speak to innovation, creativity, inclusivity, equity, and the advancement of our profession. These values are the foundation of our business and culture. 
Another organization that seeks to uplift others is the University of Nebraska Foundation, founded in 1936. A main constant of the foundation is the value Nebraskans place upon higher education. As such, it remains committed to filling the gap and providing aid beyond what the state of Nebraska can provide. 
In partnership with the University of Nebraska Foundation, our firm awards the Lamp Rynearson Civil Engineering Scholarship on a yearly basis. Through this scholarship, we encourage and support the future leaders of engineering on their path toward college completion. This year's winners Grace Ellis, Sidney Matthias, and Stephanie Perez were awarded in the fall of 2022, by University of Nebraska Lincoln Alumni Master, Nancy Pridal. These winners represent a shift in a historically male dominated industry.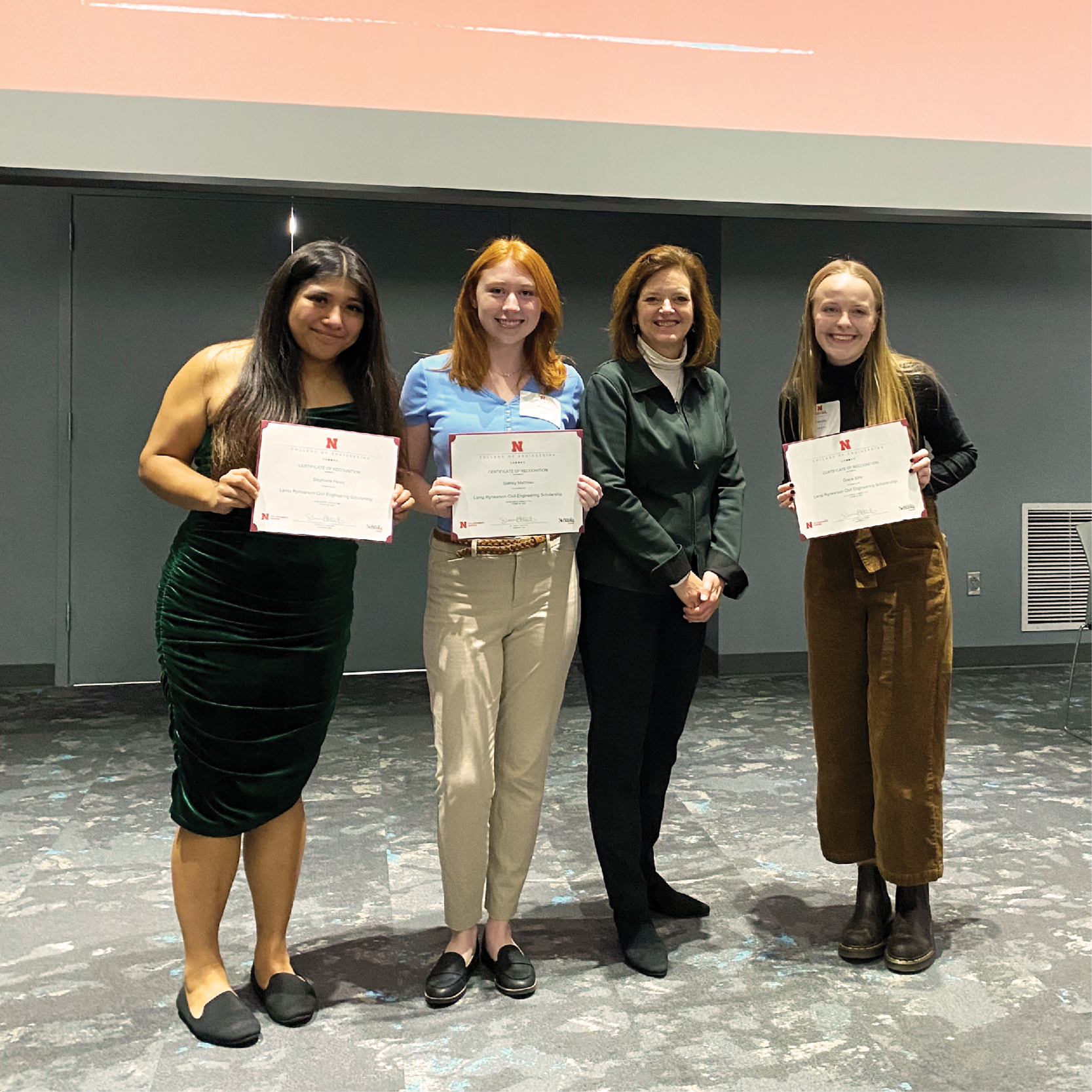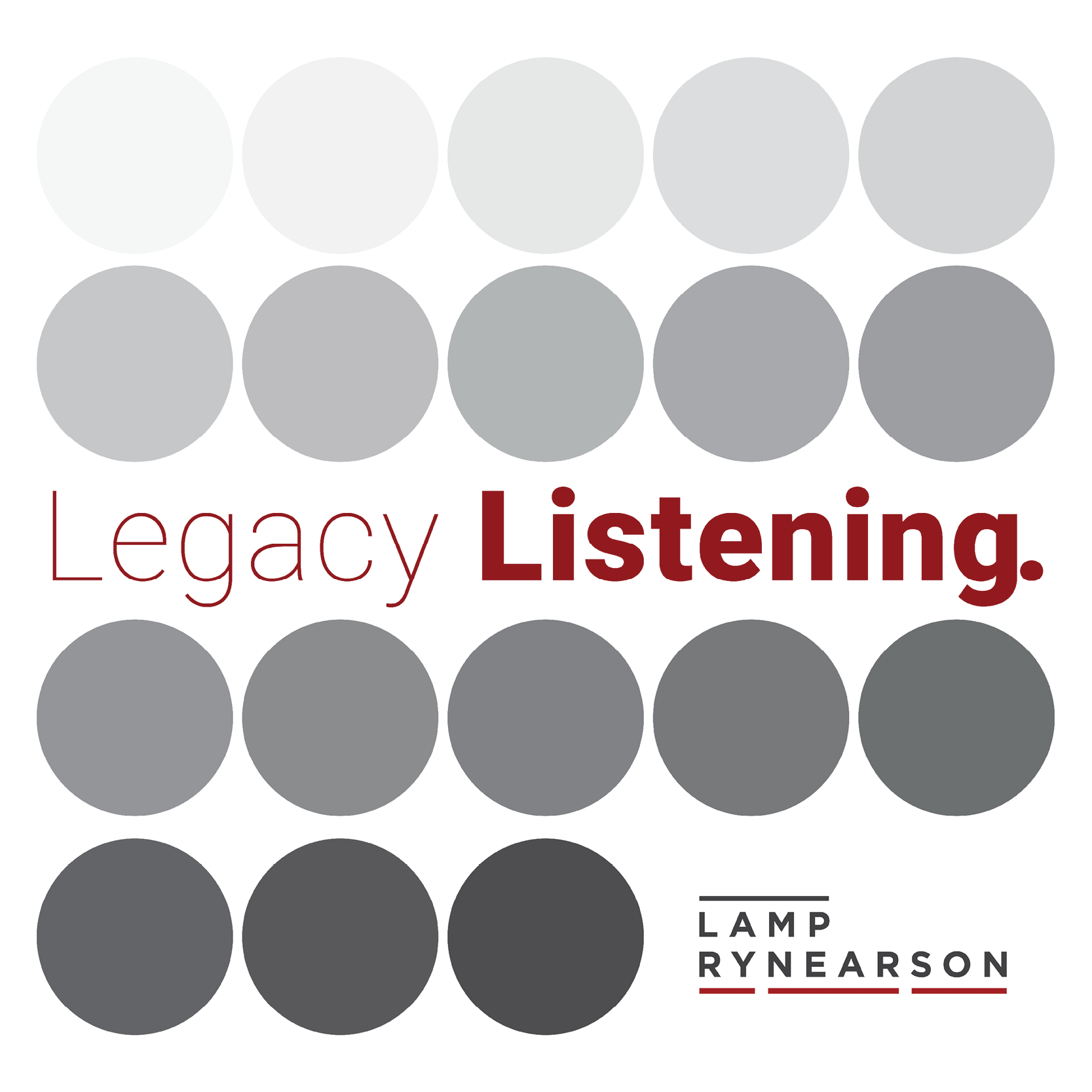 According to the United States Census Bureau, women comprise 48% of all US workers; however, only 27% of STEM professionals are women. While the percentage of females interested in pursuing a STEM degree has steadily risen over the past several years, there is still a significant STEM gap. Historically, girls and women are systematically tracked away from science and math throughout their education, thus limiting access, ability, and opportunity to enter STEM fields as adults.
As a female-led firm, we understand how important it is to mentor, support, and recruit women into the STEM field. At Lamp Rynearson, we champion gender equality, challenge the norms, and drive profitability. STEM professionals are imperative to America's capacity for innovation, creativity, and global competitiveness. In the heartland, we're seeking to cultivate our next generation of STEM change-makers and reduce the gender gap.
Understanding that the road to the engineering profession isn't always traditional or linear, our firm seeks to assist students in navigating their educational journey. Through our partnership with the foundation, we believe in putting students first to affect meaningful change. Educating, training, and hiring women and other underrepresented groups in STEM have the potential to lead to better financial and scientific outcomes. In addition, increasing workforce diversity allows for various perspectives and ideas, leading to a competitive organizational edge.
At Lamp Rynearson, we invite diverse minds to sit at our table. As built environment professionals, we are uniquely positioned to create value in tangible ways. The opportunities are endless when it comes to creating spaces for future generations. So, that's where you'll continue to find us, shaping our future with compassion through outcome-driven directives and thought leadership.
Want to learn more about the different ways Lamp Rynearson is deepening our impact? Check out our podcast Legacy Listening at the following link! https://lamprynearson.com/podcast/