"Come for the education, stay for the careers."
That was the prevailing message during E-Day 2019, a chance for more than 490 first-year University of Nebraska-Lincoln College of Engineering students to connect with the region's top employers – and real opportunities in engineering – through tours and a career expo.
"We want our engineering students to know that no matter where they come from, there are opportunities to have a fruitful engineering career right here in Nebraska. These types of touchpoints with industry are so valuable and add to the personal experiences our students receive," said Jen Skidmore, director of student development for the College of Engineering.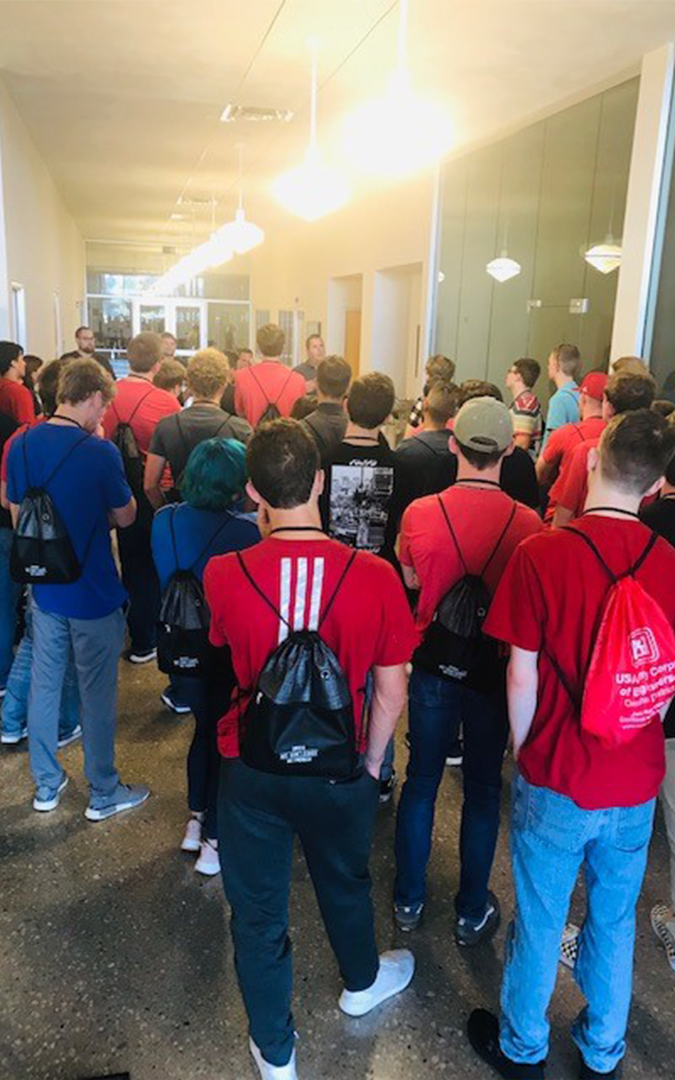 The day also included a Company Expo at the Embassy Suites – La Vista; an opportunity for students to interact with 17 different organizations. 
Talent strategists and economic developers predict an uptick in the need for engineering professionals. E-Day directly supports the Chamber's goals of attracting and retaining the workforce of the future and building upon the region's STEM pipeline and workforce. David G. Brown, the Chamber's president and CEO, says the E-Day experience allows students
"to accelerate their careers with global organizations right here in Greater Omaha."
Part of the annual two-day NUBE Experience (Nebraska Undergraduates Becoming Engineers), E-Day 2019, held on August 23, was coordinated in partnership with the Greater Omaha Chamber. This year's event marked a return to Omaha, where the 2014 and 2017 E-Days were held.
"E-Day 2019 was a big success for us," Skidmore said.
"We had 24 tours all over Omaha. Our incoming students got to see their majors in action at the industry partner sites. Our partners were really eager and ready to be part of our students' impressions about engineering opportunities in Greater Omaha."