Updated: 5/14/20

The Greater Omaha Chamber aims to support our business community in responding to the COVID-19 outbreak by providing access to up-to-date information from trustworthy sources. The resources below can help organizations stay informed and respond to the crisis.
Content provided here includes:
COVID-19 Updates
Nebraska Testing & Case Data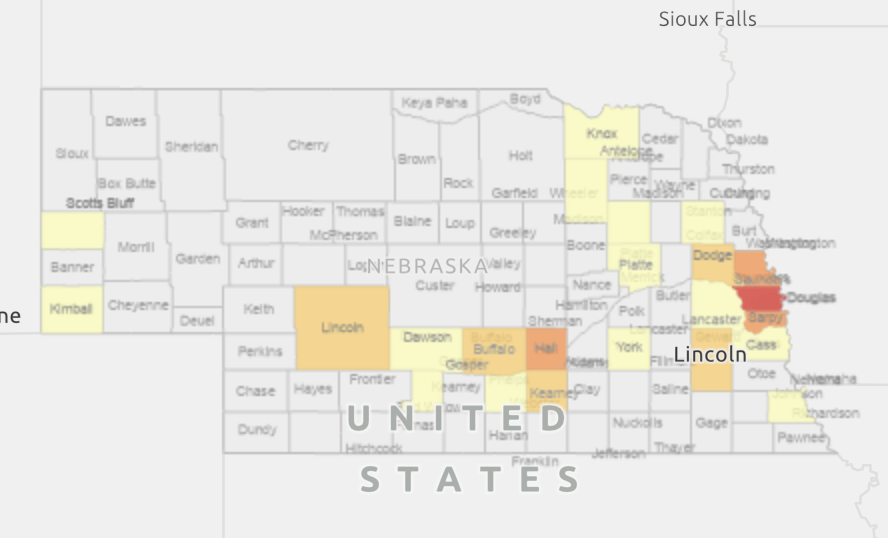 Iowa Testing & Case Data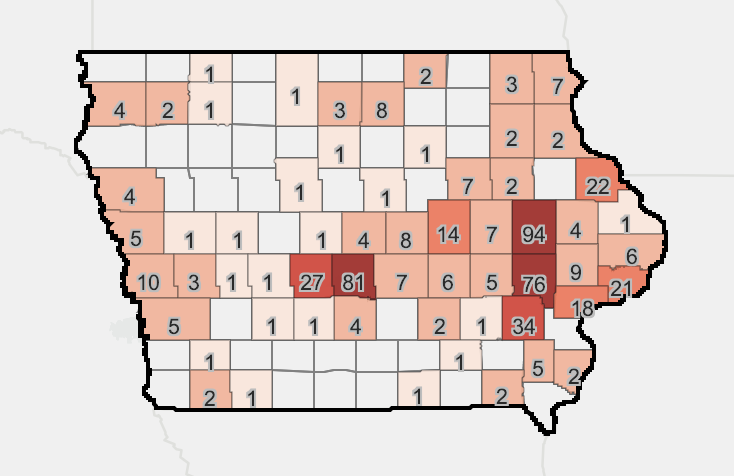 Reopening & Recovery
The Nebraska Department of Health and Human Services has provided reopening strategies for specific business types and industries. Find the guidance document for your business.
Additional Resources
Take the Pledge
The National Safety Council, Nebraska Chapter (NSCN), in collaboration with the Greater Omaha Chamber, Nebraska Chamber of Commerce and Industry and the Lincoln Chamber of Commerce has launched Be Safe Nebraska. Companies can voluntarily pledge to adopt best safety practices focused on keeping their employees, customers and partners safe during the COVID pandemic. 
SBA Loan Programs
Small business who have been impacted by the pandemic may be eligible to apply for an SBA Economic Injury Disaster Loan or loan through the Paycheck Protection Program. See a comparison of the Paycheck Protection Program (PPP) vs. the Economic Injury Disaster Loans (EIDL). 
The recently established $349 billion Paycheck Protection Program is designed to provide much-needed relief to millions of small businesses – allowing them to sustain their businesses and keep workers employed. 
The program supports payroll and other business operating expenses. No collateral requirements, personal guarantees or SBA fees – all with a 100-percent guarantee from SBA. Loan payments will be deferred for six months. Most importantly, the SBA says it will forgive the portion of the loan proceeds that are used to cover the first eight weeks of payroll costs, rent, utilities and mortgage interest.
Unemployed and need assistance?
Use our interactive guide to find local resources.
The Coronavirus Aid, Relief and Economic Security (CARES) Act is a $2 trillion economic relief plan designed to benefit individuals and businesses. The U.S. Chamber of Commerce is providing updated daily documents on the CARES Act.
Among other economic provisions, the bill includes:
A "recovery rebate," provided as a refundable tax credit for individual taxpayers, as well as a $500 benefit for individual children
Provisions for unemployment insurance
A "Paycheck Protection Program" with $350 billion allocated to help businesses with fewer than 500 employees
Read the full text of the CARES Act (PDF).
Understanding the Legislation
The U.S. Department of Labor requires employers with fewer than 500 employees to comply with the Families first CARES Act by posting this notice. They also provide answers to FAQs in a Families First Coronavirus Response Act Q&A.
Guidelines for Employers
The content and legal accuracy of this presentation is subject to change. We caution you that this information is intended as general information only and should not be construed as legal advice as to any particular matter. The presentation and viewing of this webinar does not establish an attorney-client relationship between the viewer and Baird Holm or any of its attorneys.
Federal
State
Understanding Tax Relief
Looking for childcare solutions?
Explore options with our toolkit.
Caring for Employees
Your people are your greatest asset. Below are some resources to help care for your employees during this crisis. The Wellbeing Partners have created a variety of resources (video, posters, etc.) to help you and your employees maintain emotional wellbeing during this challenging time. 
Remote Working
Maintaining Your Workforce
Unemployment Insurance
Any worker in a non-paid status due to COVID-19 may file a claim for unemployment insurance benefits. Unemployment claims in Nebraska are filed online at NEworks.nebraska.gov.
Health Insurance + COVID Coverage
Travel Guidance
Helplines
Nebraska Family Helpline: 1-888-866-8660
Nebraska Rural Response Hotline: 1-800-464-0258
National Suicide Prevention Lifeline: 1-800-273-TALK (1-800-273-8255)
Outlook Enrichment's COVID-19 Help Line for the Visually Impaired: 531-365-5059
Outlook Enrichment's adaptive technology Help Line for the Visually Impaired: 531-365-5334
General Business Resources
We've received a range of questions from business leaders recently. Below are our answers to the most common local questions along with some industry resources that offer guidance. If you don't see your question below, check the National Federation of Independent Business (NFIB) Small Business FAQs.
Webinars & Networking
Check our events calendar.
General Assistance
The Nebraska Department of Economic Development (NDED) is offering assistance to organizations in need. Access the NDED staff directory and get in touch.
SBA Paperwork Assistance
We suggest you consult your bank for help with SBA relief. The following organizations also offer guidance:
Legal Assistance
The Greater Omaha Chamber's business directory includes attorneys.
For Banks and Lenders
For Events and Gatherings
For Food Establishments
For Manufacturers Able to Meet Medical Needs
For Retailers
Workplace Safety Guidance
We know you want to keep your workplace safe for your employees and your customers. Below are some resources we think will help.
Maintaining a Healthy Workplace
Recommended Cleaning Products
Disinfection After a Confirmed COVID Case
Scam Alerts
Cyber-threats and personal information breaches are increasing in the current, uncertain climate. The Nebraska Joint Information Center suggests all online users:
Read more about COVID-19 related scams at the Federal Trade Commission (FTC) resource.
NOTE:  Resources are provided as information only and should not be construed as medical or legal advice. The Greater Omaha Chamber has not received compensation for inclusion of data, material, recommendations or web links related to COVID-19 or to any pandemic-planning strategies included herein.
If you have been exposed to COVID-19 (Coronavirus), or are experiencing symptoms of the disease, call your doctor/medical professional.
Consult an attorney if you have legal questions related to COVID-19. The Greater Omaha Chamber does not provide legal advice.