Accomplishing More Together
This past year, as always, our work was anchored in partnership and collaboration.
We expanded our economic development partnership to span seven counties across two states. We launched several initiatives, addressing opportunity, and inclusion and diversity across the region. We also continued to advocate for your business and a growth-focused economic environment.
As always, we design our annual programming to expand your knowledge and networks in the most efficient way possible. Last year was no different, adding a small business focus to our professional development efforts.
Thank you for continuing to support the Greater Omaha Chamber, an organization committed to ensuring more opportunity, a higher quality of life and a brighter future for everyone. What we've achieved is remarkable. What's ahead is inspiring.

David G. Brown
President and CEO, Greater Omaha Chamber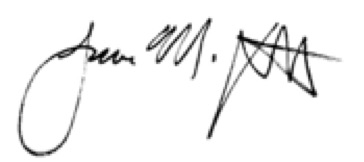 Lance Fritz
Union Pacific, Chairman, President and Chief Executive Officer
2019 Greater Omaha Chamber Board Chairman
Business Growth – create, grow and recruit businesses, jobs and investment in the region
Because new jobs and investment generate prosperity and drive our community forward
Big stories and small stories abound for the economic development of the region. We continued to support and invest in small businesses and startups through The Startup Collaborative, Kitchen Council and REACH. These unique programs empowered entrepreneurs to realize their dreams and earn a living. REACH members landed more than $4 million in contracts, while The Startup Collaborative generated 48 tech-based startups.
Those entrepreneurial wins alone would be a success, but there's also the gorilla in the room. Or, the Google in the data center. The announcement of their $600 million investment in Sarpy County headlined another prolific year for the region. We landed 36 new projects for the year across the region and built a significant backlog of quality projects for 2020 as we hosted 72 prospect visits. We also called on more than 400 local firms to seek opportunities for growth or problem solving.
As promised in the Prosper 2.0 strategy, we spent significantly more time and resources focusing on direct foreign investment. The relationships that were developed in Japan, France, Italy and Israel last year will pay dividends as we move forward with specific targets this year and beyond.
Total Landed Projects
Number of Landed Projects: 36
Capital Investment: $1,034,369,494
Jobs Total: 2,339

New Employees: 1,703
Retained Employees: 636
Number of Jobs at or Above Median Wage: 60%
Total Pipeline Data
Number of Files Opened: 166
New to Market: 119
Retention/Expansion Visits: 412
Number of Prospect Visits: 72
The Startup Collaborative
REACH
Value of Contracts Secured: $4,003,393
People – grow, recruit and retain the talent and workforce needed for the future
Because a healthy, vibrant community depends on a skilled and growing labor pool
This past year saw a huge investment in the people that live and work in the Greater Omaha region. We worked with businesses, schools and nonprofit partners to deliver programs and services that support the area's workforce. The goals we worked toward on behalf of the region's people are crucial components of our five-year Prosper 2.0 strategy.
These visionary programs include the launch of the Commitment to Opportunity, Diversity and Equity (CODE), the kickoff of the Greater Omaha Worklab (GrOW) and the regional partnership of the OPTiN tech-talent recruitment campaign. Together, these efforts represent an intentional effort to attract, engage and retain our strong, empowered workforce.
We continued to build on the success of our classroom-career pipeline with the expansion of Careerockit. This unique program grew once again, providing students from more than five school districts with exposure to a wide range of vocations across the region. Connecting these students with our engaged young professionals creates a powerful funnel for tomorrow's workforce.
As always, the Greater Omaha Chamber continues to be at the forefront of Leadership Development, with more and more opportunities for area professionals to grow their skills. With an expanded Mindset Leadership Series, strong event attendance and another class of Leadership Omaha graduates, there is no shortage of dynamic personalities ready to take Omaha into the next decade.
Mindset
2 Sessions
44 Participants
Leadership Omaha
Omaha Executive Institute
23 Members in the 2019-20 Class
CAREEROCKIT

2019 Numbers
110 schools and nonprofits
20 school districts 
212 employers
21,488 experiences 
Diversity and Inclusion
40 employers signed on to CODE pledge
Place – turn our region into one of the most inspirational communities in the country
Because we're passionate about where we live.
Not only did our region expand, but it also took steps toward being better connected. In October we added Otoe County to our economic development partnership, bringing Nebraska City and several other communities into the Greater Omaha fold. We also launched ConnectGO, a transportation initiative that is focused on crafting a long-term strategy for building a fully integrated city of the future.
In partnership with the transportation strategy, our Urban Core Committee continued to guide the transformation of the heart of the city. The group initiated studies of Governance, Housing, Retail and Site Design, all of which will be completed by early 2020.
Continued emphasis on building Omaha's brand and telling our region's story paralleled efforts in public policy, military outreach and economic development site preparation. The combined initiatives represent a commitment and investment in building a vibrant, inclusive community that supports workforce and business growth.
Public Policy Initiatives
Approved Legislation
Metro transit expansion:  LB 492 authorizes creation of a truly regional transit system for Metro Omaha. 
Highway construction:  LB 616 provides for accelerated construction of large, high priority highway projects through innovative financing.  
Flood control and area development:  LB 177 extends the Papio-Missouri NRD's critical bonding authority for flood control projects.   
Development planning:  LB 452 provides authorization for economic development partner Cass County to join MAPA. 
Economic development:  LB 334 directs additional dedicated funding for the Business Innovation Act. 
Military:  Two bills that will make Nebraska an even more military friendly state were approved.  LB 12 streamlines real estate licensing for military personnel, and LB 115 eases school enrollment for children of military families assigned to Nebraska bases. 
Defense: 
A number of proposals that would be very damaging to Nebraska's employers and employees were successfully held off.  First among those would be repeal of the Sub-S/LLC out-of-state income and special capital gains exclusions. 
Earned Media for Greater Omaha Region 
Number of Articles/Placements: 1,176
Advertising Impressions: 25.58 million

We Don't Coast Social Media Channels 
Facebook Fans: 4,991
Twitter Followers: 3,093
Instagram Followers: 3,834

WeDontCoast.com
#9 – Nebraska – Best States
#14 – Iowa – Best States
U.S. News – 2019
# 8 – Nebraska – America's Top States for Business in 2019
CNBC – 2019
#5 – Omaha – 10 U.S. Cities Where Employees are the Happiest
kununu – 2019
#3 – Omaha – Top U.S. Cities Where Millennials Are Moving, and Staying
Financial Advisor – 2019
#17 – Omaha – The Best Cities for New College Grads in 2019
Smart Asset – 2019
#8 –  Omaha – Cities Where Renters Can Afford to Live Alone
Smart Asset – 2019
#8 – Omaha – Cities for the Best Work-Life Balance 2019
Kisi – 2019
#1 – Nebraska – Best States for Retirement
#2 – Iowa – Best States for Retirement
Bankrate – 2019
Core Services – deliver relevant and high quality member programs, events, services and information
Because we work for you — and because of you.
We continue to operate our organization efficiently and effectively. The beginning of our Prosper 2.0 initiatives meant that core services focused on preparing a sturdy infrastructure for expansion. A new customer database system and implementation of standard operation procedures helped solidify a foundation on which to grow.
Employee engagement remained high through this growth period, with 62% of employees reporting they feel involved and enthusiastic about their work. This places the Greater Omaha Chamber in the top third of Gallup's international database of Q12 participants.
The Greater Omaha Chamber's visibility in the community was punctuated by thousands of people in attendance at our wide-range of events, growth and engagement across social media platforms and steady mentions in unpaid media throughout the year.
Most important of all, our members were given every opportunity to grow their networks, develop their skills and expertise, make an impact on their community and earn recognition for the work they do. From our Small Business of the Month honors to the Business Excellence Awards, the Chamber increases visibility and access for all our member businesses.
Of particular note were the 2019 Business Hall of Fame and Member Appreciation Holiday Party, both of which gave membership an opportunity to meet, greet and connect with fellow members and area business leaders.
We accomplished not just the core service functions, but also the totality of our 2019 programming, with an emphasis on fiscal responsibility. We ended the year with our books balanced and a strong membership base. 
Membership
Total Number of Chamber Members: 2900

New Members for the Year: 415
86% Member Retention Rate
Events
Signature Events Hosted: 6

Signature Event Attendees: 7,274

Networking Event Attendees: 2,556

Total Event and Program Attendees: 10,000+

Event Satisfaction: 4.6/5 Satisfied/Very Satisfied

Financials
Total Revenue (Estimated Through Nov. 2019): $9,703,000
Total Expenses (Estimated Through Nov. 2019): $9,698,000
Prosper Omaha 2.0
Investors: 204
5-year Investment/Fundraised: $26,613,177 (Goal $32M)
Gallup Q12
OmahaChamber.org Web Analytics
Greater Omaha Chamber Social Media Channels
Facebook Fans: 7,795 
LinkedIn Followers: 8,406
Twitter Followers: 15,353 
Chamber Earned Media
Number of Articles/Placements: 4,190
2020 Annual Meeting Presenting Sponsors