Every year, the Greater Omaha Chamber honors those whose vision, work ethic and dedication to community have made Omaha – Greater Omaha. Honorees are selected from nominations submitted by community members and business leaders (like you — so, make a nomination).
Six of these outstanding leaders are set to be inducted into the Omaha Business Hall of Fame this year; a class that has shifted the dynamic in areas as varied as food service and finance, construction and real estate development, energy and entrepreneurship. Each will be featured in a permanent exhibit at The Durham Museum.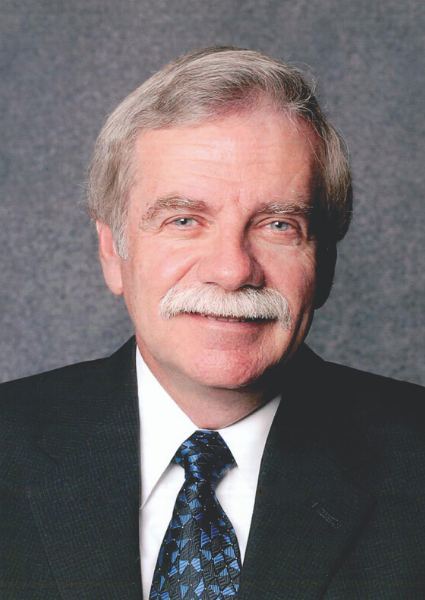 Ron Gartlan
Owner/President & CEO, Godfather's Pizza, Inc.
"One of my personal mottos is 'I refuse to lose,' so I was determined, come hell or high water, one way or the other, that we were going to survive. … I think you're more passionate if you believe in what you're doing."
Ronald "Ron" Gartlan launched his career during a tumultuous time. Four months into his first job – an accountant with Coopers & Lybrand (now PricewaterhouseCoopers) – the U.S. army drafted him to serve a 14-month tour in Vietnam.
Upon his discharge in 1971, Gartlan resumed his career at Coopers & Lybrand, advancing to partner in 1981. A year later, he joined Godfather's Pizza, Inc. as treasurer and vice president of finance. After leading the management team in a leveraged buyout in 1988, Gartlan became chief operating officer. He rose to the tri-part role of owner, president and CEO after buying out his partner, Herman Cain.
Born in Canada, Gartlan moved to Kansas as a child and Omaha as a teenager. He continues to be involved with his alma maters of Creighton Prep and Creighton University. Godfather's Pizza has been a Boys Town corporate sponsor since 2004 when Gartlan agreed to print the Boys Town National Hotline phone number on Godfather's Pizza boxes. Since then, Godfather's Pizza has contributed over $2 million to Boys Town.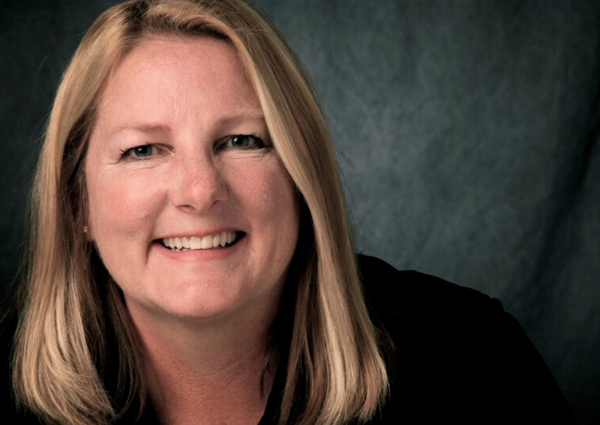 Karen Linder
CEO, Linseed Capital
Executive Chairwoman, Tethon 3D
"Being successful in business requires a lot of hard work; it doesn't happen overnight. But I think people should stop and enjoy the experiences along the way. Success isn't the end goal; it's more about living your life and enjoying the whole experience."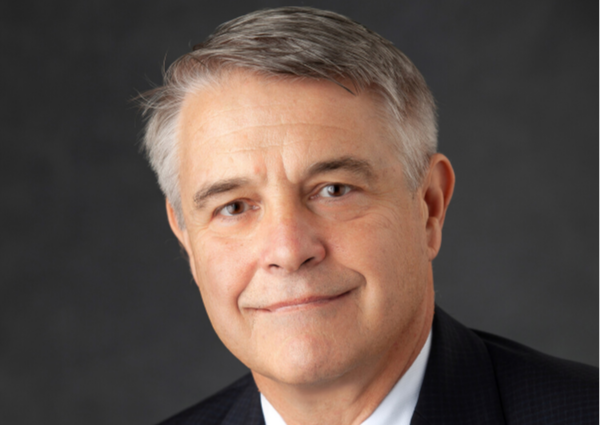 James Linder, M.D.
 Chief Executive, Nebraska Medicine
Professor of Pathology and Microbiology, University of Nebraska Medical Center
"We've both been very fortunate to be born and live and work in Omaha. It's just a magnificent community both on a business side, the professional side and what it does for all of the citizens. So, we're very thankful for that."
Dr. James "Jim" Linder serves as CEO of Nebraska Medicine; Karen Linder as Executive Chairwoman of Tethon 3D, a company the husband-and-wife team co-founded in 2014. Not only are they leaders and entrepreneurs, the Nebraska natives are also champions for other visionaries.
Awarded multiple times for supporting entrepreneurship in the Midwest, the Linders started Linseed Capital in 2008, investing in and mentoring dozens of early-stage companies, including Bulu Box, Flywheel, Nobl, SkyVu Entertainment and Travefy.
Prior to supporting founders and founding companies of her own, Karen Linder graduated from Nebraska Wesleyan University and began her career as a cytotechnologist at Good Samaritan Hospital in Kearney. She transitioned, from there, to the University of Nebraska Medical Center (UNMC) where she founded the state's first School of Cytotechnology. That experience empowered her to start her own company, Heartland Pathology, which she sold in 2011. Today, Karen leads Tethon 3D, an Omaha manufacturing company that produces materials and hardware for ceramic 3D printing.
Dr. Jim Linder earned his medical degree with distinction from UNMC, completed his residency training in pathology at Duke University Medical Center and joined the UNMC faculty in 1983. The holder of multiple patents, Jim's research led him to the commercial sector as chief medical officer for Cytyc Corporation and co-founder of Constitution Medical.
Prior to being named CEO of Nebraska Medicine in 2018, Jim served as interim dean of the UNMC College of Medicine, interim president of the University of Nebraska system and president of the University Technology Development
Both Jim and Karen serve and have served on multiple boards, including the boards of some of
Linseed's portfolio companies. Their philanthropic activities focus on entrepreneurship, the arts and education. The Linders founded the Linder Learning Center at the United States and Canadian Academy of Pathology, which supports internet-based pathology education worldwide.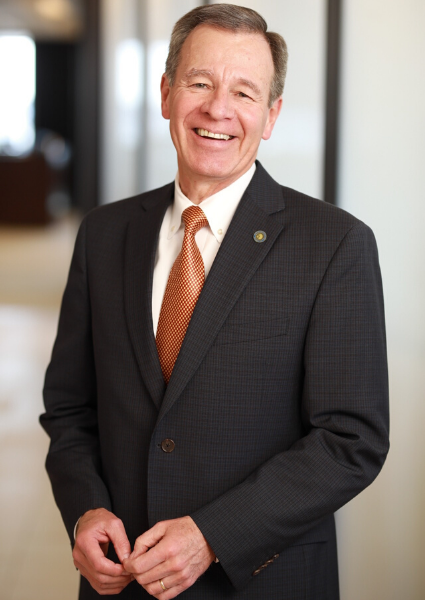 Rodrigo López
Chairman, AmeriSphere Companies
"(Leaders) are in an organization to support everybody else who works there. I frequently think about the description of a company as a triangle, but instead of the administration being at the top of the triangle, I prefer the concept of that triangle upside down and the administration is at the bottom supporting everybody else. That really makes institutions and companies successful."
Born and raised in Cali, Colombia, Rodrigo López's life-long dedication to serving others was fostered throughout grade school by the Jesuits. He came to Superior, Neb., as an exchange student, and returned for several summers to work on a farm and for a railroad maintenance crew while attending the University of Nebraska-Lincoln.
López's work in commercial real estate finance began at Woodmen Life. He later founded AmeriSphere Financial, which, in partnership with McCarthy Group, became one of Fannie Mae's 25 delegated lenders and a multifamily lender for the U.S. Housing and Urban Development FHA program. In 2015, NorthMarq acquired AmeriSphere Financial and its $5.5 billion multifamily rental housing loan portfolio.
After retiring from NorthMarq as executive chairman, López and his wife, Mary, started AmeriSphere Companies in 2018. Their first development project is Capitol Place, a mixed-use, commercial/multifamily rental housing project in downtown Omaha. 
He continues to serve on a number of boards, including those of the University of Nebraska Foundation and Omaha Performing Arts.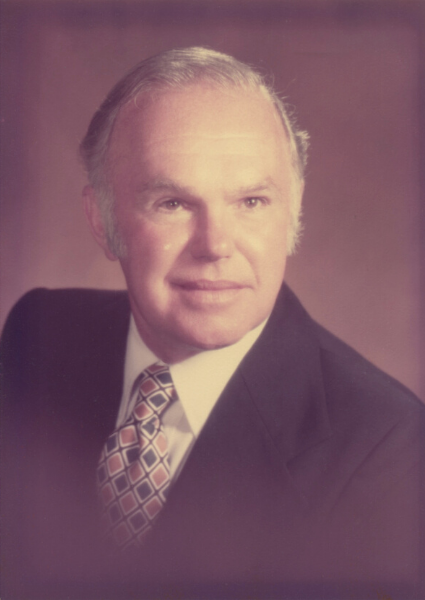 Robert G. Lueder (1922-2013)
Past President, Lueder Construction Company
"Bob was a man of great integrity. He really understood doing the right thing for the right reasons. He truly, truly cared for the people around him." – Brad von Gillern, CEO, Lueder Construction Company
Robert G. "Bob" Lueder felt his greatest accomplishments were raising four children with his wife, Mary, and heading Lueder Construction Company for more than three decades.
Born and raised in Omaha – a graduate of Benson High school – Lueder's architectural engineering studies at lowa State University were interrupted by World War II. He fought as an infantry platoon leader under General Patton and was seriously injured in the Battle of the Bulge, a sacrifice that earned him a Purple Heart, Silver Star and the Presidential Unit Citation.
Lueder finished his studies at lowa State after the war and joined Lueder Construction in 1940, a year after his father, Roy, acquired full ownership of the general contracting firm. Known for taking meticulous notes in his black notebook, Bob rose to company president in 1961 and grew Lueder Construction into a regional powerhouse before fully retiring in 1994.
A 33rd degree Mason, Lueder's active involvement in the community included service with Nebraska Methodist Hospital, the Greater Omaha Chamber, University of Nebraska Medical Center and the Omaha Community Playhouse.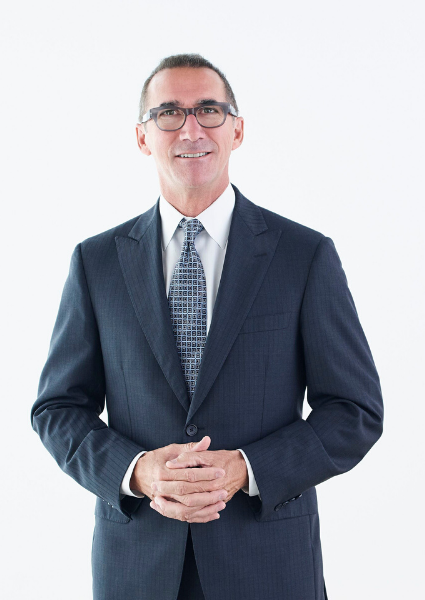 Paul Smith
Board of Stakeholders, Tenaska, Inc.
President, Black Dog Management
"Surround yourself with diverse, bright, hard-working, passionate people. Focus on creating real value and work hard. That probably won't be enough unless you have a long-term focus and a little bit of luck. I think that is consistent with the way my life worked out."
Paul Smith leads Black Dog Management, an investment and real estate development firm focused on strengthening Omaha's urban core. True to its mission, Black Dog is the lead investor in The Capitol District, a $205 million mixed-use re-development project in downtown Omaha, and Millwork Commons, a $300 million effort that is transforming a former industrial park into a collaborative community in north downtown.
Prior to launching Black Dog Management, Smith worked in the energy industry for more than 35 years, including 25 years with Tenaska and its affiliates. In addition to his role as the company's vice-chairman, Smith served as co-founder, CEO and senior managing director of Tenaska Capital Management (TCM). Though retired from day-to-day operations, he is still an owner and continues to serve on Tenaska's Board of Stakeholders.
United Way of the Midlands honored Smith and his wife, Annette, as its 2018 Citizens of the Year for their work promoting the arts and supporting youth development in Greater Omaha. Paul Smith currently serves as Chairman of the Joslyn Art Museum Board and is a past Board Chair of Film Streams, Bemis Center for Contemporary Arts and Omaha Conservatory of Music, which he and Annette founded. The Smiths also co-founded Impact Circle-Big Brothers Big Sisters of the Midlands and have been instrumental in fostering annual events, including Louder than a Bomb Youth Poetry Festival and the Great Plains Theatre Conference.
The Omaha Business Hall of Fame was initiated in 1993 in celebration of the Chamber's centennial anniversary. Proceeds from the Omaha Business Hall of Fame Gala support the permanent Omaha Business Hall of Fame exhibit at The Durham Museum and the annual Young Professionals Summit, a project of the Greater Omaha Chamber Young Professionals. The induction of this year's class will bring to 172 the total number of honorees in the Omaha Business Hall of Fame.
The 2021 Omaha Business Hall of Fame Gala sponsors are Fraser Stryker PC LLO, KPMG LLP and U.S. Bank.
Nominate Someone You Know
Omaha Business Hall of Fame honorees are selected from nominations submitted by community members and business leaders–like you.