If your company name is synonymous with blooming and flourishing, withering isn't an option. What started as a full-service accounting firm in Omaha has grown into a multi-divisional business solutions company.
"Verdant offers more than meets the eye," said Angela Schroeder, Verdant's vice president of business development.
Two years ago, CPA-firm Goracke and Associates rebranded to become Verdant; a milestone that also saw the addition of several new divisions:
Creative, the full-service, in-house digital marketing and advertising division of Verdant. "At Verdant Creative, we listen and learn. We get to the heart of why you do what you do and tell that story," Schroeder said.
Wealth, which offers integrated financial planning by bringing together independent qualified financial planners, in-house tax professionals, estate planning attorneys and other service experts.
Coverage, which protects clients from potential loss though risk management and insurance services.
Human Capital, which focuses on ensuring clients have the right resources and practices in place to reduce liabilities, protect their businesses, support people and create a culture that increases productivity, improves satisfaction, and attracts and keeps the best people.
"We provide outstanding service to our clients because of our dedication to our underlying principles," Schroeder said. "​We value professionalism, quality, and responsiveness. We make sure to embed these qualities into our everyday lives."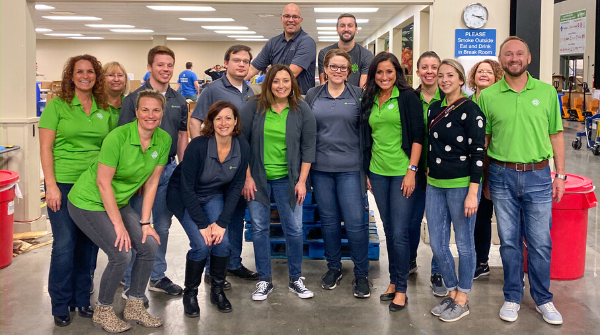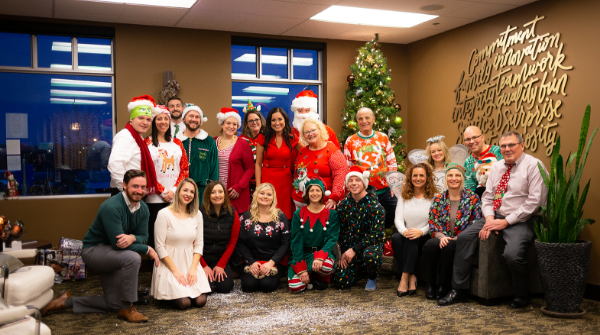 Winning Insights from Our February Winner:
Providing an Excellent Customer Experience
"Creating remarkable customer experiences is at the core of our values. We don't just want to meet customer expectations and give them the results they desire; we strive to exceed their expectations in a big way," Schroeder said. "We start by listening closely to our clients' needs and making them feel uniquely important every step of the way. We strive to over communicate so every client knows what to expect, then ask again to be sure expectations are met."
Empowering Employees and Creating a Culture in which They Can Grow and Succeed 
"The owners of Verdant have created a unique company culture and truly a family environment," Schroeder said. "Everyone comes together to work towards a common goal and create for our clients a remarkable customer experience. We celebrate victories big and small; give gratitude; and extend support, positive vibes or a helping hand when needed. We value integrity, generosity, service, teamwork and laughter. Employees feel empowered to work in their strengths and make changes to help the company grow."
The Value of Chamber Involvement
"The Greater Omaha Chamber is an incredible resource to Verdant," said Schroeder who serves on the Chamber's Engagement Council. "Many of our staff attend larger networking events like Coffee & Contacts and the Holiday Open House, and educational opportunities like Creative Mornings. We also enjoy attending ribbon cuttings to celebration new businesses to the Chamber. All of these events provide excellent opportunities to form new relationships and connect with businesses in the Greater Omaha Area."
Impacting the Community
"We have a community involvement committee that researches and guides our company efforts and individual combined efforts," Schroeder said. "This year, we hosted a golf tournament benefitting Chariots 4 Hope. We closed the office and our entire team put on the event. We also use the TAGG app and work together to TAGG in our daily lives for our workplace giving."
Big Brothers Big Sisters of the Midlands, the MS Bike Ride, the Walk to End Alzheimer's, and Dance for the Chance are also among the many efforts that have benefitted from the participation of Verdant team members.
You can learn more about Verdant at www.myverdant.com.

Want to see your business featured here?
Eligibility for Small Business of the Month is just one benefit of being a Chamber member.