The Chamber's award-winning Careerockit, designed to educate, excite and inspire tomorrow's workforce, posted some astronomical numbers in its second year. During the week of February 12-18, thousands of students participated in more than 21,600 career experiences – almost double the number of experiences offered during Careerockit's inaugural year.
"I'm astounded by the growth of the initiative, the breadth of participation from all over our six-county region, and the impact we were able to have by working collectively. An effort of this scale is only possible with countless partners and supporters," said Patricia Mayorga, Chamber manager – talent.
Career experiences give student direct exposure to the range of opportunities awaiting them in Greater Omaha after graduation. Almost 200 area businesses and organizations (compared to 94 in 2017) hosted tours, workshops, hands-on activities and other experiences.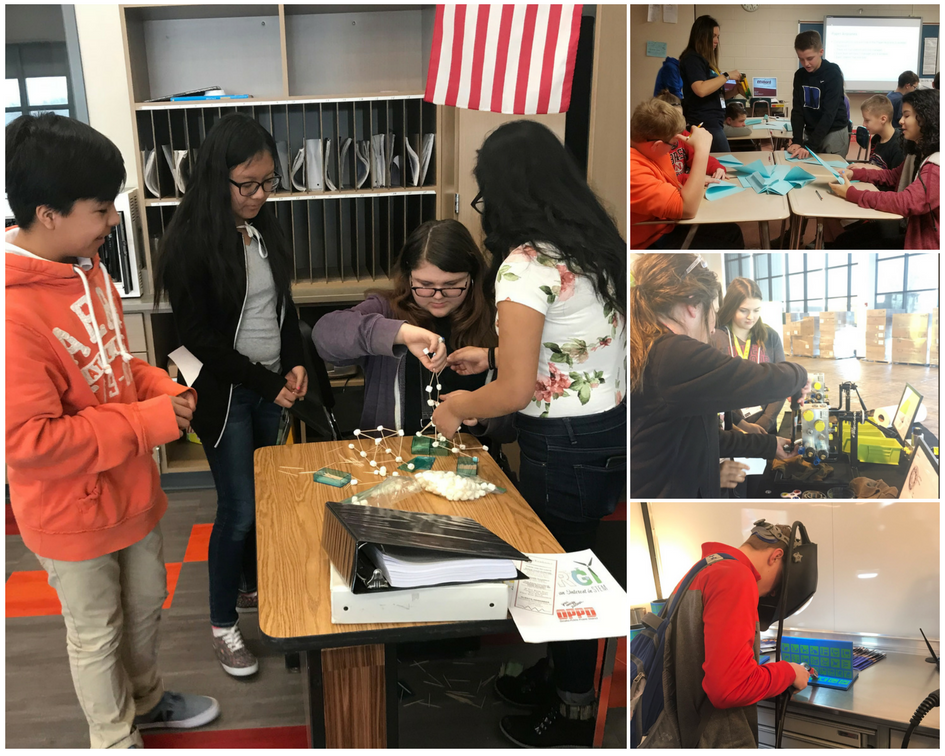 "We had a variety of employers participate with representation from all sectors and sizes – from nonprofits such as United Way of the Midlands and Partnership for Kids, to large employers like Blue Cross and Blue Shield of Nebraska and Metropolitan Utilities District (MUD), and small businesses like Karray's Café and Surreal Media Lab," Mayorga said.
She continued, "Employers were happy to see their employees engage in something that helps them contribute to our community and also inspires our future workforce."
That's the ultimate goal. Careerockit was launched to bring Greater Omaha's business and educational communities together to help students move along the learning pipeline, gain applicable knowledge and build excitement for local career options – all to build our talent pipeline and ensure our region can meet its current and future talent needs.
"Careerockit is strengthening our community by exposing our youth to career options early in their education, and equally important, we're showcasing the opportunities that we have available right here in our region," Mayorga said.
The Association of Chamber of Commerce Executives (ACCE) honored Careerockit, last year, with its Regional Innovation Award, recognition for "organizations and alliances that are committed to building strong and vibrant communities through groundbreaking collaboration and program development."
In addition to area business and school leaders, Careerockit partners included Fremont Chamber of Commerce, Council Bluffs Chamber of Commerce, Sarpy County Chamber of Commerce, Avenue Scholars Foundation and Completely Kids, along with sponsors Blue Cross and Blue Shield of Nebraska and MUD.
The endeavor has proven so successful employers and area school districts are already talking about – and have committed to return – next year.
"We'll modify some small things, but for the most part we have a good foundation," Mayorga said.
Careerockit 2018 by the Numbers:
21,635 career experiences
190 participating companies
23 school participating districts