Every year, the Greater Omaha Chamber honors those whose vision, work ethic and dedication to community have made Omaha – Greater Omaha. Honorees are selected from nominations submitted by community members and business leaders (like you — so, make a nomination).
Five of these outstanding leaders are set to be inducted into the Omaha Business Hall of Fame this year; a class that has shifted the dynamic in areas as varied as food service and finance, construction and real estate development, energy and entrepreneurship. Each will be featured in a permanent exhibit at The Durham Museum.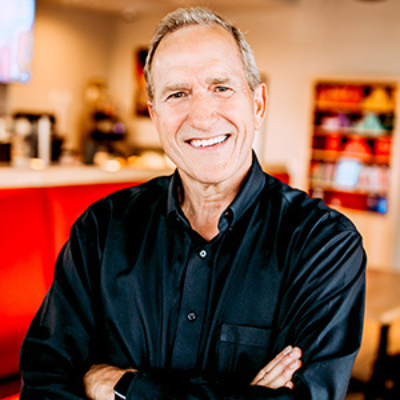 Don Eckles
Co-Founder and Chairman
Scooter's Coffee, Harvest Roasting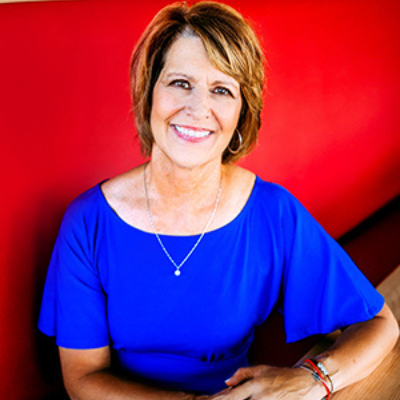 Linda Eckles
Co-Founder
Scooter's Coffee, Harvest Roasting
"You need people on board who 'get' the magic of this incredible business. But if you don't embrace hard work, and if you don't love people, this is not the right business for you."
When you think of Nebraska and coffee, one name immediately jumps to mind: Scooter's Coffee.
And when you think of Scooter's Coffee, a smile instinctively stretches across your face.
This subtle expression of joy could be caused by the thought of your favorite Scooter's beverage, or the outstanding service that's synonymous with the rapidly growing drive-thru coffee chain.
But most likely, it's the thought of those iconic smiley-face stickers that have embellished every cup of java that's passed from barista to customer since 1998.
"It's just a way of making our customers happy and reminding them that if they were having a bad day at work, they could look down at their lid and see somebody else cared about them," said Linda Eckles, co-founder.
Don and Linda Eckles have been in the coffee business since 1991. But it wasn't until 1998 that they unveiled the concept of quick-service drive-thru coffee to the city of Bellevue, Nebraska. Their business model was simple: find a great location and stay committed to high-quality drinks, speed of service, and a BIG smile. This concept translated to the company's Brand Promise: "Amazing People, Amazing Drinks… Amazingly Fast!®"
In 2000, they started Harvest Roasting, which roasts the coffee and makes all the decadent baked goods sold at the Scooter's Coffee stores.
Today, Scooter's Coffee is approaching 600 stores in 27 states with millions of smiley-face stickers brightening the days of customers everywhere.
Don Eckles grew up in Omaha and graduated from Westside High School. He attended Brown Institute (now Brown College) in Minneapolis, Minn., where he studied Broadcasting.
Linda grew up in Culbertson and graduated from Culbertson High School.
They have two daughters, six grandkids, and three great grandkids.
They love to travel the world with their grandchildren, and have visited Italy, Great Britain, France, Switzerland, Austria, Ireland, Belize, Argentina, and Mexico.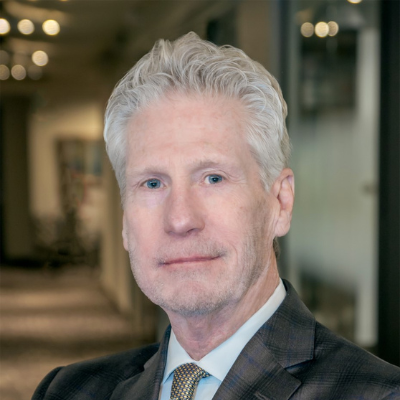 John F. Lund
Founder & Chairman, Lund Company
"Throughout my career I've been energized by being a part of this great city's growth."
As founder of The Lund Company in 1981, John Lund has over 40 years of comprehensive commercial real estate experience ranging from general brokerage, asset management, development, and property investment acquisitions.
Lund's organization has over 400 employees and manages eight million square feet of commercial properties valued at more than $1 billion. In addition, The Lund Company manages more than 18,000 multi-family units in a six-state region. The Company's development and acquisition portfolio includes Regency Court Shopping Center, Landmark Center – home to The Farnam, a Marriott Autograph Collection Hotel, the PayPal campus and the Securities America headquarters. Other notable projects include the AAA Auto Club campus, Omaha Tower, Clocktower Village, One Pacific Place, and most recently, the former Kiewit International headquarters – now known as Blackstone Plaza.
Lund takes personal pride in the properties his firm develops. A showcase example is 450 Regency Parkway Building, where The Lund Company relocated its corporate office after a full-scale upgrade and renovation of the property. The project was named Development of the Year at the 2012 Commercial Real Estate Summit.
That same year, The Lund Company became a member of the Cushman & Wakefield Global Alliance that consists of specially selected independent firms that provide clients with extended geographic reach through elite commercial real estate professionals and high-quality, comprehensive services.
In 2012, Lund was recognized in Midwest Real Estate News magazine's "Midwest Commercial Real Estate Hall of Fame" and in 2015 he was inducted into the Hall of Fame by the Commercial Real Estate Summit.
His contributions to the Greater Omaha community are vast. Currently he is serving on the Omaha Airport Authority Board and was past Chairman. He has served as Chairman of the Metropolitan Entertainment and Convention Authority (MECA) Board, the Board of Educational Lands and Funds, the Greater Omaha Chamber of Commerce Board and the Omaha by Design Advisory Committee. He is an alumnus of Leadership Omaha.
John and Vanita Lund together have seven children and 13 grandchildren.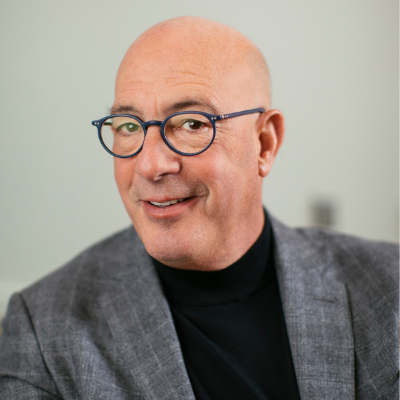 Jay Noddle
President & CEO, Noddle Companies
"We try really hard to do the right thing for the communities we work in, and Omaha's the most special of the communities because it's home."
Jay Noddle is the President & CEO of Noddle Companies, which is a real estate development company that's been a driving force behind Omaha's ever-changing cityscape since the early 1970s when his father, Harlan Noddle, first started the business.
Since then, the company has developed over 150 projects in 18 states making Noddle Companies one of the Midwest's largest commercial real estate developers.
For Noddle, his overall vision is shaped by a simple question: What does the community need from an economic development perspective?
"That's the business we're in," said Noddle. "We're in the economic development business, which is jobs and tax base and what I call offerings-opportunities for business and entrepreneurs of all shapes and sizes to grow."
Acting as both an advisor and principal, Noddle has been intimately involved in many of the area's most important economic and real estate developments including the Omaha Riverfront Redevelopment, First National Bank Tower, First National Business Park, Omaha World-Herald Headquarters projects, Aksarben Village, One Pacific Place, and many more.
Among Noddle's strengths are his abilities to provide leadership to diverse groups, build a consensus, and dissect complex issues. His experience structuring public/private partnerships and managing their implementation has resulted in multiple successful projects enjoyed by the community.
Noddle's civic involvement includes: Omaha Streetcar Authority (Chairman), Greater Omaha Chamber Urban Core Committee (Chairman), Metropolitan Entertainment Convention Authority (Vice Chairman), Aksarben Foundation (Governor 2019), Eppley Cancer Center (Board of Advisors), Greater Omaha Chamber of Commerce (Executive Committee), UNMC Chancellor's Board of Counselors, Omaha by Design Technical Advisory Group (Board Member), University of Nebraska Foundation (Trustee), Jewish Federation of Omaha (Past President & Ex-Officio Board Member).
Noddle and his staff work every day to make Omaha the best place for people to live and work.
"Our company is full of people who are committed to helping improve the quality of life for people in our metropolitan area and in all the communities we work in," Noddle notes. "I'm grateful to be a part of it."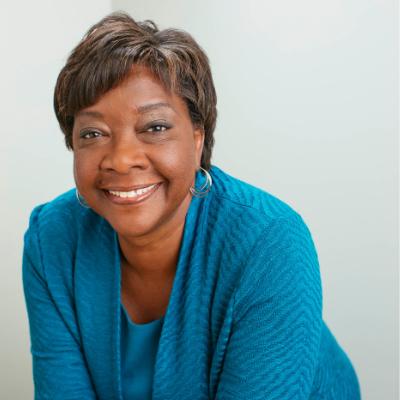 Carmen Tapio
Founder and CEO, North End Teleservices
"We are, and have always been, focused on the wellbeing of our employees. They're our foundation, our inspiration, our family – and when they excel, our clients succeed."
When Carmen Tapio started North End Teleservices, LLC, back in 2015, her mission was simple: Bring better jobs to areas of underutilized talent and high unemployment.
Now, seven years later, NET is on the Inc. 5000 list of fastest-growing, privately-owned companies in the United States.
As a longtime strategist, thought-leader, and mentor, Tapio used her "rising tide lifts all boats" philosophy to further her reach of helping others. So, in 2021 she started Nebraska Black Women United in order to better connect our state's nearly 45,000 Black women.
NBWU is committed to celebrating and encouraging Black women by providing education, information, and access-opportunities for its members, as well as access to talent for employers.
A champion of social responsibility, diversity, and inclusion, Tapio has led DEI efforts for global corporations as well as the Omaha business community. She even served as the council chair of the Greater Omaha Chamber's Commitment to Opportunity Diversity and Equity (CODE), and co-founded CEOs for CODE. She is also the incoming 2023 Greater Omaha Chamber board chair.
Tapio is committed to helping others achieve economic independence and improving the lives of others and the community. Her commitment and vision for what is possible is being further realized through a $50 million redevelopment and revitalization project that will help significantly transform North Omaha.
Tapio is a 100Black Women Legacy Award Honoree, WCA Tribute to Women Honoree and recipient of the 2020 Urban League of Nebraska African American Leadership Award for Business.
She was named to the 2021 Forbes Next 1000 list of inspiring entrepreneurs and was honored as a 2021 Enterprising Woman of the Year by Enterprising Women magazine. In 2022, she was named the USA Today Women of the Year Nebraska Honoree.