Looking for an impactful way to serve your community, advocate for the Chamber and develop yourself personally and professionally? Consider joining the President's Club, the Chamber's elite group of sales volunteers, a core part of our membership recruitment and retention efforts.
"The President's Club gives me an inside track on the pulse of what's going on locally," says Mutual of Omaha's Grant Runyan. "Plus, I get opportunities to help businesses of all sizes strengthen their brand and network through membership."
The benefits of PC involvement include:
Professional Development

Access to a seasoned group of high-energy sales professionals
Continual "on-the-job" practice of a variety of sales techniques
Leadership opportunities
The perfect spot for the dedicated up-and-comer who needs exposure, development and experience dealing with a variety of companies of all sizes
Business Development

Use contacts made on behalf of the Chamber as an opportunity to introduce your company's products and services and develop business relationships.
Fun with a Purpose

PC members participate in quarterly contests, are eligible for great incentives, including cash and trip giveaways and get together for fun outings.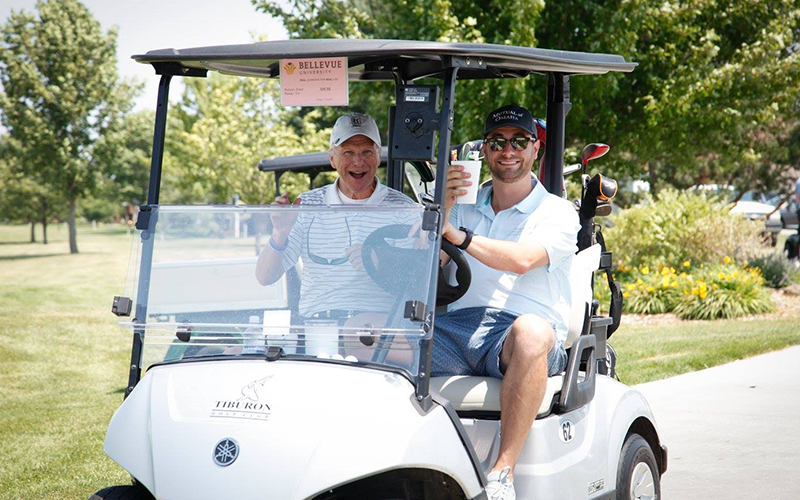 PC members are expected to bring in a minimum of $5,000 annually by selling at least six new memberships and working with existing members on renewals. Plan on spending an average of two hours a week on Chamber-related activities, including bi-monthly meetings.
"By attending regular PC meetings with volunteers, chamber staff and C-level executives from companies around the city, I am constantly being updated on things like new businesses coming to town, future goals for Omaha and events that can help me grow both personally and professionally," Runyan says.
Up for the challenge?
When you believe in what you're doing, it has an effect on the others around you. Join our year-round elite group of sales volunteers!