"Attracting and retaining top talent is a key component of sustained economic growth. We are all in."
A digital solution connecting global and local tech employers from across the super region with job seekers looking to accelerate their tech careers.
Talking about the history of our OPTiN initiative means talking about making history.
Right now, cities and companies around the world are locked in fierce competition for tech talent. To amplify our edge, the Greater Omaha Chamber and the Lincoln Partnership for Economic Development came together to create something unprecedented – a comprehensive talent-attraction initiative that attacks the challenge by leveraging the advantages of both Omaha and Lincoln.
The way we see it – OPTiN embraces a natural progression of overlap between Lincoln and Omaha over the past few years. We're simply formalizing this trend, putting a name on it and a strategy behind it. 
To compete, innovate and grow, our rapidly expanding base of tech companies needs ambitious and skilled workers. OPTiN is one way we're meeting that challenge. Making history is an added bonus.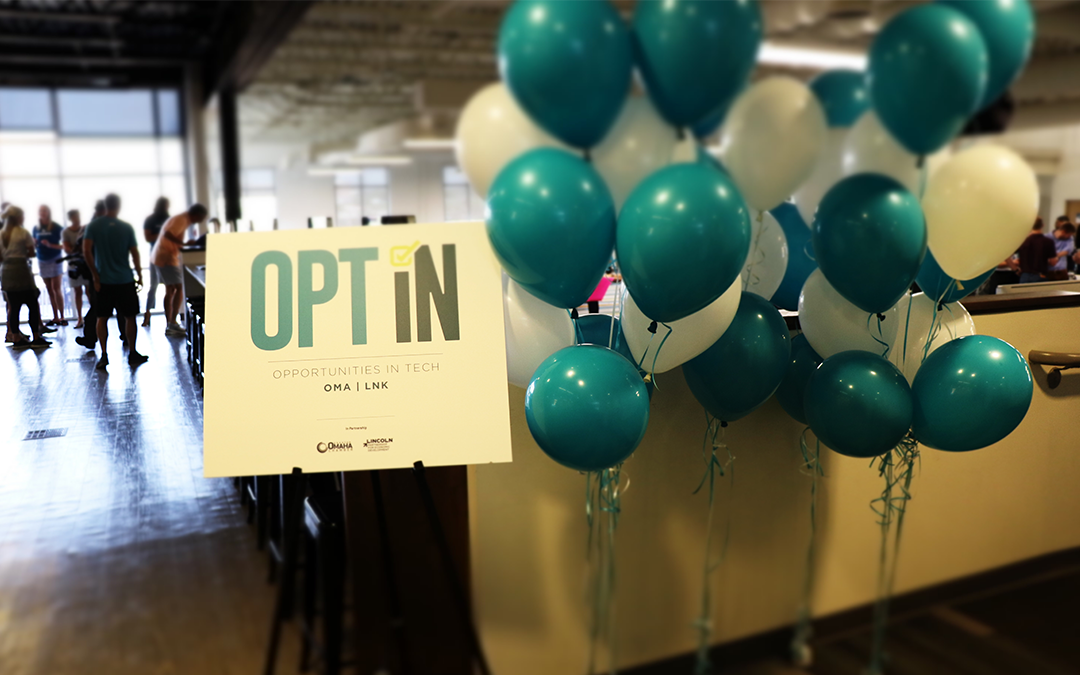 "Lincoln and Omaha have gained a deserved reputation as a corridor of innovation and a thriving environment for a variety of growing companies that operate at the intersection of technology and disruption."
Companies are hungry for tech talent. OPTiN gives employers another option to access talent and attract tech workers from across the country. Historically speaking, OPTiN also represents the first time Lincoln and Omaha are formally partnering on a talent attraction initiative. We're stronger together. By combining our resources, our message goes further and together, we can offer more options for everyone. Both organizations put attracting tech talent at the top of their priorities. The Greater Omaha Chamber's Prosper Omaha 2.0 campaign sets its sights on attracting 10,000 tech workers in the next five years. The initiative will begin by marketing to talent in four select areas: the greater Denver region, Chicago, Detroit and Sioux Falls.
The super region's competitive strengths are already on record. In April 2019, MarketWatch named Omaha/Lincoln America's No. 1 New Tech Hot Spot, citing such examples as being a haven for entrepreneurs, a supportive culture of tech businesses and a history of successful start-ups. While the opportunity for innovative work at a competitive salary might draw professionals, OPTiN organizers also point to the collection of global tech industry leaders making their home in the super region.
Ready to get started?
OPTiN is a FREE benefit for our Chamber members. Let OPTiN Careers do the heavy lifting and start hiring the right candidates today. Get connected with job seekers who are ready to explore options and build their tech careers in Omaha or Lincoln. Getting started is easy. Set up an account and start posting jobs today with our easy-to-use, self-service portal. Step-by-step instructions can be found here.
If you have any questions about OPTiN and/or how you can utilize the jobs portal, please don't hesitate to get in touch with the support team at pbagnpg@bcgvabznyax.pbz.
Technology Jobs, National Reach