"To be able to be the 'eyes' for an individual is an amazing, life-changing experience." – Linda Dueling, promotions director, Radio Talking Book Service
Since 1974, it's been a "go-to" for the blind and visually-impaired to find out what's going on.
Radio Talking Book Service Inc. (RTBS), our March Small Business of the Month, is Nebraska's only audio and information reading service and one of the oldest services of its kind in the country.
"Initially, the focus of our service was for the blind and visually-impaired, but we have discovered our potential audience is much larger," says Jane Nielsen, RTBS executive director. "Individuals with physical or cognitive disabilities that prevent them from reading also benefit from RTBS."
With its staff of five and corps of almost 100 volunteers, RTBS works to inform, entertain and enhance the lives of its listeners through two key programs:
The Radio Talking Book Network (RTBN), which features "volunteer voices" reading local and regional newspapers and hundreds of publications along with entertainment and special interest programming. Listeners can access content online or apply for a receiver free of charge.
Listening Link, which helps post-secondary students with visual and learning impairments complete their degrees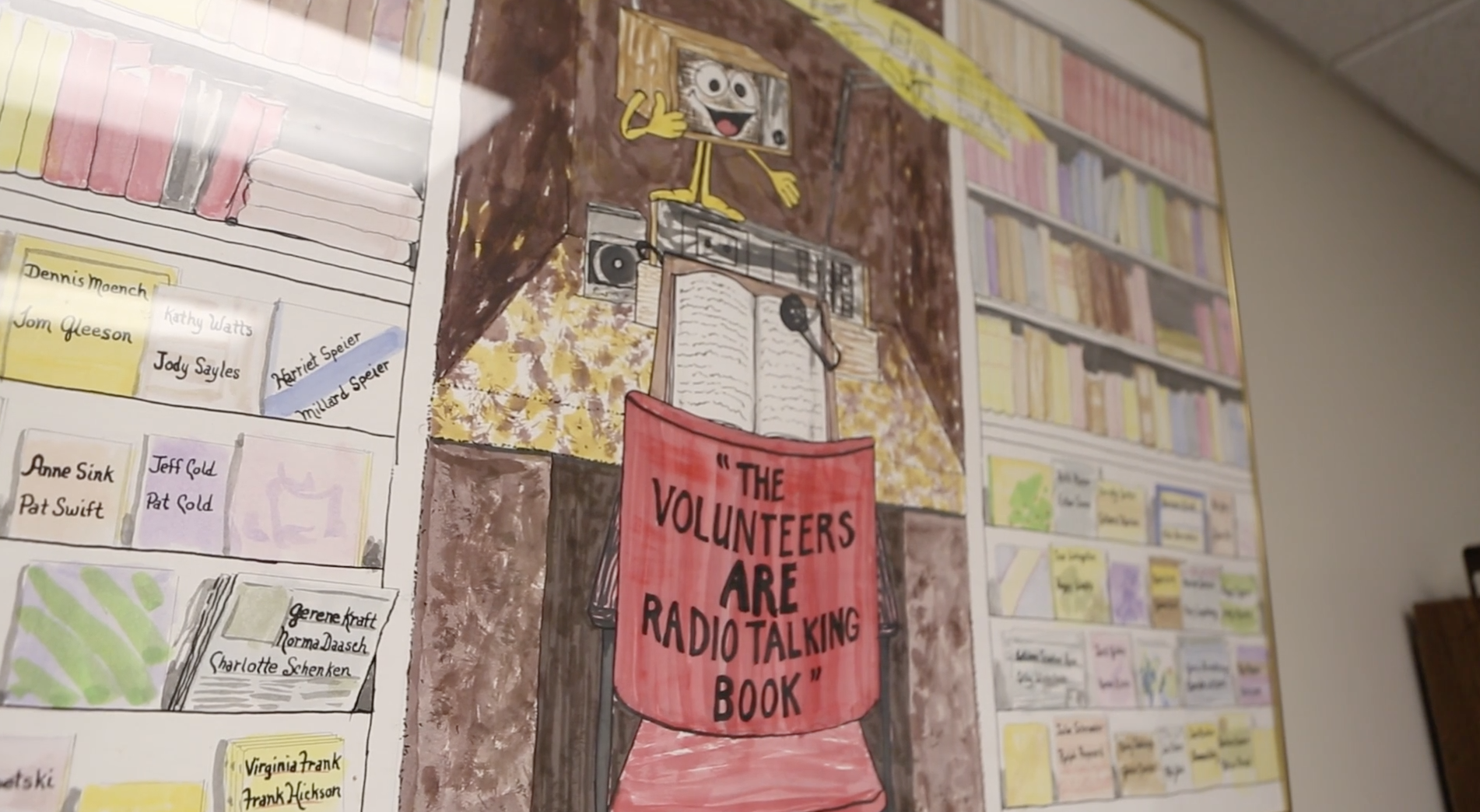 Winning Insights from Our March Winner:
Innovating and Keeping Entrepreneurial Spirit Alive "RTBS is always seeking out new ways to not only engage our listeners but our staff as well," says Linda Dueling, RTBS promotions director. "Adapting to change is never an option; we seek change out! Our staff is always encouraged to question what we are doing and how we do it. We shy away from the 'this is how it has always been done'-view and encourage 'how can we embrace change and continue growth?'"
Empower Employees and Creating a Culture in which They Can Grow and Succeed "RTBS has a wonderful way of allowing everyone to bring their strengths and skills to the table by encouraging each member of the team to be engaged in all aspects of the business. RTBS knows that, as a team, everyone's thoughts and visions matter."
Confronting Challenge "We confront our key challenges (funding and awareness) by getting information to the public and our community leaders. RTBS knows we are only as good as the people who know we exist. Face-to-face visits, tapping into the Greater Omaha Chamber and simple knowledge help us overcome each challenge as it arises. Once again, teamwork plays a huge role in any business challenge. Without it, we simply could not overcome challenges as we do."
Value of Chamber Membership "RTBS sees the Chamber as our no.1 go-to place when reaching out to business owners. We strive to build a stronger relationship with the Chamber knowing that, through this relationship, we will no longer 'coast,' we will fly!"
Want to learn more about RTBS? Check out its website.
United Republic Bank is the sponsor of the Small Business of the Month award. View more information or nominate a small business online.