Equal parts soaring and stunning – well-executed aerial video is an artform, and the team at  Digital Sky, our June Small Business of the Month, is taking it (and their filmmaking drones) to new heights.
"We got into this business to do things that no one else was doing," says Justin Kyser, an FAA licensed commercial pilot who founded the company with Grant Schlichtman in 2014.
Initially the region's first commercial drone service provider, Digital Sky has since grown into a full-service video production company with clients spanning the country – from local icons Hawkins Construction and Creighton University to Visit Las Vegas and Grand Canyon West.
"We've shifted from emphasizing the fact that we were first in the drone space in our area since so many others have popped up. We now focus on being the best – the best at tying aerial and ground footage together to create inspiring productions that tell stories, the best at capturing aerial footage because it truly is an art of its own, the best at relating to our clients in a way that helps each of us grow, and the best at advocating for our industry because as technology changes, so do regulations. This is our philosophy, and it makes Digital Sky what it is," Kyser says.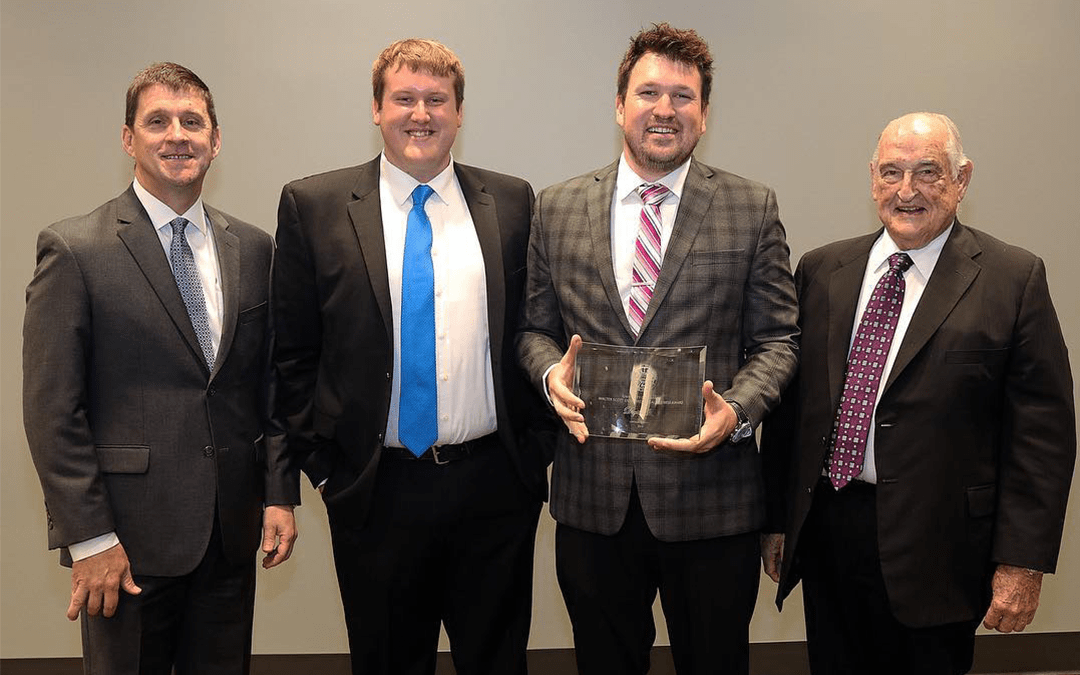 Winning Insights from Our June Winner:
Providing an Excellent Customer Experience
"We focus on building personal relationships with our clients." Kyser says. "Having a team of six means that it's not hard for our clients to interact with each one of us. We pride ourselves on being the people that our clients come to when they need advice or assistance, or when they simply want a second set of eyes on something related to their marketing. … We love that our clients trust us to help them with key decisions."
Empowering Employees and Creating a Culture in which They Can Grow and Succeed
"Being such a small company has its perks. The first is that communication lines are always extremely open. We all talk to everyone, every day. I can't think of a day recently where I didn't have at least one conversation with each person at our company. Because we're so small, it also means we put a lot of trust in each of our employees to do what's right and produce what they need to in order to exceed the needs of our clients," Kyser says. "We like the fact that we're close to each other; it really does feel like an extension of each of our families."
"Learn to Automate. Figure out what it is you're doing over and over and over, and outsource it to technology. There are so many easy ways to take repetitive tasks and offload them on a computer program. Sometimes this costs more to do, but chances are your time is more valuable."
The Value of Chamber Involvement
"Digital Sky has gained a lot of attention by being a member of the Greater Omaha Chamber. We've been able to attend events and meet people that we wouldn't have met otherwise. It's opened us up to new possibilities that wouldn't have been possible had we not been members."
 "We love being able to give back to our community. We focus on elevating the Nebraska brand, and it's something that you can find dead center on our website. There's truly no place like Nebraska, and being able to expand from just the Lincoln community to the Omaha community in the last year has been something that we've really enjoyed," Kyser says. "In addition, we love being able to produce work for Big Red Challenge, JDRF, Men with Dreams, and other non-profits. These organizations put their time and resources towards solving problems, and we enjoy putting our resources towards their missions."
Want to learn more about Digital Sky? Check out the company's website.
You have a great story – tell us!
Excellence is a way of life here – earned not given – and it should be celebrated!