Explore New Approaches.
Enhance Your Skills.
Connect and share ideas with fellow talent acquisition and HR professionals at the HIRE Conference. Each year, this event features thought-provoking speakers and breakout sessions designed to equip recruiters with new tools and practices. Join us for a chance to grow your network and enhance your skills.
Tickets
HIRE Conference
Thursday, August 4, 2022 | 8:30 AM – 3:30 PM
Scott Conference Center
General Registration: $75 member/$99 non-member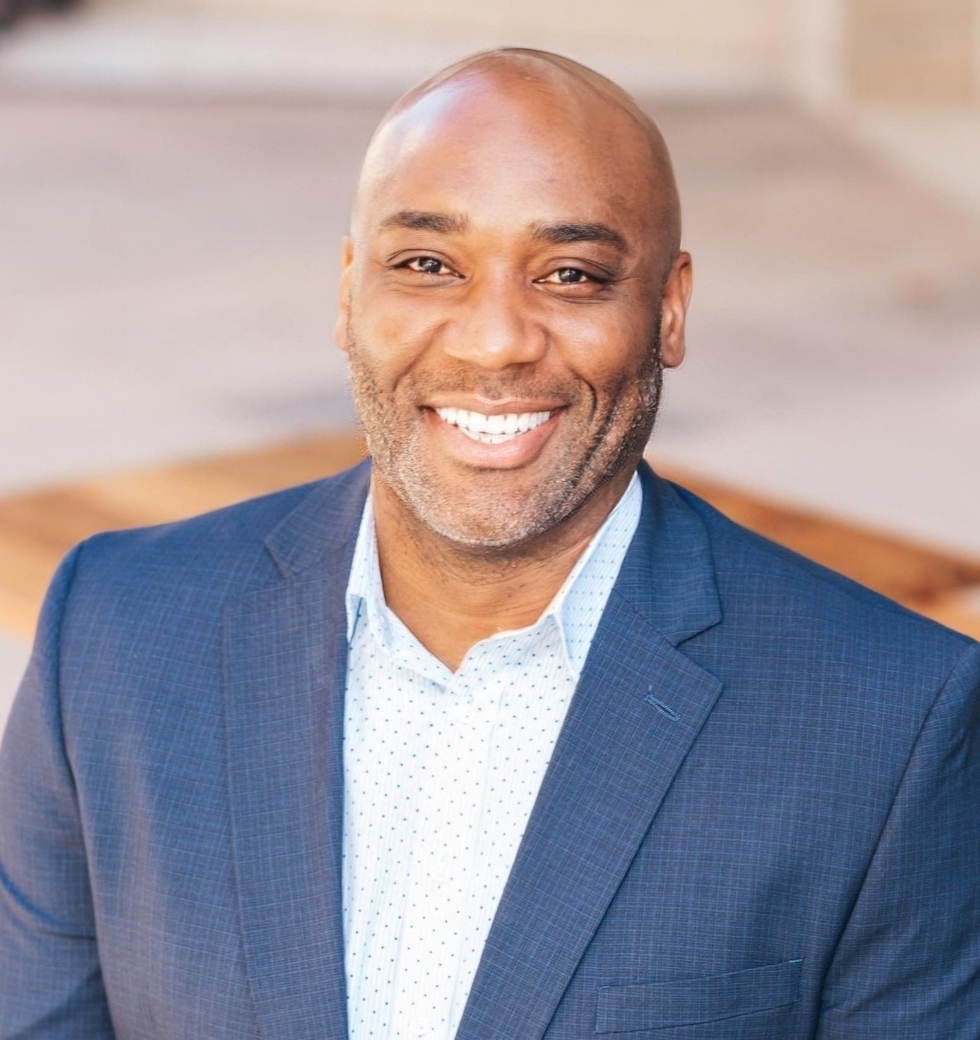 Jermaine Jamison
Jermaine is the Founder and CEO of 3E, LLC (Emerge.Evolve.Excel.), a provider of talent management consulting, DEI consulting, and executive leadership coaching and training. He is an authentic and passionate entrepreneur, executive, and public speaker with over 20 years of experience partnering with individuals and organizations to create and implement strategies aligned with their specific goals and objectives.
8:30-9:00 AM - Registration, Coffee, and Networking
9:00-9:10 AM - Welcome and Kickoff
Mark Haner, Emcee, Director of North American Sales, LinkedIn
9:10-10:30 AM - Keynote: The Perfect 10 Doesn't Exist
Jermaine Jamison, President & CEO, 3E, LLC
The disruption of COVID-19 caused the Great Recalibration and a shift in personal and professional priorities. As organizations and individuals recalibrate from the effects of COVID-19, more than ever, self-advocacy and advocating for the candidates we are fortunate to serve, and the organizations we represent are paramount.
We will discuss the power of embracing and using our WHY, the importance of two-way advocacy, and fuels the tremendous privilege we have to make a positive impact we can make as HR, Recruiting, and Talent Acquisition professionals.
Learning Objectives:
Understand how advocating for candidates, and your organization increases your talent pool.
Learn how sharing your WHY builds internal and external advocates
Gain insight into how effective advocacy promotes inclusion, equality and plays a critical role in the growing and advancement of careers and organizations.
10:30-10:45 AM- Break and Networking
10:45-11:30 AM- Breakout Session 1
1A: TA Talks
Jason Metz, Director of Talent Management, Heritage Communities
Join your Hosts Jason Metz and Allie Nerz for TA Talks, a recruiting game show where YOU the talent acquisition pro shares tips and tricks to compete for semi OK, at best, prizes. Unlike Jason's usual heavy sourcing presentations, this session is a fun way for all levels of talent acquisition to beef up your recruiting chops. In this session you will learn how to:
Write better job postings
Get more candidates
Crush the LinkedIn networking game for $15
Utilize the data you already have to get more talent
You might even learn my middle name
AND MORE!
Come join us for this fast-moving session and see how you can tell Indeed that you are done sponsoring job postings with them!
Learning Objectives:
Learn better ways to advertise your positions and maximize the growth of your pipelines.
Discover ways to organically grow your digital sphere of influence with less time investment.
Learn strategies to use the data in your ATS/HRIS.

1B: Driving Equity and Inclusion to Achieve Diversity
Alex Laurer, Senior Program Manager, Inclusive Recruiting, Samsara
Team up! The exercise will walk you through candidate journeys, allowing you to team up as recruiter and candidate. Through this race to the offer, learn how to operationalize equity and inclusion in a recruiting process and recognize the uniqueness in each candidate's situation.
Learning Objectives:
Learn about the difference in equity, inclusion, and diversity.
Learn how to operationalize equity, inclusion, and diversity in a recruiting process.
Understand how to level the playing field recognizing uniqueness in each candidate's situation.
11:30 AM-12:30 PM - Lunch and Networking
12:30-1:15 PM - Breakout Session 2
2A: Your 4-Step Compensation Checklist: How to Pay Competitively without Breaking the Budget
Mandy Kubicek, Senior Product Manager, OpenComp
Compensation is the cornerstone of a scalable organization. As the reward for productivity and innovation, it ensures growth by motivating employees to do amazing work. Still, it takes most companies too long to get strategic about compensation. And even when they do, many struggle to communicate it well to candidates and team members. That's a problem when 2 in 3 employees are looking for new jobs because of compensation. It doesn't have to be that way.
In this interactive breakout session, we'll review the following four essential steps, which can serve as a checklist for CEOs and HR leaders who want to make the best compensation decisions for their companies:
1) Compensation Philosophy
2) External Benchmarks
3) Internal Benchmarks
4) Company Constraints
2B: How to Go from Job Descriptions to Candidate Attraction Ads
Theresa Nordstrom, Executive Recruiter – Chief Talent Officer,
Talent Company, Inc.
Are your job ads getting lost in the sea of jobs open? Year over year, job advertisements are up by 63%. In Nebraska, alone there are 69,000 open jobs. Blending in is not an option for those that want to attract, and lure talent. Your candidates are consumers and job descriptions are often written from the company perspective. Just think if commercials on TV were about the company versus about the consumer? There is no one silver bullet candidate attraction tool, but typically the first impression is the job ad.
Learning Objectives:
Learn how job ads impact the overall recruiting process
Gain insight into the anatomy of a candidate attraction ad
How to write job ads if even if you are not a creative or good writer.
1:15-1:30 PM - Break and Networking
1:30-2:15 PM - Breakout Session 3
3A: Chamber Session (TBD)
Speaker TBD
3B: How to Be a Talent Consultant
Chrystyna Gonzalez, Senior Manager, Strategic Sourcing – Talent Acquisition, Walmart
In our roles today, we often receive requests from our client, typically the Hiring Manager, in regards to skillsets, interview and salary expectations. As Talent Acquisition professionals, it's important to focus on building a relationship, aligning expectations and reviewing market data to help structure the ways for working together.  We need to move away from a transactional approach to a consultative strategic approach with both speed and delivery. How do we get there? How do we build that trust and confidence to ensure we are coaching our client to make the right decision? This breakout session will provide you a strategy and insights on a new approach for partnering with our clients.
Learning Objectives:
Outlining the framework for building trust
Building your strategy – aligning expectations
Establishing clear measurable deliverables within appropriate timeframe
2:15-2:30 PM - Break and Networking
2:30-3:15 PM - LinkedIn Session: Talent Attraction, Hiring, and Retention on LinkedIn in 2022
Lauren Strohbehn, Enterprise Account Director, LinkedIn
As the talent landscape continually shifts, the role of Talent Professionals continues to broaden and become more impactful to top-line and bottom-line success. In this ever-shifting economy post-COVID, the role of digital platforms has never been larger. During this session, you will learn more about the depth of impact LinkedIn can provide to your talent attraction, hiring, and talent retention needs as well as gain user tips and tricks to help you be more effective in your role as a talent professional.
Learning Objectives:
Understand how the talent landscape is shifting.
Learn which LinkedIn tools and features are right for the job.
Become more comfortable using LinkedIn for your specific needs.
How you can gain a competitive advantage using the LinkedIn Platform to find talent.
3:15-3:30 PM - Event Wrap Up, Prize Announcements
Mark Haner, Emcee, Director of North American Sales, LinkedIn
3:30-4:30 PM - Happy Hour (Sponsored by MyStaff Inc.)
The HIRE Conference is made possible thanks to the generous contributions of several organizations.
Thank you for your support.
Questions?
Contact Alexander Cayetano with any questions or if you are interested in sponsorship opportunities.
Photo and Video Release
By registering and participating in this event, you consent to the recording of your likeness, image, and/or voice and authorize the Greater Omaha Chamber to use photographs, videos, and audio recordings containing your likeness, image, and/or voice in any medium for any purpose.
GREATER OMAHA CHAMBER
808 Conagra Dr., Ste. 400 Omaha, NE 68102 Phone: 
402-346-5000
Fax: 402-346-7050