CreativeMornings Omaha, a program of the Greater Omaha Chamber and part of an international collaborative of designated "creative cities," will host a community-wide, one-year birthday event featuring speaker Antonio V. Moore, Sr., live music by Clark & Company, birthday confections and champagne Friday, November 10 at the Omaha Design Center. The open-to-everyone, no-cost program begins at 8:15 a.m.
With just 179 "creative cities" internationally, Omaha's all-volunteer CreativeMornings chapter wrapped its inaugural year featuring 12 presenters on a host of topics relevant to community, connectivity and creativity – all honoring the theme, "Everyone is creative; everyone is welcome."
November's speaker, Moore, a youth services' champion who survived a near-fatal motor-vehicle accident, rounds out the group's monthly lecture series with a serious topic for a lively event: "Death to Begin Life," an account of creating sustainable change through community service.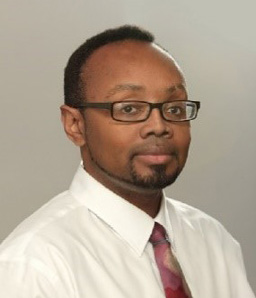 Joining the entertainment line-up are locally based, internationally known recording artists Clark & Company, triplet siblings who have released 42 original songs and are four-time honorees of the Annual International Acoustic Music Awards. The indie R&B group, known for mature melodies and a lyrical style, has been nominated five times since 2014 in the Omaha Entertainment & Arts Awards for Best R&B, Best Blues, Best Jazz, Best Pop and Best Local Album.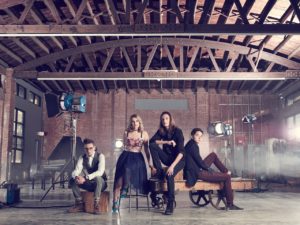 "CreativeMornings happens thanks to the energy, commitment and generosity of everyone working together to make Greater Omaha the vibrant, productive, inclusive, and, of course, creative region it is," said Kim Sellmeyer, CreativeMornings' Omaha founder and the Chamber's creative director.
Ticketing for CreativeMornings Omaha Birthday Celebration opens 7 a.m., Monday, November, 6. Visit: www.CreativeMornings.com/OMA for more information and to register. Music, videos, concert dates and social media links for Clark & Company can be found at http://clarkcoband.com/.