Let's give it up for two key and committed leaders in our Greater Omaha Economic Development Partnership: Paula Hazlewood, executive director, Advance Southwest Iowa Corporation, and Andrew Rainbolt, executive director, Sarpy County Economic Development Corporation. 
Paula and Andrew are now certified Economic Development Master Practitioners – two of only 42 people in the U.S. to hold this designation. Both recently graduated from the first-ever Advanced Economic Development Leadership (AEDL) program, a two-week executive education course.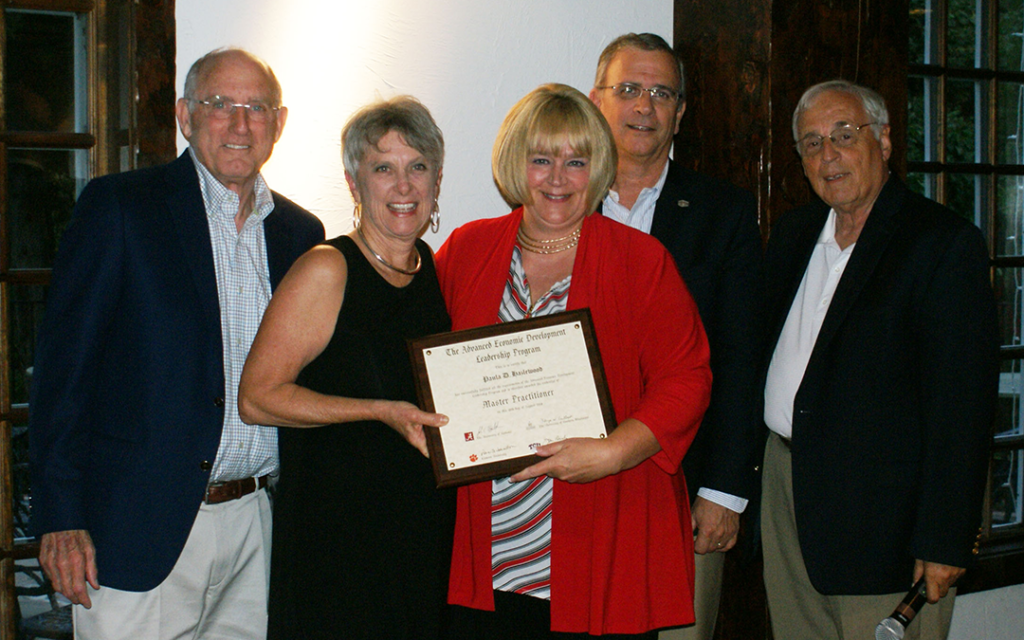 Paula says, "I was drawn to the AEDL training because of the advanced curriculum and the substantial list of educational institutions behind it. It really wasn't about the certification for me but rather the opportunity to learn from top economic development professionals and exceptional university professors and share best practices with fellow practitioners – the MP certification was just icing on the cake."
AEDL explores a range of economic development subjects, including workforce development/education, project management, community development, influencing change and international trade/foreign direct investment. The advanced program was developed by four partner universities: The University of Alabama, Clemson University, Texas Christian University, the University of Southern Mississippi.
"This class appealed to me, in part, because of its connection to southern universities," Andrew says. "Many of the presenters and fellow classmates represent areas across the southern US that are aggressively landing new projects and I wanted tap into some of that experience." Plus, he says he was able to "connect with and learn from other economic developers across the country."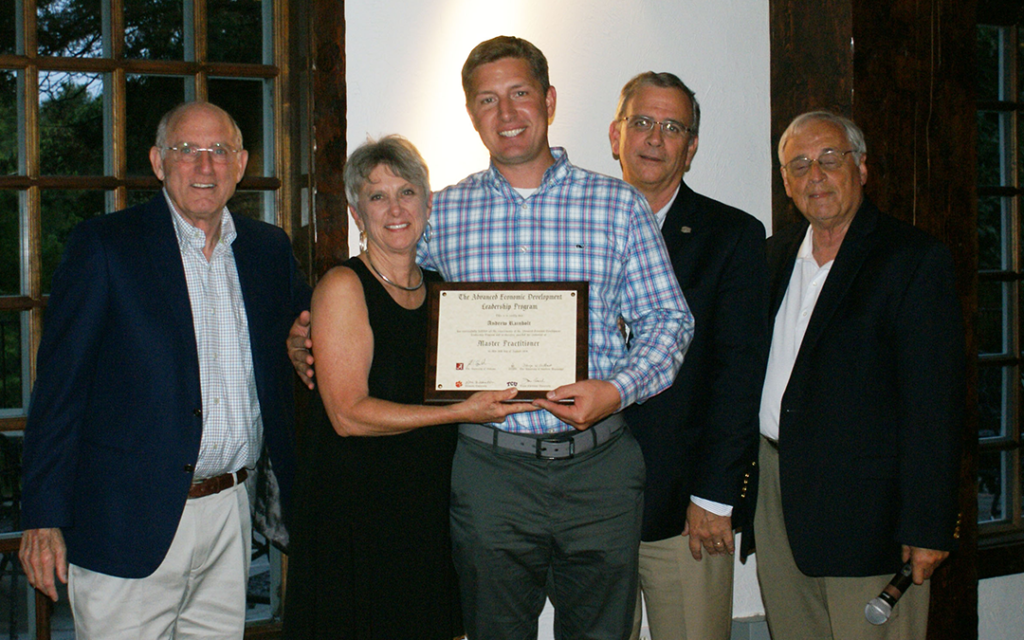 Dee Baird, senior vice president of economic development for the Greater Omaha Chamber, says, "This certification takes two committed economic developers to that next level. Paula and Andrew earned an incredible distinction, which means our region is now in a distinct class as well. Two of the nation's 42 Economic Development Master Practitioners are working right here in Greater Omaha."
Both Paula and Andrew are looking forward to channeling their new certification into economic progress for the entire region.
"The only way to remain successful in economic development is to stay ahead of market trends. We not only have to monitor what is happening today but also predict where innovation and technology will take us tomorrow," Paula says. "The AEDL training provided advanced information regarding data mining, marketing, public speaking, project management and the art of negotiating.  All of these sectors can be utilized in our day-to-day operations."
Andrew says one of the things he found most helpful at AEDL "was our training on how to recognize the needs of the many different people we work with and how to better manage those relationships."
In addition, because of their training, both Andrew and Paula have added 40 economic development professionals to their networks.