SPONSORED POST
As part of our Economic Outlook, we invited sponsors to provide their thoughts on important topics, challenges or issues facing companies in 2023 and beyond. The following post is from D.A. Davidson.
Women's clubs, affinity groups, and ERGs (employer-recognized groups) are hugely important for many reasons. They help groups of people work together through issues and pain points that uniquely affect them.1
In terms of power and decision-making, women held only 28% of managerial positions globally in 2019 – almost the same proportion as in 1995. And only 18% of enterprises surveyed had a female Chief Executive Officer in 2020.2 These statements provide a mere example of one of the issues women face in the workplace. The existence of a women's ERG can be a much-needed community of support and mentorship to face these issues and help women progress into more of these key decision-making and leadership roles.
WEFI – Women Elevating Fixed Income
In addition to the gender disparity among leadership roles, with the onset of the pandemic, it became clear that we needed to find ways to create human connection with and provide support to one another, whether it be due to the challenges of balancing motherhood and professional obligations or the ambiguity of career growth with so much uncertainty. This is how the D.A. Davidson Fixed Income Capital Markets (FICM) women's network began – it is named WEFI, which stands for Women Elevating Fixed Income.
The purpose of WEFI is to promote professional and personal development and advancement for the women of FICM by providing a platform for education and collaboration. We focus on career advice, relationship building, mentorship and other topics identified as valuable by the group members such as well-being. Today, WEFI is 62 members strong and we continue to build a supportive community through hosting speakers and webinars, the sharing of articles as well as hosting social and networking events to build camaraderie and connection. One such event is a self-defense class, which was held during our group's annual meeting this fall. For this and other activities, we encourage participation from all advocates of WEFI, women and men, to educate on some of the issues women face both personally and professionally. We conclude each of our visits by always spotlighting various women in FICM to recognize the hard work done and show appreciation as well as share personal stories of success.
The conception of this group also ties directly into our firm's core values of giving back to our communities, which we wrote about last fall. One of WEFI's objectives beyond support of one another is a commitment to philanthropic and community outreach.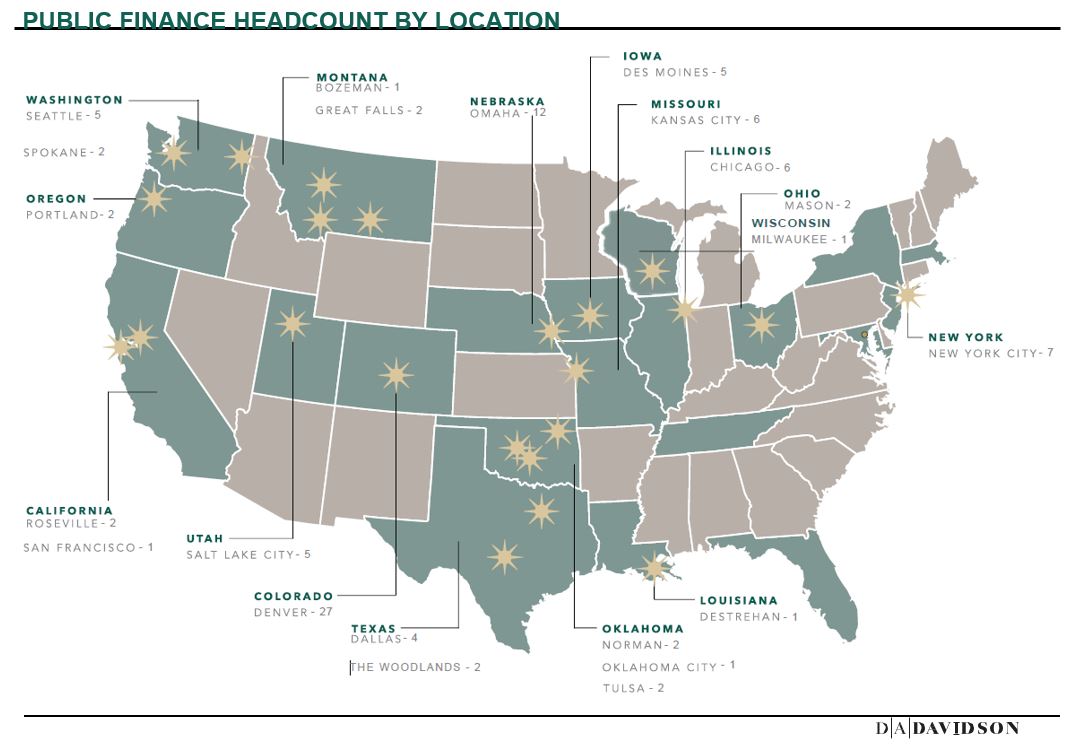 This year, 2022, we were honored to sponsor and participate in a variety of outside organizations including the Women in Public Finance Annual Conference, the Municipal Bond Women's Forum Conference, and the Women Adviser Summit. We are proud to have over a dozen of our members in attendance at the Women in Public Finance Annual Conference to not only represent our firm, but also to give them an opportunity to network and learn from other women within the industry.
A long-term objective of the group is directly tied to the statements made at the beginning of this blog; advocate for our women employees and support a diverse, inclusive and equitable workplace. At the end of the day, we created this network to facilitate personal and professional growth for women within our firm and across the industry at large.
Learn More at the Economic Outlook Forum
Experts will provide current information and analysis on the business climate, economic performance, emerging trends and attitudes towards future growth. Expect a thoughtful discussion of the national and local economy, performance data and perceptions. Get exclusive insights you can act on.