Greater Omaha WorkLab (GrOW)
We help your employees address personal
challenges, so they can be successful at work.
Happier Employees Are Just Good for Business
Your employees are the lifeblood of your business. And, GrOW is a unique employee benefit that embeds a Navigator at your site to support employees. A Navigator can help them cope with the daily disruptions of life outside of work, so they can be present and focused at work.
Navigators become a familiar face your employees come to trust. We maintain confidentiality and use our knowledge of community resources (and your employee benefits package) to guide your employees to the right solution.
Happier employees. Less turnover. More retention.
Bottom line—better for everyone.
These Companies Help Their Employees Bring Their Whole Selves to Work


An Employee Benefit with Concrete Business Outcomes
Increase Employee Success
Gallup found that highly engaged business units realize a 41% reduction in absenteeism and a 17% increase in productivity. 
More Inclusive Workplace
When everyone can succeed, your workplace becomes more inclusive, more equitable and more welcoming.
Increase Retention
Partner companies have seen their turnover rates go down. One company's turnover rate went from 62% to 3% within the first month. 
Decrease Workforce Costs
Gallup estimates the cost of replacing an individual employee can range from one-half to two times the employee's annual salary.
The GrOW program has added an entirely new dimension of service and support for Oxbow employees. Our Navigator is accessible, resourceful and creative, helping employees manage difficult life challenges in ways our HR team and managers cannot. GrOW is a trusted partner and a sound investment.
On-Site + One-on-One Support
On site and on demand, GrOW Navigators become a familiar face in your workplace. No number to call. No appointment needed. Unlimited support.
Fill in Where Employers Can't
Navigators deal with the "tough stuff" that employees are not likely to share with their employer. Employees can discuss personal and work issues — confidentially and without judgement.
Maximize Employee Benefits
GrOW Navigators create a human connection between your employees and their employee benefits. Plus, they can refer your employees to the community resources that are right for them.
What can Navigators support employees with?
GrOW Navigators bring a flexible toolkit to support employees with anything that might keep them from being physically or mentally present at work. Some (but nowhere near all) of those are:
Rental assistance and utility subsidies
Stress and mental health
Relationships and family responsibilities
Budgeting and household expenses
Reliable transportation
Affordable childcare
Understanding and using employee benefits
Goal setting and building healthy habits
Education and career advancement
Building emergency savings
Retirement planning
Buying a home or car
What Our Support Means to Your Employees
A Safe Home for Her and Her Children
"Cammy" had lost custody of her four children. A judge had granted the father of her youngest child temporary custody with supervised visitation for Cammy. The Navigator helped Cammy find an attorney, and she now has full custody of all of her children.
Using their foundation of trust, Cammy and the Navigator continued to work on other issues. Cammy was living in a home infested with mice and roaches because of issues with her credit and finances. After working on a budget and mending her credit, Cammy was able to move into a new home that is more affordable and safer for her and her children.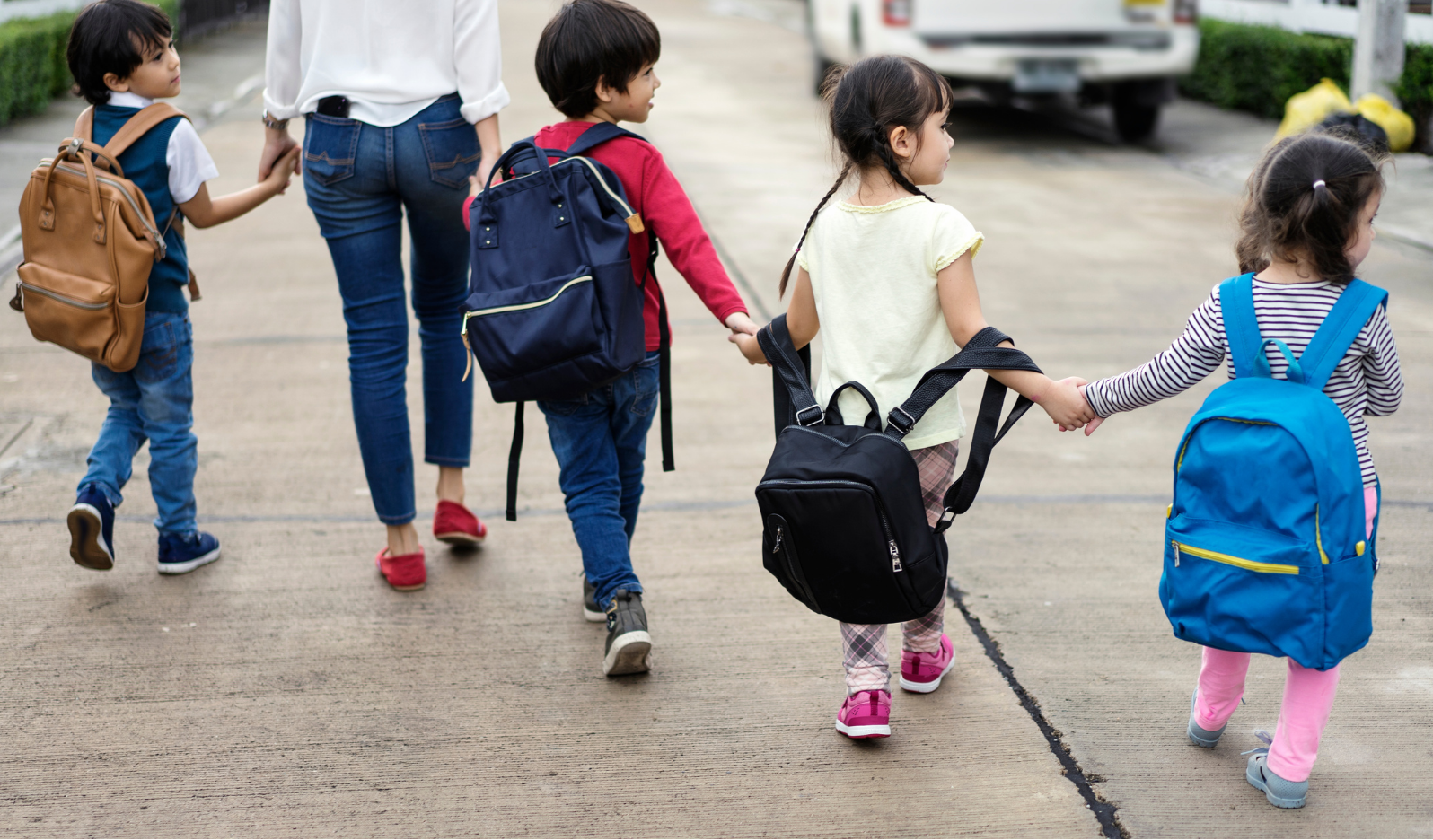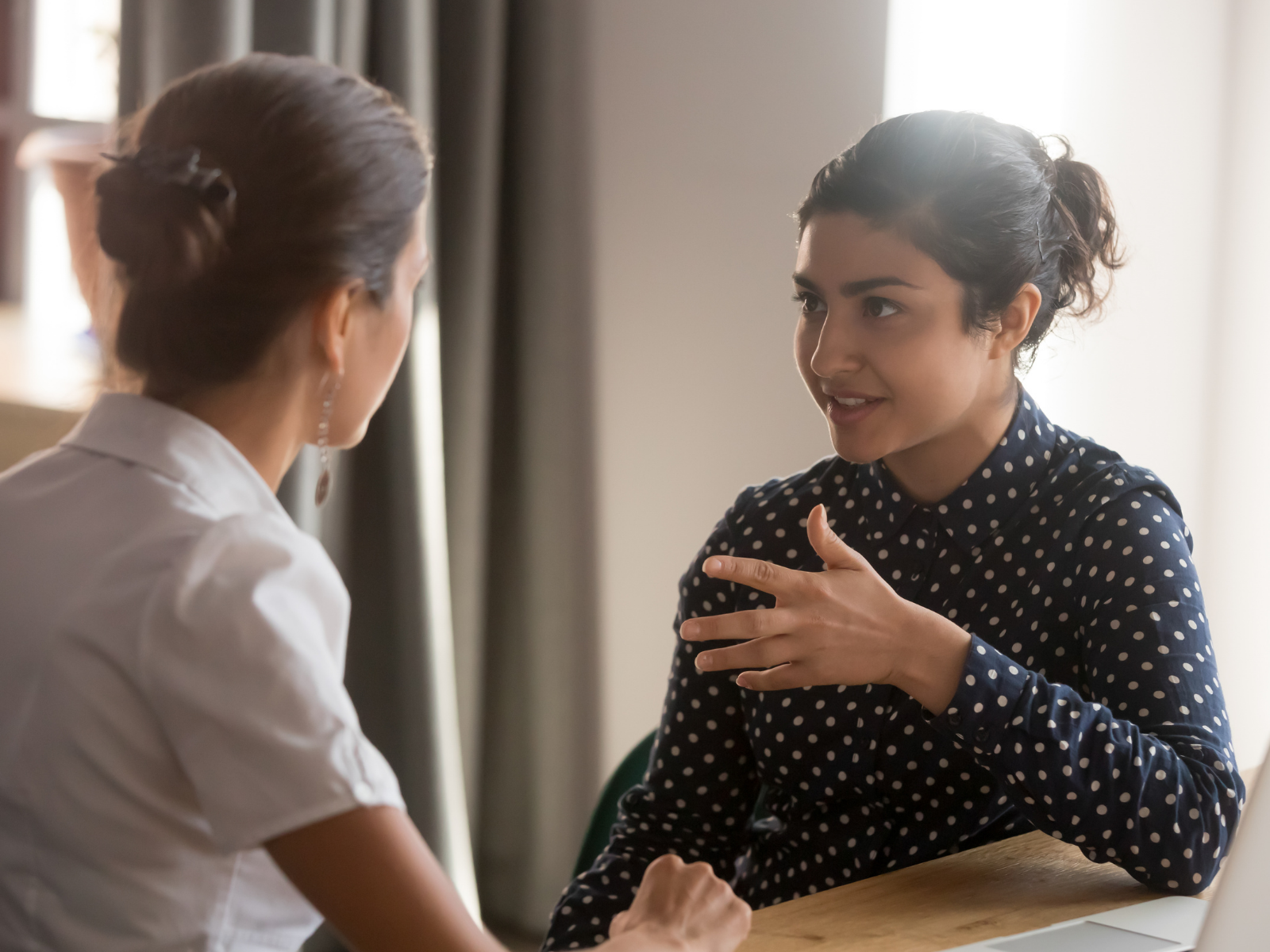 Relief for an Employee and Concerned Managers
Two managers were concerned about an employee who was in a dangerous situation. They approached the Navigator because the situation was outside of their scope. The employee reluctantly met with the Navigator. Together, the employee and the Navigator discussed the violence occurring in her home and identified individuals whom she could reach out to as a support system.
When the client was ready, the Navigator called the Women's Center for Advancement (WCA) and connected her to a support group and legal assistance. The client left with hope that things may get better. She told the Navigator, "I didn't think this would work, but I feel so much better. This helped so much because I'm not a victim, and you didn't treat me like that."
A Move from Uncertain Renter to Confident Homeowner
"Steve" was living in a rental property that was in an unsafe neighborhood, and he was fed up with hearing gunshots at night. Steve asked the Navigator about finding another place to rent, but after reviewing his credit and income the Navigator asked if he had ever considered owning a home. Steve felt the process seemed like a lot of work, but the Navigator explained the home buying process and encouraged Steve.
With Steve excited by the possibility, the Navigator set him up with a mortgage loan officer and real estate agent. Within a month Steve found a house and was officially on his way to becoming a homeowner. He is all moved in and has even joined the neighborhood watch team. Steve credits the Navigator, "If it wasn't for the Navigator encouraging me and showing me the way, I would have never taken this step."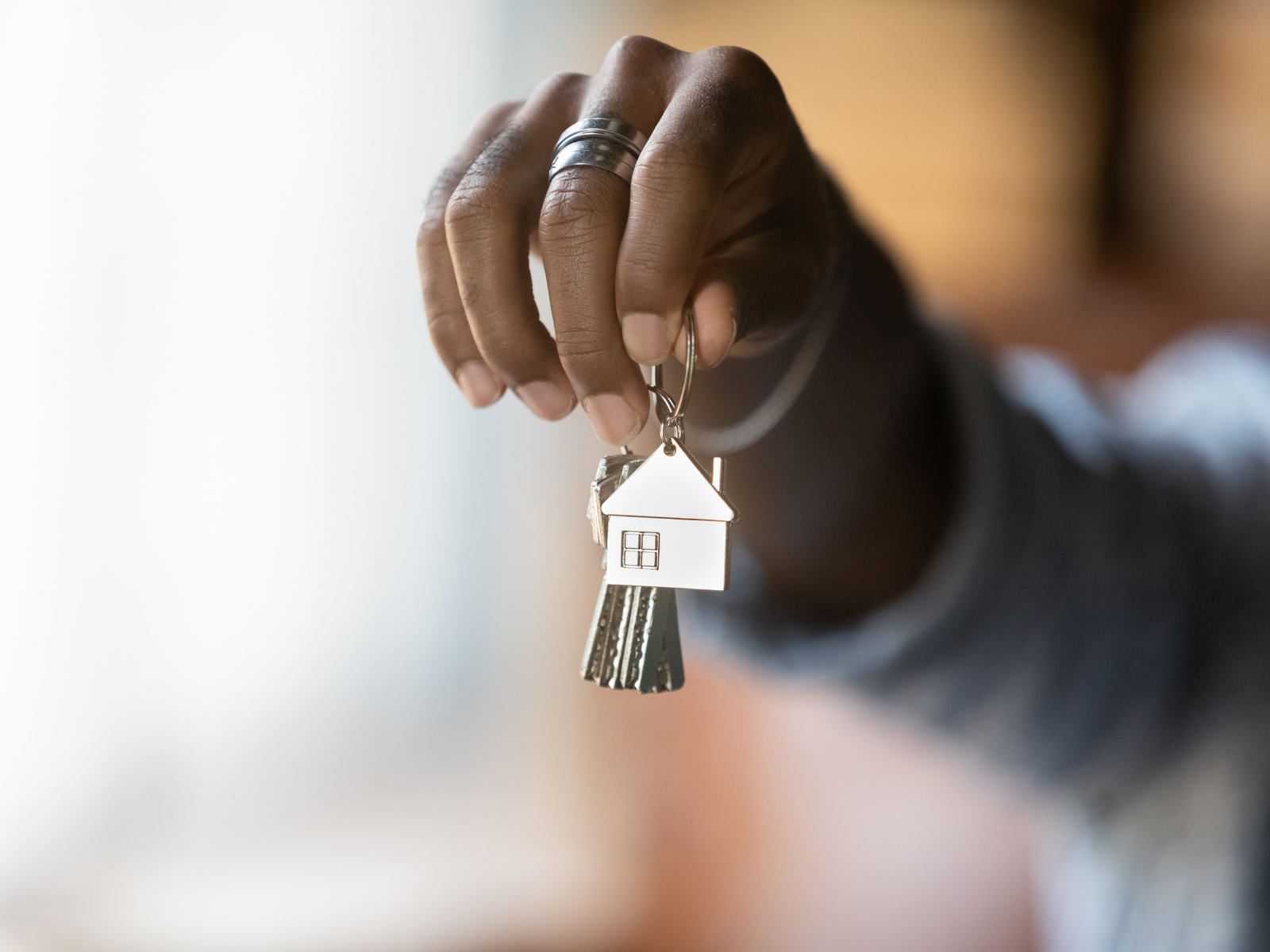 We want to support employees to be the best version of themselves. So many employees have distractions and crises outside of work that make it difficult for them to be focused and present at work, yet they have little to no support system. GrOW allows employees to get support one-on-one in a safe, confidential space by providing guidance, helping them find resources, and providing that support system through life's challenges as many times as they need. It's an opportunity for us to help support the whole employee.   
Meet Our Team
GrOW Navigators help your employees build the skill set they need to tackle future challenges and make progress toward their long-term goals. Along the way, they know they can always come to us whenever they need assistance.
Frequently Asked Questions
What does Greater Omaha Worklab (GrOW) do?
We help vulnerable employees stay and thrive in the workplace through on-site personal coaching and resource navigation. GrOW provides one-on-one support services to employees of member companies with the goal of ensuring that employees have what they need to come to work and to focus on being successful in the workplace and their personal lives.
What is the value in your model?
The Sustainable Workforce Model is based on providing value to everyone we work with.
Employer members receive value by having a trusted resource working directly with their employees, who are impartial and completely confidential, to help eliminate obstacles that cause people to miss work or keep them from doing their best work.
Employees receive value by having access to a professional who knows the local resources and can quickly align those resources to help them find solutions to life challenges and can help them continue to move forward in their careers.
Local non-profits receive value because the GrOW Navigators serves as a broker to efficiently move clients to appropriate services at non-profits.
What types of organizations can use a GrOW Navigator?
The typical profile of an organization that will find value in workforce coaching has some key characteristics: They have a frontline or middle-skill workforce; they value their employees and care about their long-term success; and they are seeing their frontline workforce or middle-skill struggle in various ways. This may manifest itself in turnover, attendance issues, low performance, or subtle signs of disengagement and lack of focus that prevent workers from being their best at work. Many employers position these services among their suite of benefit offerings for their employees. While accessible to all employees, community resource navigation is particularly geared toward and utilized by lower wage employees. Some employers view this service as a way to provide a more inclusive benefit package that has offerings attractive to all levels of employees.
My company has an EAP program. What is the difference?
These services complement EAP programs. EAP programs are typically focused on counseling services to address mental and emotional issues. The services are typically short-term in nature with a limit on the number of sessions. While some EAP sessions may be in person, many conduct their counseling sessions remotely. By contrast, our GrOW Navigators are on-site and available for as long as an employee needs or desires assistance. GrOW Navigators are not only helping resolve immediate needs and crises, but also working with employees on longer term stability and growth objectives. To the extent that an employee needs counseling, our GrOW Navigators are trained to recognize such situations and facilitate the connection to your EAP program. It has been our experience that the utilization of a company's EAP service actually increases because we are facilitating these connections where employees might not have reached out on their own.  Coaching and counseling are not either/or; both have value and can be used in a complementary manner.
We work with a few specific employers and customize services to meet the needs of their employees, in contrast to an EAP which may be contracted by many employers, and not as high-touch and personalized. A GrOW Navigator keeps contact with an employee as he or she works through an issue.
What credentials do GrOW navigators have?
Core competencies we look for in our GrOW Navigators are: customer service, relationship management, communication, facilitation of individual/group learning, adaptability, problem solving, goal setting, data collection and analysis, and program development. A working knowledge of human resources and employment practices is essential. In addition, we expect our coaches to know or have the aptitude to learn basic money management and budgeting, and they need familiarity with community resources and ability to coordinate services among community resources. Having a degree in Social Work or an International Coaching Federation (ICF) certification is preferred but not required. Our GrOW Navigators work with other Navigators within our organization and across the Worklab Innovation National Network to leverage unique strengths and further collective professional growth.
How can we market these services to our employees without compromising their dignity?
We recommend that these services be positioned as an investment you are making to develop your employees. We have found that the word "navigator" does not carry the same stigma as counselor, caseworker or social worker. It is more about guiding people toward resources to help them find solutions to challenges, and "developing" people rather than "fixing" people. It should not be positioned or viewed as a service that employees utilize only when they have "problems." While many employees will in fact use the service to help with particular problems, especially at the beginning of the relationship, others in the organization may seek out the GrOW Navigator to work proactively on long term goals. Because the GrOW Navigator is a third party, and because of the confidentiality commitment, employees are less likely to feel that their dignity is being compromised or that their reputation in the company is at risk as a result of their personal challenges.
How is trust handled between GrOW Navigators and Management or HR?
We share a service rollout process so that all understand each other's roles individually and where they intercept collectively, and to set expectations.  It is important that the GrOW Navigator is just as intentional with developing a relationship with management and HR as they are with the employees they serve. We view management and HR as partners in supporting the employees, with a mutual understanding that confidentiality must be maintained. The Director of Workforce Services manages the overall employer relationships and checks in with HR and management via regular meetings or phone calls to share utilization statistics and outcomes, as well as to address any concerns that may arise.
How do employees gain total confidence about confidentiality?
During the relationship building process, the GrOW Navigator explains to the employee that their conversations are held in confidence unless the person gives permission to share information. At the same time, the GrOW Navigator also discloses that if there is a concern of the person harming themselves or others, this may be a situation where the coach needs to inform someone. Also, no specifics are shared with the employer – whether about the type of barrier, type of referral, or even whether a specific employee has used the services.
The GrOW Navigator also reviews a "client/navigator agreement" with the client during their initial intake which reviews the expectations and responsibility of both parties, including confidentiality of services unless a client signs a release of information.
How long will an employee be served?
There is no time limit for services, we will serve them for as long as it takes to get them back on track, as long as the employee remains employed by any of our member companies.
Should everyone go through the program?
We recommend that the program be open to all employees. While lower wage workers will be most likely to engage, employees at any level could experience similar issues. We work with the employer to promote the program through various channels visible to all employees: new hire orientation, emails, website, bulletin boards, etc. While we recommend that services be voluntary, we also encourage employers to directly refer employees in "high risk" situations such as absences, attendance warnings, behavior issues, etc. However, the employee is ultimately the decision maker as to whether they use the services offered.
How can a Supervisor work with a GrOW Navigator?
If a manager determines that employee performance is impacted by circumstances that fall outside of the work itself, the manager may want to refer the employee to the GROW Navigator. Frontline managers frequently tell us that they don't have the time, the skills, or the resources to adequately support an employee dealing with tough personal issues. In addition, employees report reluctance to share with their manager the true challenges they are experiencing, out of embarrassment or fear of impact to their job status. The GrOW Navigator offers a safe place to share what is going on, and the professional expertise and resources to help the employee navigate the situation. Managers and GrOW Navigators can work together to determine trigger points that may result in an automatic touchpoint with the coach – for example, if an employee is placed on warning for behavior. GrOW Navigators may also be able to check in with managers to see if they are noticing performance improvements – if a release of information form has been signed that gives the navigator the right to reveal the client is working with them.
What is the process for having a GrOW Navigator at my company?
We work closely with you or your HR staff to determine the most effective way to structure the service at your company and how to roll it out to your employees. You may prefer that the coach be on-site and available to employees at designated times on a regular basis, or you may prefer that the coach come on-site on an as needed basis. We can accommodate your preferences and a GrOW Navigator will only be a phone call away from you, your supervisors, your HR staff and your other employees.
Employees can self-refer or they can be referred by their supervisor if needed. The GrOW Navigator is available to meet employees at your work site, or at off-site meeting locations if necessary. The GrOW Navigator will work with the employee to first address immediate concerns, and then helps to develop a plan to prevent that concern from being an obstacle to success in the future.
Member of the Worklife Partnership
Greater Omaha WorkLab (GrOW) is an operating member in Worklife Partnership, a national nonprofit network that brings together businesses and community resources to enact new ideas and spread solutions with the power to improve the lives of America's frontline workers.
Worklife Partnership was started by four founding-member organizations with a common goal: to provide frontline workers with access to post-hire support addressing barriers to sustained employment.