Leadership Development
Leadership Omaha
The Greater Omaha Chamber launched Leadership Omaha in 1978 to develop effective leaders who will strengthen and transform the community. A selection committee of program alumni and Chamber board members ensures that each class of 45 to 48 participants reflects the diversity of the community-at-large.
Latest News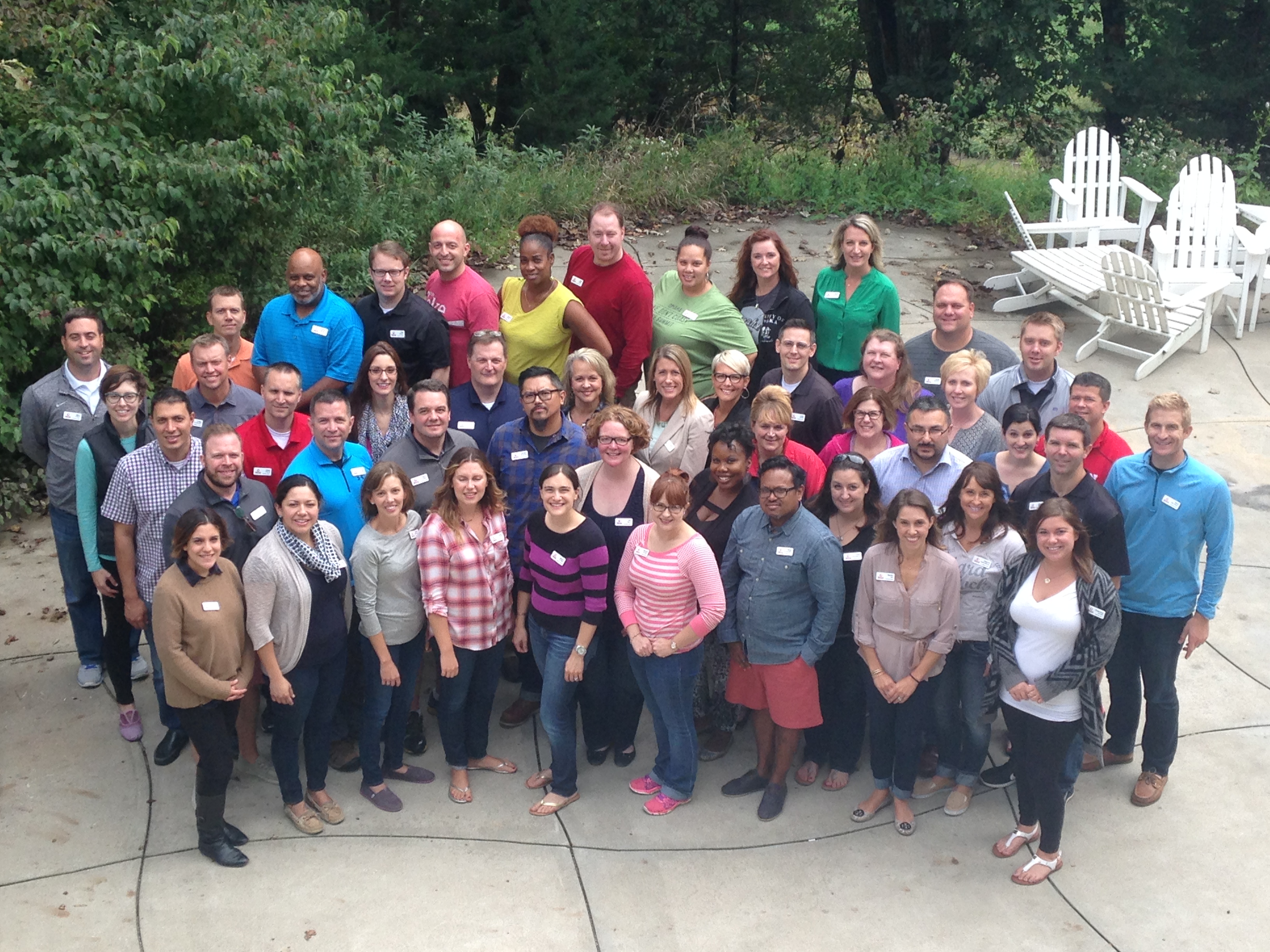 Leadership Omaha Class 38
Selection Criteria
Demonstrated prior community volunteer involvement and leadership.


Expressed desire to contribute time and energy toward serving the community.


Demonstrated interest in and understanding of the Omaha community.


Demonstrated professional growth and leadership.
Leadership Omaha Goals
Communication – To provide opportunities for communication among emerging and established leaders.


Awareness – To develop participant awareness of the Greater Omaha community, its problems, challenges and opportunities.


Leadership – To explore the aspects of leadership and help participants identify and enhance their own leadership styles with emphasis on the community perspective.


Motivation – To create an environment in which participants are motivated to develop a sense of community trusteeship and encouraged to assume leadership roles in community affairs.
Program Specifics
10-month class


Open to participants who live or work in the Greater Omaha area


Program tuition is $2,250.


Seminars run from 7:30 a.m. - 5 p.m. with the exception of the mandatory opening retreat. A reception follows each seminar.


Curriculum focuses on:



Community trusteeship


Leadership styles


Community awareness



Applications for Class 39 will open in the spring of 2016.
Seminar Dates: Leadership Omaha Class 38
Program participants must attend 80 percent of seminars to graduate.
Orientation Reception - Aug. 13
Mandatory retreat - 4:30 p.m. Sept. 24 to noon, Sept. 26
Education, 7:30 a.m. - 5 p.m. - Oct. 15
Business & Economic Development, 7:30 a.m. - 5 p.m. - Nov. 19
Government, 7:30 a.m. - 5 p.m. - Dec. 17
Inclusivity, 7:30 a.m. - 5 p.m. - Jan. 21
Justice, 7:30 a.m. - 5 p.m. - Feb. 18
We Don't Coast, 7:30 a.m. - 5 p.m. - Mar. 17
Health & Human Services, 7:30 a.m. - 5 p.m. - Apr. 21
City Environment, 7:30 a.m. - 5 p.m. - May 12
Closing Seminar - June 9
Graduation Reception - June 9, 4:30 - 6:15 p.m.
Small group activity is another core part of the programming with each group selecting, developing and executing a project for the benefit of the Omaha community.
Contact:
Lynda Shafer, manager - leadership development, coordinates the program along with volunteer leadership. Contact Lynda at 402-978-7928.
Leadership Omaha Alumni Association
Graduates of Leadership Omaha, and similar programs from other communities, are eligible to become members of the Leadership Omaha Alumni Association. LOAA facilitates communication among its members and provides information about current community issues and needs, all with the goal of establishing, promoting and fostering leadership in Omaha.
LOAA Projects include:
Hosting periodic events to encourage interaction between association members and the community. (The website is not to be used for mass marketing of products, services or events not related to LOAA.)
The Board Bank. LOAA helps serve the needs of community organizations by connecting them with appropriate Leadership Omaha graduates.
Lynda Shafer, manager of leadership and workforce development and director of the Leadership Omaha program, 402-978-7928 or lshafer@omahachamber.org.
2014 Leadership Omaha Alumni Association Board of Directors

President

Julie

Strzyz

Class 34

Vice-President

Jim

Clements

Class 35

Associate attorney, Welch Law Firm

Communications

Dave

Elsesser

Class 32

Presentation Editor, Omaha World-Herald

Treasurer

Jason

Tiedtke

Class 32

VP, American National Bank

Goldstein Award Chair

Tracy

Mitchell

Class 25

Assistant Principal, Norris Middle School, Omaha Public Schools
Omaha Executive Institute
The Omaha Executive Institute, a program of the Greater Omaha Chamber, is offered exclusively for senior level executives (who are new to their positions and/or new to the community) and their spouses.
The program explores the issues, challenges and opportunities of Greater Omaha to help participants understand the environment in which they are now doing business.
Program Specifics:
Offered once a year


Enrollment limited to 35 individuals


Seminars are held in the evening from 5-9 p.m.


Each seminar begins with a reception and concludes with dinner, giving participants the opportunity to interact with speakers and other participants.


Tuition for the program: $3,900 per couple, $1,950 per person.
Program Goals:
Broaden the participants' working knowledge of the community by providing an accelerated overview of Omaha's economic, political, and civic structure, its resources and leadership.


Acquaint participants with the formal and informal decision-making channels in Omaha.


Provide opportunities to visit unique locations.


Introduce members to contemporaries in diverse organizations.


Assist participants in connecting with community activities consistent with their interests, experiences, and availability.
2015-2016 Schedule of Seminars
| | |
| --- | --- |
| Date | Seminar Topic |
| Tuesday, Aug. 25 | Sense of Place |
| Thursday, Sept. 17 | Growth & Development |
| Thursday, Oct. 22 | Quality of Life |
| Thursday, Nov. 12 | Healthcare & Human Service |
| Thursday, Dec. 10 | Government |
| Thursday, Jan. 14 | Education |
| Thursday, Feb. 11 | Economy & Business |
| Spring, 2016 | USSTRATCOM |