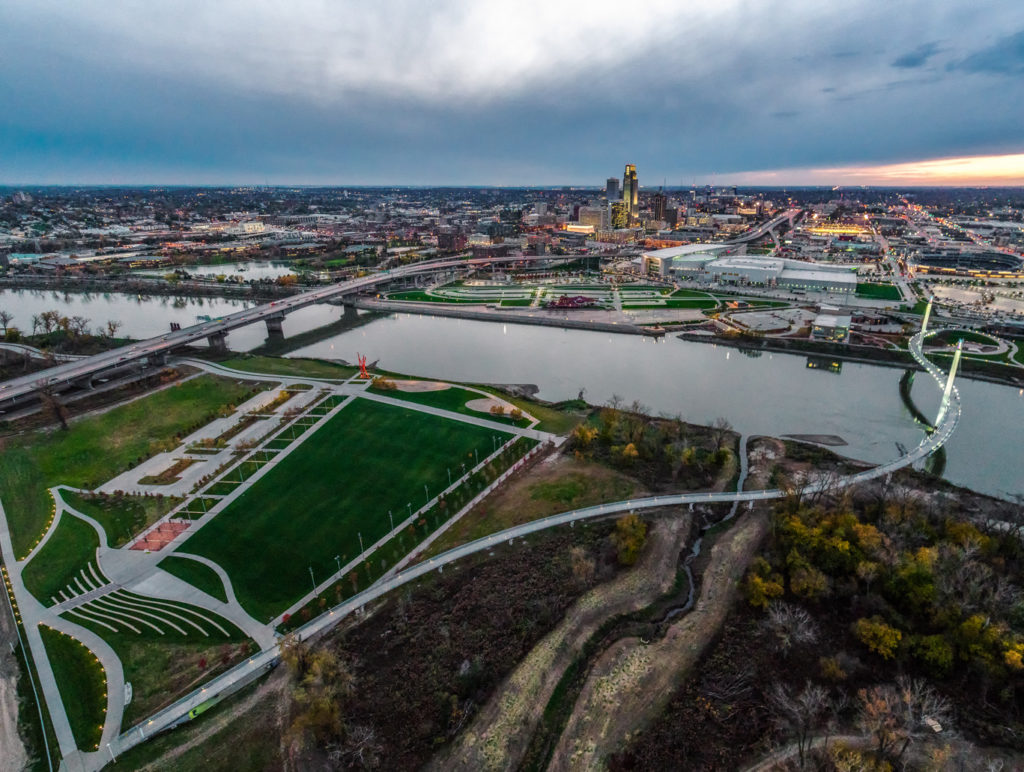 We've seen it happen before – community vision and collaboration working together to transform our riverfront into a destination flowing with promise.
The "promise" of 20 years ago was not only about development. It was also about creating a riverfront which attracted visitors and residents with quality events and activities. The parks departments of Council Bluffs and Omaha have filled the role of event organizers and landlords for years. Now, nearly two decades later, as discussions move forward for the next phase of riverfront development, a new coalition has been formed to lead the resurgence of activity along the riverfront.
Leading this crucial initiative, Missouri River Commons is a coalition of business, community, government and philanthropic leaders committed to the continued activation of riverfront land, facilities and venues on the Missouri River shorelines in Council Bluffs and Omaha.
The coalition is dedicated to activating the Omaha/Council Bluffs riverfront from a "sometimes destination" into a place where people regularly go for excitement, relaxation and entertainment – a riverfront alive with festivals, concerts and recreational activities.
Funded through the Omaha Development Foundation, Missouri River Commons – a program of the Greater Omaha Chamber – is a regional partnership between the cities of Council Bluffs, Iowa and Omaha, Nebraska.
Missouri River Commons will: 
Work with the Omaha and Council Bluffs Parks Departments to coordinate and expand activities along the riverfront
Lead the effort to develop a major riverfront festival as identified in the ULI Riverfront report
Support riverfront development initiatives identified by the Mayors of Omaha and Council Bluffs
Participate in and support the visioning and planning process for the Missouri riverfront
Raise funds as needed to support events and implement ULI recommendations
For more information view our summary, here or contact, Angie Heise at 402-978-7912.