Wednesday August 02,2017 - Tuesday October 31,2017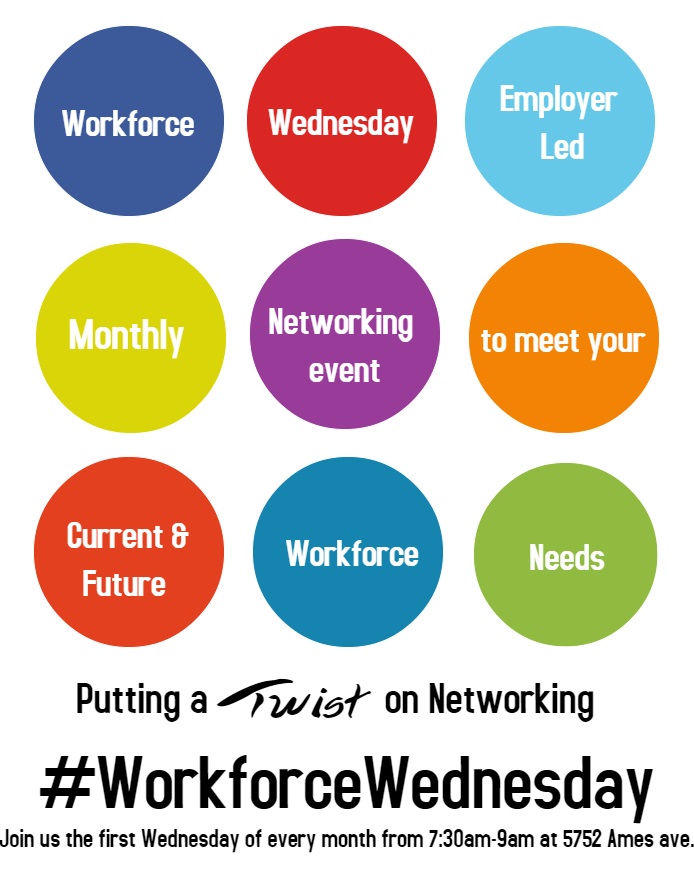 Join the Nebraska Department of Labor and Heartland Workforce Solutions
every first Wednesday of the month from 7:30-9am for a twist on networking!
Workforce Wednesdays
First event: August 2nd, 2017, 7:30am-9am
5752 Ames Ave., Omaha, NE 68104
In a nutshell, the event is meant to be a venue for networking amongst area employers, with workforce development as the backdrop for meeting. Occurring monthly, on the 1st Wednesday, the gathering will be an opportunity to pop in for a cup of coffee, and to meet workforce partners on your way to work. Nothing formal, no set agenda, however, there will be opportunities for workforce partners and stakeholders to feature updated information and resources that assist employers in sourcing talent. Spread the word – hope to see you there!