BLOCKCHAIN: LET'S GET REAL
Solutions for Agriculture, Supply Chain/Logistics, Insurance and Finance
If you noticed 2017 meant big hype for Blockchain, you're not alone. Last year's global buzz sparked rapid innovation and moved Blockchain to the front of boardrooms, innovation labs and investment decks. Look out: This same momentum is already marking 2018 as the year Blockchain's revolutionary technology echoes into the real world – real time, with real results.
Along with the Global Blockchain Business Council, we experienced an afternoon of dynamic conversations and presentations exploring the tangible applications of Blockchain on Friday, May 3.
Blockchain is like what the internet was in the early 90's – this crazy thing not everyone really understood. The future of blockchain is constantly changing, and most of it hasn't even been written yet. It's wild, wild west definitely.
Lee Brenner | Global Blockchain Business Council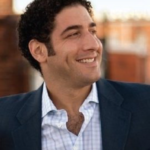 Chief Partnership Officer
Lee Brenner is Chief Partnerships Officer at the Global Blockchain Business Council (GBBC), the world's leading trade association for the growing blockchain technology ecosystem. Launched at the World Economic Forum at Davos in 2017, the GBBC is an industry-led, Geneva-based non-profit dedicated to furthering adoption of blockchain technology through engaging and educating business leaders, regulators, and global decision-makers on how to harness this groundbreaking tool to create more secure, equitable, and functional societies.
A technology & media veteran, Lee previously was the Market Development & Storytelling Lead on Microsoft's Technology & Civic Engagement team. Prior to Microsoft, Lee co-founded, managed, and oversaw the acquisition of HyperVocal, a digital media start-up. During his time at HyperVocal, Lee also reported from the White House and co-hosted "Politics Powered by Twitter," a daily radio show on SiriusXM. Earlier, Lee founded FastFWD Group, a digital communications and marketing firm dedicated to targeting often underserved demographics.
During the early days of social media, Lee was Politics & Cause Marketing Lead at MySpace at its height of popularity, working closely with organizations like the innovative 2008 Obama Presidential campaign. Lee was also an Executive Producer of the groundbreaking MySpace-MTV Presidential Dialogues. Before MySpace, Lee was a Senior Editorial Producer at CNN in New York and Washington, DC, where he produced live TV interviews with heads of state and other global newsmakers.
With a desire to use technology for social good, whether in government, civil society, or non-profits, Lee has tried to maintain that integrity during his career. Lee was a Term Member of the Council on Foreign Relations for 5 years; he sits on the Board of Advisors of Why Tuesday?, a voting rights organization; and he sits on the Technology Board of Advisors to Atlas Corps, an organization that brings technology & social innovators from around the world to train in the United States.
Lee earned his Masters degree in International & Public Affairs at the University of Hong Kong and did his undergraduate work at Tufts University. He is currently based in Washington, DC, with his wife and twin children.
Mercina Tillemann-Dick | Global Blockchain Business Council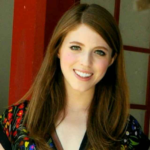 Chief Operating Officer
Mercina Tillemann-Dick currently serves as Chief Operating Officer of the Global Blockchain Business Council (GBBC). Experienced in strategic planning and communications, she has spent her career translating complex ideas for broad audiences in the public and private sectors. Mercina has advised state and national governments and fortune 100 companies on issues surrounding technology and public health. An expert in blockchain technology, Mercina works with corporations and governments to identify relevant applications for the technology; she speaks regularly about the technology around the world – from the G20 Summit to the IMF Spring Meetings to the U.N.'s Internet Governance Forum (IGF). Mercina has worked in the offices of the former Speaker of the U.S. House of Representatives Nancy Pelosi and for the Human Rights Commission of the U.S. Congress. While working with Janssen's Global Public Health Group, she authored multiple publications and spearheaded several public information initiatives. She holds a degree in Bioethics, Political Science and Law from Yale University.
Logistics/Agriculture/Supply Chain
Tobias Disse | Shell
Harpreet Khurana | Salesforce
Strategic Innovation Executive
Doug Miller | Energy Web Foundations (EWF)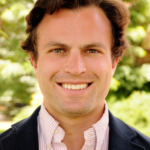 Origin Product Manager
Doug is the Product Manager of the EWF's Origin decentralized application (dApp) for renewable energy and carbon markets. He informs Origin's technical architecture, organizes market demonstrations, and engages key market participants to support its global deployment. Previously at Rocky Mountain Institute (RMI), he developed resources for residential and commercial building investors, cities, government agencies, and popular media to scale clean energy investments. He received a BA from the University of Pennsylvania and MSc from Imperial College London with top academic honors and awards for his research on applying behavioral science to pioneer clean energy solutions.
Lauren Roman | Everledger
Project Delivery Manager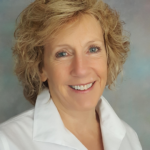 Lauren Roman handles Project Delivery at Everledger, with a focus on engagement with brand owners and organizations working to validate product life cycles. Leveraging on Everledger's blockchain-based solution platform, she enables these stakeholders to establish accountability, transparency and sustainability across global supply chains.
With a focus area on electronics supply chains, Lauren has vast experience for most of her career working with government, enterprises and NGOs on electronics lifecycle issues. She has performed as a key stakeholder in numerous USEPA initiatives on electronics lifecycle management. This includes the development of the EPEAT standard which certifies sustainable electronics, as well as the R2 and e-Stewards Standards which certify sustainable and end-of-life electronics management.
Lauren is also the President of the Seattle Chapter for the Government Blockchain Association. Her articles have been published in IoT Journal, RFID Journal, Innovation & Technology Magazine and numerous environmental management publications. In addition, she has been featured in major print and broadcast outlets including ABC's 20/20, NPR and the New York Times.
Michael Maloney | Galaxy
Hadley Stern | Fidelity Investments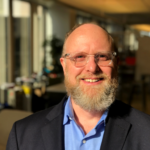 Senior Vice President, Managing Director
Hadley Stern is Senior Vice President, Managing Director for the Enterprise Services group at Fidelity Investments. Hadley is a product designer and program leader, helping to incubate and launch several new programs and products for the firm.
Since 2015, he has run Fidelity's Bitcoin, Blockchain and Digital Currency Incubator, focusing on deep development research, proof of concepts, prototypes, and new product development. Prior to that, Hadley oversaw product strategy, development and program management for new services in mobile, social media, and online channels. Hadley was also group creative director for Fidelity's advertising division.
Prior to joining Fidelity in 2001, Hadley was a director of experience at Razorfish. He has also held design roles at Rykodisc and Malcolm Grear Designers.
Hadley holds ten patents, is a speaker, and a published author.
Hadley received his bachelor of arts degree in liberal arts and creative writing from Concordia University, and his bachelor of fine arts in graphic design from the Rhode Island School of Design.
Ingrid Wadell | First National of Nebraska| First National Bank of Omaha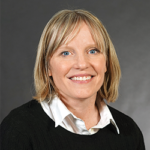 Director of Product Development
Trent Cooksley | Markel Corporation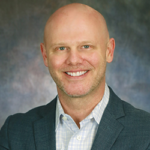 Head of Open Innovation
Trent Cooksley is the Head of Open Innovation for Markel Corporation, where he leads startup outreach, scouting, and strategic partner management. Cooksley is not only an insurance executive, but also a three-time, startup co-founder, and multi-stage investor in numerous industries who has been involved in all stages of company growth throughout the insurance, financial services, and real estate industries. As an early employee of a full stack, insurance startup that was acquired Markel Corporation in 2010, he has held management positions in almost every aspect of the insurance industry. Cooksley currently serves on the board of two startups, on the board of the Global Insurance Accelerator (@InsuranceAccel) in Des Moines, and as co-founder of Insurtech Midwest (@InsurtechMW).
Dante Disparte | Risk Cooperative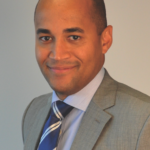 Founder & CEO
Dante Disparte is an entrepreneur, business leader and global risk expert. He is the founder and CEO of Risk Cooperative, a strategic risk advisory and insurance brokerage firm based in Washington, D.C. Dante serves on the board of the American Security Project, where he founded and chairs the Business Council. He is also a member of the Bretton Woods II Council and a fellow at New America. He is a frequent speaker and commentator on business and political issues shaping the world. From entrepreneurship, where he was invited by the White House to speak at the Global Entrepreneurship Summit in Kenya, to risk, economic competitiveness and security issues, Dante's wide-ranging views are regularly featured in leading media and publications, such as Harvard Business Review, Huffington Post, Forbes and International Policy Digest, among others. A graduate of Harvard Business School, where he chairs the D.C. alumni association and is a former member of the global alumni board. Dante holds an MSc. in Risk Management from the NYU Stern School of Business and a B.A. in International and Intercultural Studies from Goucher College. He is fluent in 6 languages and has conducted business all over the world. He is the co-author "Global Risk Agility and Decision Making" (Macmillan, 2016) and was recognized as one of the 40 leaders under 40 by the Washington Business Journal and in the inaugural Powermeter 100 list.
Rachel Pipan | The Bitfury Group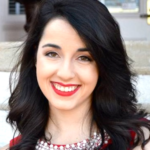 Senior Communications Manager
Rachel is the Senior Communications Manager for The Bitfury Group, a leading full-service blockchain technology company. She has spent more than two years in the blockchain space and is an award-winning public relations professional who is passionate about communicating to a variety of audiences the power of blockchain technology. Rachel has spoken to audiences including the U.S. State Department, the U.S. Conference of Mayors at SxSW, Harvard Business School and the National Joint Cyber Investigative Task Force. Rachel previously worked on the media strategies team for the world's largest private public relations firm, Edelman PR, in Washington, D.C. During her tenure at Edelman, Rachel worked with organizations such as Samsung, the Substance Abuse and Mental Health Services Administration (SAMHSA), the Educational Testing Service, the U.S. Travel Association and others. Rachel received her M.A. in Strategic Communications from American University and her B.A. in Public Relations / minor in Business as an honored graduate of Auburn University.
QUESTIONS
For more information, contact Marco Floreani, manager – business development.
Photo and Video Release
By registering and participating in this event, you consent to the recording of your likeness, image, and/or voice and authorize the Greater Omaha Chamber to use photographs, video, and audio recordings containing your likeness, image, and/or voice in any medium for any purpose.
In partnership with:

The GBBC brings together the world's leading businesses and business leaders to highlight the latest innovations and advances in Blockchain technology. The GBBC is committed to raising awareness of the potential of this groundbreaking technology, advocating for its global adoption and providing a forum for education, collaboration and dialogue.